Primitive dinner at Isla Holbox

Share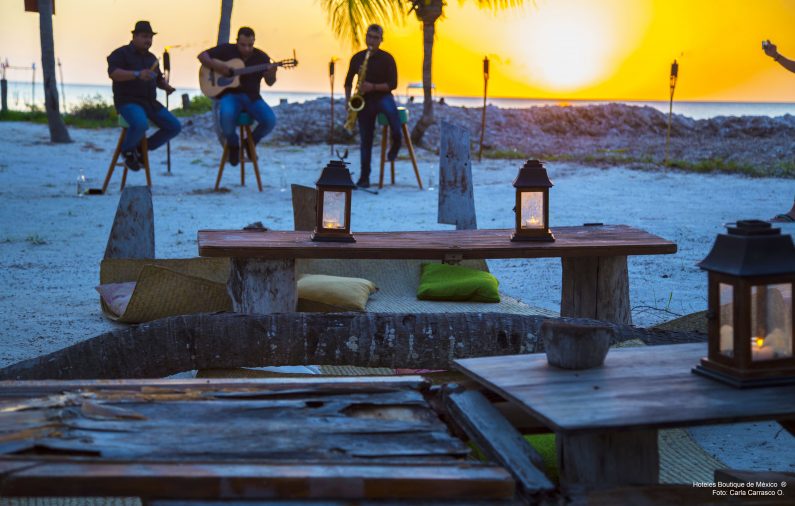 The slow and progressive introduction of modernity in daily life has completely bypassed the customs and the way in which our ancestors used to live, but from time to time it is a good idea to take a ride back to the past and enjoy the pleasures that we could live, far from the current complexity.
Picture yourself being in a magical environment inside a natural protected area: "Isla Holbox", a place where the population has focused on the fullest conservation of natural beauty.
Being there you will have the chance to live a wonderful experience, a PRIMITIVE DINNER with everything the concept of "primitive" entails, from sitting on the floor up to no electricity to light the evening; dozens of torches and lanterns will be responsible for giving light to this moment, without forgetting the stars that you will be able to gaze in a clean and clear sky.
Communal tables to taste food in the company of other people is one of the features that make this dinner special, all comfortable and relaxed on petates and cushions while background acoustic music is played live.
Traditional food of the island, fresh and newly prepared is served not in fine crockery, but on banana leaves and palms. The most delicious drinks intensify their flavor by being served in coconut and snail shells.
Villas Flamingos Boutique Hotel is responsible for bringing this unique and original dinner concept to the island, an experience that you cannot miss. The rendevous is every Thursday from 7:00 pm to 9:00 pm
Discover Isla Holbox, stay at Villas Flamingos and live a magic and primitive experience.
Further information at 1 85552236061 / [email protected]