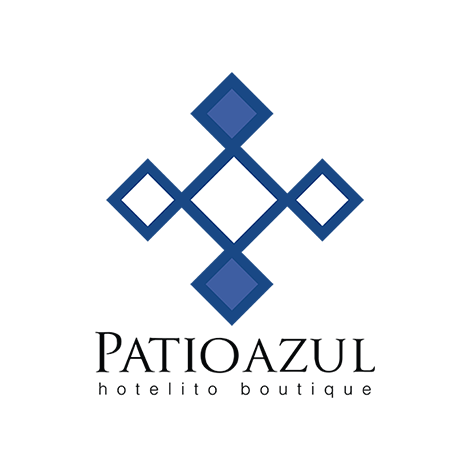 Patio Azul Hotelito Boutique
Nestled in one of the most beautiful areas of Puerto Vallarta, this charming hotel is a space rendering homage to the Mexican culture and history through singular elements within its decor and concept. The personalized service and detailed attentions round out the experience, guaranteeing an unsurpassed stay.
Its privileged location offers spectacular views to the magnificent Banderas Bay; Patio Azul Hotelito Boutique Adults Only is the perfect hideaway after exploring the vibrant Puerto Vallarta.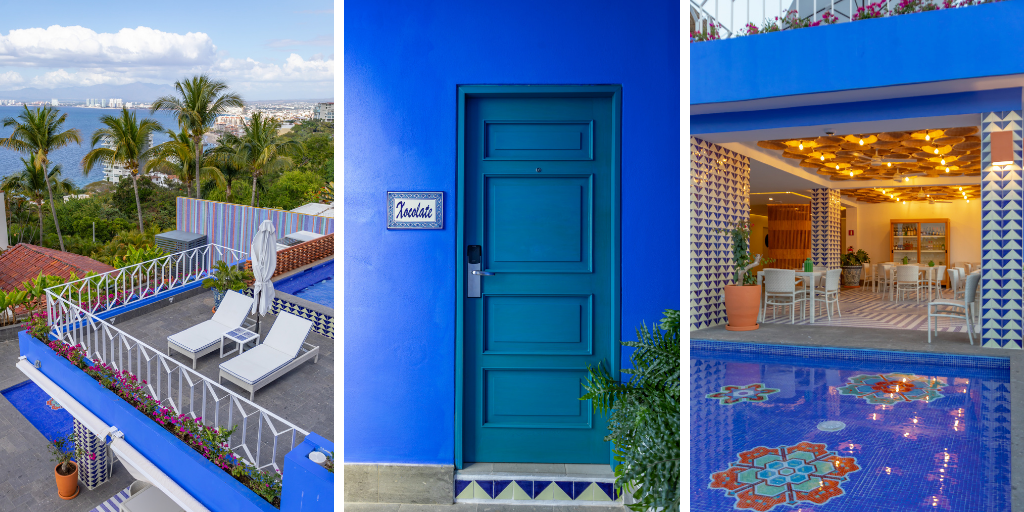 CONSIDER THIS...
This hotel caters to an adult clientele, as it is designed for romance. It is ideal for weddings or vows renewal, thus offering a singular experience thanks to its location and design.
YOU'LL ESPECIALLY LOVE...
The hotel features an ideal location as it is located close to the city downtown, just minutes away from the iconic Puerto Vallarta's Malecon, as well as from the great restaurants, shops, and eclectic art galleries.
WHAT'S FABULOUS HERE...
The ease is sublime at the pool area, featuring impressive views of the city, the bay, and the beautiful interior gardens. Gazing at the sunset in the jacuzzi will become a gorgeous and alluring experience.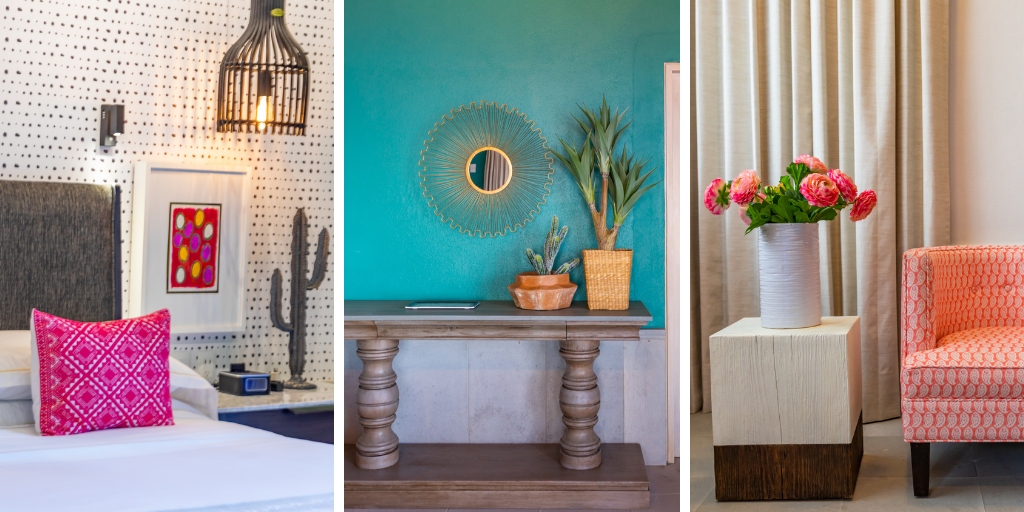 YOU MAY WANT TO KNOW...
The handicrafts adorning the hotel, as well as the linens, are made in Mexico to support the development of the country's artisans.
Although there aren't any phone sets in the rooms, guests of Patio Azul Hotelito Boutique can request additional internal and external services through the concierge service via WhatsApp. They will have your back for a pleasant stay setting up from spa services to romantic dinners.
WHO WOULD THIS APPEAL TO...
To those who appreciate personal service, a thorough attention to detail, and a perfect location in town.
---
Rates
All rooms have a minibar, safe, flat TV, wake up service, hairdryer and coffee maker.
Relaxing massage
Gentle intensity massage, slow and repetitive rhythm, to relax the muscles.
---
Relaxing massage
Gentle intensity massage, slow and repetitive rhythm, to relax the muscles.
---
Services
18 rooms
Gourmet restaurant
Ocean view pool
Jacuzzi
Gym
Spa
Privated transportation
Tours on request
Romantic dinner
Wine & Food
"La Lotería" Restaurant offers an unsurpassable view of the Banderas Bay, along with delicious specialties made at the moment.
Fresh, simple yet vibrant flavors highlighting local produce and celebrating the best of Mexico's cuisine... an irresistible selection of authentic Mexican dishes.
Open from 8:00 am to 11:00 pm.
It offers breakfast, lunch, dinner, and suite service.
Receive information about this hotel