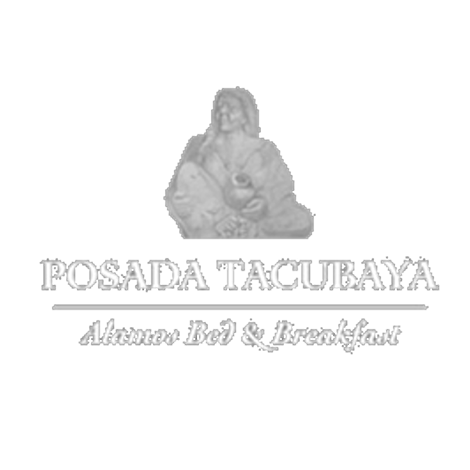 The entrance to the Posada is right on the original Camino Real, the road that in 1775 led to the founding of San Francisco.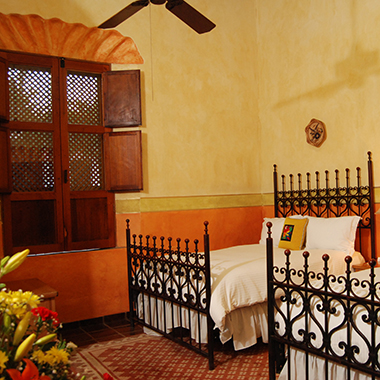 The entrance to the Posada is right on the original Camino Real, the road that in 1775 led to the founding of San Francisco. It´s within this framework of living history that the Posada welcomes you to its genuinely charming, Mexican B&B ambiance. Bring your kids, bring your dog—they´re all invited! And because the Posada is owned by the Swickards, who created the stylish Hacienda de los Santos, you can be assured you´re in for an unforgettable experience.
CONSIDER THIS...
Alamos is a charminig Pueblo Magico (Magic Town) with a slow pace and clean living.
YOU'LL ESPECIALLY LOVE
That you can take your dog, you´ll love the friendly nannies, you´ll love the cookies, and you´ll love the flower-filled garden.
WHAT'S FABULOUS HERE
That it´s filled with beautiful sculptures and artwork—there´s nothing plain or boringly utilitarian here—and every oversized room has a working fireplace. We also really love the price!
WHO IT WOULD APPEAL TO
Families and pet lovers

WHAT OTHERS HAVE SAID (RELATED LINKS)
Boutique hotels at reasonable rates in Mexico
---
Rates
Six spacious accommodations with garden and pool views, traditionnal hand-carved wood furniture, wide windows with antique locks, handcrafts, fireplaces, a/c and heating and safe boxes.
Note: Rates are quoted in US dollars and are subject to change without notice. Please note that hotels will charge in Mexican pesos at current exchange rate when payment is processed. We invite you to contact us if you need rates for the following year and do not see them on our site.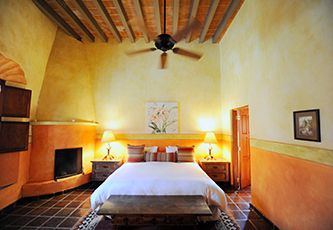 Habitación Estándar
One King, queen or two double beds, bath with shower, garden and pool views.
Terms and Conditions
Deposit Policy:
To confirm a reservation the 50% deposit of the total stay is required. One day prior to arrival the other 50% deposit should be done.
If the reservation is made 7 days prior to arrival, 100% deposit is required to confirm.
For reservations with stay from December 20th. to January 6th. 100% deposit is required to confirm.
Cancellation Policy:
Bookings canceled within less than 8 days prior to arrival will not be refunded the 50% deposit. No-shows and early departures will be charged for the entire stay.
Credit Card:
MasterCard / Visa / American Express
Includes
Hardy continental breakfast plus fresh coffee or refreshing ice tea—depending on the —served with home baked cookies.
Notes
18% tax and 15% service charge not included. Extra guest and Babysitting with adittional cost. Pets are welcome with a refundable deposit upon check-in that will be returned if there are no damages at check-out. Dec 23 to Jan 31 a 2 night minimum stay is required.
Check - In: 4:00 p.m. | Check - Out: 1:00 p.m.
Transportation
Airport transfers from Alamos airport are available. The hotel can also coordinate airport transfers from Ciudad Obregon airport through get-Rent-A-Car or the airport taxis with adittional cost.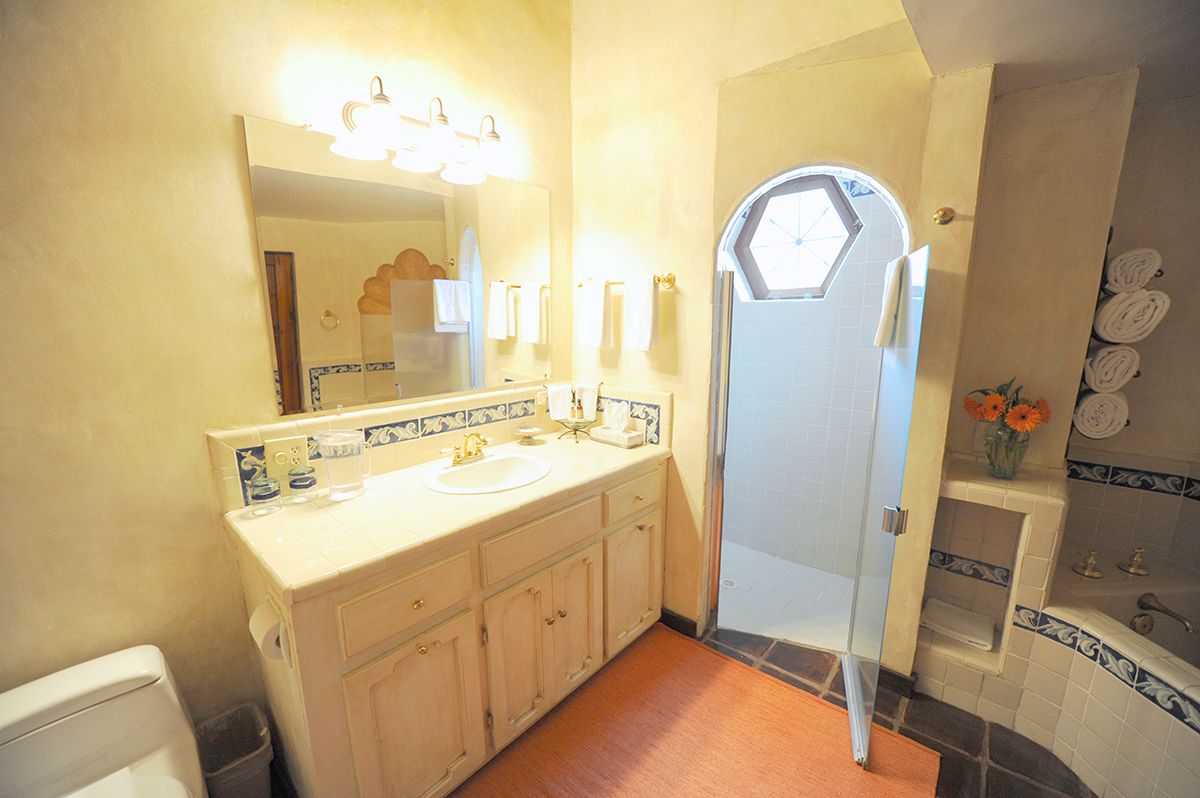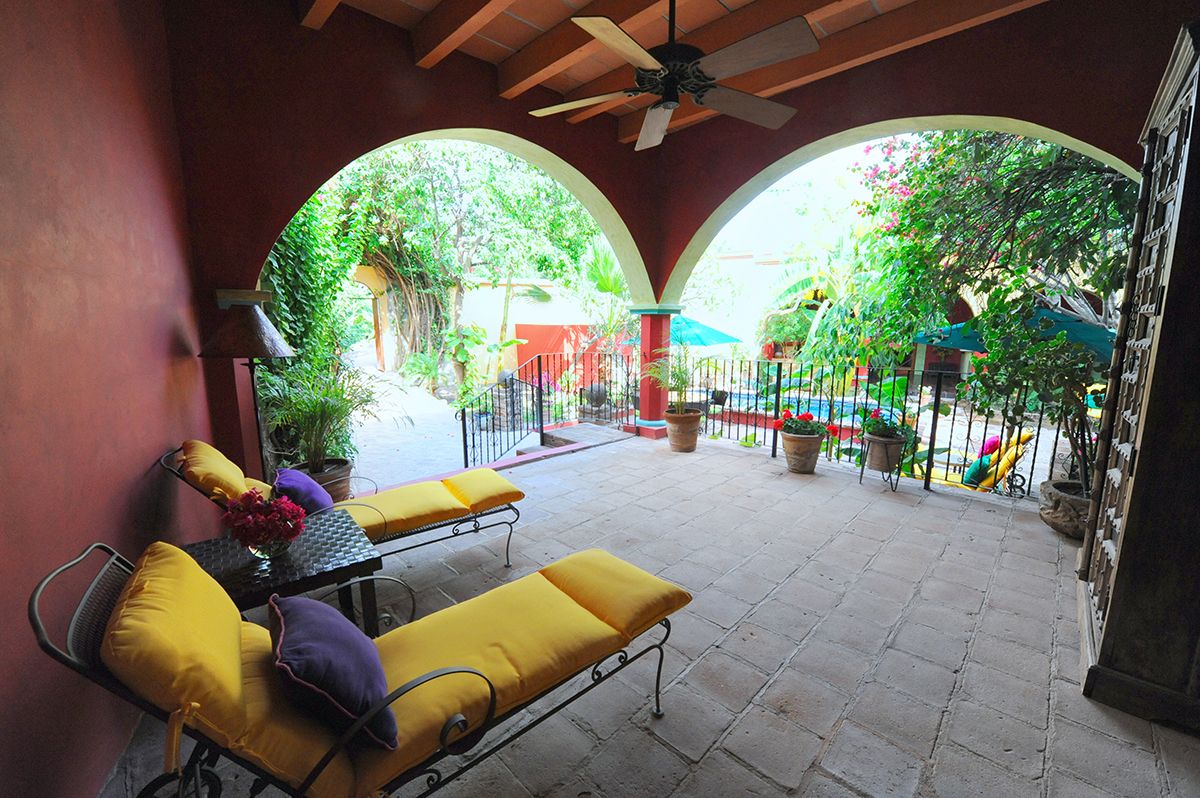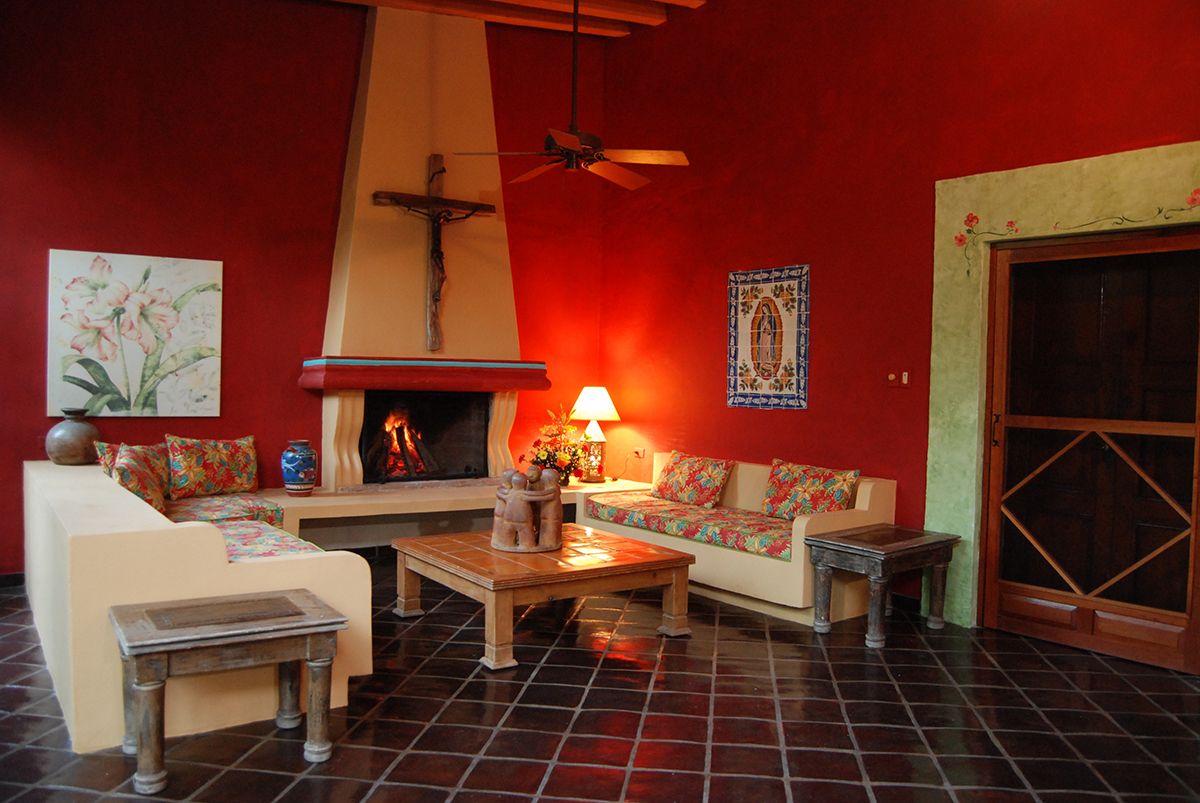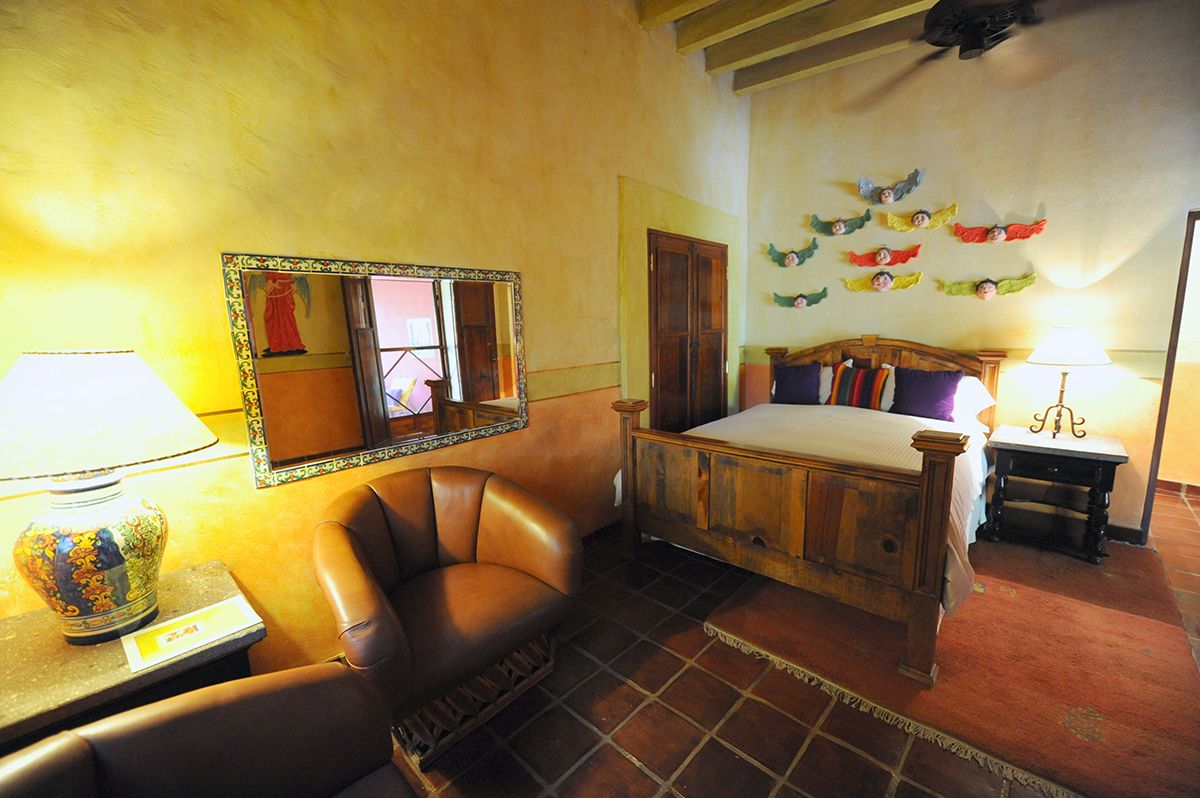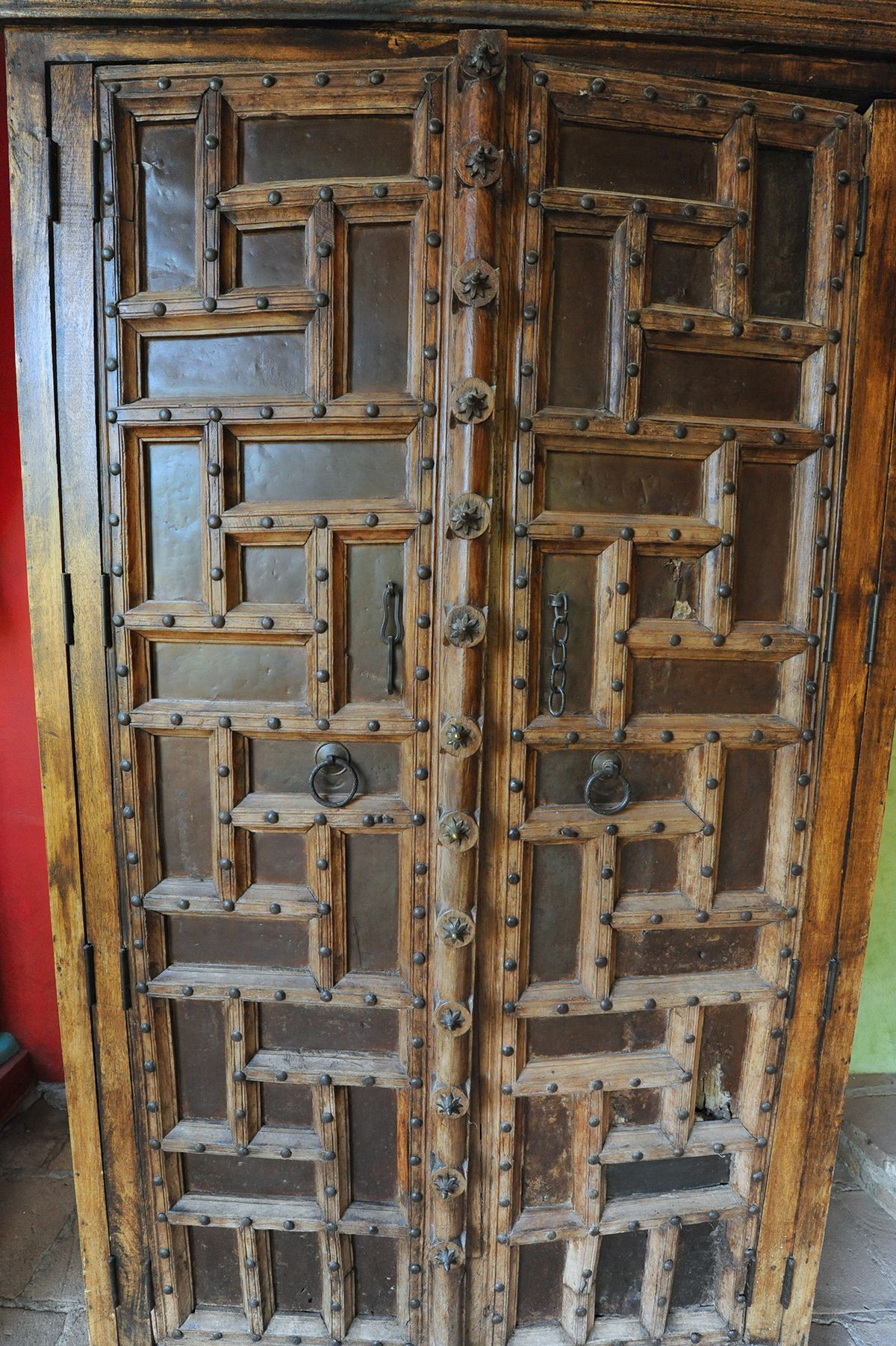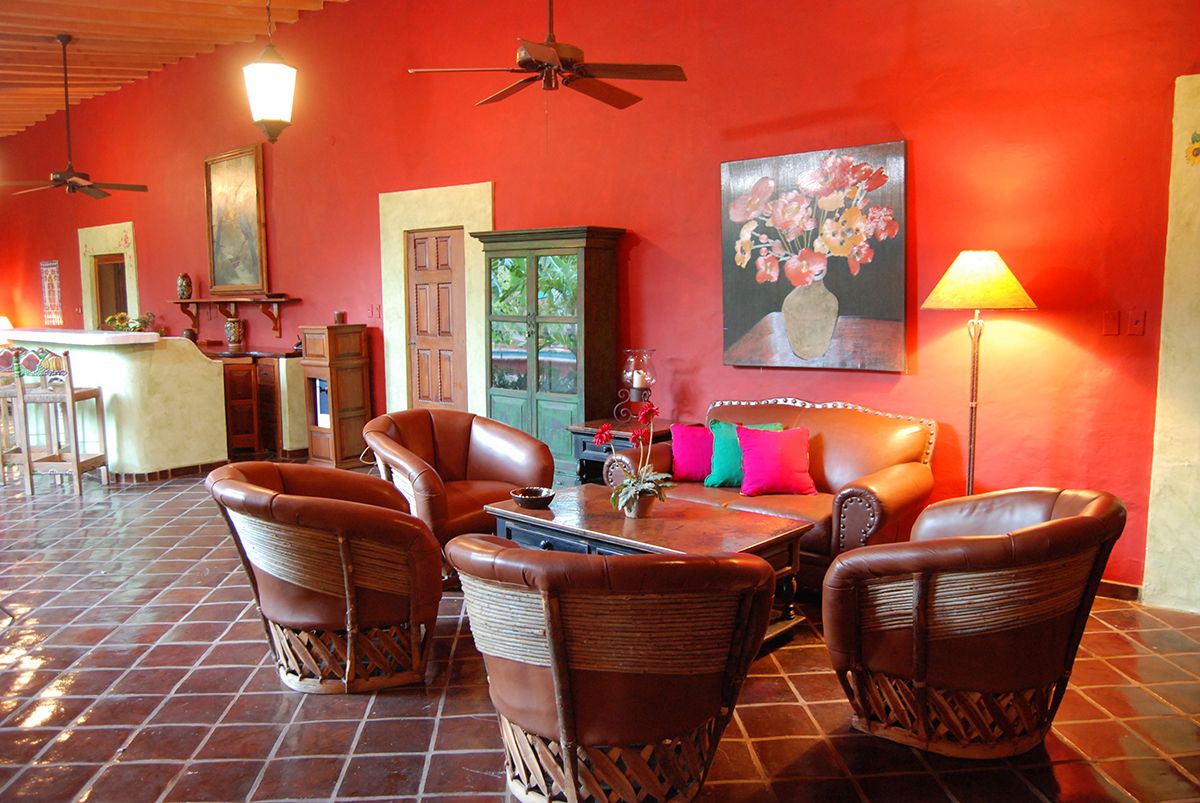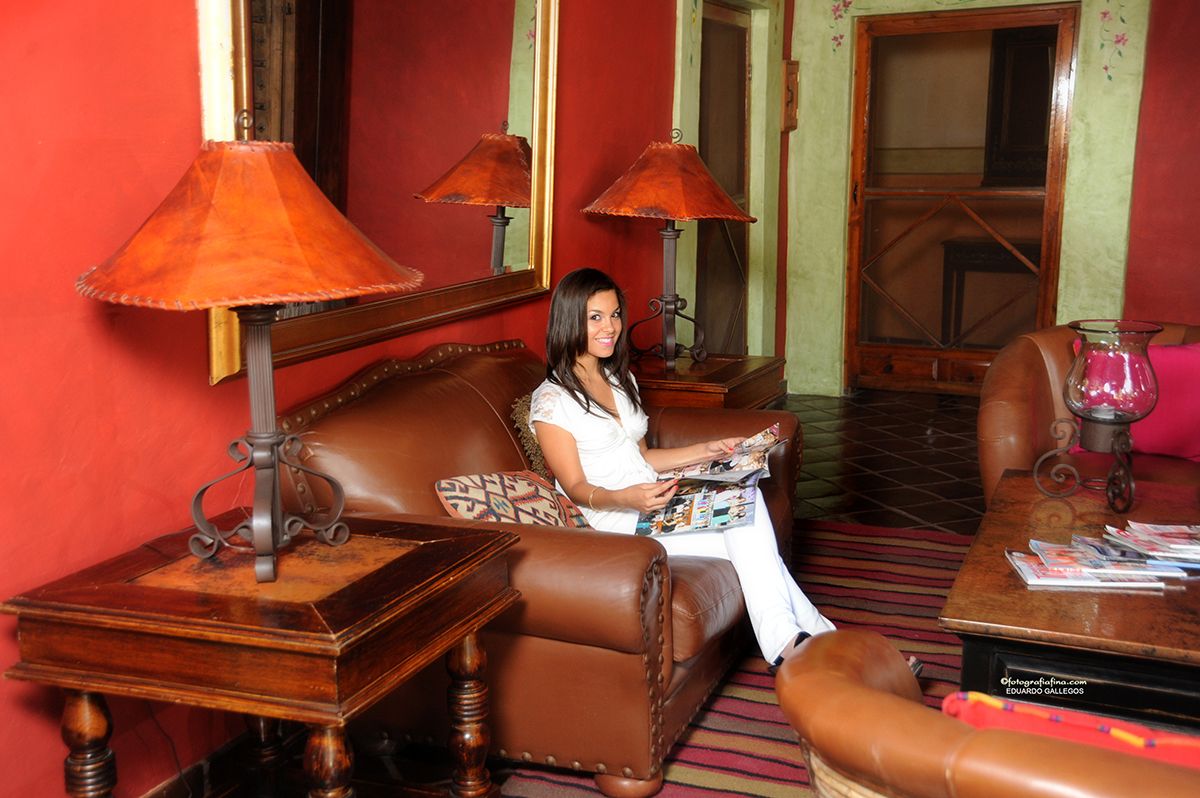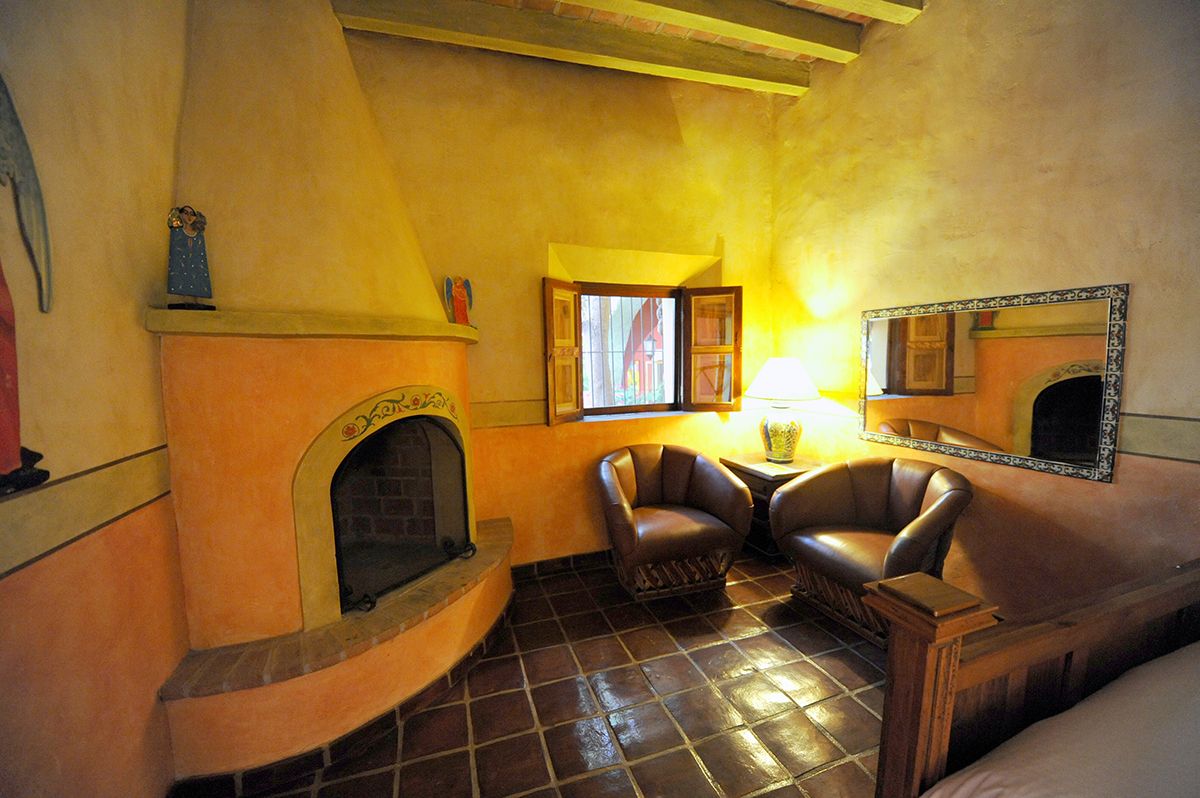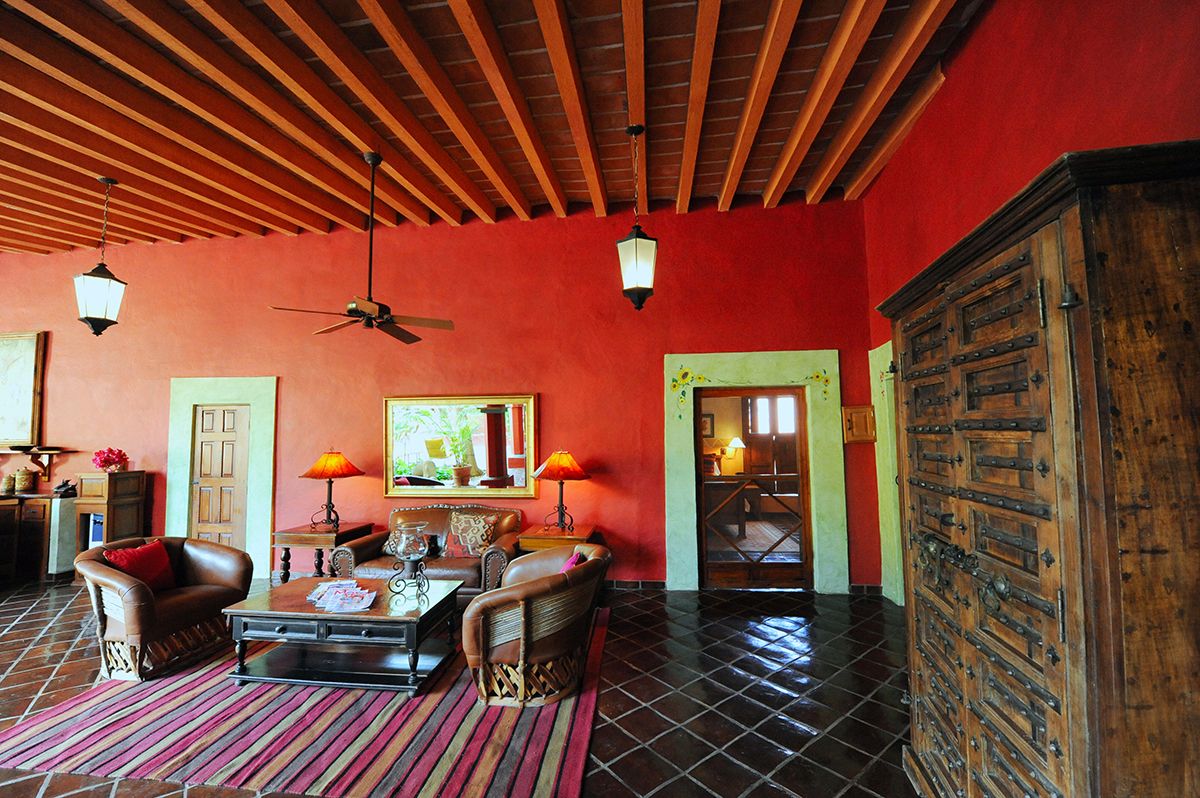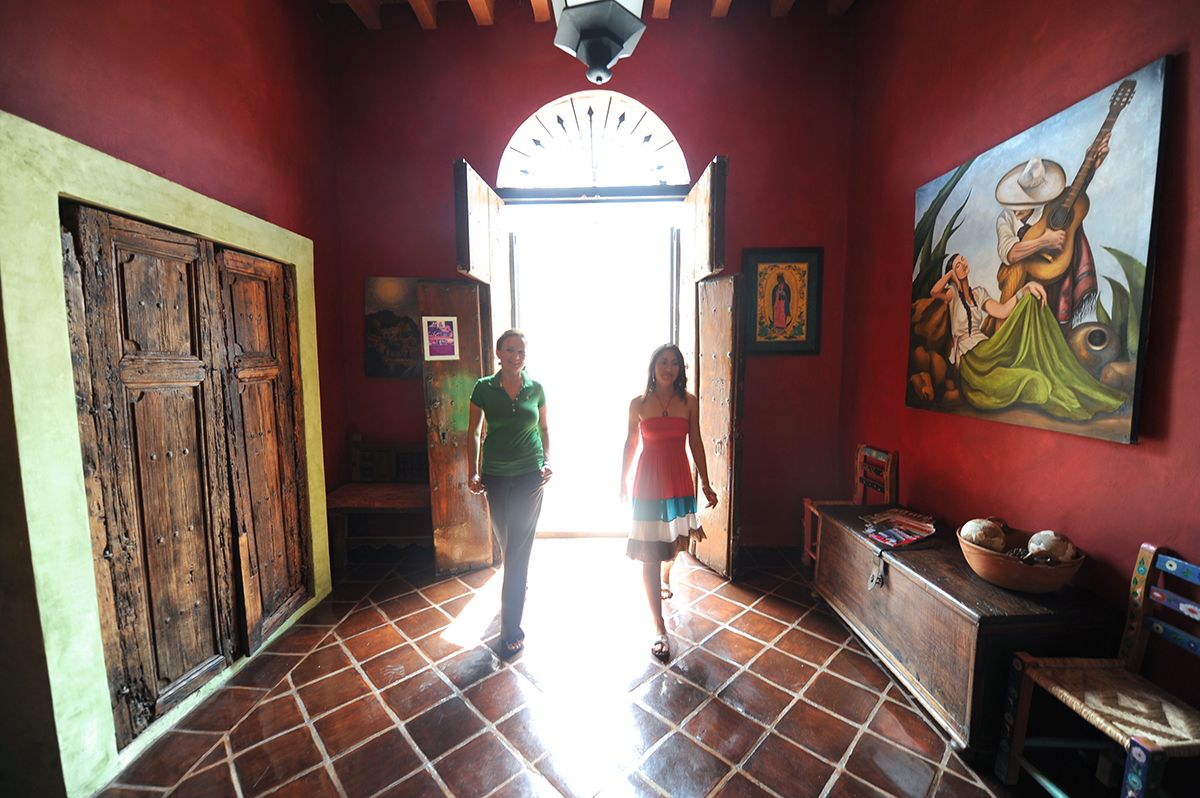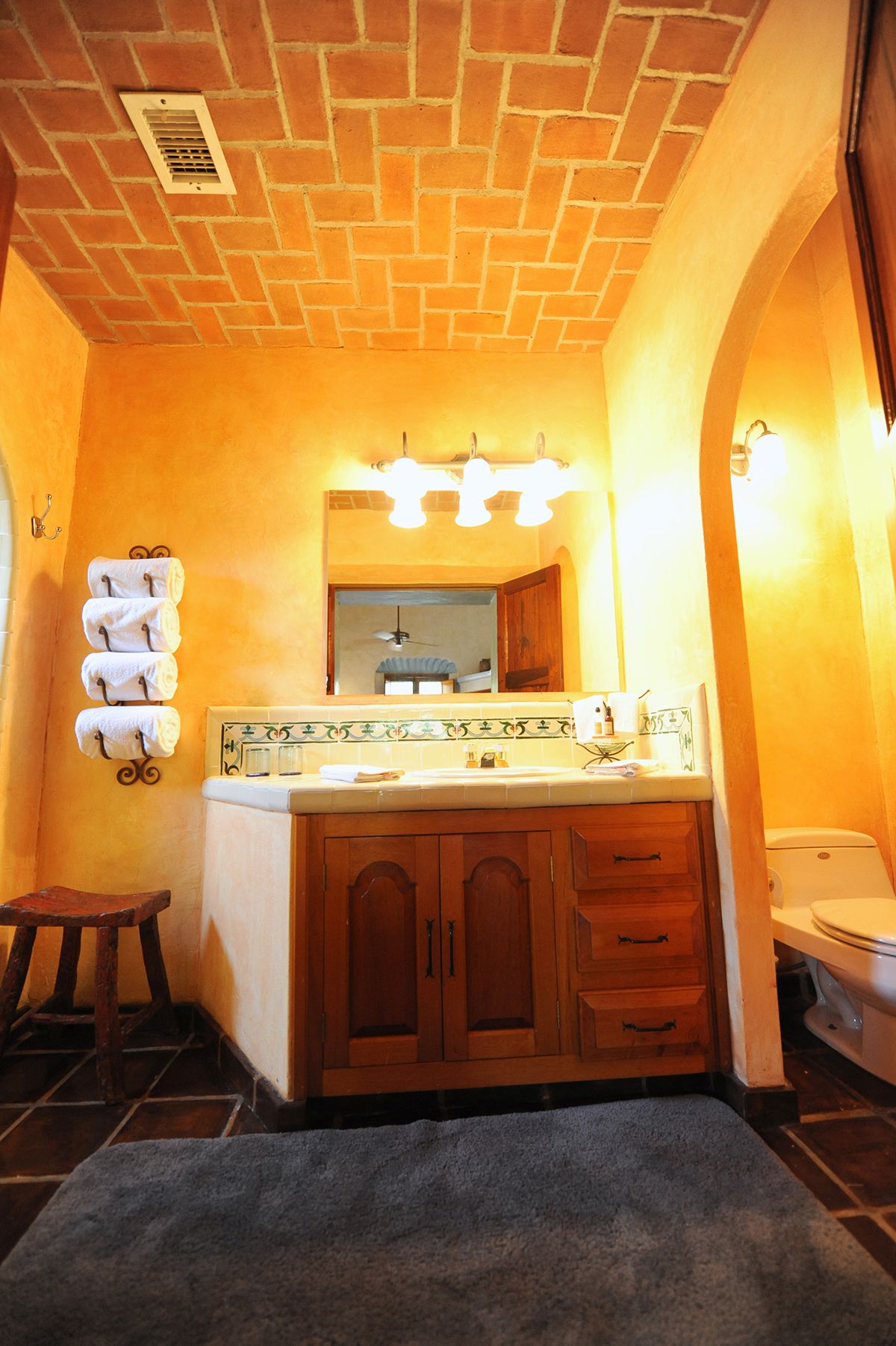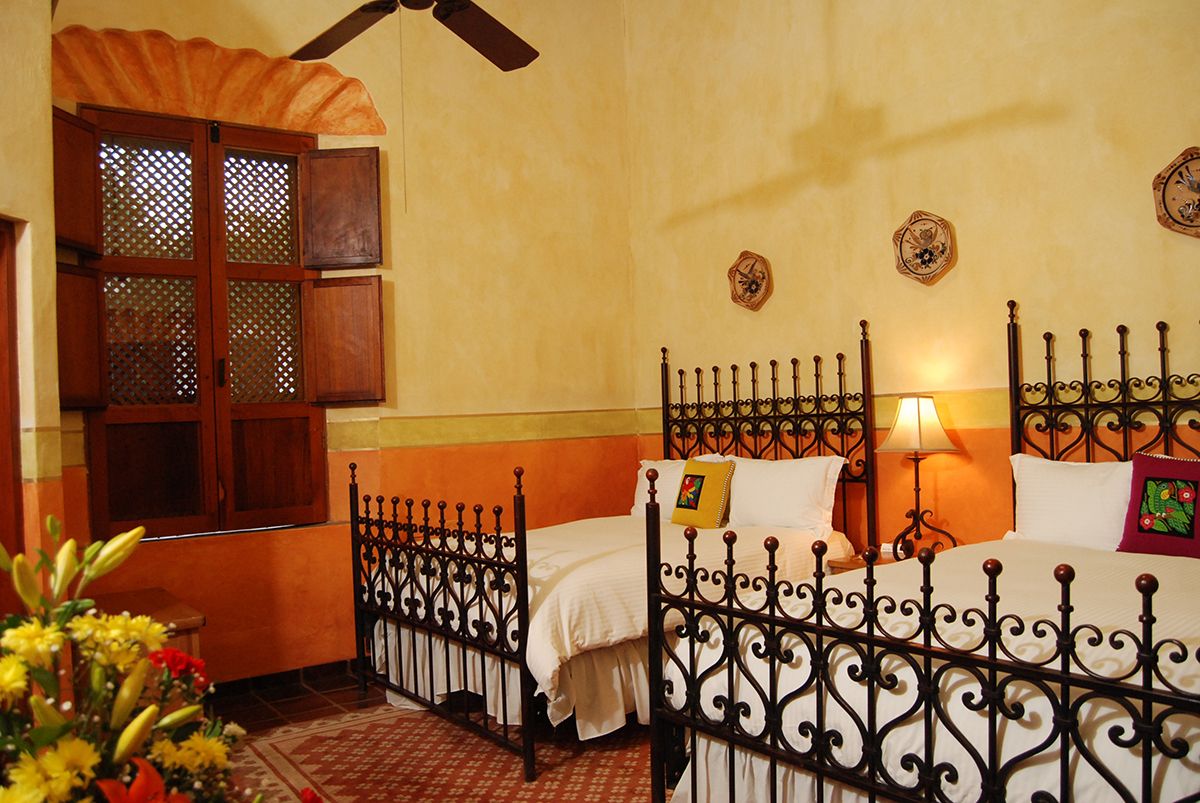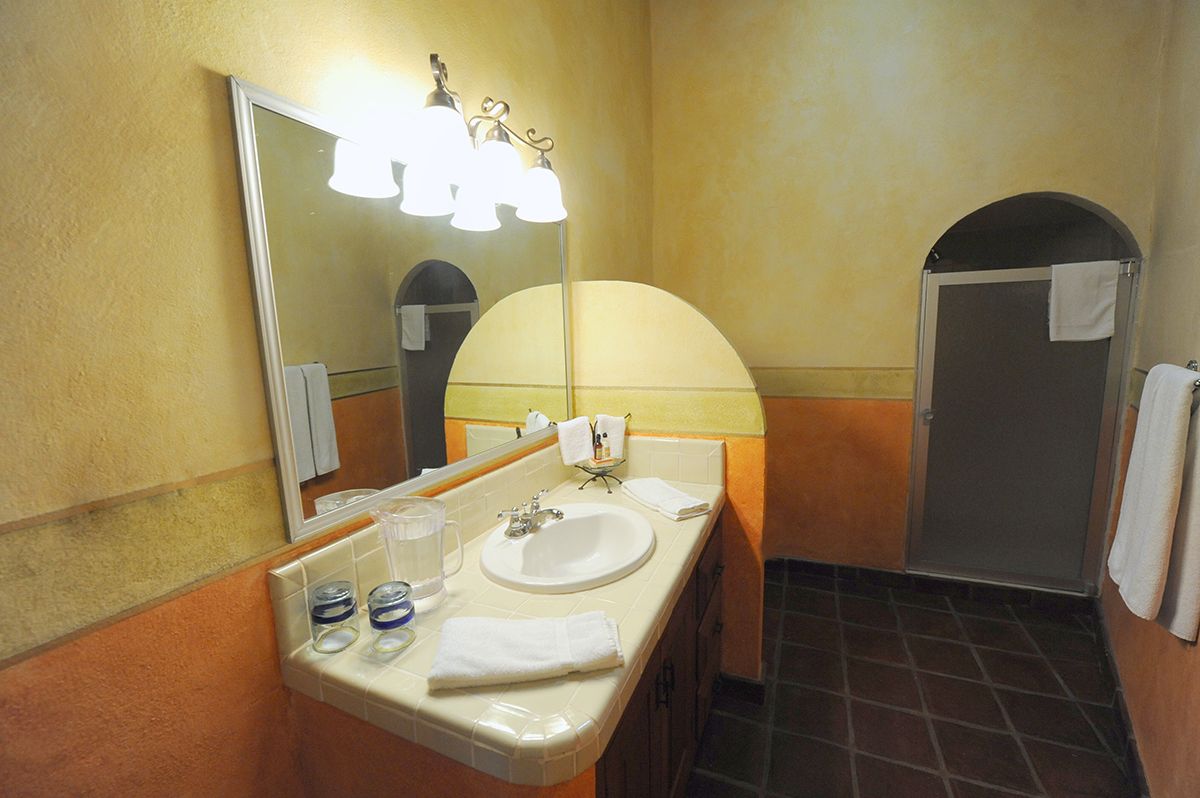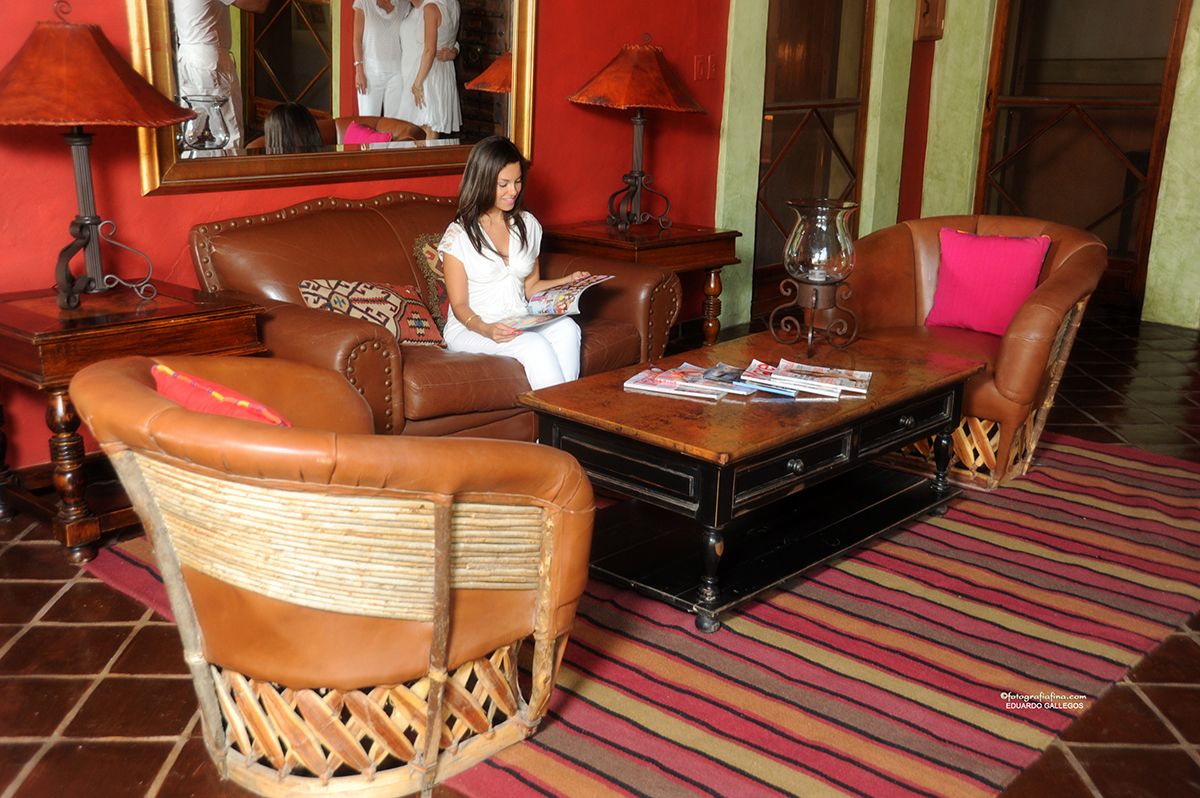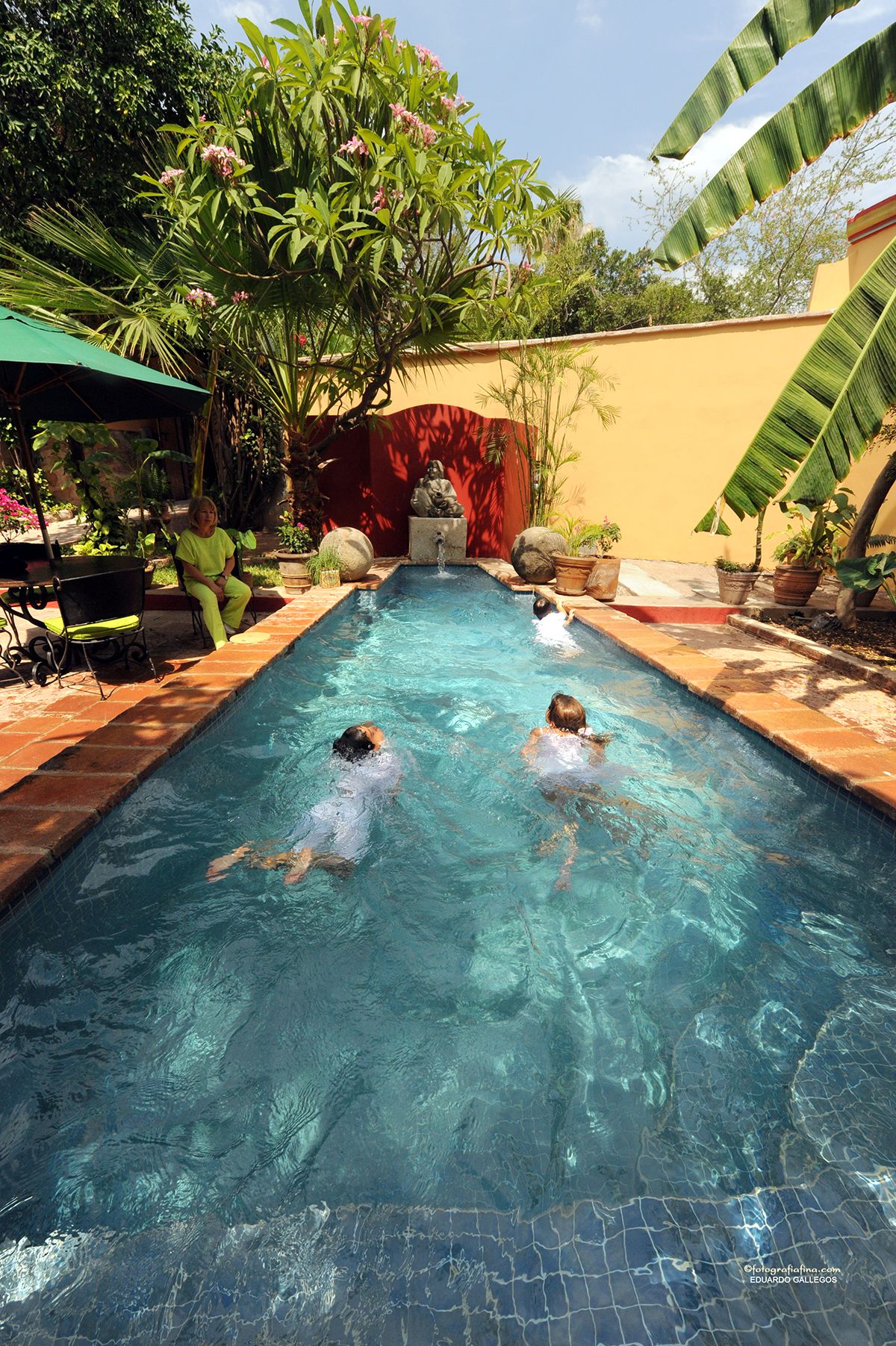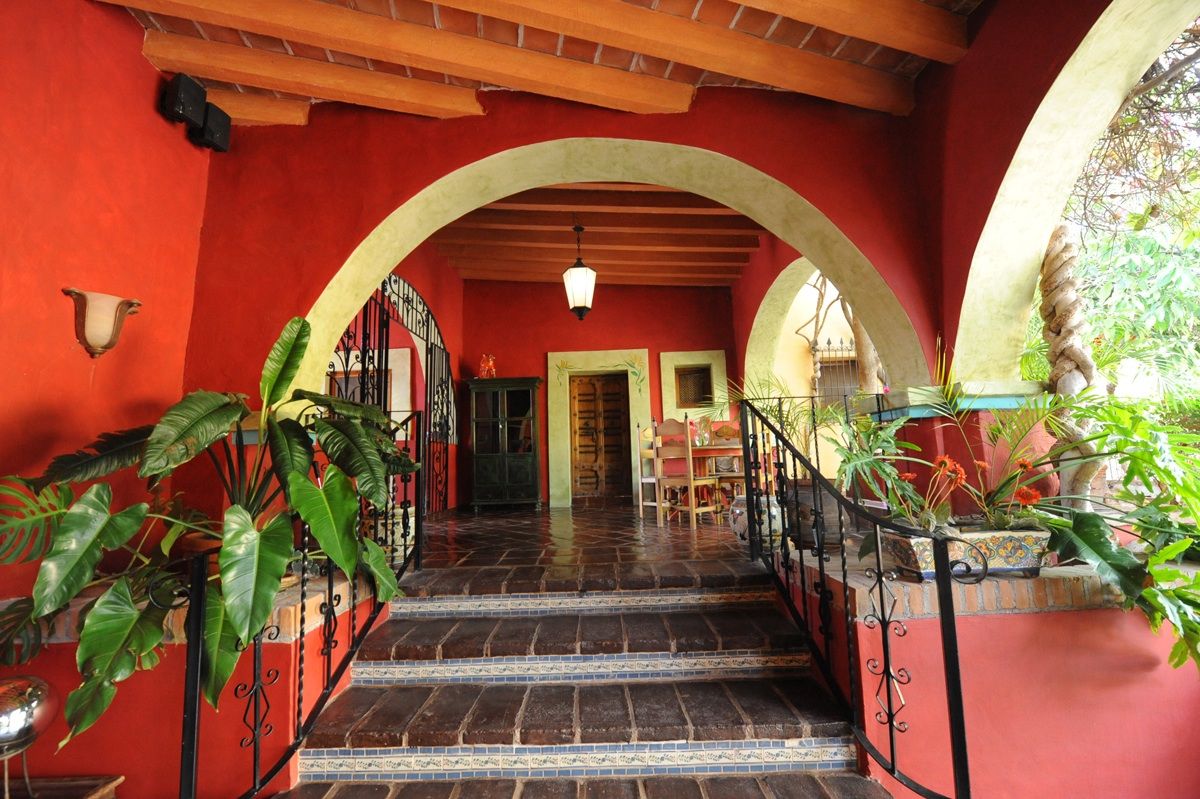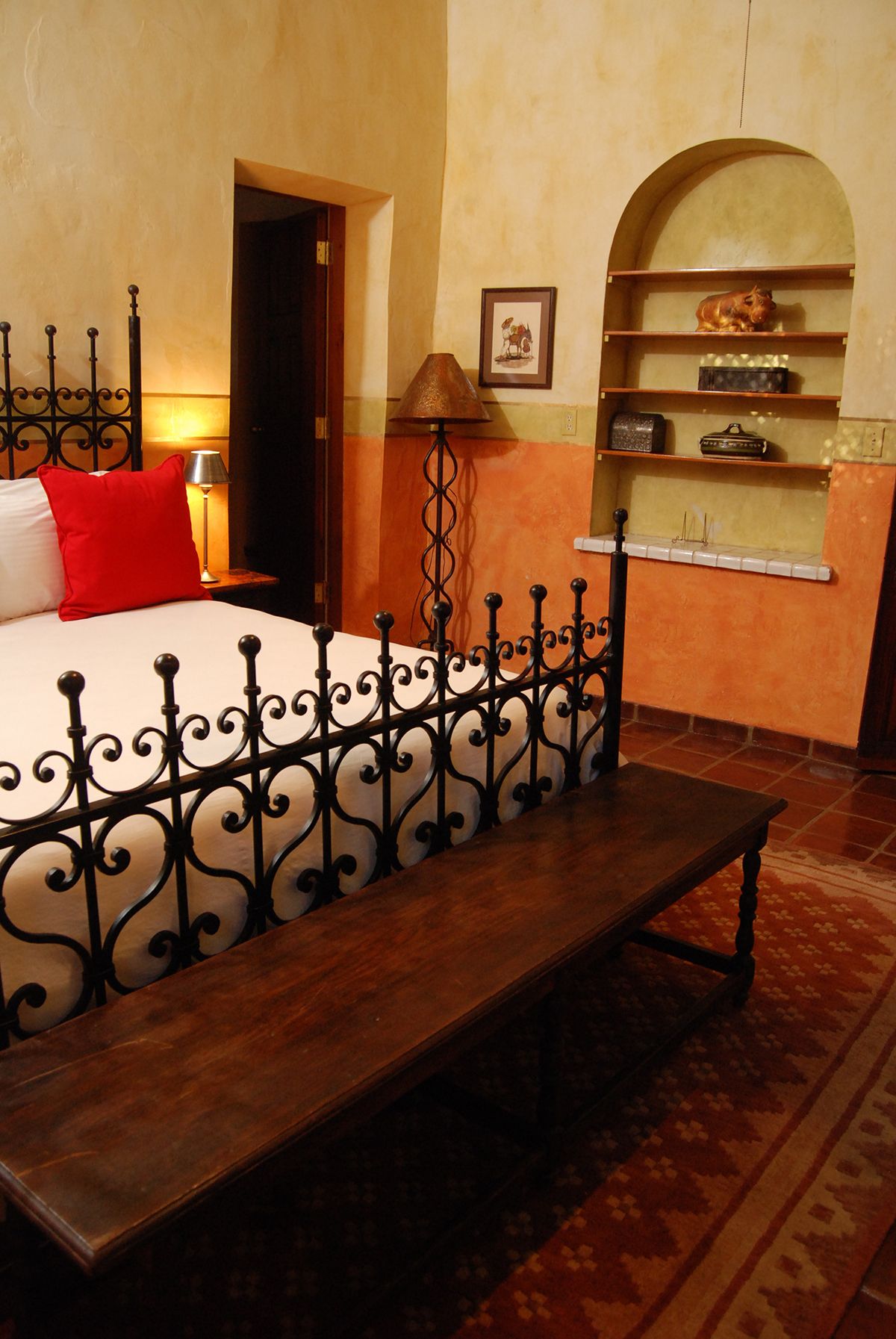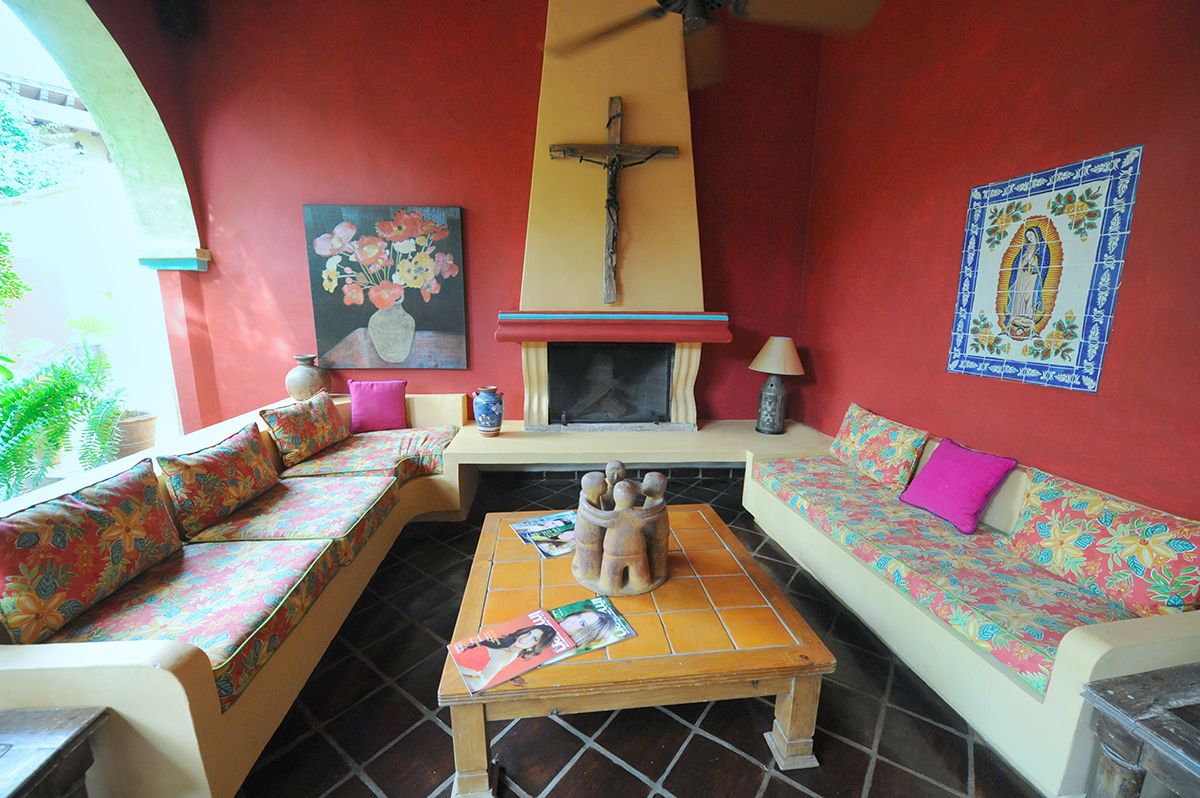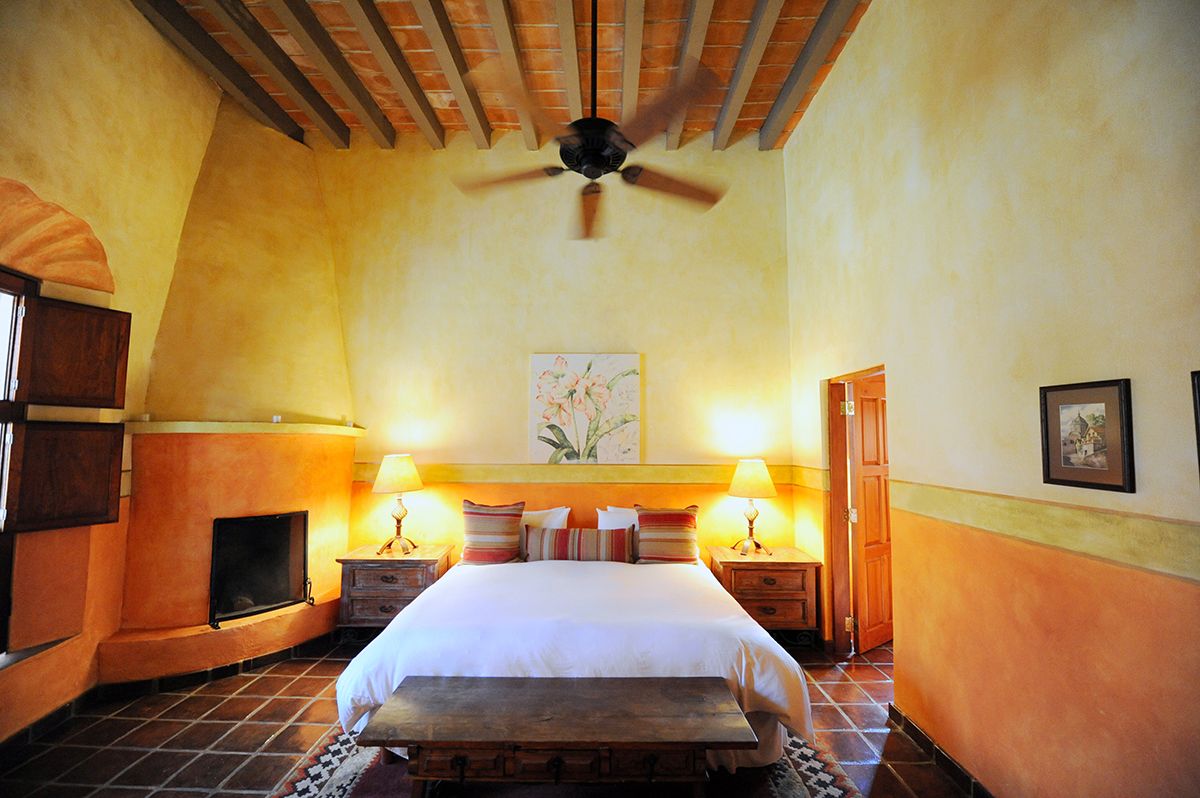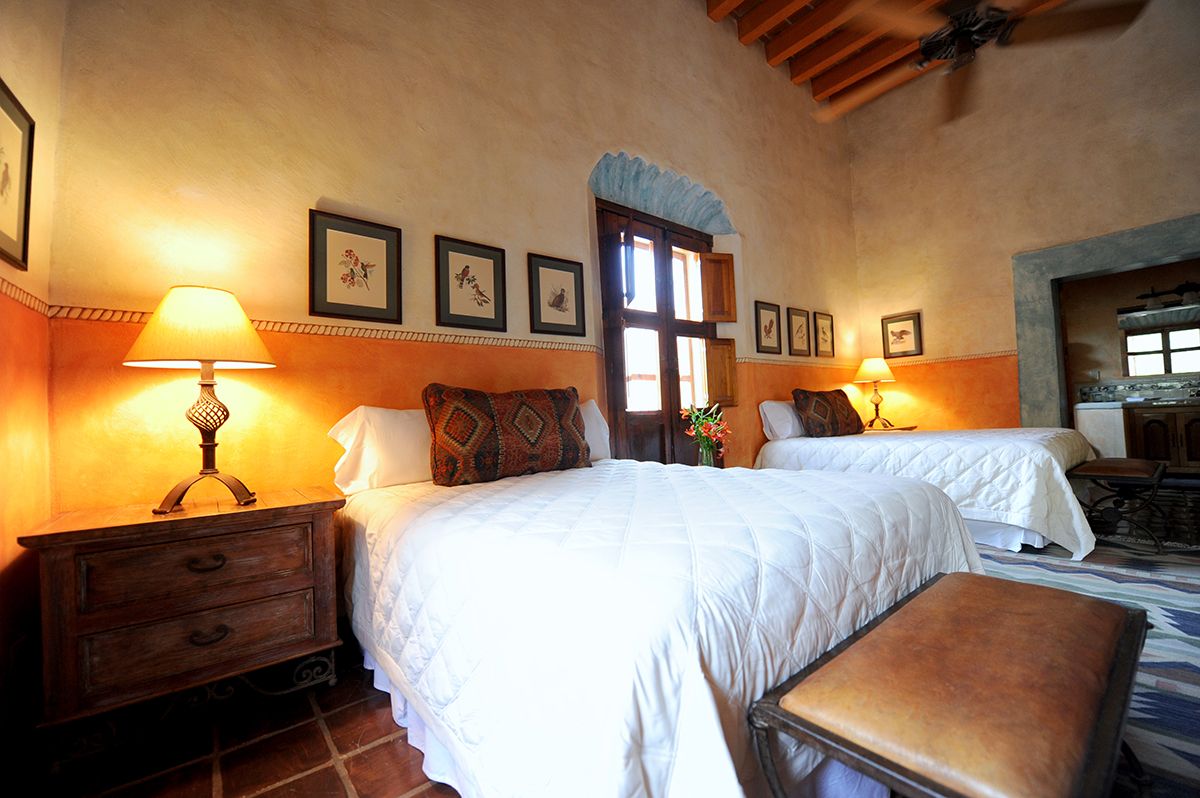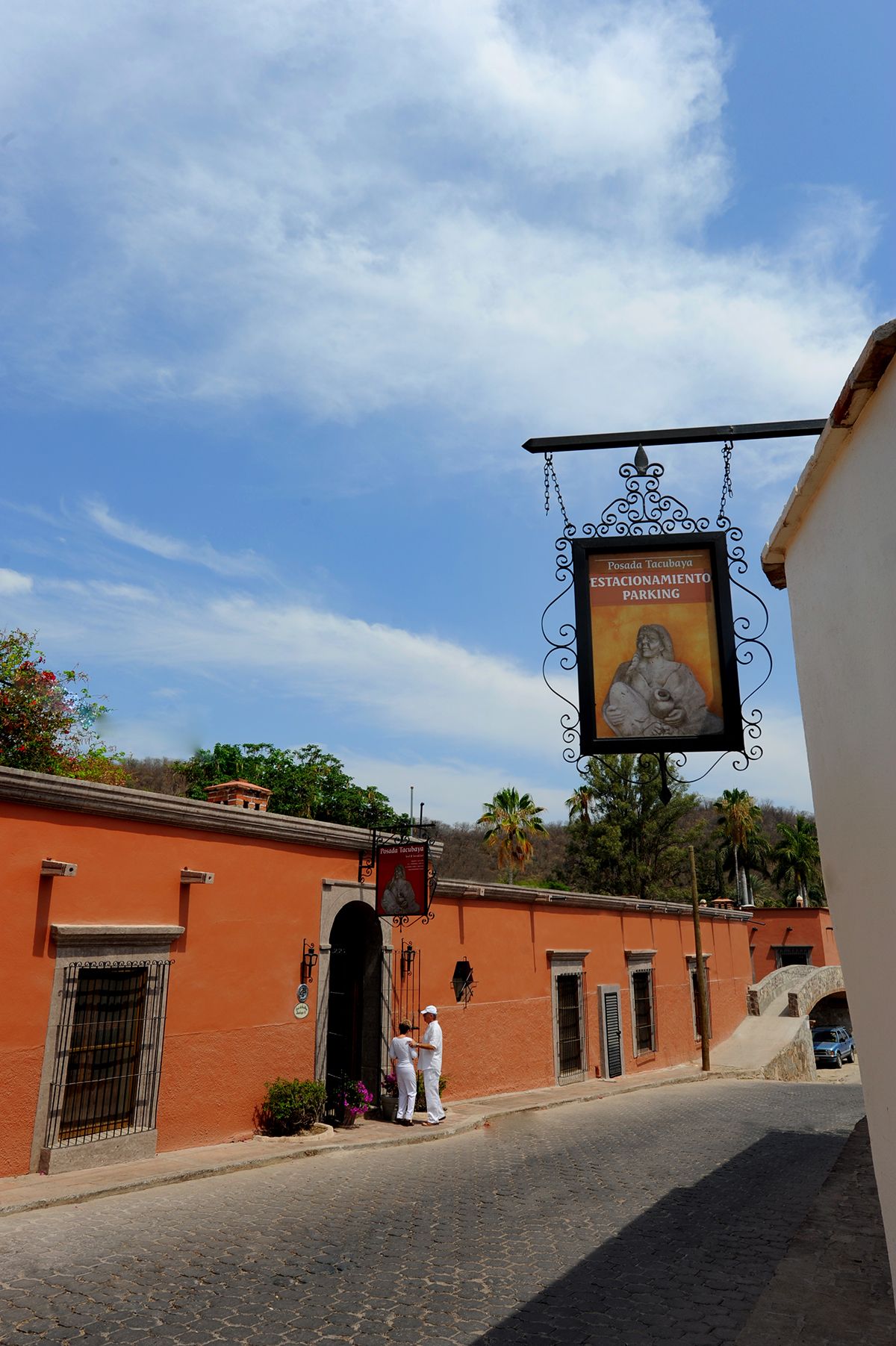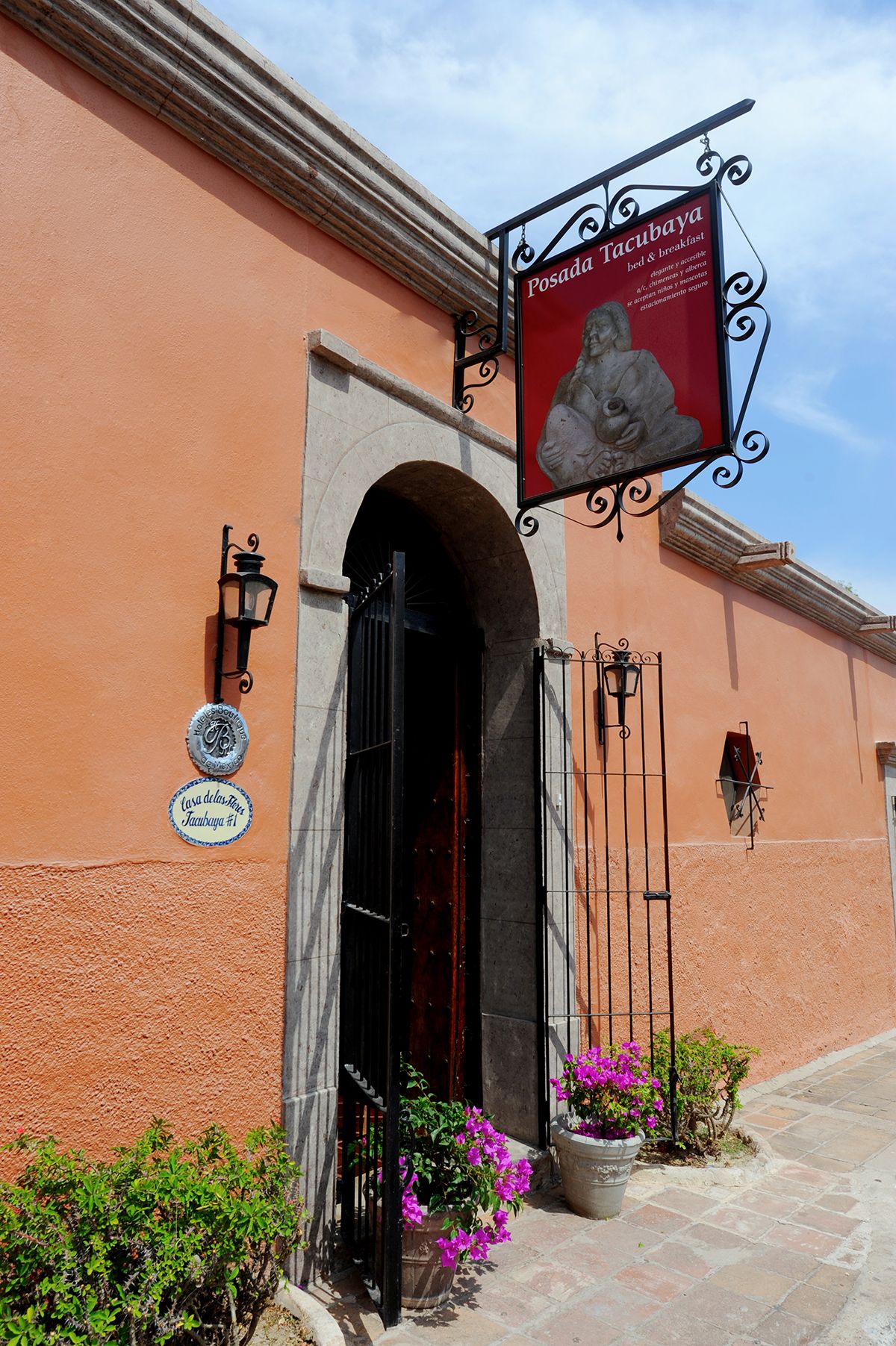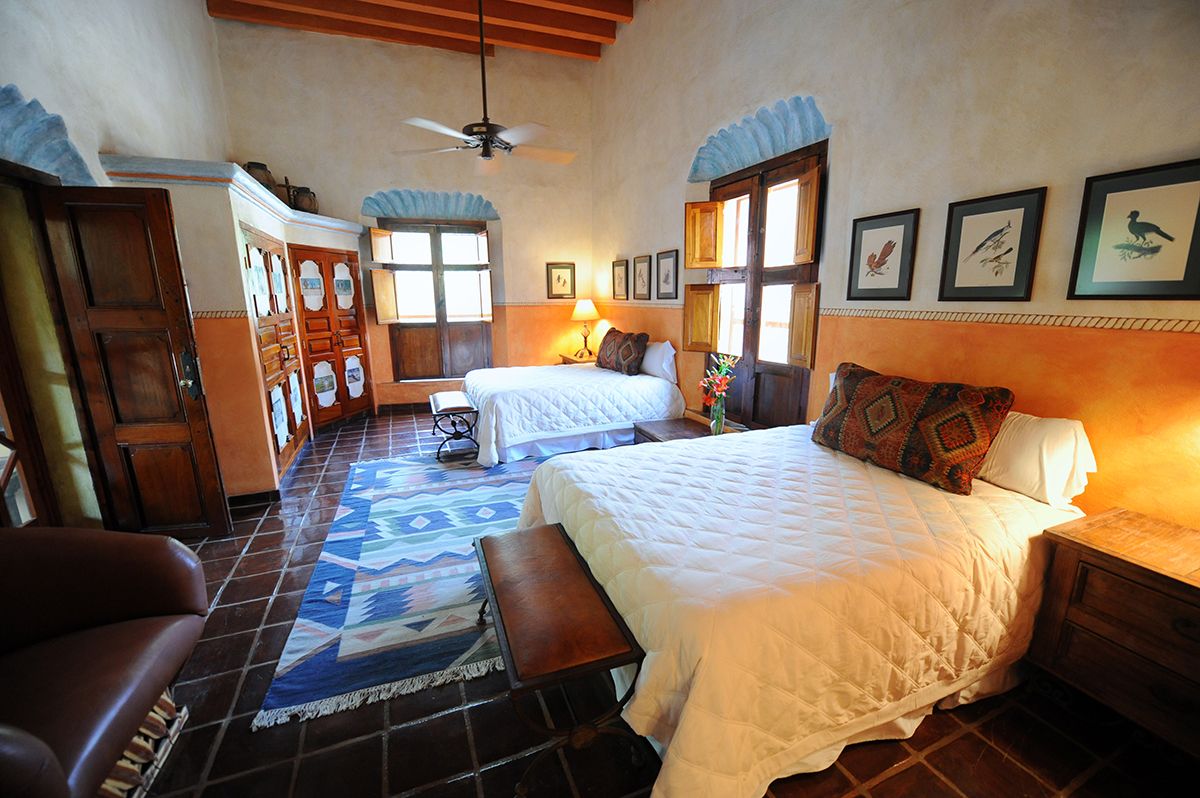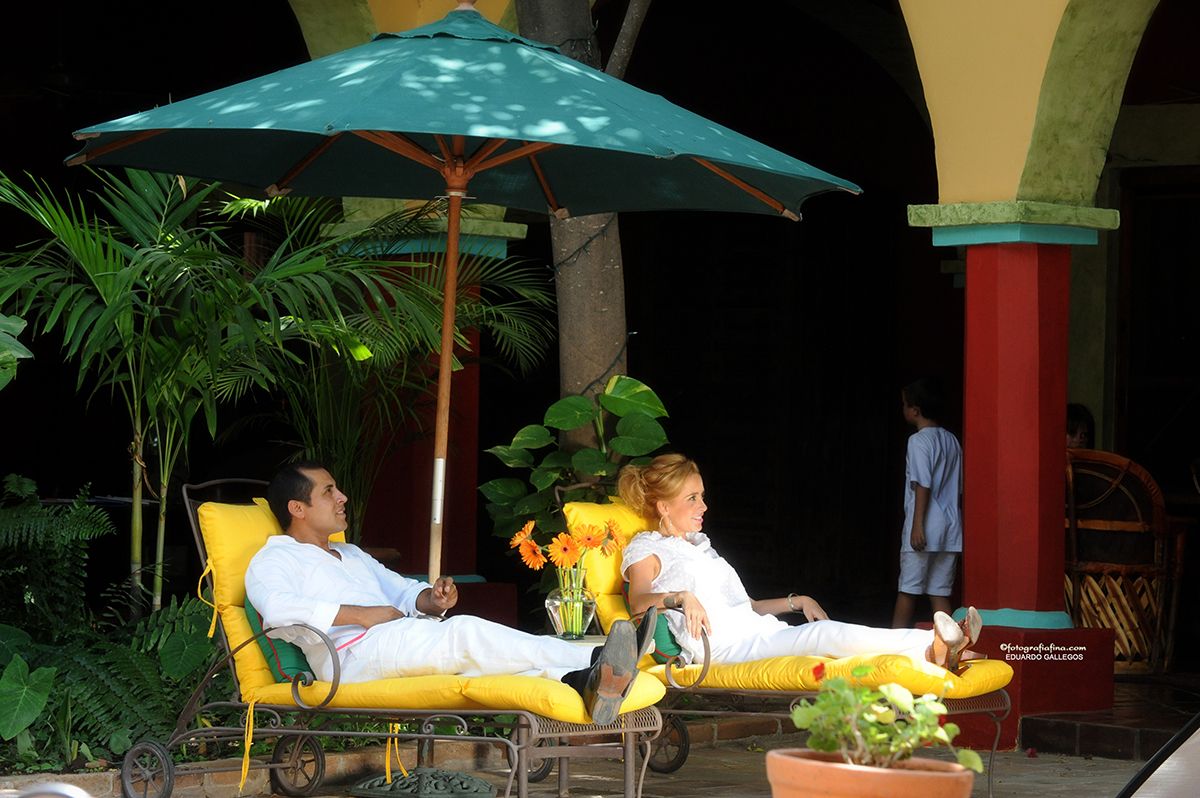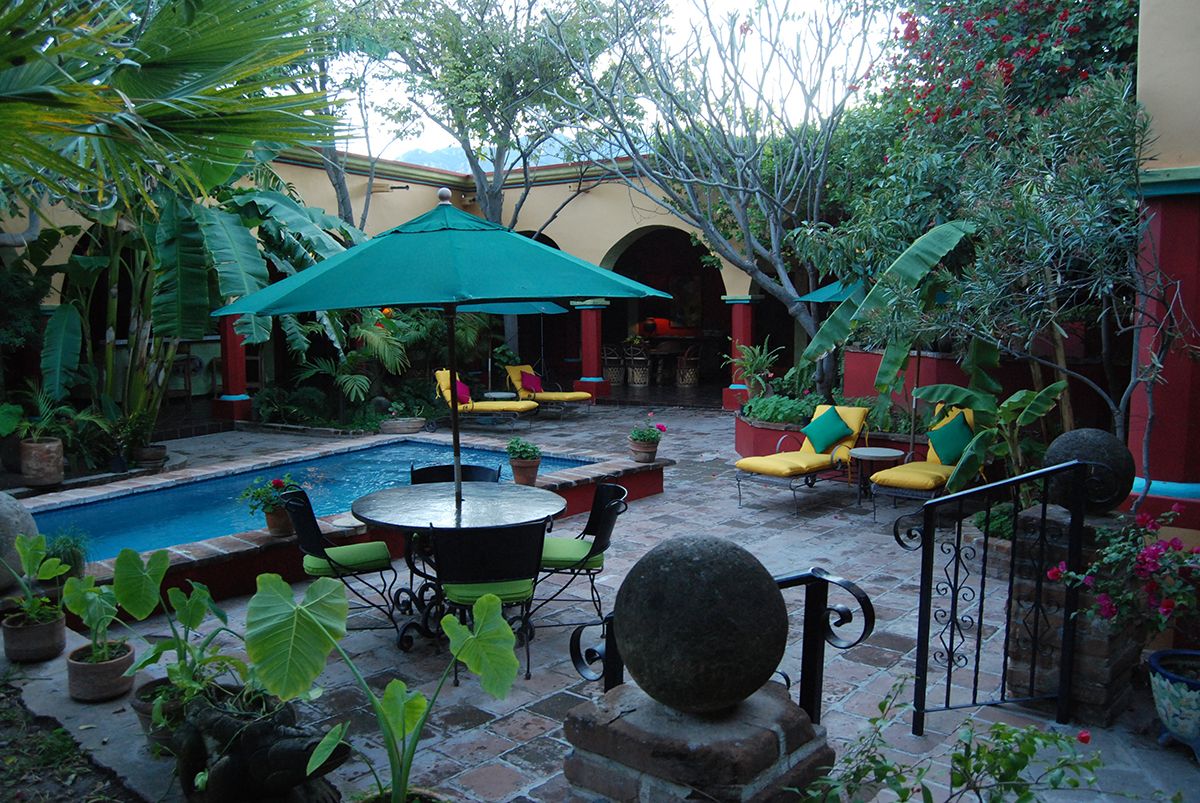 Posada Tacubaya Spa
AROMATHERAPHY MASSAGE
Using blended essential oils derived from plant extracts, this full-body treatment provides a calming effect to the entire body with long strokes to ease tension and relieve stress. 50 minutes - $65 ~ 90 minutes - $90
DEEP TISSUE MASSAGE
A deeper tissue massage designed for individuals wishing specific muscle relief or for the sports enthusiast. 50 minutes - $55 ~ 90 minutes - $80
HOT STONE THERAPHY
Through the use of heatedÊ stones and oils, this classic desert specialty offers a unique pressure sure to relax and loosen tight muscles easing tension throughout the body. 50 minutes - $65 ~ 90 minutes - $90
FACIAL and BODY TREATMENTS HYDRO FLORAL
Intensive, gentle hydrating mask with phyto-aromatic source for deep cleansing and softening of fine lines. 50 minutes - $60
NUTRISUAN FACIAL
A natural combination of palm, avocado, and rosemary oils complimented with an aloe gel mask; ideal for dry and mature skin. Replenishes moisture. 50 minutes - $60
HARMONIE DOUCEUR EXTREME
Extreme, soothing mask of essential oils and plant extracts for sensitive and reactive skin. 50 minutes - $60
DECLEOR´S EVIDENCE LIFT
A collagen mask, "Evidence" Lift Parisian. facial deeply moisturizes & refreshes skin with powder of youth, sea algae and plant extracts. The facial combines a hand and foot warm cream massage treatment. 50 minutes - $70
HACIENDA FOUR LAYER FACIAL
Repechage Four Layer French Facial, the rave of the Europeans as one the 10 best beauty treatments in the world. Your face will feel cleansed, hydrated and silky combined w/light massage. 90 minutes - $110
SALT GLOW RUB
Using Dead Sea salts drenched in moisture, essential oils and antioxidants, this treatment will eliminate rough, dry skin cells and leave you invigorated with skin soft as silk. 50 minute treatment - $50
SALON
Salon - Hacienda Pedicure 60 minute deluxe treatment that includes exfoliation, detoxification, mask, massage and polish.Ê $45 Salon -
Spa Manicure 45 minutes of nurturing hand work, massage, including mask, massage and polish. $25
Hair Salon/Style appointments are available with advance reservations.
HACIENDA SPECIALTIES
Sweetheart´s Escape for Two (Two and one-half hrs.) Your escape begins with a candle-lit, side by side, 50 minute massages to soothing spa music. Complete your treatment with two pedicures and a reflexology session in the Jacuzzi Chairs while enjoying frosty Margaritas, Limonadas or Herbal Tea and botanas. $225 per couple Royal Day of Sonoran Beauty Start your day with a 50 minute full body massage of your choice for the ultimate in relaxation followed by Decleor´s Evidence Facial Lift for radiating complexion. Replenishing with rich minerals and hydration. Enjoy a chilled Limonada, herbal tea or glass of wine with a Hacienda Salad or Sandwich by the Jacuzzi. Complete your beauty treatment with a luxurious pedicure and manicure with warm Paraffin Dip enhancements. Allow 5 hrs. $235 (A perfect way to pamper the Bride-to-be.)
GENTLEMAN´S SPECIALTIES
Gentleman´s Facial A deep-cleansing therapeutic facial designed for the skin care needs of men. Specifically addresses sensitivity and razor burn. (Shaving is not recommended prior to facial.) 50 minutes $60
Gentleman´s Pedicure 40-minute treatment in Jacuzzi chairs to soften dry, rough skin through exfoliation, cleansing and massage. $40
Stress Buster Escape (two hours) Begin with a deep tissue massage to work out the kinks and stress in your body with special attention given to the calf, back and neck areas. Herbal lotion will be used to replenish dry skin. Follow by a Gentleman´s Facial. Nourish dry skin caused by sun damage and minimize facial lines. Relaxing hand and foot massage will complete your combination treatment. $95
ENHANCEMENTS
Warm Paraffin Treatment for hands or feet, add $15 to any treatment. Reflexology – 30 minutes of intense stroking to the feet with special creams. $30 additional w/any treatment. Polish Change – Refresh your color. $15
Waxing – Facial ($17), eyebrows ($12), upper lip ($7), bikini line ($20), arms ($18) and legs ($30)
Services
6 accommodations
Pool
Heating
Tours on request ($)
Babysitting services ($)
Airport transfers ($)
Wine & Food
A delicious continental breakfast is served in the cozy kitchen, in your room or poolside. The scent of fresh cookies perfumes the air every afternoon, tempting you back into your favorite kitchen chair for, what else? Cookies and conversation!