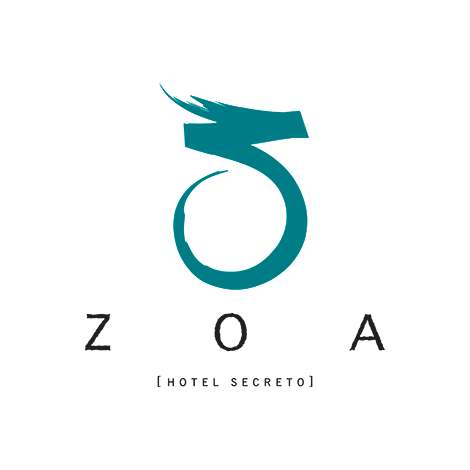 ZOA is a charming boutique hotel situated on the coast of Oaxaca, Mexico, where its panoramic vistas will inspire a relaxing stay perfect for contemplation and comfort.
Boasting just 5 suites, tranquility and privacy take center stage at this beachfront retreat that invites you to enjoy its different areas characterized by luxury and natural beauty, all of which are integrated uniquely. Zoa is a "handmade" hotel, where every detail of its installations and services have been designed to heighten the experiences of all its guests.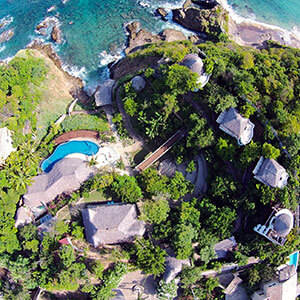 CONSIDER THIS...
The hotel has a small private beach with lounge chairs and shade inviting you to take advantage of the sun and sand; and a small cave makes it even more magical. Go for a dip in the ocean or snorkel for some beautiful underwater exploration.
At the hotel itself, you will also find an infinity pool with inviting water at the perfect temperature for bathing and fabulous views of the Oaxacan coast that will leave you mesmerized, while a jacuzzi makes the area even more alluring. Without a doubt, this will be one of the areas that you will enjoy most during your stay.
Between the pool and the restaurant you will find a lounge area that creates the ideal spot to enjoy a mezcal before dinner time or a comfortable place to sit and have a cozy chat.
The lookout point and the reading corner are two areas that you must visit during your stay. The lookout point is located on the edge of the cliff and has a bench so you can enjoy the sunrises and sunsets offered by this incredible destination, and is also a wonderful place to meditate or get lost in your thoughts. The reading corner is equally calming and offers shade, views of the ocean and the forum, and makes a great place for deep inner reflection.
YOU MIGHT WANT TO KNOW THAT…
Each suite has its own independent entrance so you can enjoy total privacy. While the exteriors enjoy a rustic palapa-style, the interiors have been designed with contemporary decor, enjoying open spaces and inviting details for you to relax in.
Generous private terraces that overlook the ocean help maximize the indoor-outdoor vibe and there is a small breakfast bar. You can even bask in the stunning sea vistas from the showers and tubs found in the suites, creating a unique encounter with nature that touches all the senses.
Furthermore, the suites have all the amenities necessary for an enjoyable stay.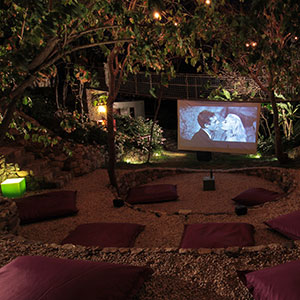 WHAT'S FABULOUS HERE
The hotel is located on a cliff edge offering spectacular panoramic views of the the sea from any area of the hotel. You will also be able to relax on the private terrace, reclining in a hammock and listening to the sounds of the waves beneath, or indeed bask on the loungers to sunbathe a while.
One of the areas that guests often fall in love with is the d.Lirium Forum, which is a space located at the heart of the hotel that adopts a distinct atmosphere both day and night. In the evening, the area serves as an outdoor movie theater where you can watch movies selected from the on-site film library as you snack on popcorn or unwind with a glass of wine.
ZOA is also an ideal choice for special private events from weddings to corporate getaways, and its talented staff will ensure that your event is tailor-made to your liking.

WHOM DOES IT ATTRACT?
Lovers of the good life who find pleasure in the finer details. Whether you are traveling as a couple, with friends or family, on your honeymoon, celebrating a special anniversary, birthday or any kind of private event, Zoa is the ideal choice.
---
Rates
All rooms are equipped with air conditioning, coffee maker, ceiling fan, safety deposit box, mini bar and hair dryer.
Note: Rates are quoted in US dollars and are subject to change without notice. Please note that hotels will charge in Mexican pesos at current exchange rate when payment is processed. We invite you to contact us if you need rates for the following year and do not see them on our site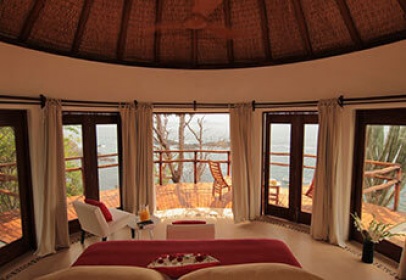 Honeymoon Suite
The Honeymoon Suite is located at the edge of a cliff and has sweeping vistas of the Pacific Ocean. The space is semicircular in the front, allowing a 120º view from both its large private terrace and sumptuous interiors. This room is a quiet oasis that offers the most privacy on the property, and even has its own garden.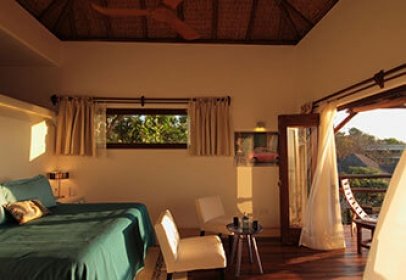 Garden Suite
These are the largest suites at the hotel and feature double-height ceilings that keep them cool no matter the season. They each have a private terrace overlooking the Pacific Ocean as well as a small Zen garden perfect for breakfast under the shade or lounging in a hammock appreciating typical trees from the region.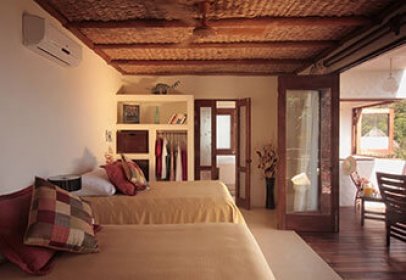 Double Suite
This room boasts two double beds, making it a great accommodation choice for friends or family traveling together. It is surrounded by lush floral gardens filled with local vegetation. The large terrace is a great area to sit and enjoy the beautiful views of the sea.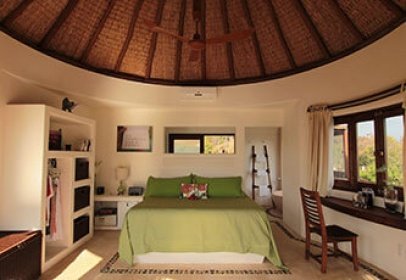 Terrace Suite
Situated at the top of the hotel, this suite offers a distinctive panoramic view from the Pacific to the Sierra de Oaxaca mountains, guardians of the coast. With a west-facing semicircular front and terrace, you can admire some of the most gorgeous sunsets imaginable.
Terms and Conditions
Deposit Policy:
In order to confirm a reservation, a prepayment of 100% of the total stay is required.
Cancellation Policy:
Cancellation Policy Mid Season 2015-2017:
From May 11 to December 17th, 2015
From January 5 to March 17, 2016
From April 4 to December 15, 2016
From January 9 to April 6, 2017
From April 16th to December 21, 2017
(With the exception of national holiday weekends. Please ask for the calendar upon booking.)
Guests are able to cancel a reservation up to 72 hours before the date of arrival without penalty. In case you have made a direct payment in advance, 90% of the charge will be refunded.
If a reservation is canceled less than 72 hours in advance, 100% of the stay will be charged in all cases.
PLEASE NOTE: In regards to lodging reservations for special private events including the ZOA Rent Rate, cancellations are not accepted.
Cancellation Policy during High Season and holiday weekends 2016-2017:
From December 18, 2016 to January 4, 2017.
From March 18 to April 3 2016.
From December 16, 2017 to January 8, 2017.
From April 7 to April 15, 2017
From December 22 to January 18.
(Including some holiday weekends. Ask for the holiday calendar when booking.)
For high season reservations, cancellations are not accepted after any form of payment has been received.
No Show Policy:
The total number of nights reserved will be charged.
Credit Cards:
Visa & MasterCard
Includes
Rates include american breakfast and minibar.
Notes
Check-In: 3:00 p.m. Check -Out: 12:00 p.m.
Transportation
The hotel can coordinate roundtrip transportation from Huatulco Airport, previous request needed and it has additional cost.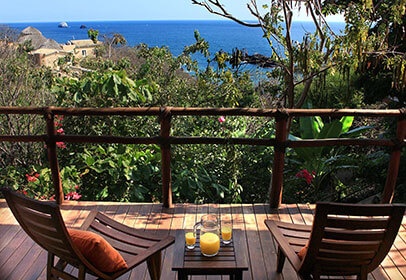 Honeymoon Special
Desde $1,170 USD
Valid through December 18th 2017
3 nights in Cabin 1
Full Board Plan
Private dinner
Romantic decor in your suite
A bottle of wine
1 massage session for 2 people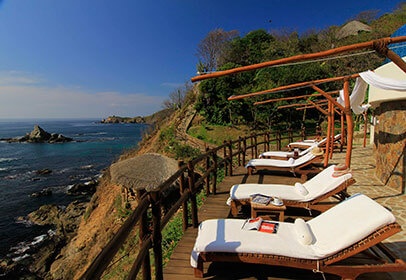 Ocean Breakers
Desde $880 USD
Valid through December 18th 2017
3 night stay
4th night complimentary
American Breakfast
Romantic diner decor at the deck
A bottle of wine
Second massage complimentary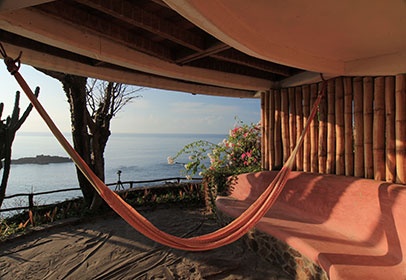 An Ocean of Love
Desde $920 USD
Valid through December 18th 2017
3 night stay
American Breakfast
3 course lunch
3 course dinner
1 bottle of wine or artisan mezcal
Romantic diner decor at the deck
Turtle or dolphing watching tour (whale watching only in season)
2 massage sessions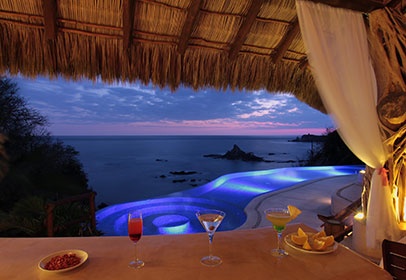 Falling Wave Special
Desde $490 USD
Valid through December 18th 2017
2 night stay
American Breakfast
Second massage complimentary
2 sunset welcome drinks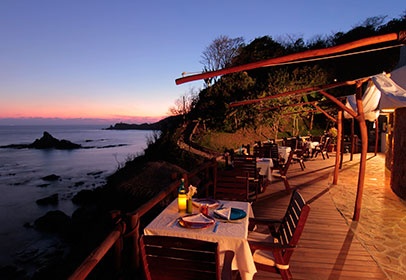 Celebrate Oaxaca
Desde $580 USD
Valid through December 18th 2017
2 night stay
American Breakfast
3 course lunch or dinner
Artisan Mezcal tasting or a bottle of wine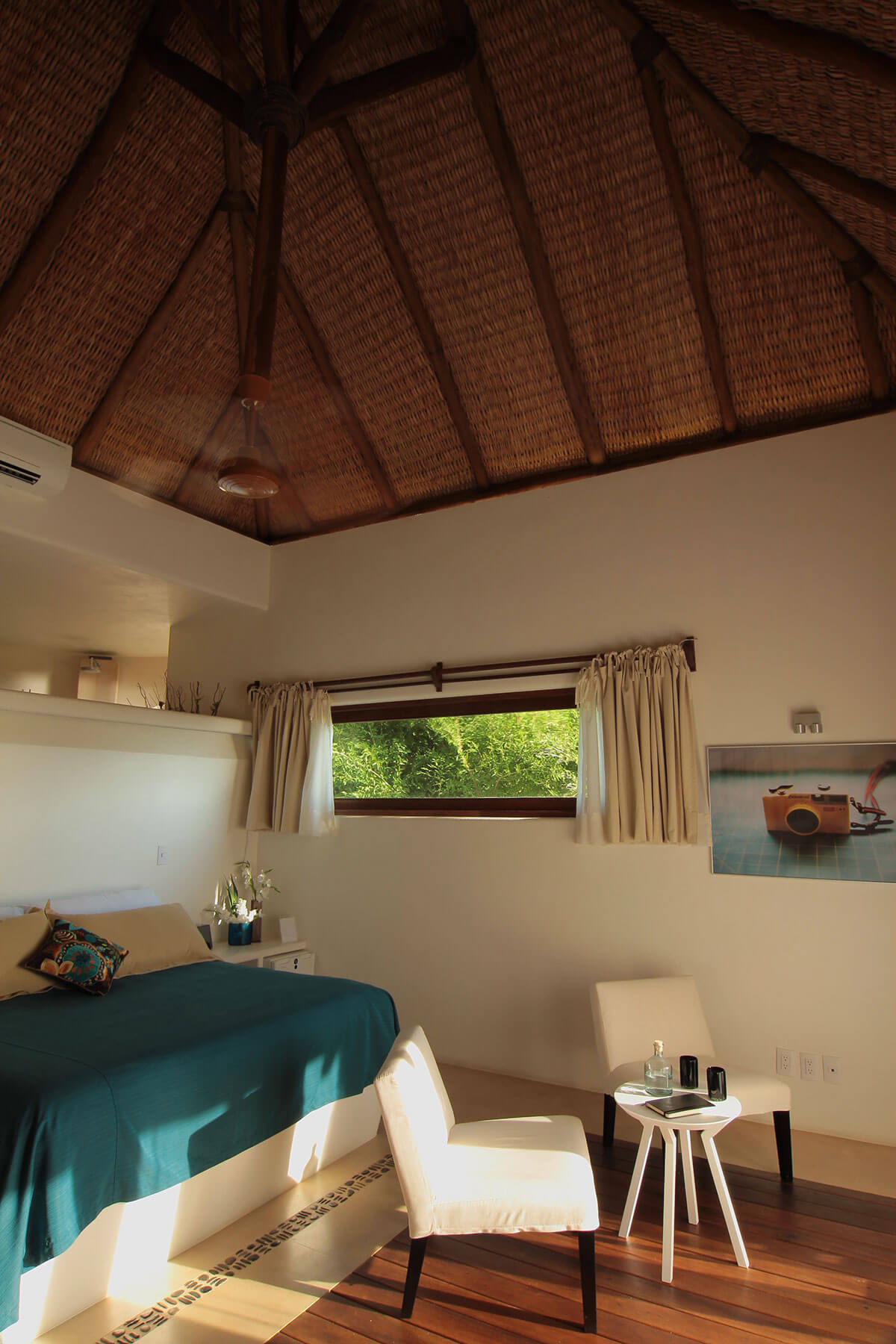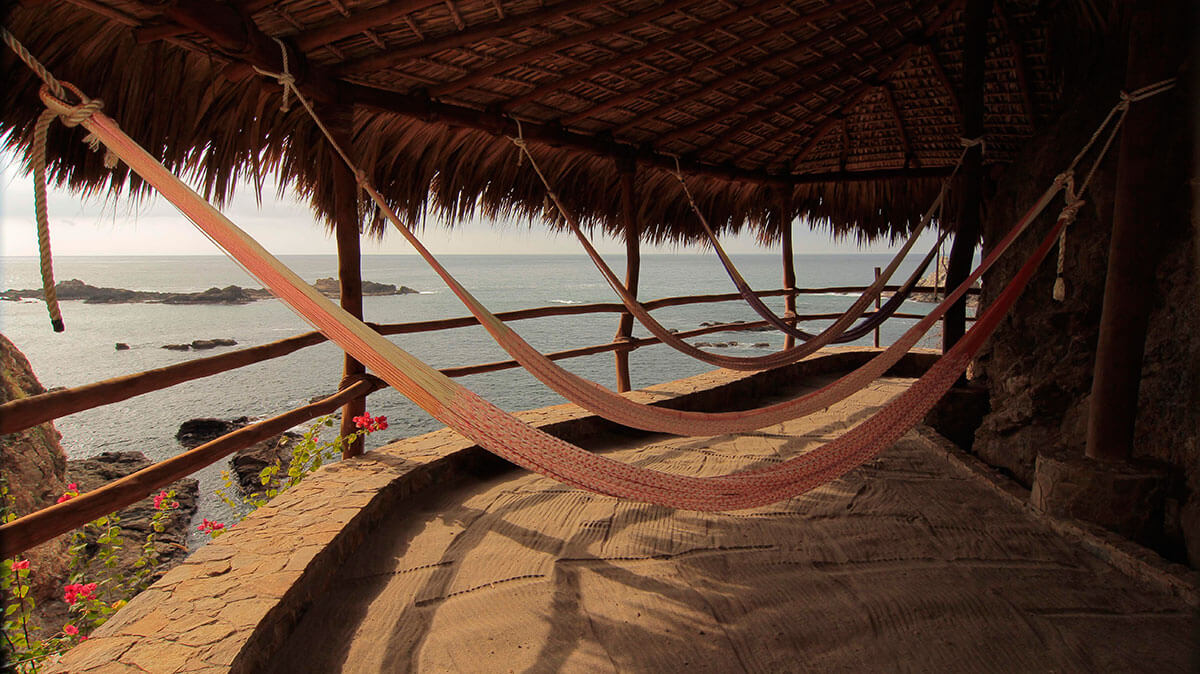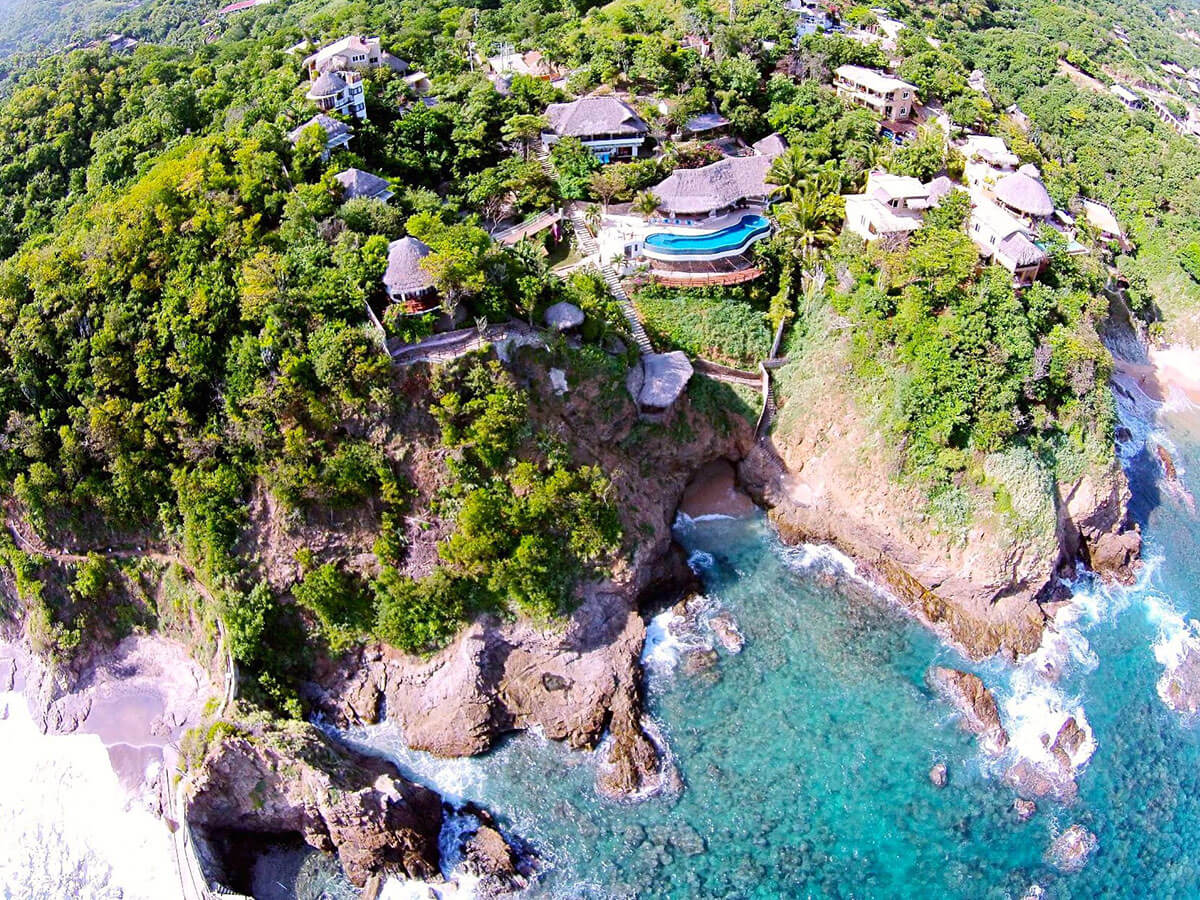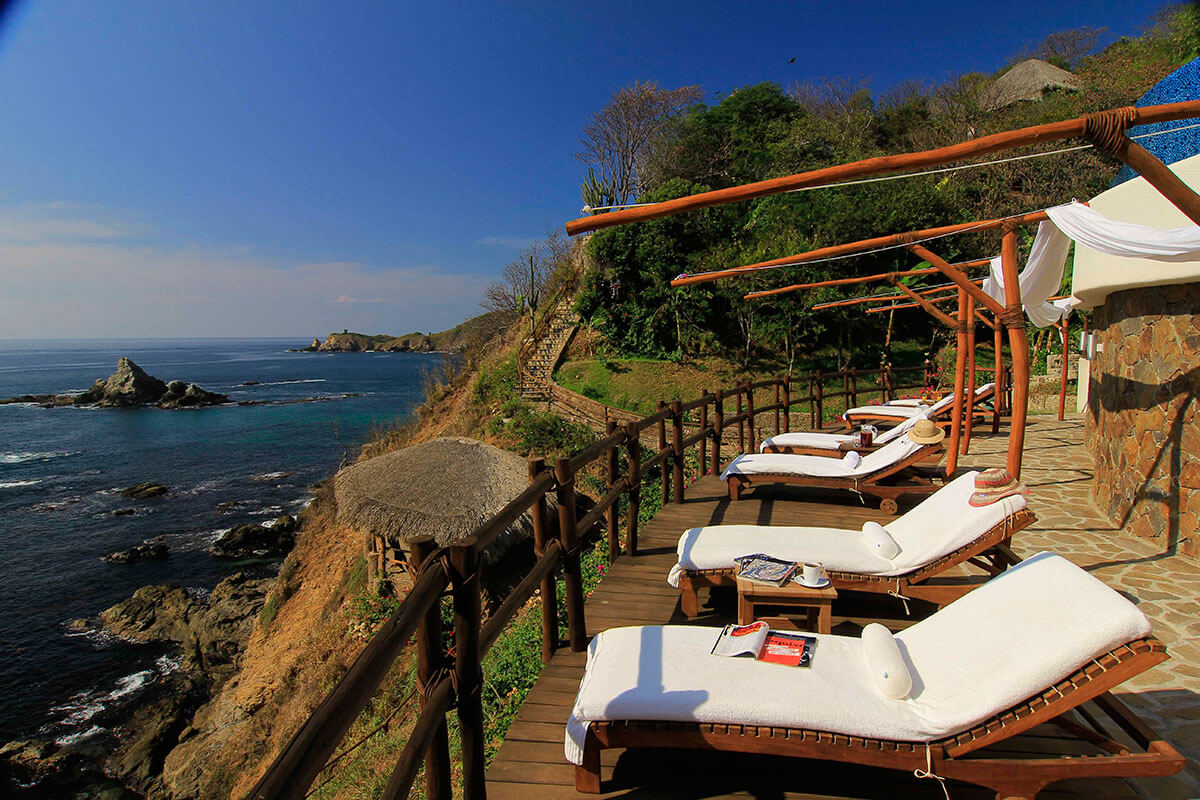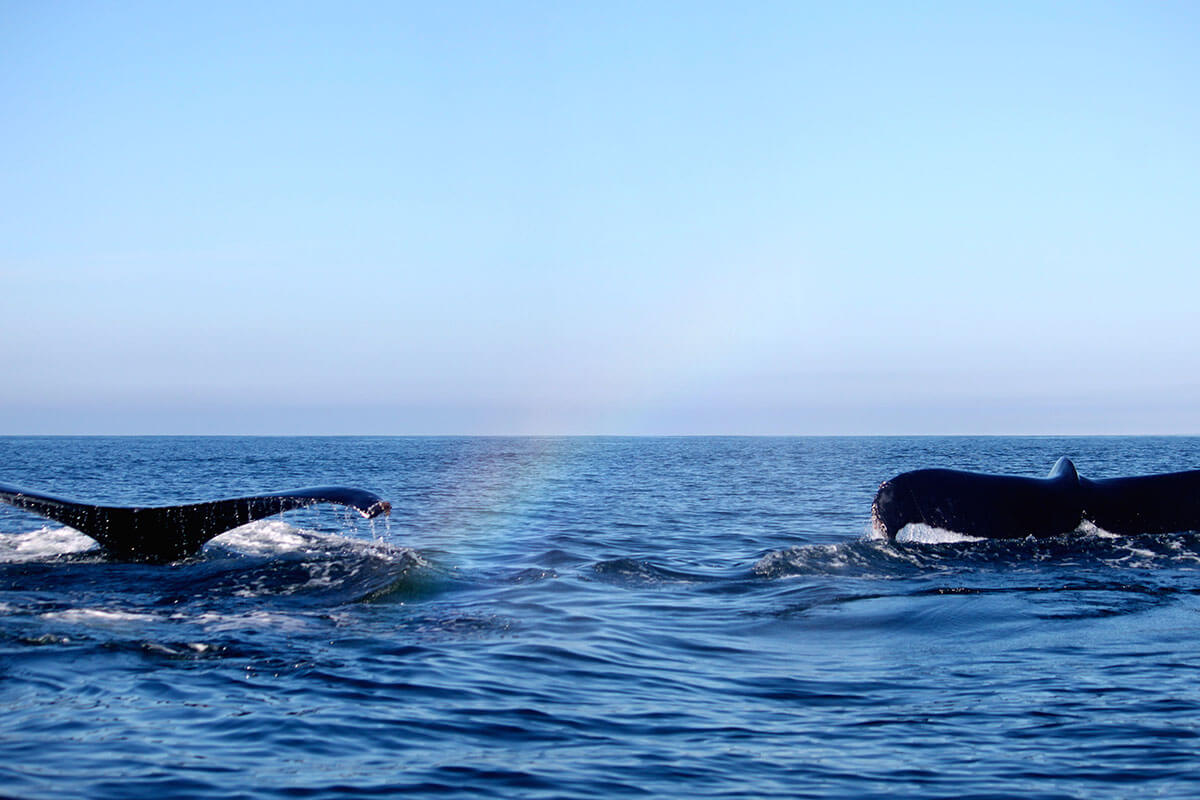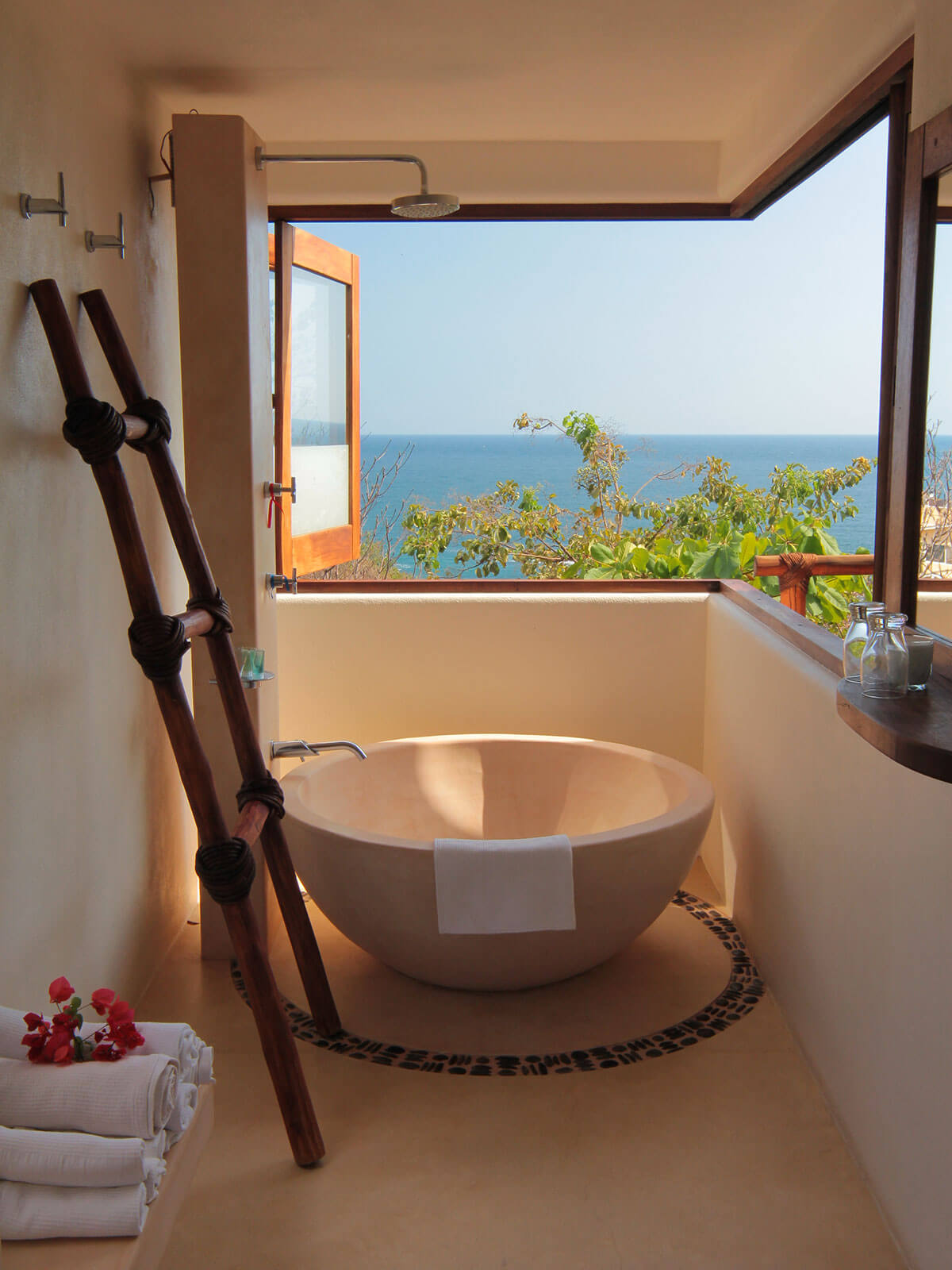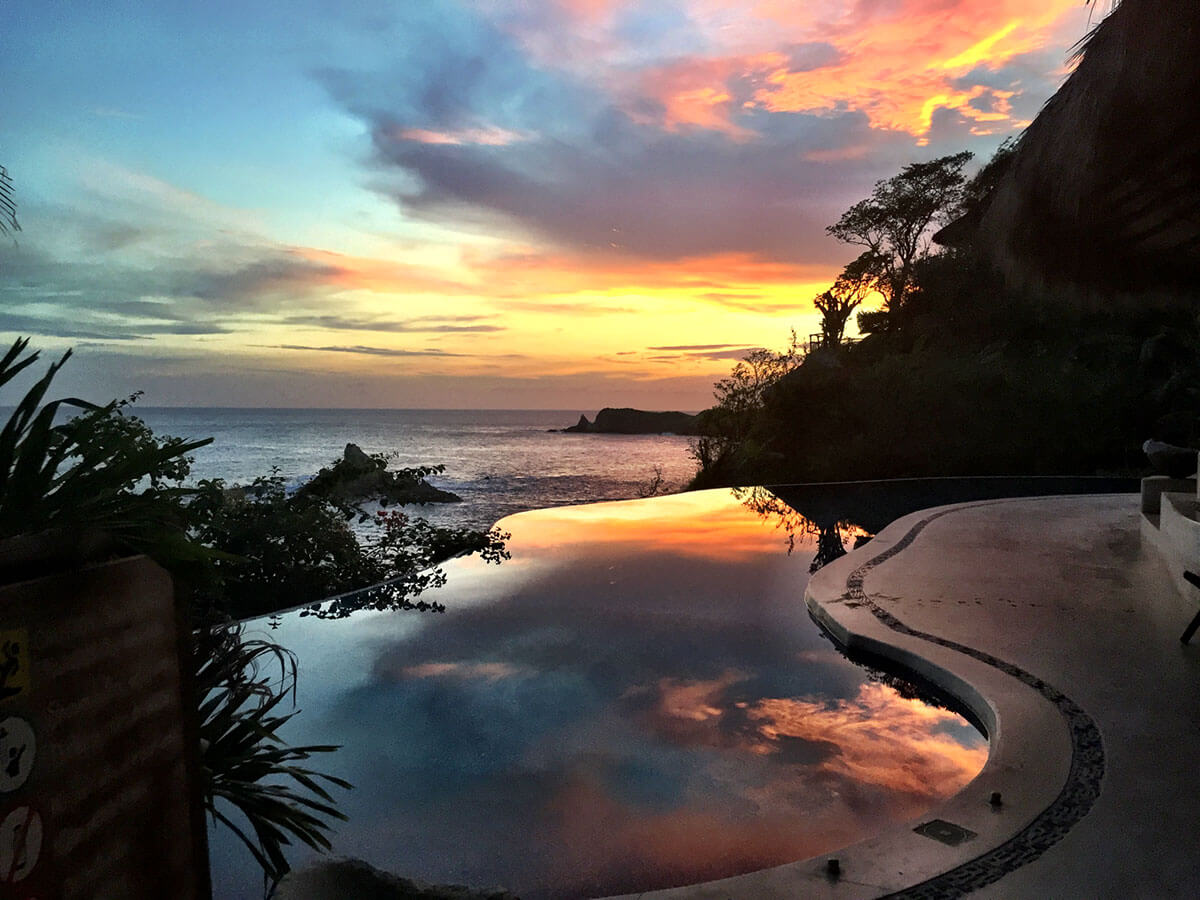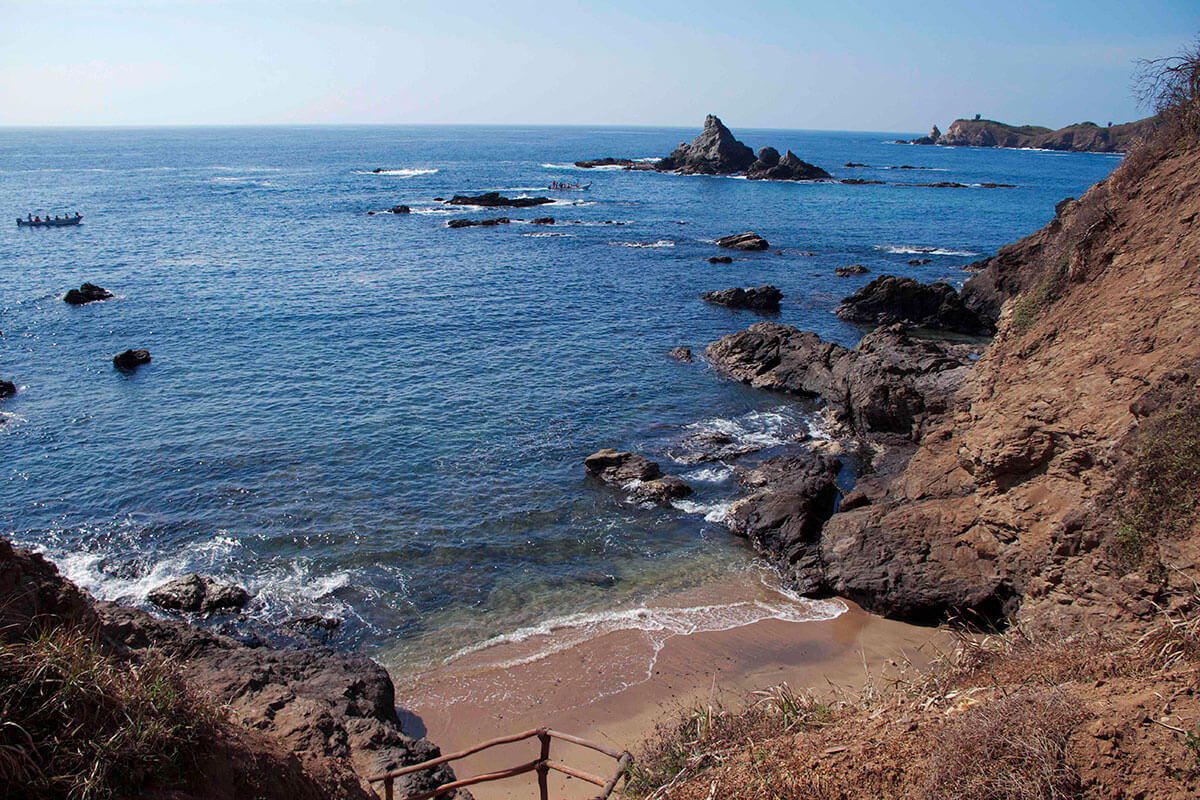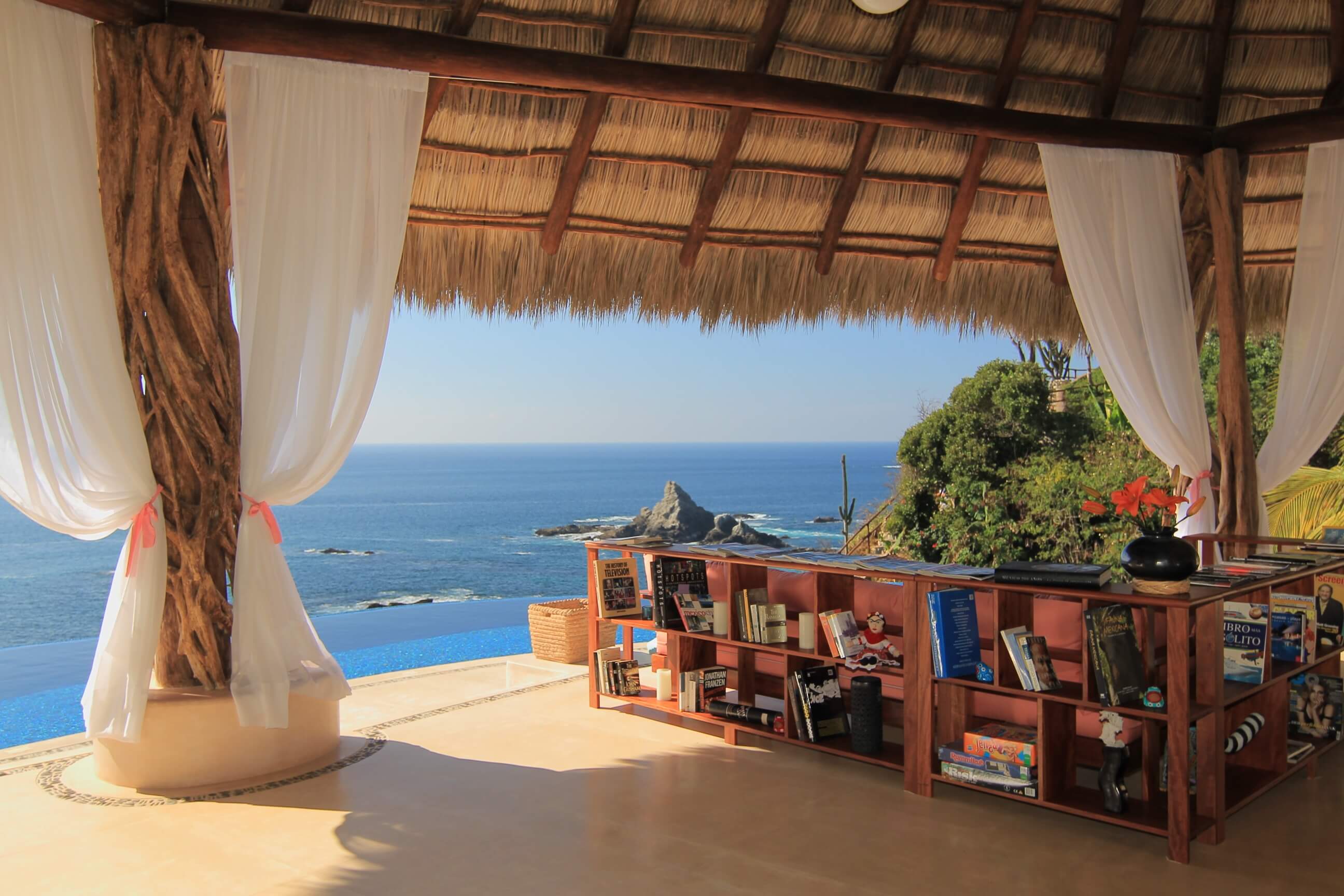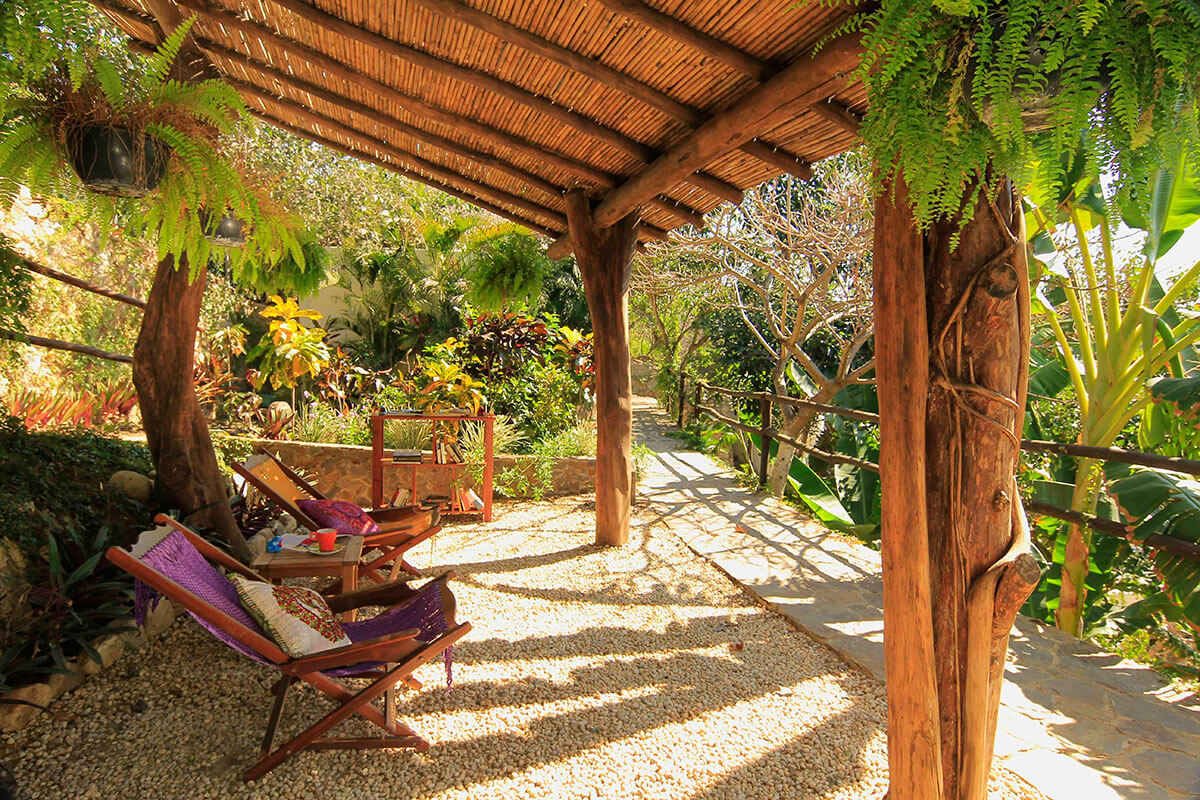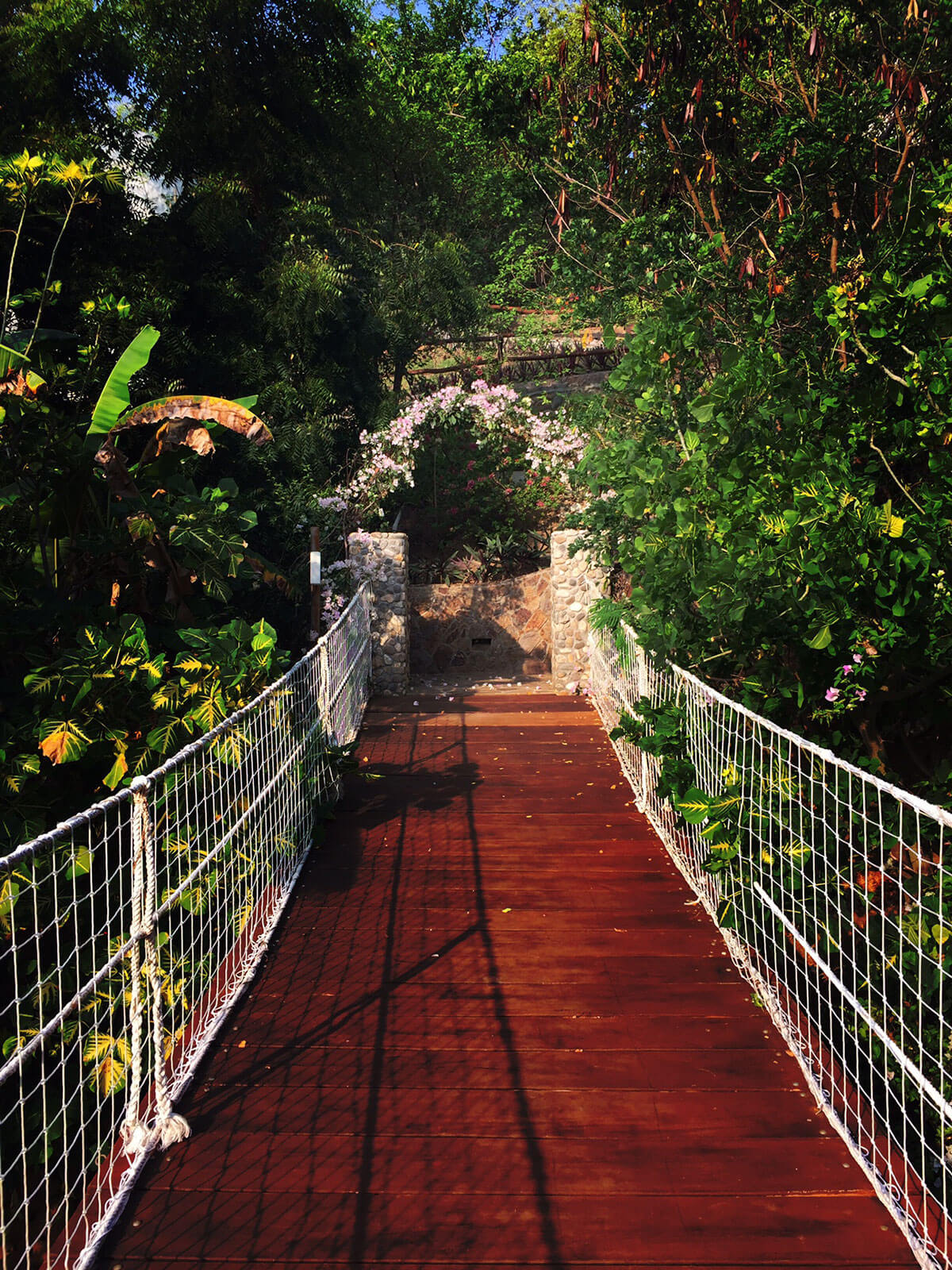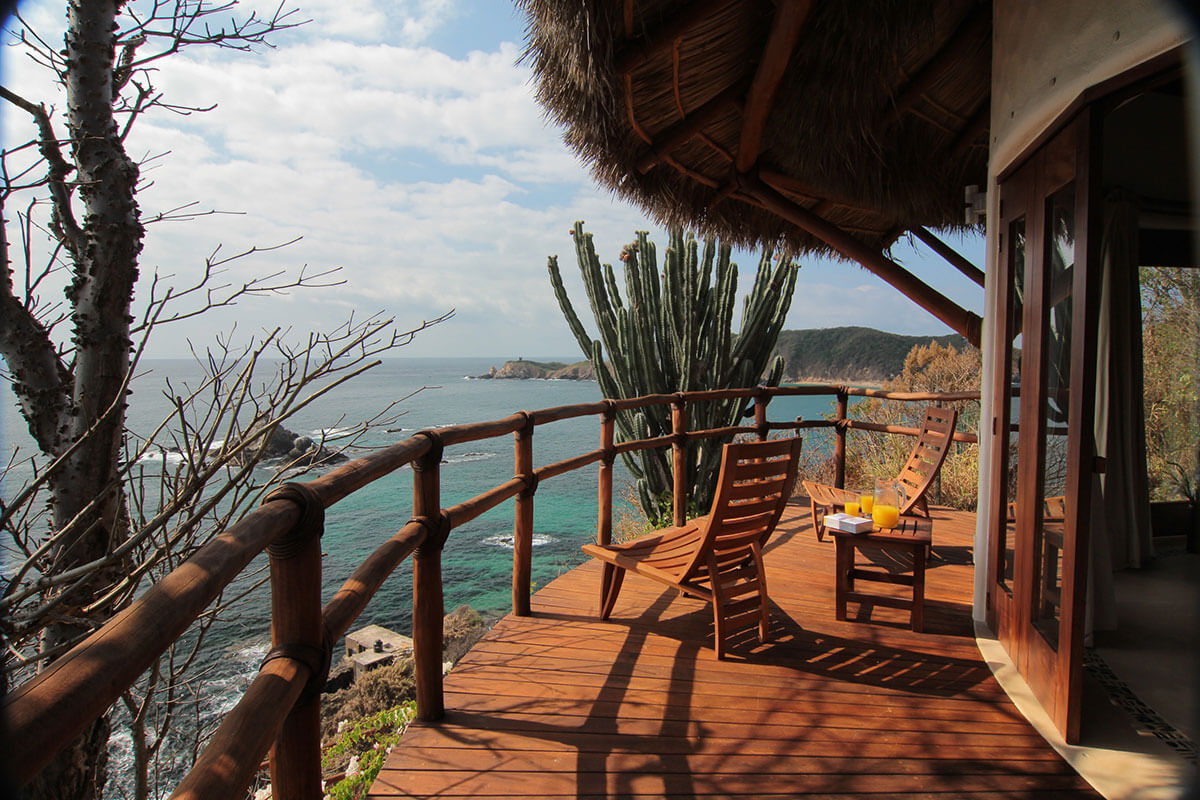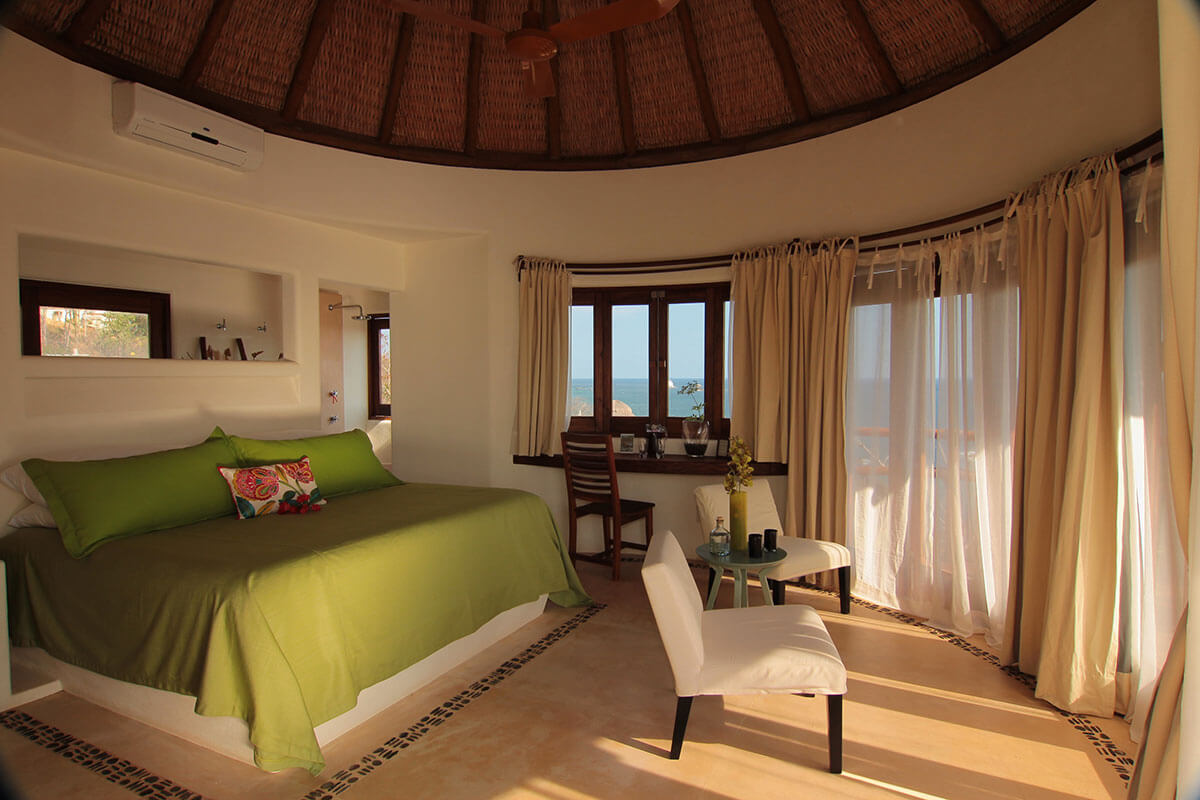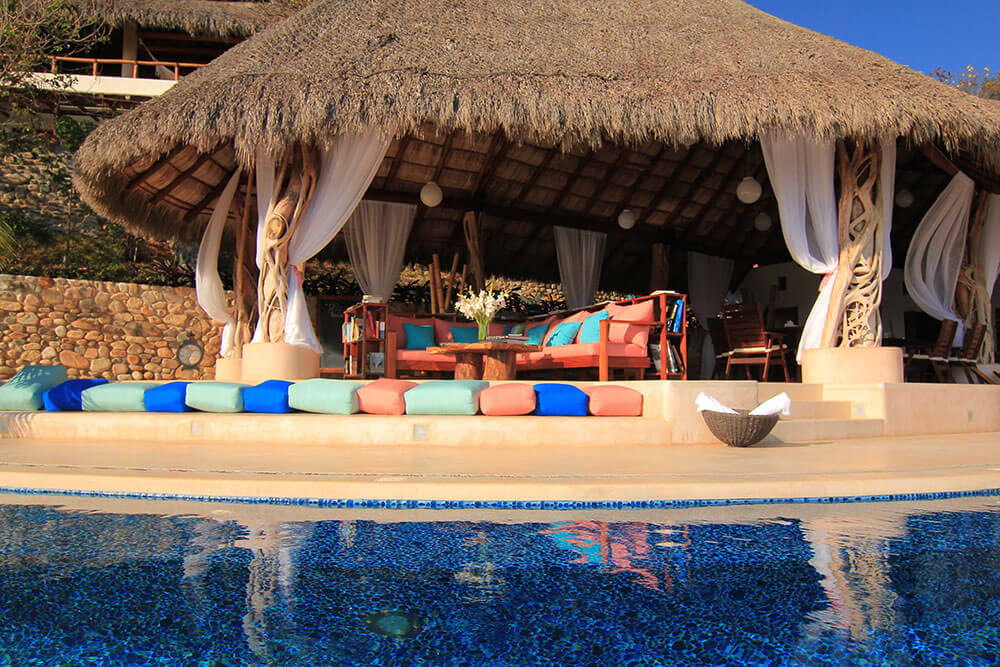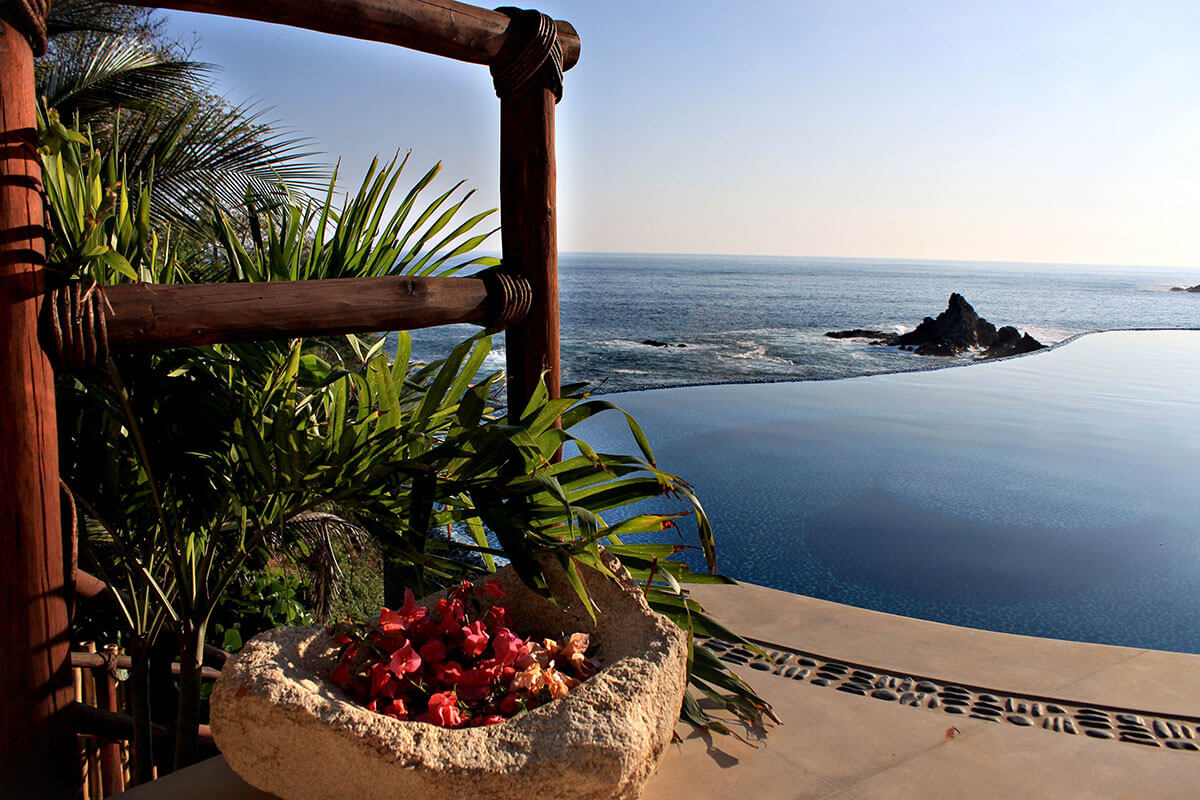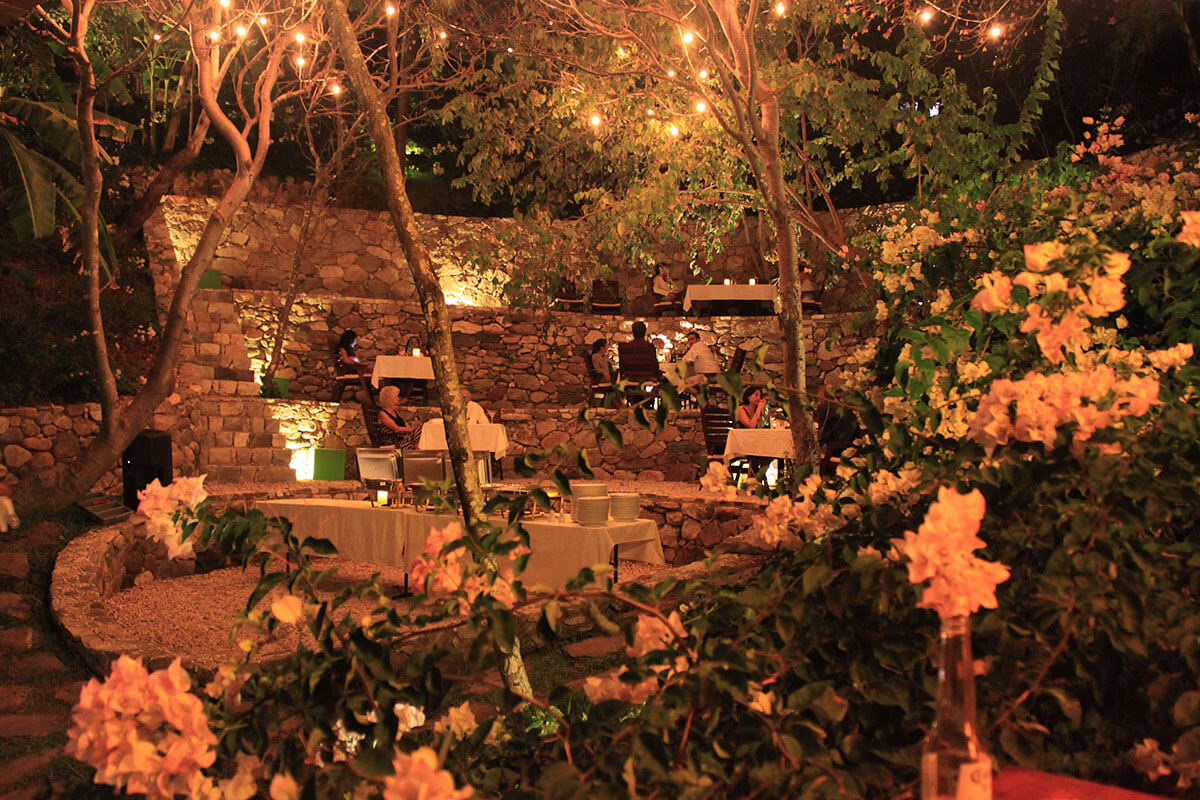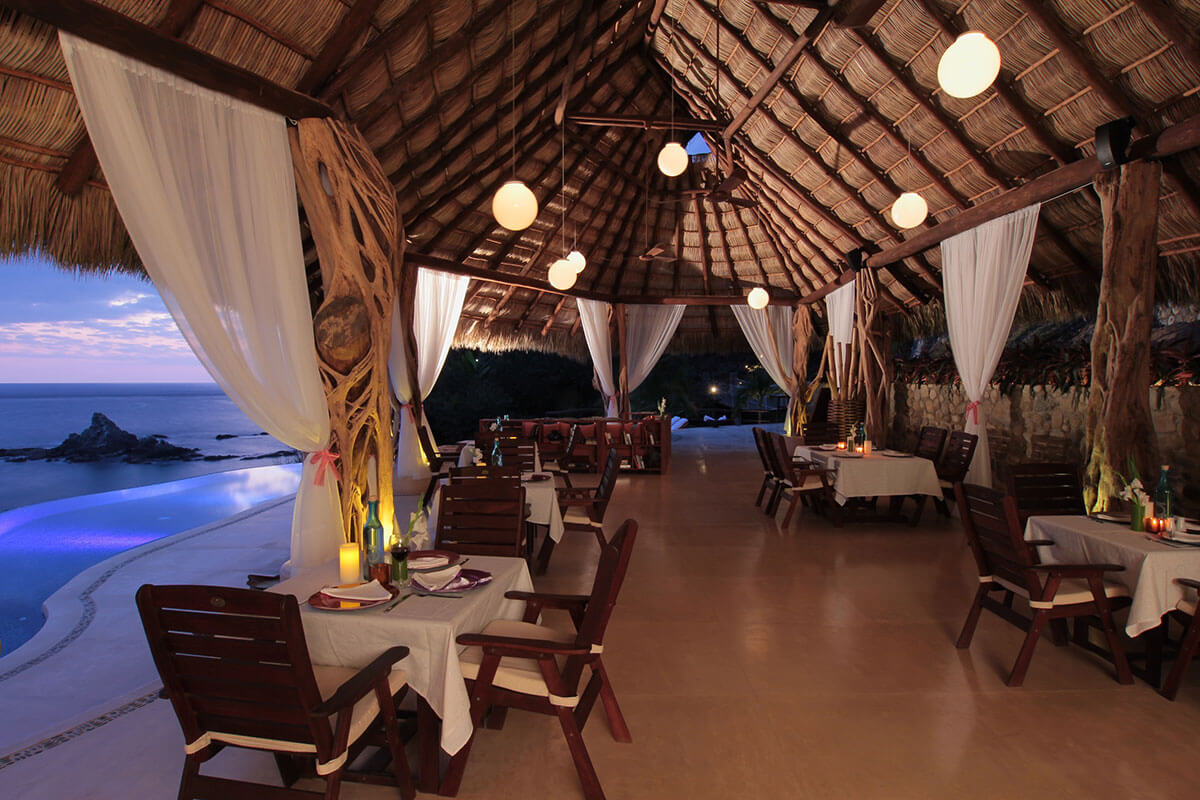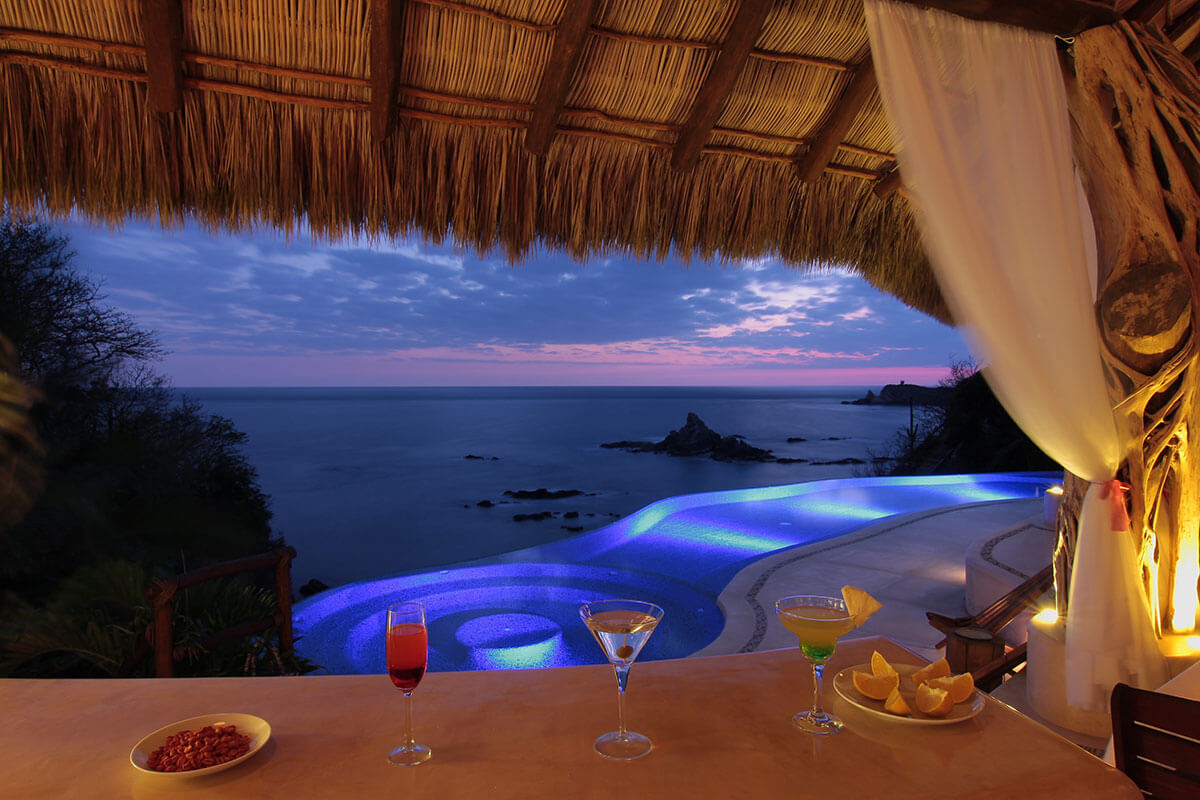 In our special cabin located at the edge of the cliff, the experience of a relaxing massage acompannied by the beautiful views and the murmur of the waves is something extraordinary.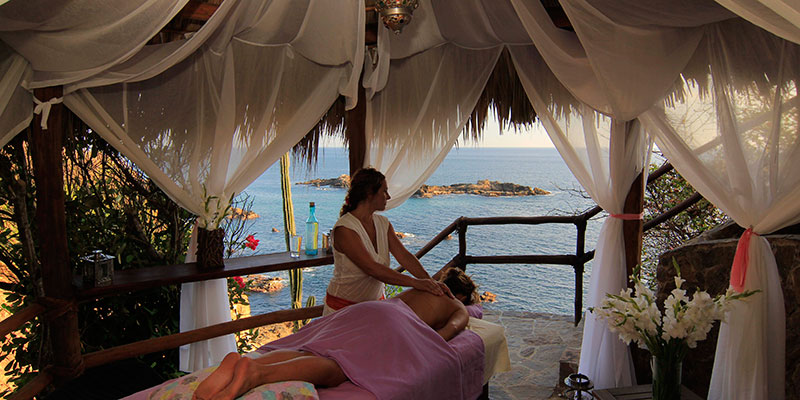 book now
Services
5 rooms
Restaurant/Bar
Organic Orchard
Infinity Pool
Movie Club
Wine & Food
The culinary fare offered here supports fair trade and is only open to guests at the hotel. Dishes are prepared with fresh ingredients from it own gardens and from local suppliers as well as offering freshly caught fish to create exquisite combinations to delight diners' taste buds.
Every day Chef Carlos Tapia prepares dishes that showcase the freshest ingredients of the day, which is why your stay at Zoa will be a feast for the palate.
And what is more, you will be able to try some delicious artisan mezcal liquor which is made especially for guests.