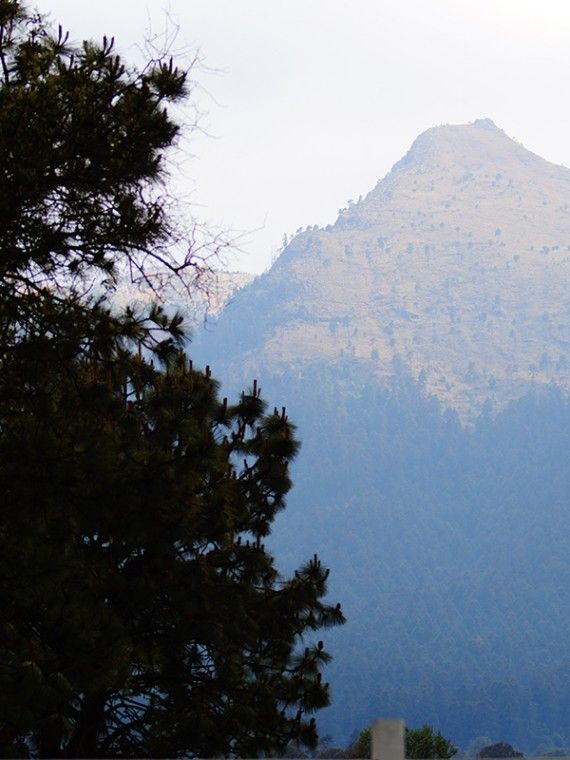 Ajusco
Ajusco, Distrito Federal
WHERE IS IT LOCATED?
"El Ajusco" is located in the mountainous area that limits the extreme southwest of Mexico City. The region corresponds to the municipality of Tlalpan.
A – 8.82 miles –  23 min from the historic center of Mexico City
A – 86 miles –  1.49 hrs from Puebla
A – 142 miles –  2.28 hrs from Querétaro
A – 334 miles –  5.41 hrs from Guadalajara
HOW TO GET THERE?
From the Mexico City International airport it's very simple to access and is under 30 minutes away.  It's easy to take a taxi as this destination is well known.
OPTION 1:
Driving you take the Picacho-Ajusco exit (same highway to TV Azteca/Six Flags).
OPTION 2:
To get to the park, you can take "Calzada de Tlalpan" avenue up to the Cuernavaca freeway. Further on you'll see the highway to Ajusco.
OPTION 3:
You can also get there from "Periférico Sur Avenue" up to "La Luz Blvd". which heads to the road to Ajusco. Once in the town of Ajusco, you take the road at the km24 deviation off the Mexico-Cuernavaca
federal highway.
These are the fastest and easiest options to get to the Ajusco National Park by car with total freedom to move through the area. The roads are in great condition.
WHAT SHOULD YOU TASTE?
Being part of larger Mexico City, the dishes that you can find in the area are typical regional foods such as tacos, quesadillas and a variety of traditional street eats.
WHAT TO DO?
The Ajusco area offers different options for every visitor. Admire the beauty and charm of the park, hike, indulge in photography or bird watching. Want to be adventurous?
The San Nicolás Totolapan Park offers mountain biking, camping, zip lines, horseback riding and fishing.
The Club Kyosho Ajusco: A professional radio control track—the only one in the area—holds many radio control car races as well as other activities like concerts and 'gotcha' (paint ball) for those seeking additional excitement.
Finally the Six Flags amusement park is available for complete, family fun.