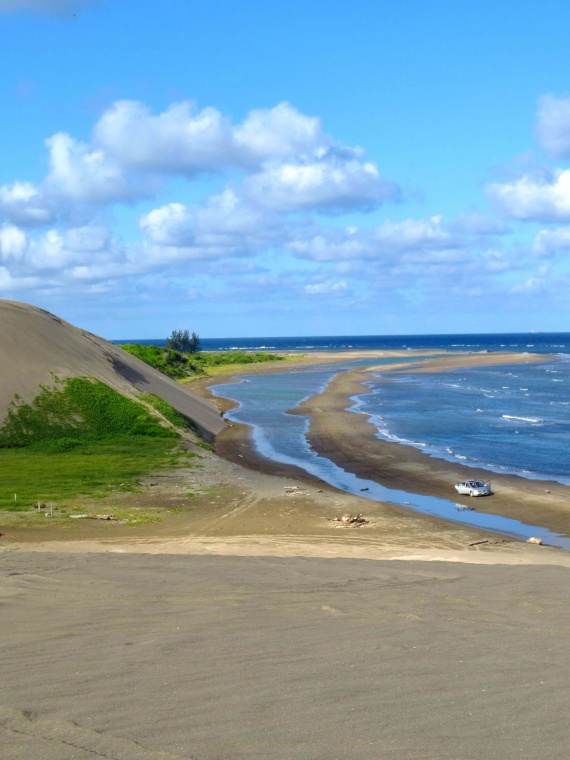 Playa Chachalacas
Playa Chachalacas, Veracruz
WHERE IS IT?
Playa Chachalacas is a small beach town located approximately 50 km (30 mi) from the Mexican port of Veracruz. This long beach with its fine sand and calm waters is popular for watersports.
1 hr 17min – 84 km (52 mi) from Xalapa
1 hr – 48 km (30 mi) from the Port of Veracruz
A 4 hrs 35 min – 380 km (236 mi) from Mexico City
HOW TO GET THERE?
By land: To get to Veracruz, you can follow the Mexico City – Puebla – Xalapa route or Mexico City – Orizaba – Veracruz route. The destination is around 405 km (252 mi) from Mexico's capital and 109 km (68 mi) from Xalapa, following Federal Highway 140. When arriving to Veracruz from Mexico City, the journey takes around 4 and a half hours by car. Chachalacas is located 8 km (5mi) from Cardel and is 55 km (34mi) north of Veracruz on Highway 108.
By Air: Veracruz's General Heriberto Jara Corona International Airport receives a number of domestic flights, including flights from Monterrey, Villahermosa, Merida, Cancun, Mexico City, Tampico, Oaxaca and Huatulco.
WHAT TO EAT?
Veracruz is known for its rich cuisine with many different options to please even the most discerning palates, flavored with only the most natural and original ingredients. The region's seafood is a great example, including pickled fish, octopus served in its own ink, white rice, shrimp empanadas, fried little fish, chilpachole seafood stew and the famous red snapper a la Veracruzana.
The coffee grown in this area has an incomparable aromatic flavor, and it is not for nothing that it is considered among the best coffees in the world, enjoying exportation to many countries.
WHAT TO BUY?
Shopping is always one of the best parts of traveling, as you get to take away with you a little of the destination you have visited. When exploring Chachalacas, Veracruz, we recommend buying the follow:
Handicrafts typical of the region, many of which are made of palm leaves, shells, vanilla pods, pottery and wool, among other materials; you can also find carved wooden figures, blown glass, musical instruments and tortoiseshell artefacts.
One of the most sophisticated products that can be purchased in Veracruz are cigars. The state of Veracruz is the largest tobacco producer in Mexico, having positioned itself in European countries such as the Netherlands, Germany and Belgium due to its high quality.
WHAT TO DO?
The biggest attraction in Chachalacas is the natural beauty that surrounds. Being in close contact with nature and visiting Chachalacas' beautiful locales are without a doubt some of the best experiences.
The Quebraditas (near Villa Rica) is a stunning canyon formed by two impressive cliff faces that attracts tourists to marvel at the color of the sea with its shimmering kaleidoscope of hues that alternate from turquoise to emerald and all the shades in between.
Another highlight worth mentioning in Chachalacas is the River Actopan which offers great opportunities for fun boat tours. To the north, you can enjoy hours exploring the coastal sand dunes called Las Dunas Sabanal, which look like a huge desert by the sea. This is a great location for ATV tours, parasailing and other ecotourism pastimes.
Another must-see attraction in this area is Zempoala (Place of Twenty Waters), a pre-Hispanic city located on the Gulf of Mexico coast. This city was once the capital of the great Totonac empire dating back to 1200 C.E. owing most of its importance and development to the many rivers that surround it.
Finally, another attraction in the Chachalacas area is Playa los Muñecos, which is a beautiful beach that is distinguished by an enormous rock that rises boldly from the sea in the shape of a person sitting and looking out to the horizon. It is an ideal spot for spending the afternoon and enjoying its warm, crystal clear waters.