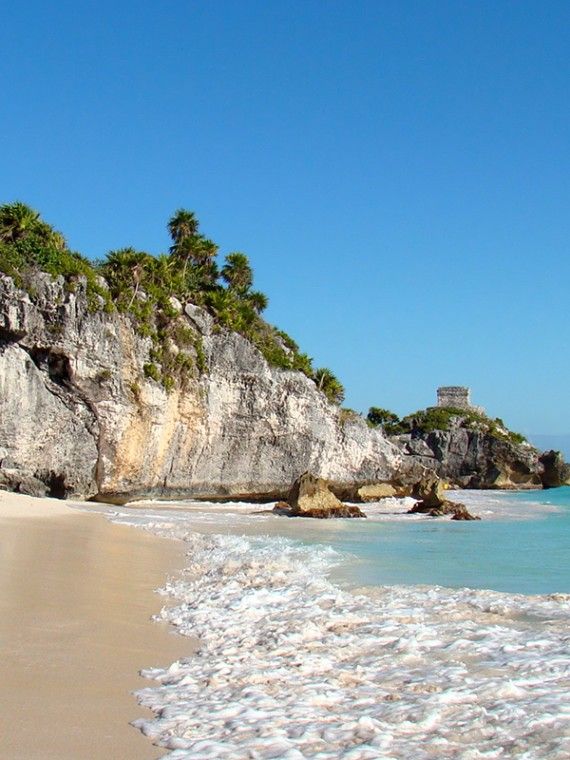 Tulum
Tulum, Quintana Roo
WHERE IS IT LOCATED?
Tulum is a city of the Quintana Roo, located at the south area of the call Riviera Maya, one of the most recognized destinations internationally. The town is just nesxt to the mayan city of Tulum, from where the town receive its name.
At – 81 miles – 1 hr. 40 minutes from Cancún
At – 40 miles – 48 minutes from Playa Carmen
At – 155 miles – 2 hrs 55 minutes from Chetumal
HOW TO GET THERE?
To access Tulum you should follow the highway 307 which comunicates at the north with Cancún and at the south with Chetumal, capital of the state. There is a secundary highway that connects the arheological zone of Cobá, as well as Chemax and Valladolid, towns of the state of Yucatán.  To the south and by the coast there is a road that goes along Punta Allen entrance of the Ascención Bay of the Sian Kaán biosphere reserve.
WHAT SHOULD YOU TASTE?
The gastronomy of Tulum consists in traditional dishes with fresh products of the sea, with prehispanic recipes, in general the cuisine of the Riviera Maya has a great influence of the maya and yucatan flavors. One of teh main attractions of the persons who visit the Mexican caribbean.
It is very common to find stews with wild boar, venison and turkey. One of the most frequent ways that the meat is prepare in the Riviera Maya is in pibil (the meat is prepared with chilis and wrap in banana leaves to be slowly cooked underground. The Tikinxic is the best preparation for fish and seafood, it is marinated with chili and grilled.
WHAT TO DO?
Tulum is one of the most visited mayan cities in our country; it is a city of many charm due to its construction just in front of the ocean, in a hill where you can apppreciate the turquoise color of the sea.
Without a doubt you have to visit the archeological zone, there are also many natural wells in the area.
Kitesurf: Tulum has become in the last couple of years in one of the principal destinations for this sport. In the beach very clse to the archeologican zone, you will findplace to rent the equipment and instructors for all levels and ages.
Fishing: Some of the most envied species are the mahi mahi, sword fish and barracuda, although it is also possible to fish tuna and sawfish. There are many fisherman's and centers that offered this service.
WHAT SHOULD YOU BUY?
The city of Tulum is distinguish from other regions, as it doens't have big malls, what is comercialized in Tulum are mainly artcrafts, like beach graps, hamacks, hats, silver jewelry or ambar and wood creations. The places where you can buy them are on the main street.