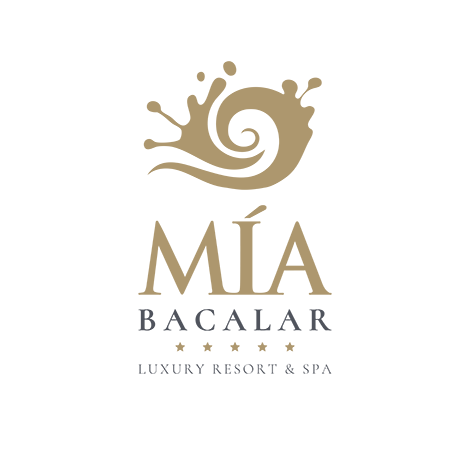 Mía Bacalar Luxury Resort & Spa
Luxury and nature merge harmoniously to enjoy an unparalleled relaxation experience. Spaces designed with inspiration in the shapes and wisdom of nature, with a subtle aesthetic in the most stunning scenery of Bacalar, Quintana Roo.
Mía Bacalar has merged the best of Mexican culture, gastronomy and warmth, in an environment surrounded by extraordinary natural wonders. Time is the essence, but always governed by the magnificence and mysticism surrounding the 7-color lagoon. Moon, tides, sun, breeze and magic; MIA Bacalar coexists in synchrony with nature, adapting life to its rhythmic pace, its vibe and surrounding.

CONSIDER THIS...
Mía Bacalar is located at the foot of the "Magic Lagoon of 7 colors", where you can enjoy an incredible experience in the amazing transparent kayaks, as well as a relaxing adventure on one of the paddle boards the hotel makes available for its guests. Also, Bacalar, a magical town where you can experience local culture and friendliness, is 8 minutes away from the property.
YOU´LL SPECIALLY LOVE...
Enjoying your meals in the restaurant with a spectacular view of the lagoon, as well as the suites with expansive and comfortable terraces surrounded by nature, where you can live the experience of a private dinner or breakfast.
YOU MAY WANT TO KNOW...
The Hunab Ku signature restaurant features the concept "from farm to table." All the ingredients present in the dishes come from the area, thus promoting local and organic agriculture in the community. Under the direction of Chef Pedro Sánchez, you can delight in an unmatched culinary experience.

WHAT´S FABULOUS HERE...
The Ixchel Spa, the largest and most opulent on the Mayan coast. The relaxation of body, mind and spirit is achieved through an outstanding experience in this space honoring the respectful relationship between the Mayan culture and nature.
WHO WOULD IT APPEAL TO...
It is perfect for families, weddings, corporate retreats, for incentive groups, and private honeymoon and anniversary celebrations, or just to get together with friends and enjoy this magical place.
---
Rates
Each of the rooms has an EcoChic design and are harmoniously included in nature. Thanks to their shape and orientation, they sustain a cool pleasant microclimate. Their luxury finishes provide what is required for a one-of-a-kind stay.
Rates for this hotel are quoted in USD based on hotel inclusions and are subject to change without notice.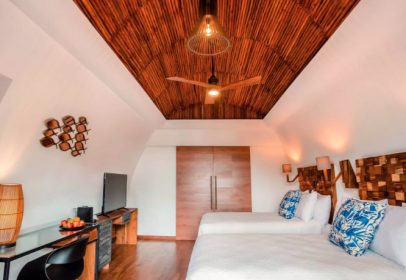 Saasil Suite
Room with an organic and curvilinear shape, which moves from the floor to the ceiling, enveloping it in a relaxing atmosphere thanks to its natural elements embodied in the interior.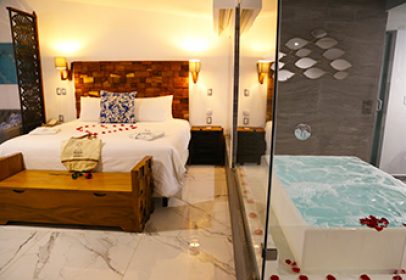 Grand Jeex Suite
One-story room, with a built area of 56 M2, with a design inspired by the shape of a snail, has direct access to the hotel's garden connected to a 15 M2 terrace.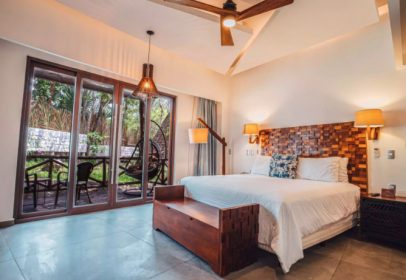 Ixchel Suite
Offering private spaces with a private rooftop and independent pool, we present our Ixchel Suite, inspired by the great Mayan monarchs, with modernity and luxury in the pure Mexican style.
Terms and Conditions
POLÍTICAS DE DEPOSITO:
Para confirmar una reservación se requiere del prepago del 50% del total de la estancia al hacer la reservación. El 50% restante 3 días hábiles antes de su llegada, si su pago se realiza con American Express el saldo debe ser liquidado 7 días hábiles antes de la fecha de llegada.
Si su reserva es realizada 7 días previo a su fecha de llegada, se requiere del prepago del 100% de la estancia.Para reservas con llegada entre el 20 de Diciembre al 6 de Enero se requiere el 100% del total de la estancia.
POLÍTICAS DE CANCELACIÓN:
Para las fechas de temporada baja y media se tiene hasta 48 horas antes de la llegada del cliente para cancelar sin penalidad, si se cancela la reservación en un periodo menor a éste periodo se aplicará la penalidad de una noche del total de la estancia incluyendo los impuestos.
Para las fechas de temporada alta, se tiene hasta 168 horas (siete días) antes de la llegada del cliente para cancelar sin penalidad, si se cancela fuera de éste periodo se aplicará la penalidad de una noche del total de la estancia incluyendo impuestos.
POLÍTICAS DE MENORES:
2 niños menores de 11 años gratis en la habitación con los padres.
POLÍTICA DE MASCOTAS:
Se admite una mascota de hasta 25 kg. en la habitación, siempre previa reserva y consulta de disponibilidad. Tarifa por mascota $80USD por estancia
Includes
Servicio de cortesía nocturna, uso de kayak y paddle board.
Notes
16% de IVA y 3% ISH no incluidos en la tarifa.
Transportation
El hotel puede ofrecer el servicio de transportación desde el aeropuerto de Chetumal con previa solicitud y costo extra. El trayecto es de 40 minutos aproximadamente.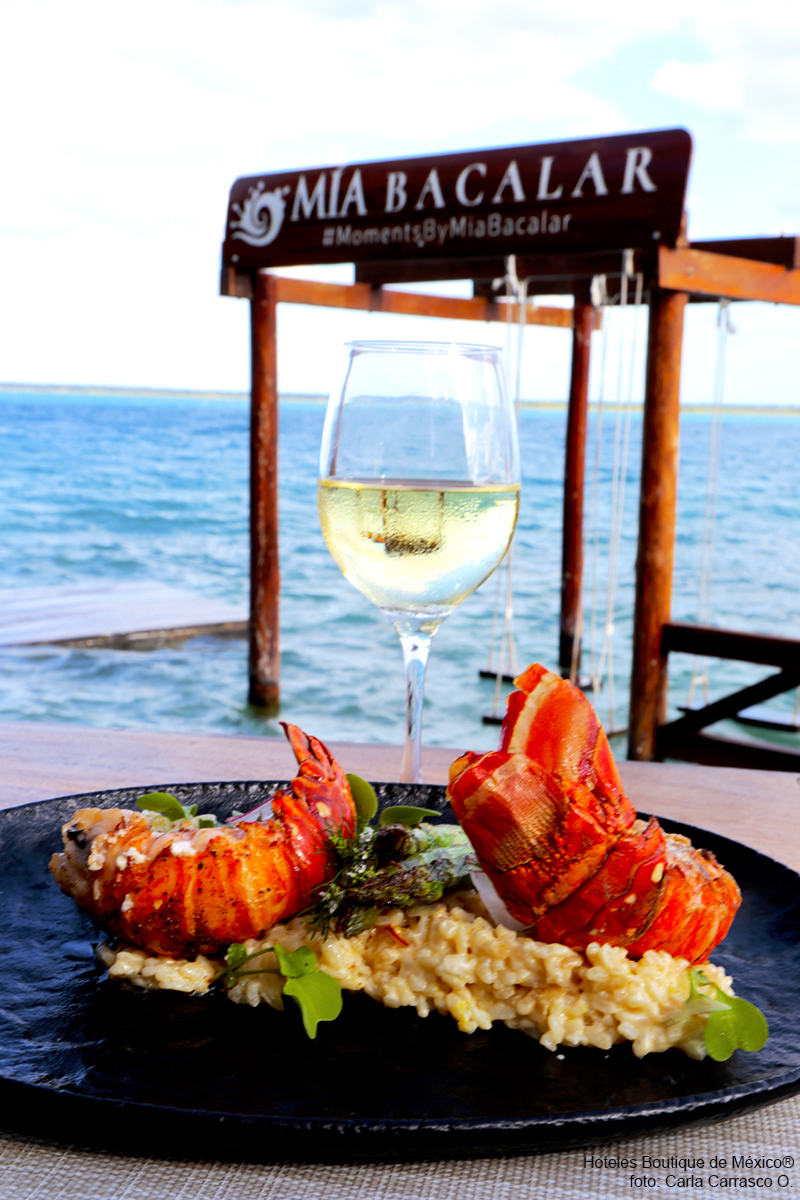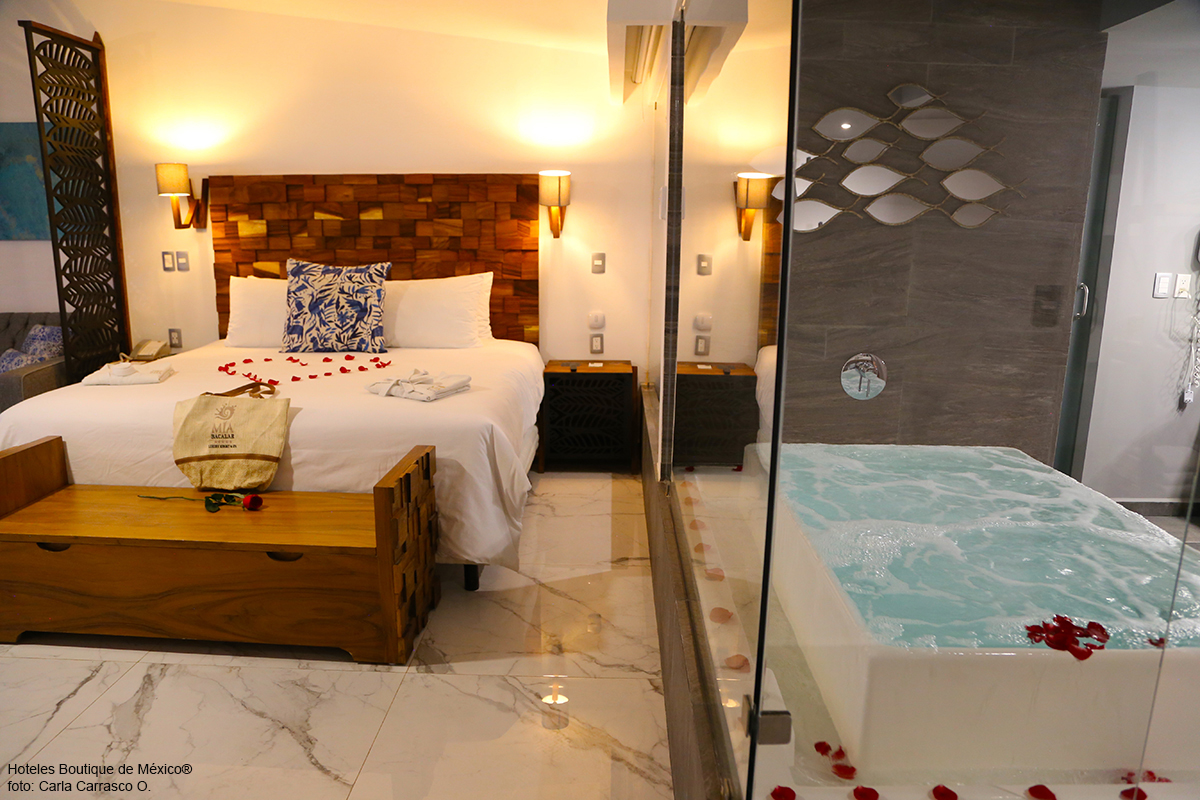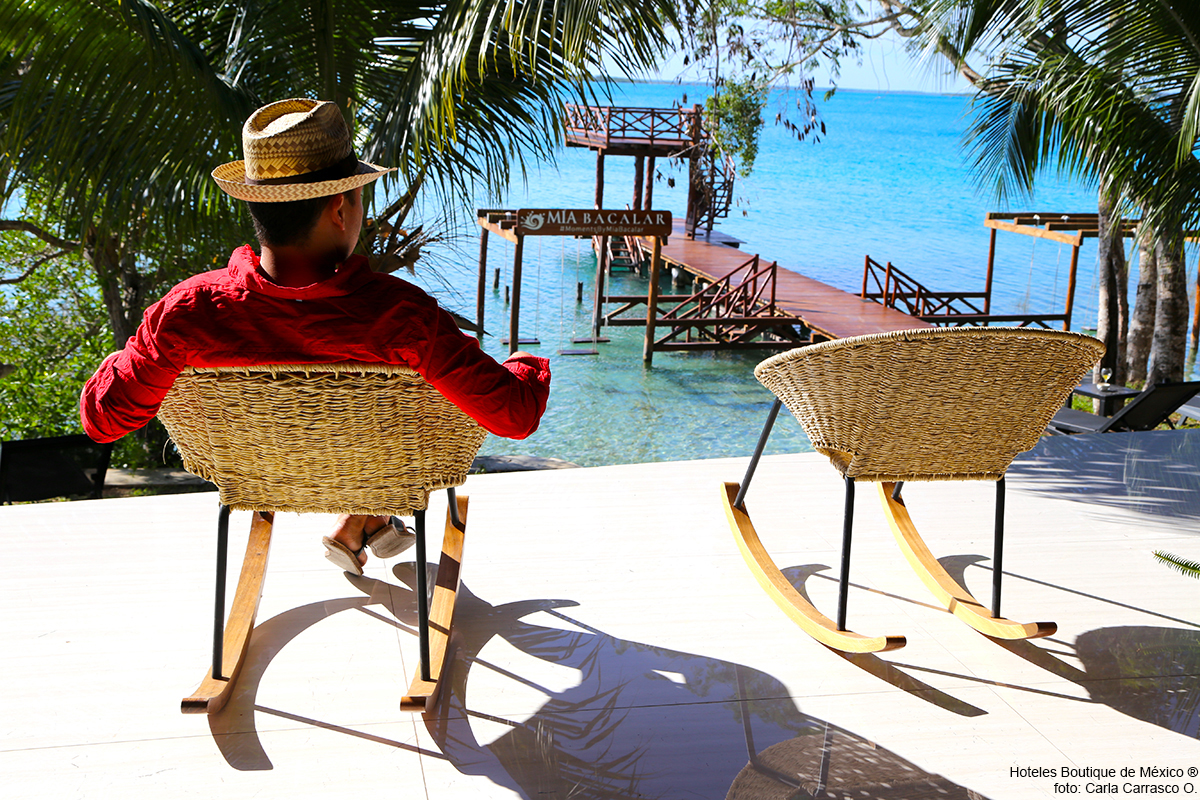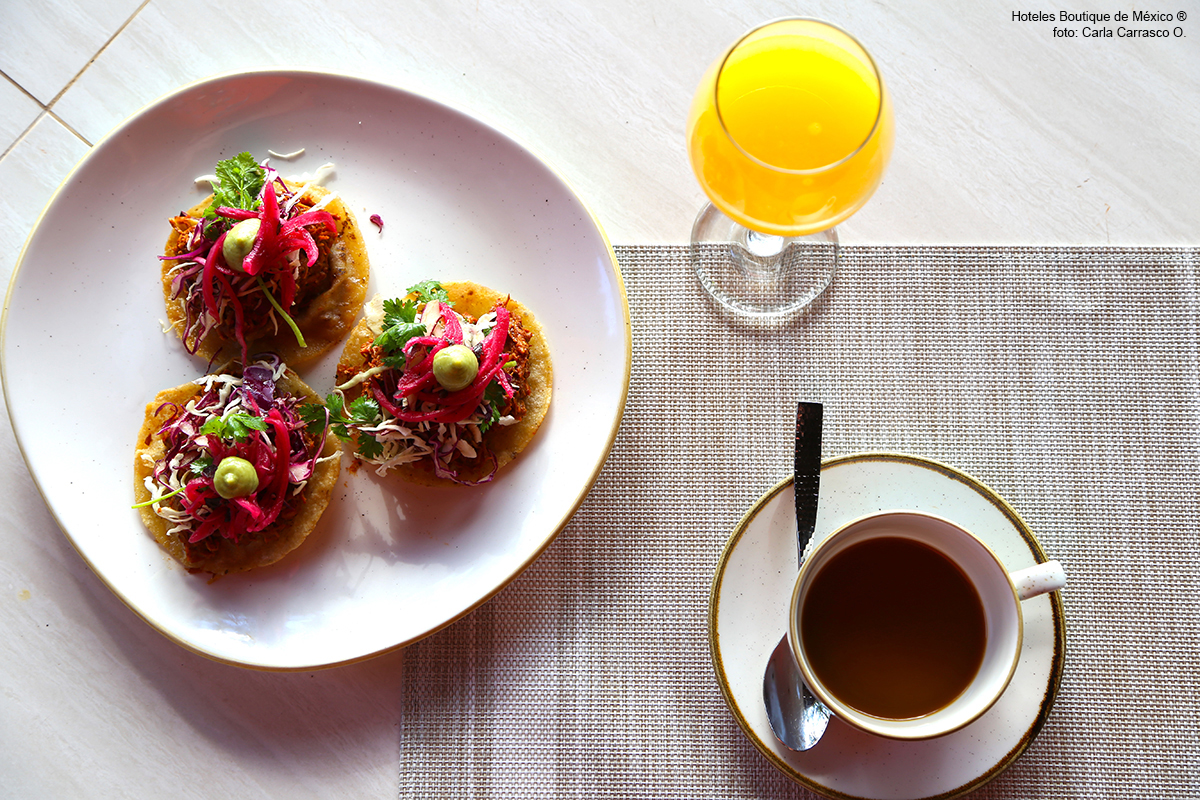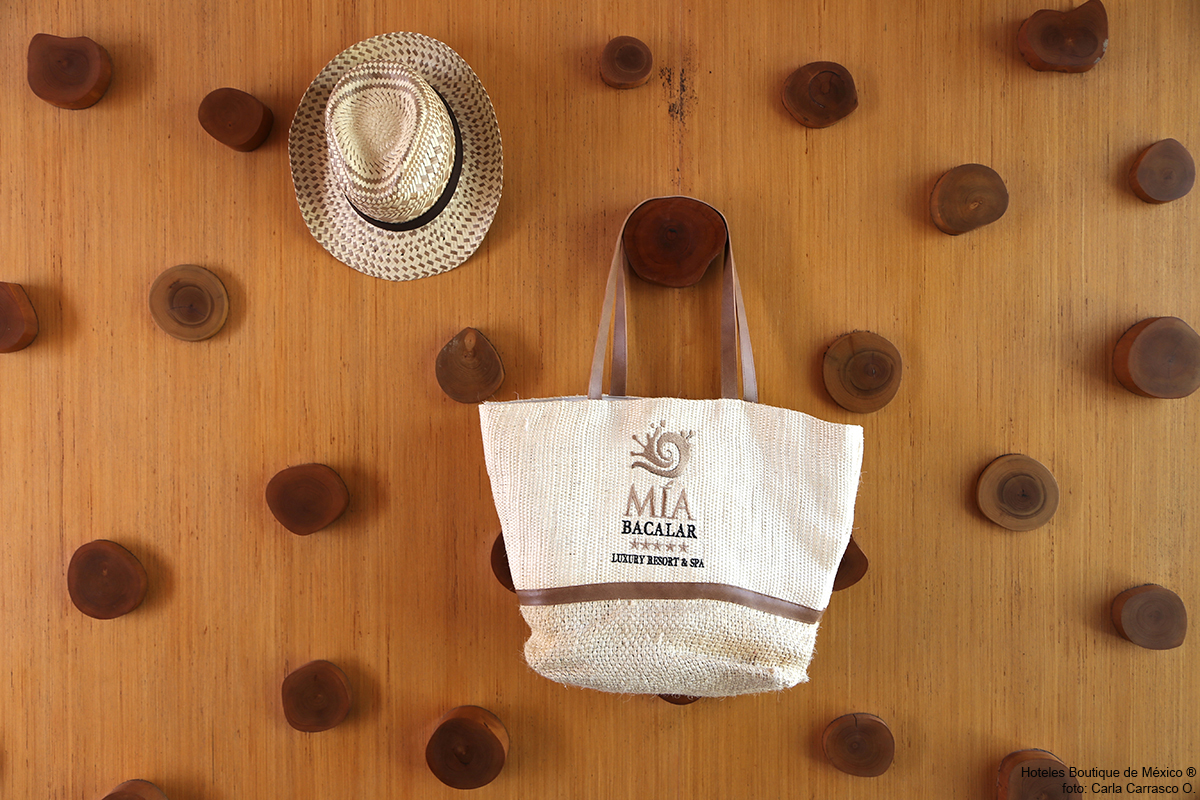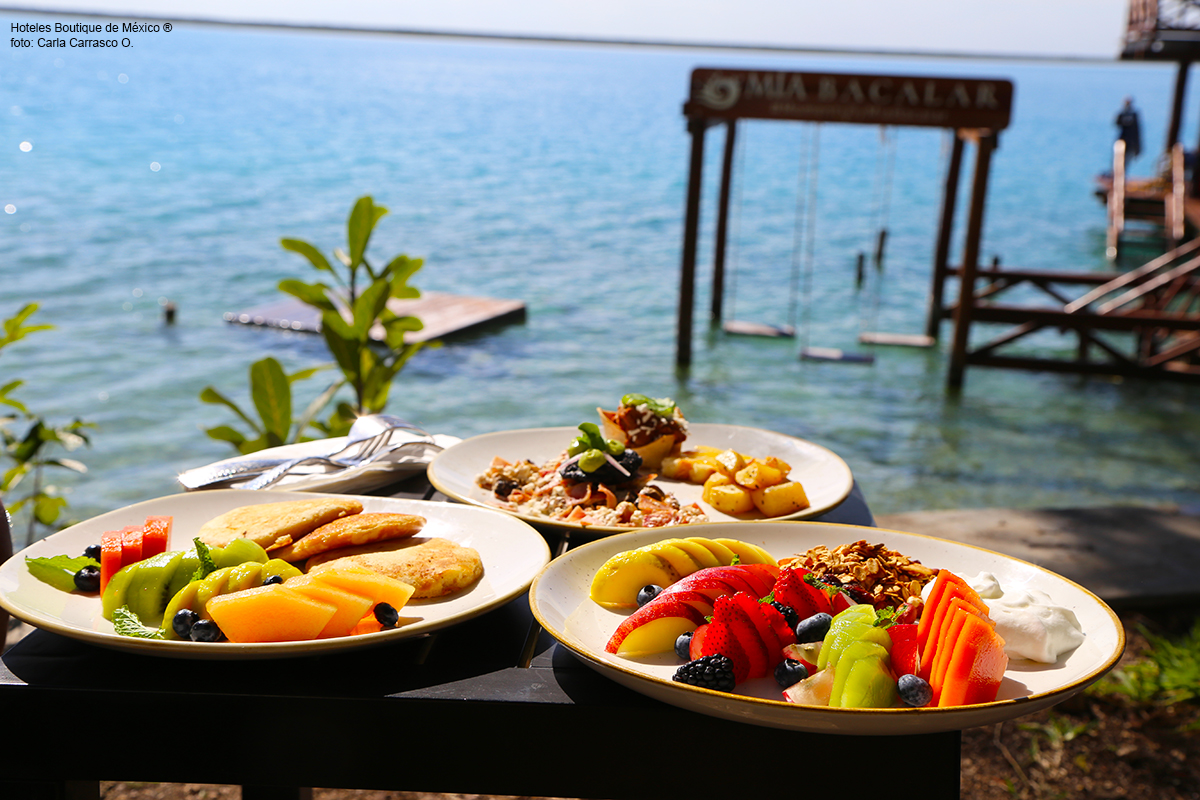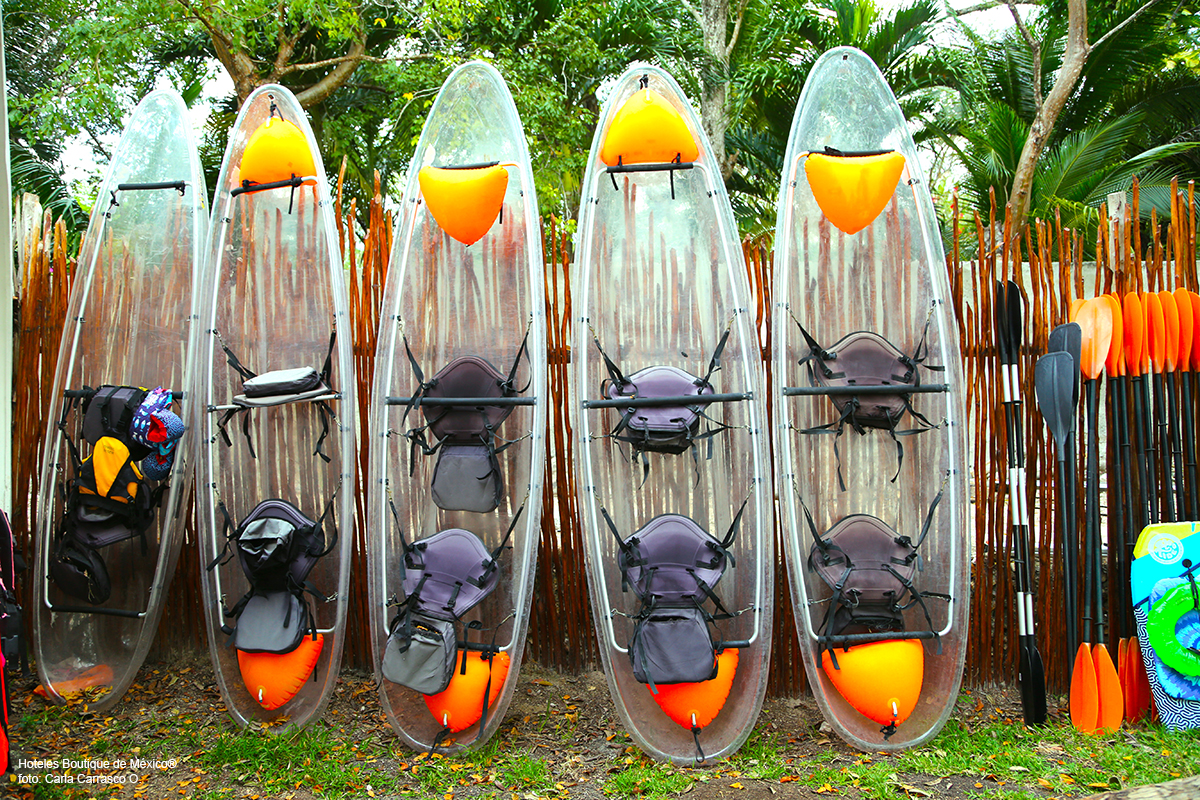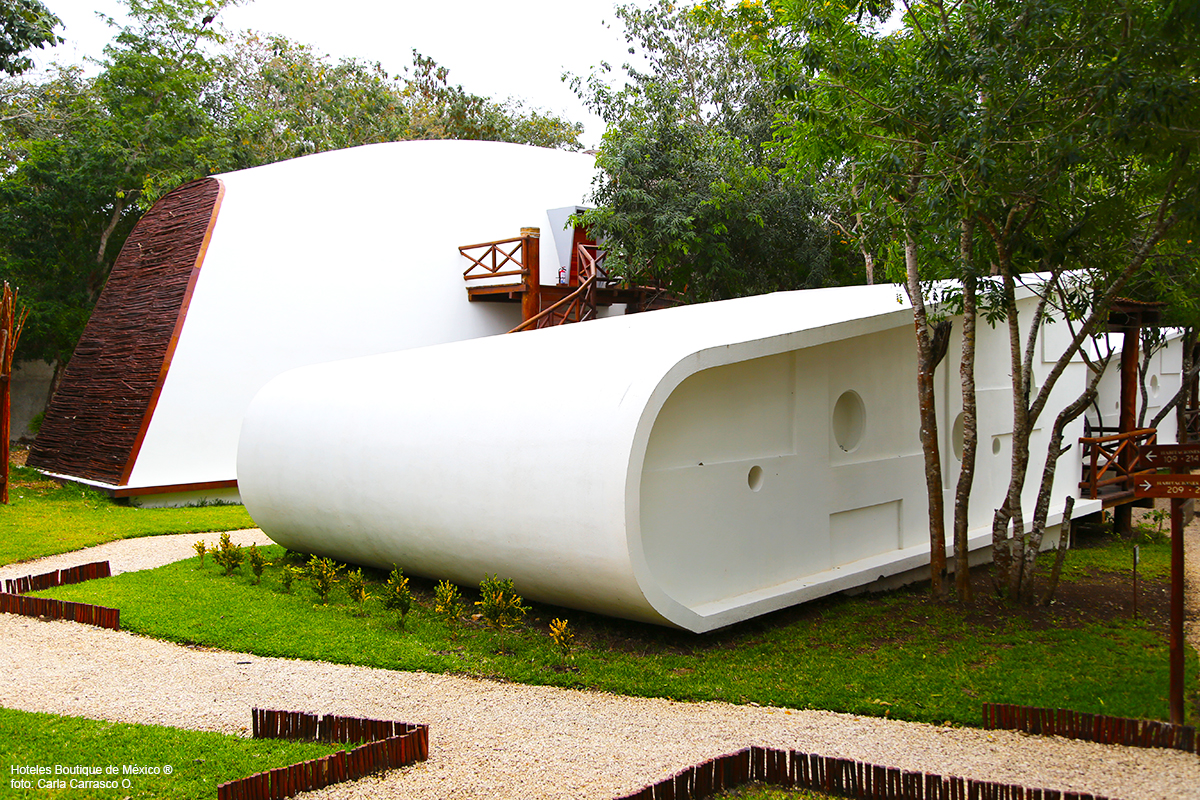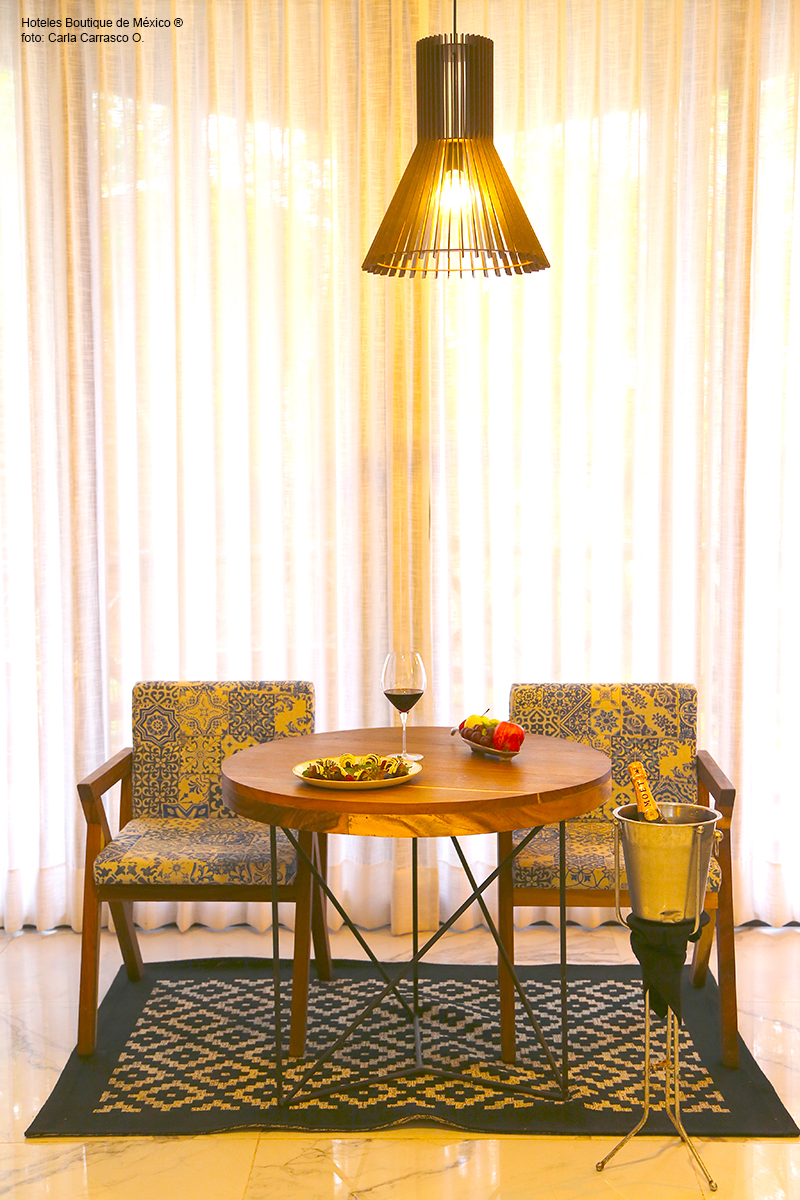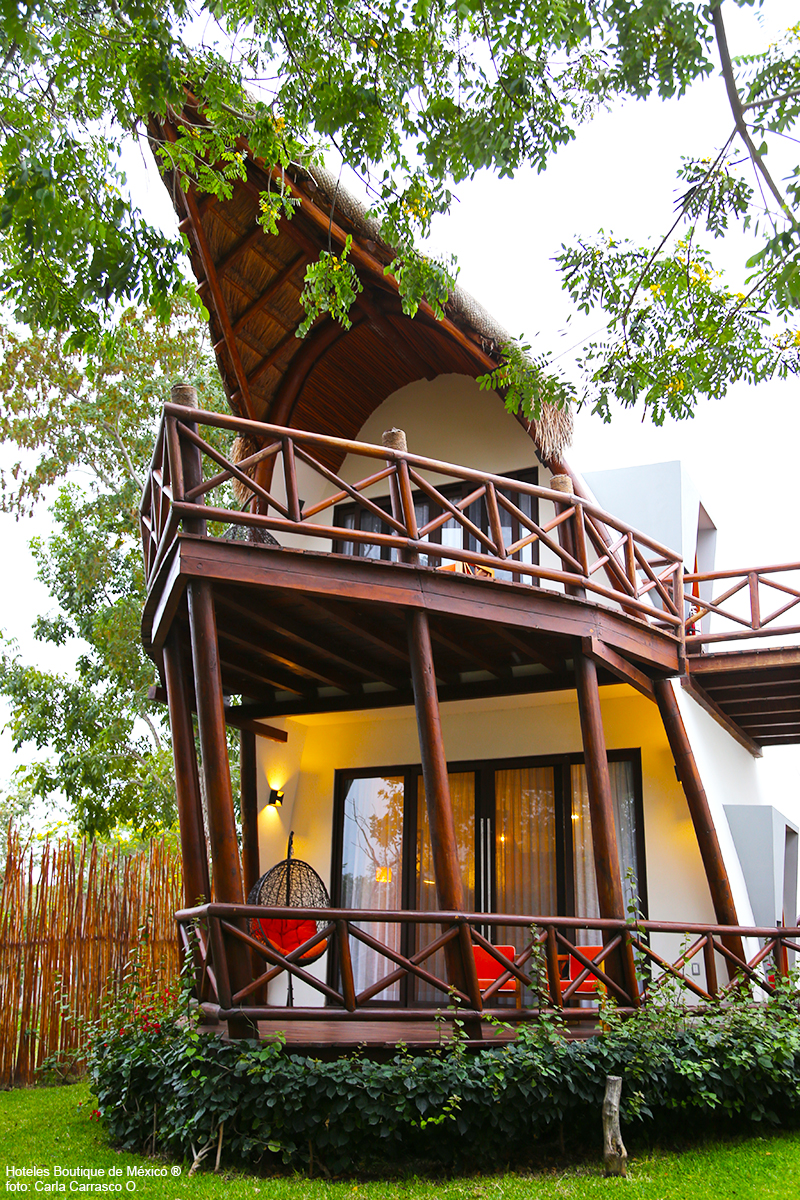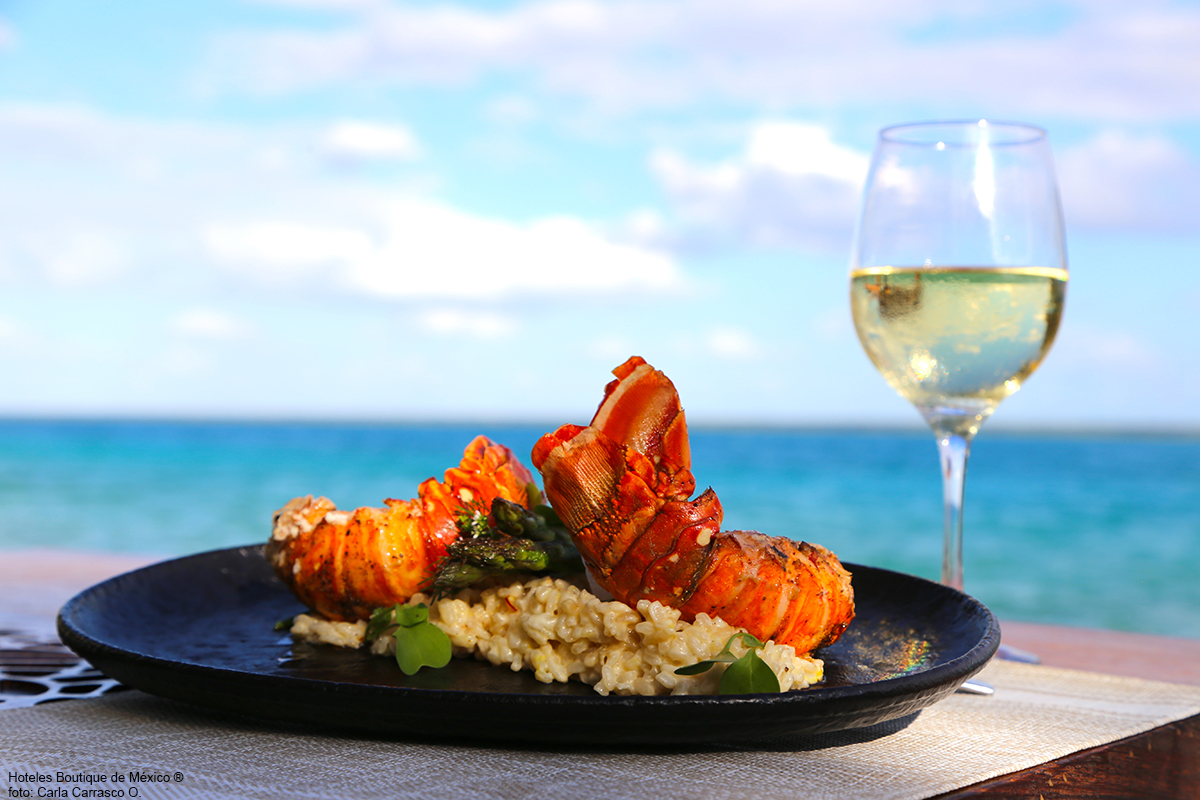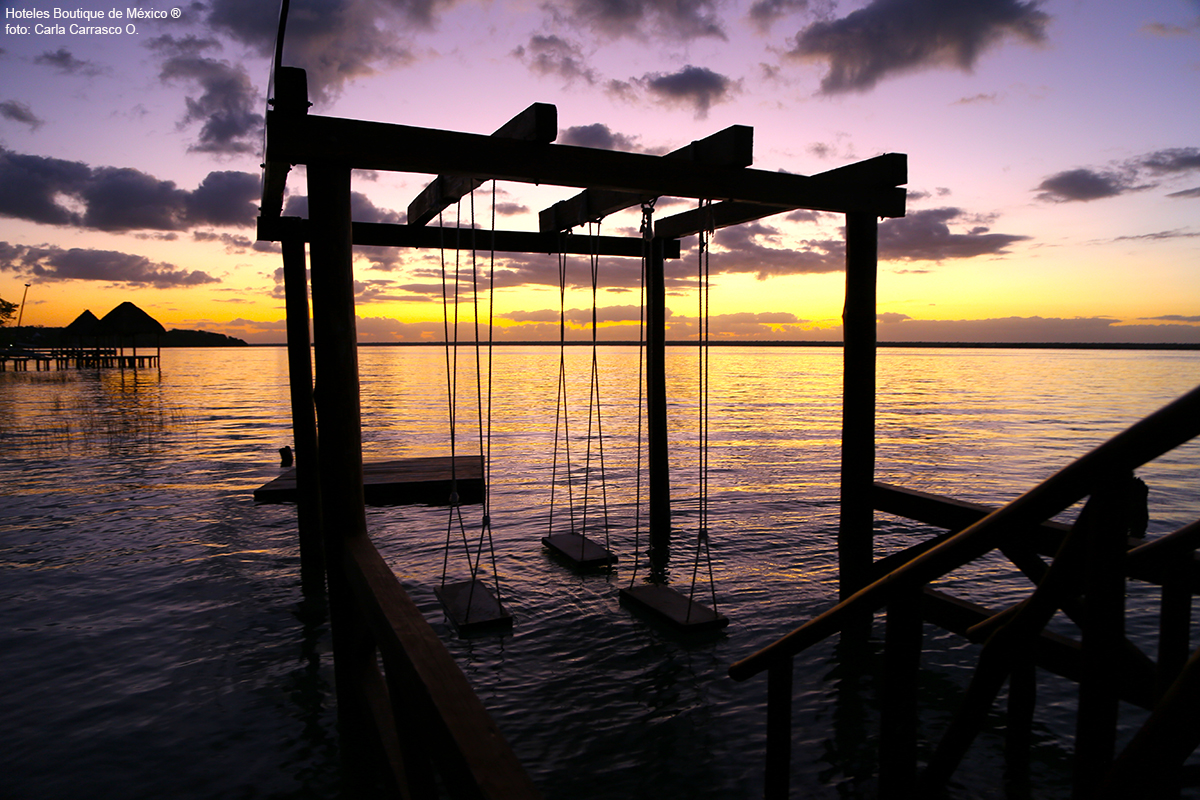 MASAJES
Espalda, Cuello y Hombros
---
Masaje bajo las estrellas
---
FACIALES
Holístico Piedras Preciosas
---
CORPORAL
Exofiliante corporal de chocolate
---
Exofiliante corportal de Lavanda
---
Envoltura desensibilizante Afetr Sun
---
Ritual de envoltura cacao
---
Envoltura Nutritiva y Regenerativa
---
TEMAZCAL
book now
Services
23 Suites
Lobby Bar Pehaltun
Pool Bar
Ixchel SPA
Signature Restaurant "Hunab-Ku"
Private Gym
Temazcal
Kayak
Paddle board
Airport round transportation
Wine & Food
At Hunab Ku Restaurant you can choose from a variety of delicacies. The talented Chef Pedro Sanchez will delight your palate with Mexican flavors and avant-garde touches while taking you on an incredible gastronomic voyage around Mexico.
Pool Bar offers a remarkable selection of cocktails and craft beers in the utmost comfort. Here, guests may unwind in plush lounge chairs set up in scenic areas with views of the lagoon of seven colors while also adding a snack from the carefully curated menu.
Lobby Bar Pehaltun is a totally open space and harmoniously incorporates nature in perfect balance. A wide variety of sports are broadcasted on flat screens. It is also possible to unwind while sipping on a cocktail and taking in a portion of the 7-color lagoon.
Room Service is available to deliver the most exquisite flavors of the menu to the comfort of your suite, creating an intimate moment in complete privacy.
Receive information about this hotel