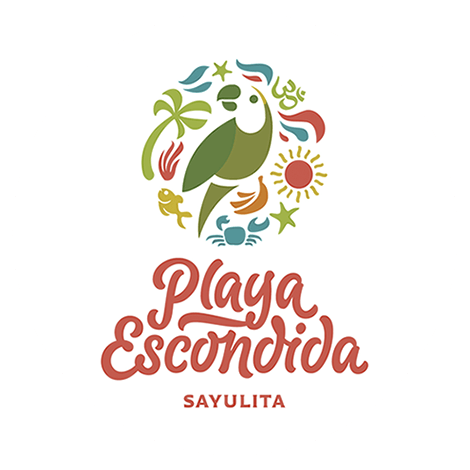 True to its name, Playa Escondida ("hidden beach" in Spanish) is tucked far away from the madding world, nestled in the lush Nayarit jungle facing a beach cove protected from predatory vendors by rocky outcroppings on each end.
This is beachfront hippie-chic at its finest: palapas and canopied beds, sensual organic architecture and scads of luscious lounge-worthy spots. Add to that al fresco yoga and massage, jungle explorations followed by a gourmet repast and glorious waves for hanging ten and you have a recipe for eco-perfection. Rooms are wide open and offer a combination of beach views, jungle views and even canyon views from five palapa-topped teak bungalows situated a quarter-mile from the main hotel. Service is personalized and unobtrusive—it's a place where everybody knows your name, if only to make sure you're having the best time possible and you have everything you need to zen out. We suggest packing light, namely a carry-on with a selection of teeny bikinis, one perfect pair of sandals.

WHY WE LOVE IT
We love the seclusion: you'll feel as if you're on your very own island, thoughtfully fixed up with your comfort in mind. We love that you go to sleep and wake up to the sound of the waves, that the night sky is so clear you can reach up and touch the stars. We love the cliff-top massages and the quiet little golf carts that zoom from the canyon rooms down to the main resort.

CONSIDER THIS…
This is a jungle retreat, which means there are critters around including curious tejones (Mexican raccoons) and chattering birds. Not all the rooms have air-conditioned (they're very conscious of their carbon footprint), but do enjoy ocean breezes helped along by ceiling fans, as well as mosquito netting for the beds. The town of Sayulita is only 20 minutes away, where you can enjoy fresh fish tacos and dollar Pacífico beers. After your jungle getaway you might want to go to the nearby seaside city of Puerto Vallarta.
YOU MAY WANT TO KNOW
There is a free broadband WiFi area in the restaurant, the Terraza, the Beach Bar, Bird Canyon and most of the beachfront rooms.
WHAT OTHERS HAVE SAID (LINKS TO RELATED ARTICLES)
Playa Escondida in Sayulita, a Hidden Paradise
Recommend March, 2013 Playa Escondida pág. 40-41
---
Rates
Each room is specially designed and has details that make it unique and different from each other. All in a unique style.
SPA PLAYA ESCONDIDA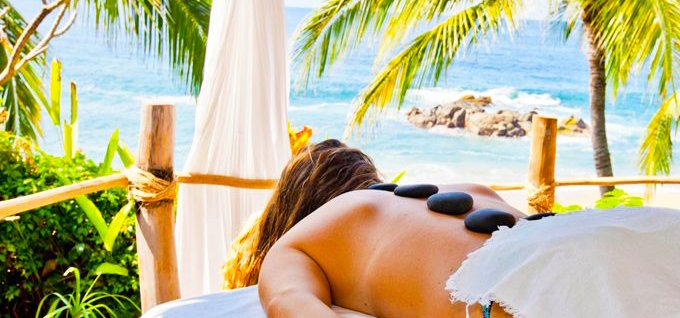 book now
Services
32 accommodations
Swimming pool
Jacuzzi
Spa ($)
Yoga
Parking
Tours ($)
Horseback riding ($)
Bicycles
Wine & Food
With all that ocean air, it's a good thing this hotel is gourmet all the way: shrimp omelets, delectable chiles en nogada, mega thin beef carpaccio, perfectly prepared frijoles served in a cup made of crunchy plantains… Everything is health conscious and oh-so-tempting. Chef Omar changes the menu daily and everything is prepared with fresh local ingredients. The wine selection takes your palate around the world, including Mexico with a fine representation of Sonoran wines. Eat on the beach, the terrace or poolside.
Receive information about this hotel
163 críticas sobre Playa Escondida en Sayulita