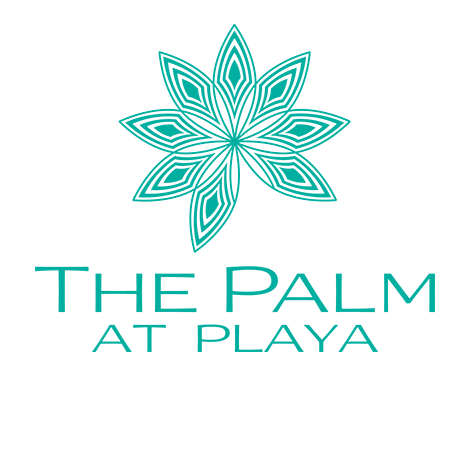 The Palm at Playa is a contemporary style boutique hotel, with a privileged location in the heart of Playa del Carmen, just a few steps from Fifth Avenue and the central plaza, which allows visitors to explore the attractions of this beautiful destination.
With a "lifestyle-beach" design exclusively for adults, it is a place full of attitude, positive energy and style. Its 55 rooms, including Lofts and Suites, are spacious, modern and elegant, with the level of service featured by the best international resorts.
It features 2 restaurants: Love and Sabor a Mar, rooftop bar, pool and jacuzzi with ocean view, spa, gym, and business center.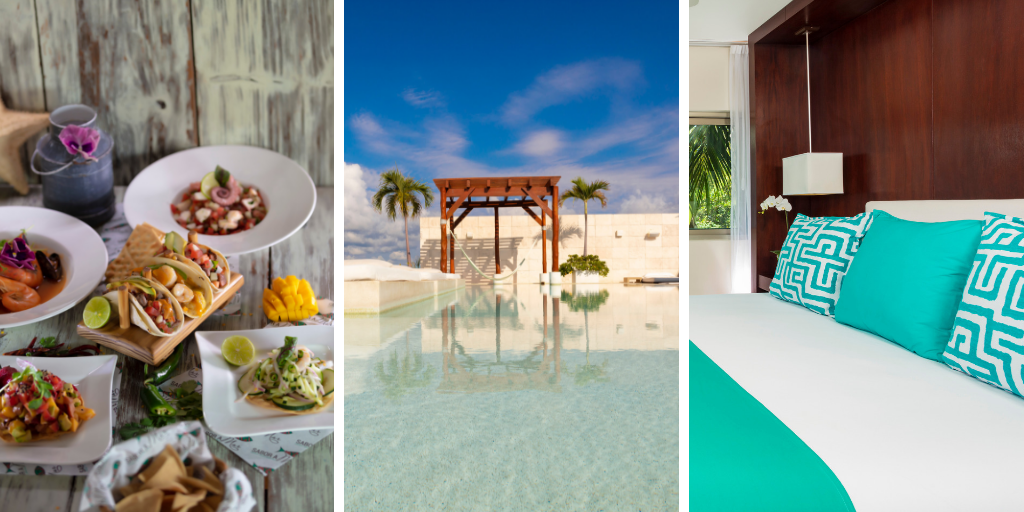 CONSIDER THIS...
The Palm at Playa is located in the heart of Playa del Carmen so it is highly recommended for those willing to enjoy the hullabaloo of this popular avenue.
The hotel has an adults-only concept, so the premises are designed for rest and romance.
YOU´LL LOVE...
The widely-spaced, chill-out-environment rooftop is ideal to gaze at the golden sunsets at the end of the day. Ample and comfy rooms allow for optimal rest.
YOU MIGHT WANT TO KNOW...
The genuine charm of the place includes the possibility to visit places such as the most popular beaches, the best nightlife, water sports such as diving, cenotes - which is one of the area's specialties-, and even yoga on the beach.
WHAT'S FABULOUS HERE...
The always attentive and warm-spirited hotel staff is truly the most fabulous here, they are all on the lookout for each request. It is also worth noting their concierge service, who can help you organize your stay in Playa del Carmen making the most of your time taking your preferences into consideration.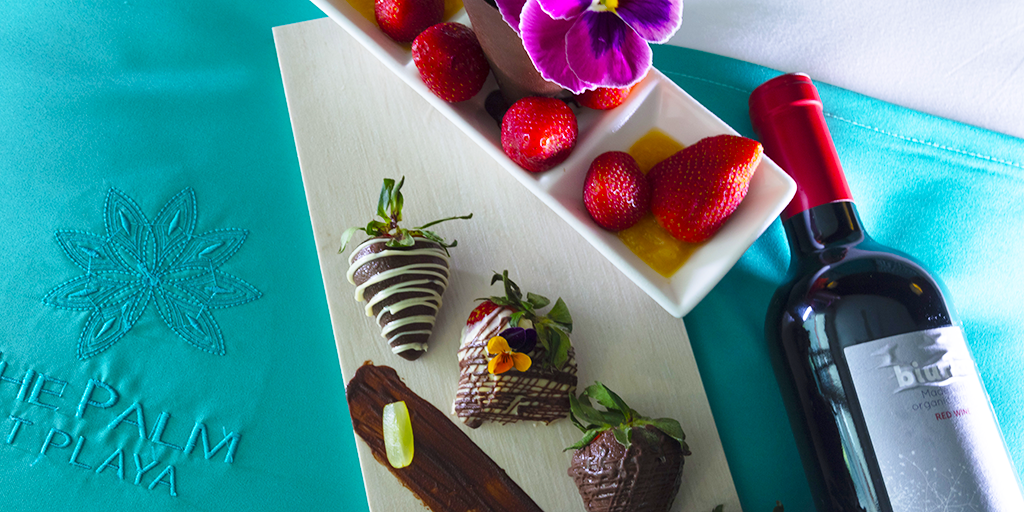 WHO DOES IT ATTRACT? ...
Being a B&B hotel, it is ideal for people looking for activities and tours to visit all the tourist attractions in the area.
Ideal for couples or groups of friends who want to explore the destination of Playa del Carmen and enjoy all the tourist attractions in the area.
---
Rates
The rooms design allows correct mobility within them, its decoration is sober and has all the elements of a boutique hotel.
Note: Rates are quoted in USD and are subject to change without notice. Please note that hotels will charge in Mexican pesos at the current exchange rate when payment is processed. We invite you to contact us if you need rates for the following year and do not see them on our site.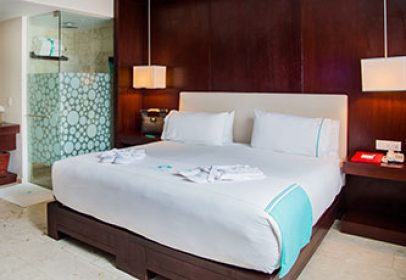 The Palm Room
A rich mix of wood accents and soil tones set the perfect mood for a great stay. King size bed with fine cotton sheets, bathrobes and slippers, bathroom with rain shower, coffee maker, Plasma TV, IPhone - Ipad port.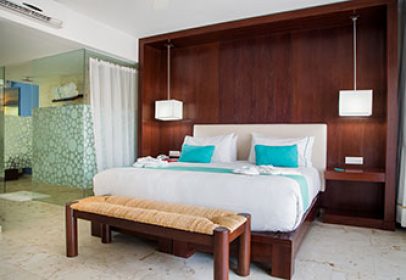 The Palm Loft
The Loft are spacious and vibrant, a rich mix of wood accents and soil tones set the perfect mood for a great stay. King size bed with fine cotton sheets, bathrobes, and slippers, bathroom with double rain shower, coffee maker, Plasma TV, IPhone - Ipad port.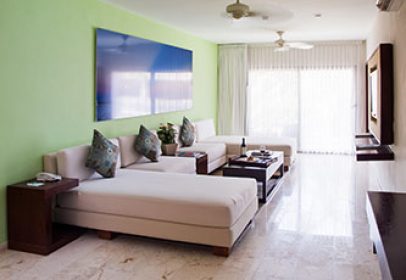 Palm Deluxe Suite
These suites shows the real meaning of breadth and sophistication. This room features a wide living room with Plasma TV. King size bed with fine cotton sheets, bathrobes, and slippers, bathroom with double rain shower, coffee maker, Plasma TV, iPhone - iPad port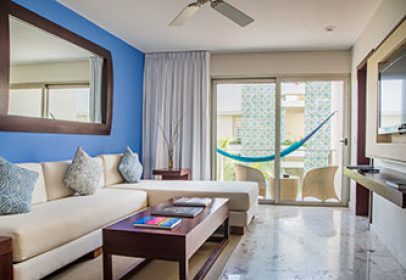 Palm Deluxe Suite 2 Bedroom
Enjoy of privacy of the 2 bedroom suite. The main rooms feature a king size bed and a sofa bed. The adjoining room features a king size bed or 2 twin beds Up to 5 people.
Terms and Conditions
Deposit Policy:
To confirm your reservation, it is necessary to pay 50% of the total stay when booking. The remaining 50% has to be paid 3 days before arrival.
If your reservation is made 7 days prior to your arrival date, full payment is required for your whole stay.
For reservations with arrival dates between December 20th and January 6th, 100% payment for the total stay is required.
Cancellation Policy:
To avoid a penalty, the reservation has to be made 7 days before the arrival day on the regular season, 14 days on Holy Week and 30 days on Christmas and New Year season.
Para evitar una penalización, la reservación debe ser cancelada con 7 días de antelación a la llegada en temporada regular, 14 días en Semana Santa y 30 días en época de Navidad y Año Nuevo. Cancellations received after these deadlines will be penalized without refunds
No Shows and early departures will be penalized with 1 night stay.
Minors Policy:
Minors from 14 years old are allowed.
Credit Cards:
VISA / Master Card / AMEX
Includes
A la carte breakfast, welcome cocktail, WiFi, and Gym.
Notes
There is no minimum stay
Check-in 3:00PM - Check out: 12:00PM
Service charge not included  ($5USD per night per room)
Environmental service charge ($20MXN per night)
Transportation
The hotel offers transportation service from Cancun International Airport. This service is on request and extra cost, $85 one-way and $150USD round trip.
Back massage
Improves back muscle relaxation, increases blood circulation.
---
Swedish massage
50 min. / 85min.
$85USD / 110USD
The technique of this massage is to relax the entire body. This is accomplished by rubbing the muscles with long gliding strokes in the direction of blood returning to the heart.
---
Sport massage
The massage help improves performance and prevent injury - in addition to helping the body recover from injuries associated with physical activity.
---
Aromatherapy massage
Acts directly on the nervous, circulatory-lymphatic, muscular systems; the oils and essences combination is extremely relaxing.
---
Hot stones massage
During a hot stone massage, smooth, flat, heated stones are placed on specific parts of your body to help you relax and ease tense muscles and damaged soft tissues throughout your body.
---
Couples massage
With the best combination of oils and essences ideal to improve and enhance the union of a couple, while at the same time being grateful to be together.
---
Prenatal massage
This is a wonderful complementary choice for prenatal care. It is a healthy way to reduce stress and promote overall wellness.
---
Facial
Facial cleansing treatment according to your skin type, which allows your face rest and acquires an appropriate texture.
---
Exfoliation
This revitalizing treatment cleans the surface of the skin, removes dead cells leaving the skin healthy and luminous.
---
Honeymoon package
Massage to release tension and delight the couple with the best combination of red wine oil. Courtesy service with romantic detail. Champagne and strawberries covered in chocolate.
---
book now
Services
55 rooms
Pool and jacuzzi on rooftop ( 10 a.m. a 8 p.m.)
2 restaurants
Bar roof
Parking
Spa
Gym
Beach Club
Laundry and Dry cleaner
Ground transportation service from airport
Bicycle rental
Wine & Food
The Sabor a Mar restaurant offers international cuisine in a vintage space, dishes are prepared at the moment with fresh ingredients and enriched with the personal touch of the house, highlighting the seafood specialty.
The LOVE restaurant, with a unique concept, is the perfect spot to enjoy with friends and family its dishes with a variety of fresh sea and land products prepared on the grill, Mediterranean gourmet.
The Roof Bar, relaxed atmosphere with DJ music, spectacular ocean views.
Receive information about this hotel