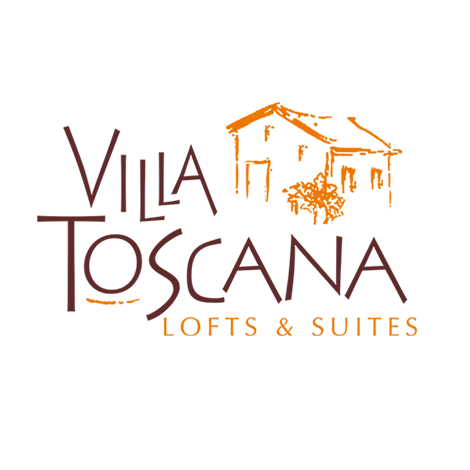 Villa Toscana Val´Quirico Lofts and Suites
Living the magic of the Italian Toscana can become true in Mexico. Villa Toscana Val´Quirico Lofts & Suites is a space created with the idea of getting to know how the European aristocracy lived in the medieval times. You can enjoy it staying at the beautiful town of Nativitas, Tlaxcala, barely 30 minutes away from Puebla and two hours away from Mexico City.
Its spacious lofts and cozy suites are ideal to live an experience full of romance with your better half and at the same time they offer the ideal comfort to spend a few days with your family.
Villa Toscana features spectacular views of all the medieval architecture of Val'Quirico, giving its visitor the sensation of traveling in time back to the European Middle Ages and, at the same time, allows you to enjoy Mexico's enchanting nature.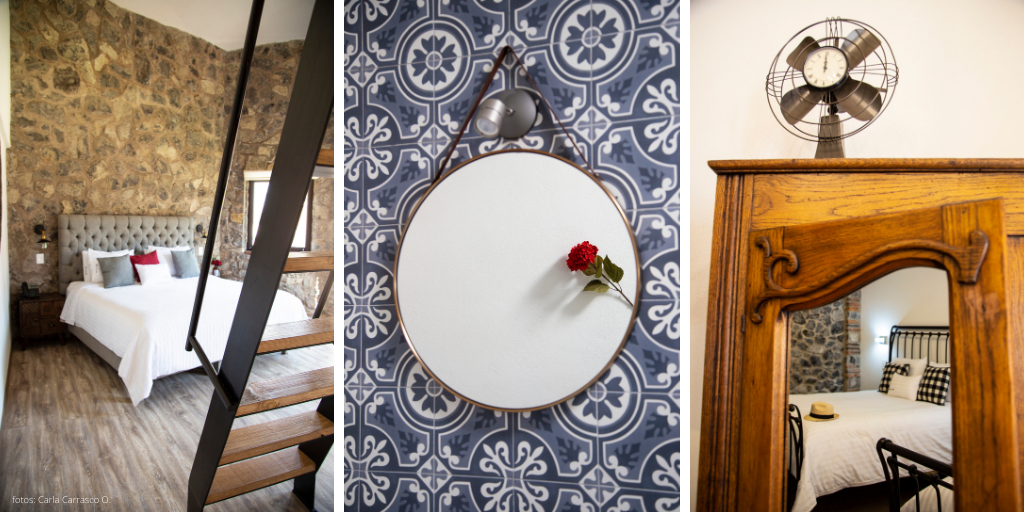 CONSIDER THIS...
Living the Val'Quirico experience will be unforgettable. Within the complex are located exclusive restaurants, ice cream parlors, candy stores, boutiques, fine handicrafts, jewelries, art galleries, playrooms, bicycle rent, kids' electric cars, archery ranges, batting cages, escape rooms, vintage photography, open-air theater, and much more.
You can also enjoy scheduled events such as gastronomic festivals, balloon fests, medieval dinners, auto shows, live music, typical fiestas, and equestrian shows.
YOU'LL ESPECIALLY LOVE...
Living the magic of a medieval village, walking on cobblestoned alleys, touring the stone tunnels connecting beautiful plazas, and gazing at the adobe, brick, and wooden facades.
The excellent service and attention by the hotel staff is undoubtedly something to indulge in.
On weekends, you can enjoy live music on several plazas and in the main square. You will also have the opportunity to be amazed by horses dancing a choreography to the music rhythm, a d to spend a special time in the bar scene.
YOU MAY WANT TO KNOW...
Val´Quirico is for sure a place to tour on foot. It is advisable that you wear comfortable shoes to walk along its quaint cobblestoned streets.
The hotel doesn't have a restaurant, as Val'Quirico offers a great variety of high-quality eateries to choose from. It is important to notice that between Monday and Thursday, they are closed from 7:00 to 8:00 in the evening.
For those with a light sleep, it is important that you let us know, as some rooms can get a little louder with the live music at the bars over the weekend.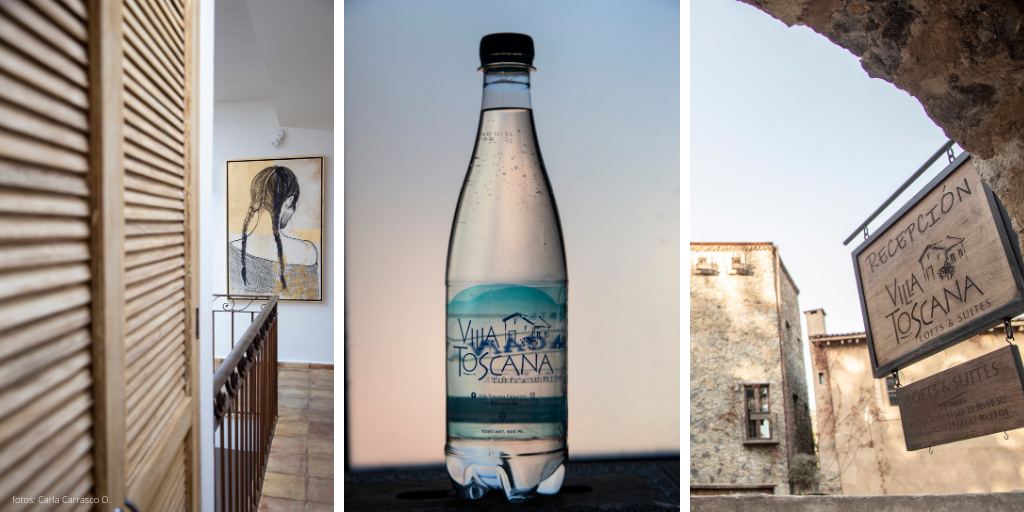 WHAT'S FABULOUS HERE...
The hotel is comprised of four buildings scattered over the best zones of downtown Val'Quirico. Each loft and suite has been decorated independently, blending the antique style with a modern touch, designed to offer unique stays.
WHO WOULD THIS APPEAL TO...
Ideal for families, couples, friends, and anyone willing to enjoy their visit with no hurries. For travelers eager to escape the routine and to live the experience of the Toscana in Mexico.
---
Rates
All rooms are decorated in a warm and rustic atmosphere with touches of modernity. All of them feature luxury amenities, safe box, balcony, reading lamps, WI-FI, flat screen with SKY service, coffee maker, snack basket, telephone, hair dryer, bathrobes, slippers and hospitality products.
Relaxing Holistic Massage
An anti-stress therapy, with a combination of essential oils, massage and music therapy. Perfect to restore the balance between your body, mind and soul.
---
Shea Candle Massage
This massage is ideal for moisturizing yor skin, besides it helps you to fight against the aging of the skin. Avoids dehydratation and protects yor skin fron the sun, wind and sudden climate changes. Also, for its cosmetic properties and essential oils it helps to the therapeutic, mental and emotions aspects.
---
Hot Stone Massage
A millenary oriental therapy. A Deep massage with different types of hot stones that Will help you to increase your blood circulation.
---
Deep Tissue Massage
This massage gives you a great feeling of relief and comfort in all your mucles, mainly in your neck, back, lumbar area, as well as leg, thighs and twin muscles.
---
Reanimating Massage
This therapy is base don a mix of citric and flower oil applied by a vigorous massage and aromatherapy, allowing the harmony and the necessary balance to reanimate the mood.
---
Balancing Massage
This technique allows you to balance your energy using long and strong movements, this therapy is perfect because of the combination of essential oils, massage and musictherapy to restore the harmony between mind, body and soul.
---
Massage for pregnant
This massage Will help you to relax your body, physical and emotionally, for you and your baby. It helps to sleep well and to make away your stress, depression and anxiety.
---
Deep Cleaning Facial
Exfoliation of the sourface layer of the skin and the remove of dead cells, making and image more translucent and clearer. This treatment helps to you to créate new cells, applying fase creams that Will nourish and hydrate your sking by a massage with the perfect emulsion for your skin.
---
Moisturinzing Facial
This treatments is perfect to balance the leve lof hydration of your skin and restore its vitality. Special to enrichall skin types, including sensitive skin, without shine, people with dull and pale skin can suffer peelingthat feels harsh to the touch.
---
Revitalizing Facial
In this treatment your skin will recover its brightness and will be nourished again. Besides, this will give you vitamins, minerals, collagen and elastin, vital for your skin.
---
Anti-aging Facial
This treatment is about facial rejuvenation, producing more collagen and moisturizing the skin. Apart from the immediate result, they will keep going through the time. You will get a restored skin for the new production and increase of collagen in your body.
---