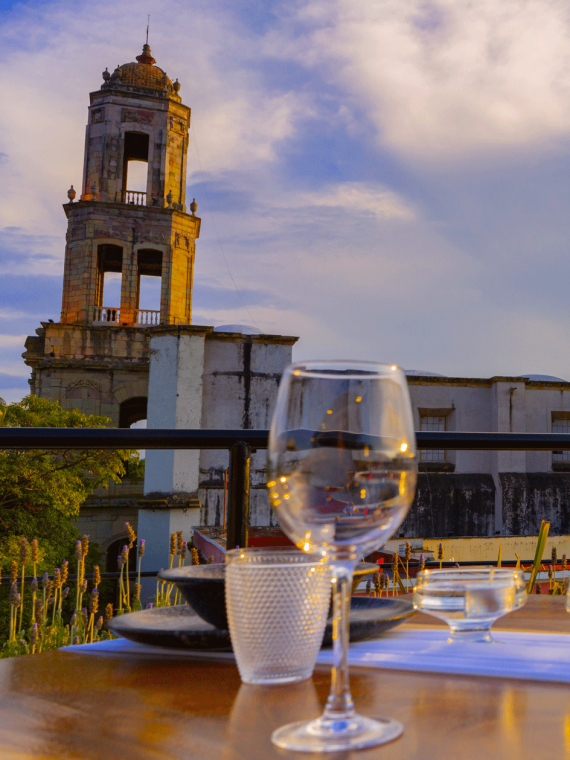 WHERE IS IT?
Jala is one of the 132 Magical Towns of Mexico and is a municipality in the Mexican state of Nayarit.
It is a spot that takes you back in time thanks to its historic and picturesque mansions which give off the impression of being frozen in time amid a vibrant environment.
55 minutes – 70 km (43.5 miles) from Tepic, Nayarit.
1 hour 50 minutes – 139 km (86.4 miles) from Guadalajara, Jalisco.
3 hours 20 minutes – 205 km (127.4 miles) from Puerto Vallarta.
HOW TO GET THERE?
By air: The International Airport of Tepic is the closest airport. It will take you around 55 minutes to travel by land from there. The distance to the Guadalajara International Airport is about two hours.
By land: There are several land choices, including taking a bus or renting a car. It is easy to travel from Tepic by car by using the Federal Highway Tepic-Ahuacatlán, Ixtlán del Ro. You can also reach Jala from Guadalajara by taking the toll road No. 15 in the direction of Tequila and Ixtlán del Río.
WHAT SHOULD YOU TASTE?
Jala, Nayarit is home to the largest corn ear ever recorded by Guinness, making corn one of the key ingredients in the cuisine there. Some of the delicacies created with this well-liked grain include homemade tortillas, white corn atole, and corn gorditas.
Since Jala is a significant hibiscus producer, you will find it in many of its most well-known foods and beverages.
Rosquete breads, which are quite common in the area, are prepared in an peculiar way by using white wine, tequila, an egg, and a sugar glaze. Gorditas de horno, encanelados, marquesotes, as well as a wide range of jams and chilies, are also created.
Other outstanding traditional dishes are: enchilada meat with refried beans, pozole, tostadas, hot chocolate and the distinctive and peculiar colado de atole.
WHAT SHOULD YOU BUY?
This Magical Town is renowned for its exquisite pottery creations, including jars, pitchers, and flowerpots. Local artisans also work with wood to create chairs, tables, beds, and exquisite ornamental handicrafts. Saddles, otate baskets, and reed equipales are other items produced in Jala.
In some areas of Jala, palm leaves are also used to make handicrafts, including hats, tortilla holders, baskets, purses, and decorative figurines.
WHAT TO DO?
Along with its extensive natural beauty, Jala is known for its antique churches, artisan workshops, and stately mansions. A trip to Jala is the ideal escape that combines action, nature, and leisure.
The destination's main attractions are:
VOLCAN CEBORUCO: active volcano at 2,280 meters above sea level whose largest eruption occurred in 1870. Ceboruco is today considered a protected geological park.
EL SALTO" WATERFALL: a waterfall that is best appreciated during the rainy season (from June to September) and can be reached on foot.
SANTUARIO DE LA NATIVIDAD: architectural jewel that mixes Roman and Gothic styles, and was built with pink, green and yellow quarry. The Sanctuary of the Nativity is known as "La Viejita" ("The Elder"), since it was built in 1582 to protect the population and to consecrate the Virgin of the Nativity.
BASILICA LATERANENSE DE NUESTRA SEÑORA DE LA ASUNCIÓN: Center of veneration of the Patron Saint of Jala: The Mystery of the Glorious Assumption of the Mother of God. Its construction began in the middle of the XIX century, and it is considered an architectural jewel. Its construction is based on pink, green and yellow quarry stone, ornamented with multicolored stained-glass windows.
Filter
Get specific results
Download here our complete hotel directory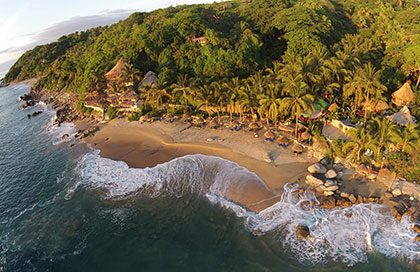 Playa Escondida
Sayulita, Nayarit
True to its name, Playa Escondida ("hidden beach" in Spanish) is tucked far away from the madding world, nestled in the lush Nayarit jungle...
ver mas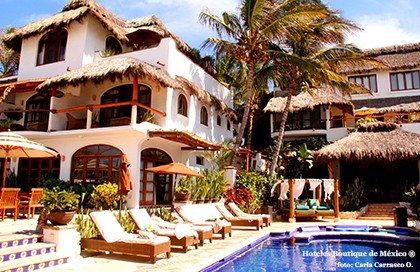 Casa de Mita
Punta de Mita, Nayarit
This hotel has the highest repeat visit rate of any of our group and, over the last decade with us, has had a perfect...
ver mas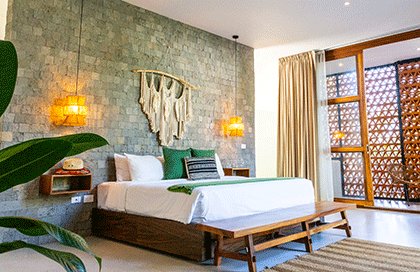 Agua de Luna Hotel Boutique Hotel
San Pancho, Nayarit
Agua de Luna Boutique Hotel is a laid-back design hotel that provides simple beach-style luxury. It is in a quiet neighborhood in downtown San...
ver mas
Descargar aqui el directorio completo de nuestros hoteles