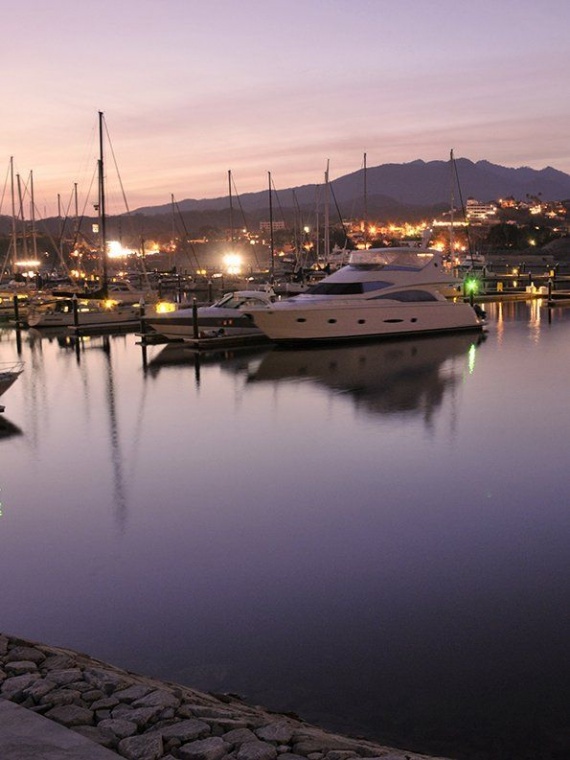 La Cruz de Huanacaxtle
La Cruz de Huanacaxtle, Nayarit
WHERE IS LOCATED?
La Cruz de Huanacaxtle is located north of Banderas Bay (in the state of Nayarit). It's calm golden beaches atract snorkel, fishermans and surfers lovers.
From Puerto Vallarta airport to Punta de Mita – 23 min. – 15.09 miles
From Tepic airport to Punta de Mita – 1hr  53 min. – 86.37 miles
From Guadalajara airport to Punta de Mita – 3 hrs 54 min. – 190.76 miles
From San Blas to Punta de Mita -2 hrs 40 min. – 83.89 miles
From Nuevo Vallarta to Punta de Mita – 21 min. – 12.24 miles
HOW TO GET THERE?
By Air
By air take a flight from the International airport of Puerto Vallarta, Jalisco. Once in the airport, the driving route to the beach will take you arround 35 minutes and it is about  22.37 miles.
By Land
Once in Tepic, you have to continue on the 200 Highway, No. 200 Compostela-Cruz de Huanacaxtle, an average of 2 hrs and 20 minutes approximately.
From Guadalajara you take the federal Highway No. 15, once you have arrived to Compostela you will take the 200 highway making a final driving of 4hrs.
WHAT SHOULD YOU TASTE?
From the charming restaurants by the shore offering authentic mexican dishes, gourmet and sophisticated restaurants run by international well known chefs; the culinary experience of La Cruz de Huanacaxtle offers a unique fussion between traditional, contemporary creations and local products. Fort he visitor, the result is a complete adventure of delicious and intense flavors.
We recommend to visit  the "Riviera Nayarit Marina" (International food), "Sky Bar" (Snacks and bar with an amazing view of the bay), "Aki Samurai House"(Japanese food), "Black Forest Restaurant"(German food), "Frascati Ristorante" (Italian and Mediterranean food) "La Glorieta" (Seafood), "Philo's" (Hamburguers and BBQ's)
WHAT SHOULD YOU BUY?
A surf board, Huichol artcrafts, regional candies, exotic fruits, handmade hats, linen clothing, silver jewelry exclusively design, sarapes and some other textiles.
WHAT TO DO?
WHALE WATCHING: Enjoy the views of the migration of the Hunchback Whales in Banderas Bay.
GOLF: Enjoy from profesional golf courses such as Flamingos Golf, Four Seasons Punta Mita, Mayan Palace Nuevo Vallarta, Paradise Village El Tigre and Litibú.
SCUBA DIVING: The waters of the Pacific Coast are full of sea life, ensuring that your experience under wáter will be extraordinary. As you go under sea you could see turttles, dolphins, loabsters and tropical fish.
SPORT FISHING: Banderas Bay offers some of the best áreas to fish in open sea. The enthusiast for this sport you can catch sword fish, mahi mahi, and tuna are just a simple of the dozens of varieties of fish in this waters. Expert ships and captains are available to guide you through the area.
KAYAK: A different way to explore the life in the seas and the natural wanders of the bay.
NORSE BACK RIDING: Travel along the hills, valleys and beaches, the guides can help you through and share their knowladge on the environment and this exotic región of Mexico.