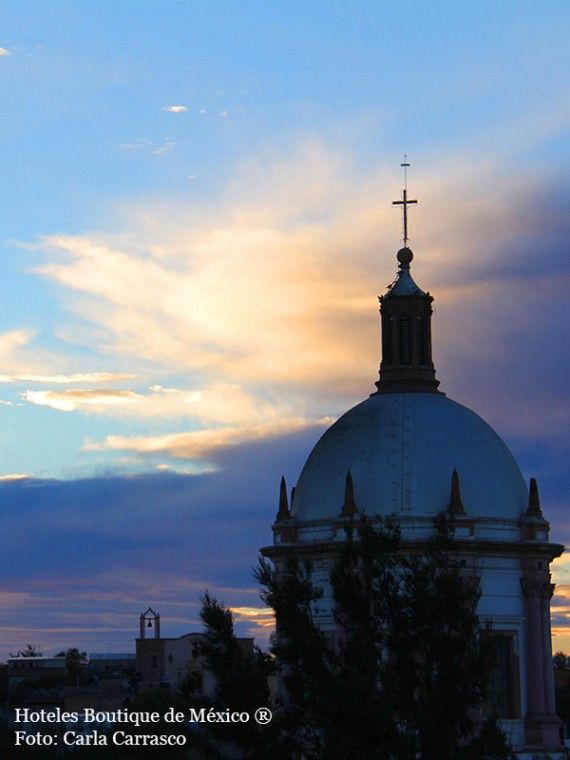 Mineral de Pozos
Mineral de Pozos, Guanajuato
A place of quiet and serene tranquility, Mineral de Pozos, or "Pozos", is a remarkable community in the process of renewal and reawakening. Explore ex-haciendas, underground mine tunnels and historical ruins in a beautiful setting.
Mineral de Pozos's history
Before the arrival of the Spaniards, the region was populated by nomadic tribes collectively recognized as the Chichimeca. Pozos, founded in 1576 after the discovery of silver in Zacatecas, became one of the richest colonial mining towns due to its deep seams of gold and silver. It reached its peak about 1890, but starting in 1910 the Mexican Revolution closed the mines during the fighting and water flooded their workings. From a population of more than 70,000, the town fell into poverty and became a "ghost town"; by the 1950s there were only 200 or fewer people loving in Pozos. Then, in 1982, President Lopez Portillo designated Pozos a National Historical Treasure. More recently, in 2004, Mexican president and past governor of the State of Guanajuato, Vicente Fox, descended on Pozos with a delegation of government officials and business leaders, publicizing it culture and history. Today the population is over 2,000 and steadily growing, particularly with ex-patriots and artists.
Where is Mineral de Pozos
Very near the geographical center of Mexico, but more specifically, it is about 185 miles (300 km) north and east of Mexico City and easy 45-minute drive from the tourist destination of San Miguel de Allende. It is part of a chain of mountains that extends from the state of Hidalgo to Real de Catorce in the state of San Luis Potosi.
How to get to Mineral de Pozos
From Mexico City, buses from the airport or the Central del Norte bus station take three hours to Queretero and 3 hours to San Miguel de Allende. Car rentals or car service are available in either location. Pozos is also a 2 hour drive from the international airport in Leon.
How to get around in Mineral de Pozos
Pozos is small enough to easily walk through most of the town. The mines, however, are two to five kilometers from the center of town and public transportation and car rental services are limited. Alternatives include bicycles and golf carts which are available for rental.
What should you taste?
Good regional specialties designed for the non-Mexican palate can be found mainly at any of the 5 restaurants surrounding the main plaza or in some of the small inns in Pozos.
What should you buy?
Pozos is known for its artisans who produce and play musical instruments based on ancient designs. Each piece is hand-made by the artisan selling it and it is not unusual for the creator to demonstrate the sounds of his wares. In addition, there are at least ten galleries devoted to art and photography showing the works of well-known artists from Mexico, the United States and other countries as well as local artists.
What´s the weather like in Mineral de Pozos
Although located south of the Tropic of Cancer, the climate is temperate owing to the altitude – 7,500 feet – above sea level. Temperatures are pleasant in summer to cold in winter.
Great tours and excursions
What´s Fabulous here?
A trip to one of the more that 20 mines in the area. In some cases, it is possible to descend into the mine itself!
Cinco Señores Ruins – pay a tiny fee for unlimited access to wander through the linked courtyards and arched passages of the abandoned ruins, unrestored and fascinating to archeologists, painters and photographers.
A visit to Munecas Mina, a community project to help the women of the area. Founded in September 2002, the project consists of the fabrication of dolls dressed in regional costumes.
For the adventurous, a mountain-bike or horseback ride to Cerro Pelon and a visit to the chapel there.
Side Trips from Pozos
San Miguel de Allende, only 45 minutes away makes a wonderful trip. Find numerous galleries, restaurants, shops and historical monuments in an enchanting colonial city. Other possibilities are Leon, about two hours away and Queretero, about 1 _ hours distant. Both are big, bustling cities with colonial historical centers and museums, theatres and shopping malls.
Special Events
The Fiesta of San Pedro and its Mariachi competition occur in May each year and the Toltequidad Festival, a celebration of indigenous culture, takes place in mid-July.
You may want to know...
Epicurean-Traveler.com has a fantastic article on this destination written by Lee Daley:
http://www.epicurean-traveler.com/articles/Pozos/Pozos.html
Who would Mineral de Pozos appeal to?
Anyone interested in a place of serene beauty and tranquility in which to reflect and explore. Anyone interested in history or modern archeology will find the area fascinating and Pozos is a photographer´s dream with many photo opportunities in every direction.
Filter
Get specific results
Download here our complete hotel directory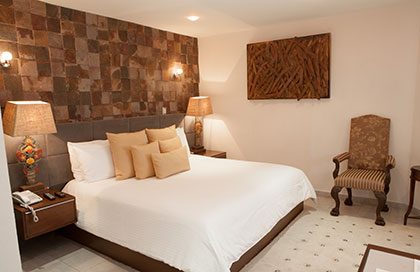 Casa Diamante
Mineral de Pozos, Guanajuato
Located in the enigmatic Mineral de Pozos, a classified Pueblo Mágico (magical town), Casa Diamante opens its doors offering comfort and warmth to all...
ver mas
Descargar aqui el directorio completo de nuestros hoteles