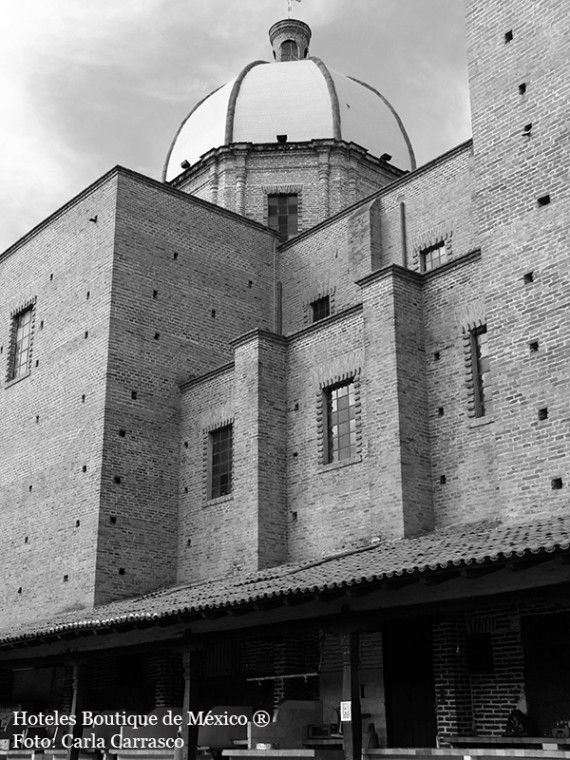 [awesome-weather units="C" location="Tapalpa" size="custom" custom_template_name="custom" forecast_days="2" background_color="transparent" show_icons="1" extended_text="Size: Custom"]
"Place of Land of Color" which invites visitors to walk through the cobbled and peaceful streets. It is a harmony reflected in architecture, in the color of their houses: all in a peaceful environment with a heavenly aroma. Enjoy the weather and the eternal return of the beautiful vegetation that makes this a place of dreams.
WHERE IS LOCATED?
In Guadalajara – 126 km – 1 hour 50 minutes
In Ciudad Guzman – 70 km – 1 hour 15 minutes
A Autlán Navarro – 144 km – 2 hours 7 minutes
A Colima – 161 km – 2 hours 15 minutes
A Chapala – 137 km – 2hrs 10 minutes
HOW TO GET TO TAPALPA?
Tapalpa is 1 hour 50 minutes from Guadalajara, Jalisco. The city of Guadalajara has the Miguel Hidalgo International Airport. From Guadalajara is reached by Highway 54 toward Colima, passing Amacueca, take the road to Tapalpa.
Back and if your trip is at night, it's best to leave Tapalpa and followed right up to the exit road leading to Ciudad Guzman, then back to the left. to take the highway to Colima.
THE WEATHER IN TAPALPA
Semidry template climate. It presents temperatures ranging between 16 degrees Celsius. It rains during the months of June to October. From November to February temperatures are lower with occasional frost mainly during the months of January and February. The hot season is in April and May though, the nights are cool.
WHAT SHOULD YOU TRY?
Its cuisine highlights are the "borrego al pastor", milk products, canned fruits, sweets in syrup, "borrachitos" jamoncillos, sweets and candy called "pegoste". Their drinks eggnog, fruit punch and pulque.
TO BUY ...
The local artisans create a variety of eye-catching items such as furniture and wood trim, wool textiles and handmade blankets, ponchos and bags in a wide combination of colors, sandals, articles and carved wood trim, typical jobs clay, among others.
FESTIVALS AND TRADITIONS
Between March and April, is held the carnival, full of parades, music, fireworks and more.
In the months of July and August are carried out various religious celebrations such as the Virgin of Defense and the Virgin of Mercy which is celebrated in September.
From 4 to Dec. 12 celebrates the Virgin of Guadalupe, a series of festivities filled with religious and festive atmosphere.
ATTRACTIONS AND AMUSEMENT
The people of Tapalpa is a perfect place for lovers of extreme sports. The site invites visitors to do rappel and climbing, zip line, cannopy. For those who prefer the speed on wheel of motorcycling, mountain biking and 4 x 4 are another option. Enjoy kite flying in the area or a single action: paragliding.
Enjoy the Charrería Jalicience or a horseride through this beautiful region.
Wine Canyon Distillery - The wine canyon is distilled from wine mescal, is made in the community known as the Ojo de Agua. The "Canyon Wine" has been present Tapalpa giving a typical drink accompanied by the colorful array of flavors of "punch".
Las Pilas - As its name implies this site are the pilas of water from which the settlers originally supplied with water.
Salto del Nogal - It is the highest waterfall in the state of Jalisco which has 105 m surrounded by forest, its surroundings are suitable for mountaineering. Located 18 km south of the county seat.
Presa del Nogal - At km. 8 Highway Tapalpa - San Gabriel, is Presa del Nogal, and some of the activities may include: swim, fishing, camping and boating.
San Francisquito de Tula - One of the most beautiful landscapes of the municipality to become captivated by the magic of their places. Their viewpoints invite us to forget the time and everyday life to concentrate for a moment in the natural wonders it offers.
Enjoy the architecture. Visit the Temple of San Antonio, the Ex Hacienda de la Media, The paper mill and the Municipal Market between other attractions.