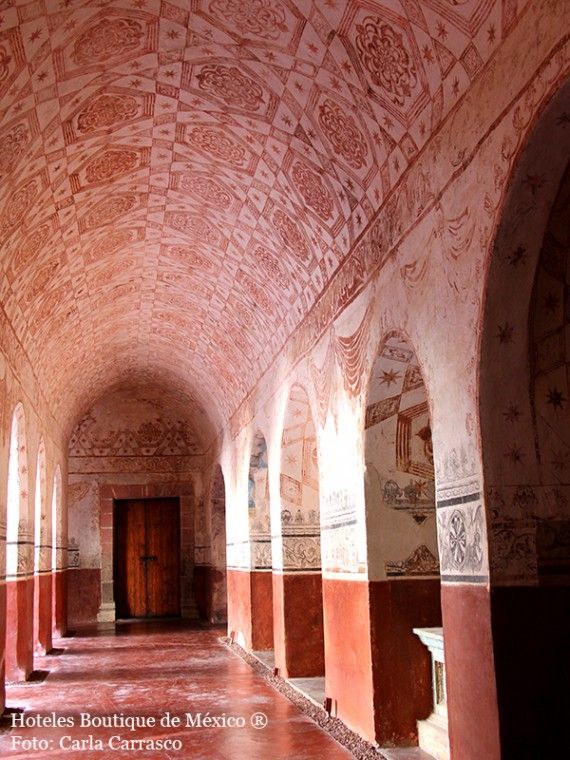 Tepoztlán
Tepoztlán, Morelos
Tepoztlán is one of the strangest and most beautiful towns in Mexico. Largely undiscovered by foreign tourists, it occupies the floor of a broad, lush valley whose walls were formed by bizarrely shaped mountains that look like the work of some abstract expressionist giant. The mountains are visible from almost everywhere in town; even the municipal parking lot boasts a spectacular view.
Tepoztlán remains small and steeped in legend and mystery — it lies adjacent to the alleged birthplace of Quetzalcoatl, the Aztec serpent god — and comes about as close as you're going to get to an unspoiled, magical mountain hideaway. Eight chapels, each with its own cultural festival, dot this traditional Mexican village. Though the town stays tranquil during the week, escapees from Mexico City descend in droves on the weekends, especially Sunday. Most Tepoztlán residents, whether foreigners or Mexicans, tend to be mystically or artistically oriented — although some also appear to be just plain disoriented. The village wears its New Age heart on its sleeve — homeopathic pharmacies and health-food stores coexist happily alongside Internet cafes, tortilla stands, and satellite-dish companies.
The town is famous throughout Mexico as a symbol of fierce civic pride and independence. In 1994, a multinational firm secretly negotiated a deal to build a Jack Nicklaus golf course and residential development on communally held lands; part of the plan involved construction of a heliport and a funicular to the top of Tepozteco pyramid. When the project came to light, townspeople joined forces, ran the city government out of town (hanging them in effigy), and occupied the Ayuntamiento (town hall), sealing off the city limits and repelling state military forces until the developers backed out of the project.
Aside from soaking up the ambience, two things you must do are climb up to the Tepozteco pyramid and hit the weekend folkloric market. In addition, Tepoztlán offers a variety of treatments, cures, diets, massages, and sweat lodges. Some of these are available at hotels; for some, you have to ask around. Many locals swear that the valley possesses mystical curative powers.
If you have a car, Tepoztlán provides a great starting point for traveling this region of Mexico. Within 90 minutes are Las Estacas, Taxco, las Grutas de Cacahuamilpa, and Xochicalco (some of the prettiest ruins in Mexico). Tepoztlán lies 20 minutes from Cuernavaca and only an hour south of Mexico City (that is, an hour once you're able to get out of Mexico City), which -- given its lost-in-time feel -- seems hard to believe.
Source: Frommers
Read more: http://www.frommers.com/destinations/tepoztlan/0910010001.html#ixzz1llaPQOR2
Filter
Get specific results
Download here our complete hotel directory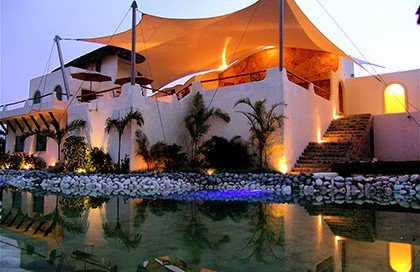 Sitio Sagrado
Tepoztlán, Morelos
Immersed in ancient mysticism and located near the historic town of Tepoztlan, Sitio Sagrado is a haven for the senses; inviting you to renew...
ver mas
Descargar aqui el directorio completo de nuestros hoteles