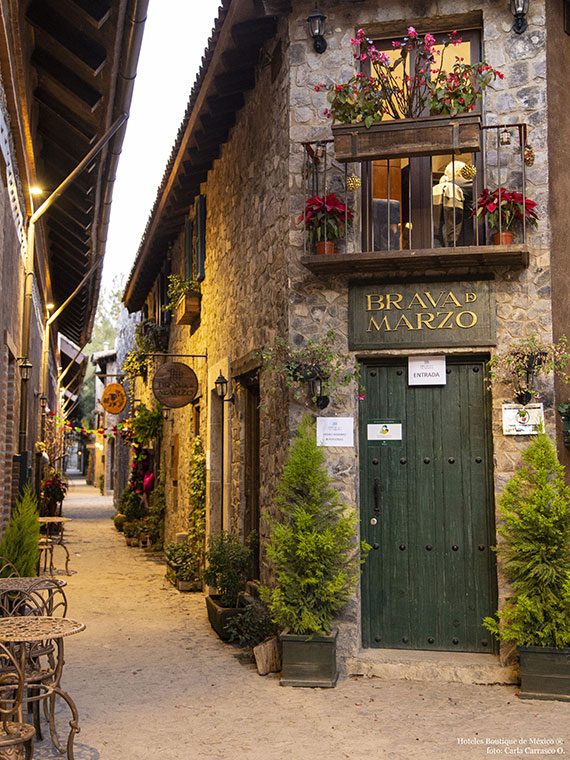 Val´Quirico
Tlaxcala, Tlaxcala
WHERE IS IT?
Val'Quirico is located in the town of Santa Águeda, in the municipality of Tetlatlahuca in the Mexican state of Tlaxcala.
26.10 km – 33 minutes from Puebla, Puebla.
141km – 2:10 hrs from Mexico City.
19.1 km – 36 minutes from Tlaxcala.
HOW TO GET THERE?
Its central location makes it ideal to travel from Mexico's main cities.
BY LAND: If you travel by car, you have to take the Mexico – Puebla toll road. Then take the Xostla road and a mile ahead the access to Val'Quirico is on the left.
In Mexico City, the Estrella Roja and ADO bus lines offer departures 24 hours a day from the TAPO (Terminal de Autobuses de Pasajeros de  Oriente) central station.
BY AIR: The closest airport is the Puebla International Airport, just 18 minutes away. You can also fly to the Mexico City International Airport and travel to Puebla by land. The Estrella Roja buses leave every 30 minutes during day and evening, and every hour from 1:00 to 5:00 am.
WHAT SHOULD YOU TASTE?
As to gastronomy, there are options for everyone. Within the Val'Quirico complex you can find a wide variety of restaurants of delicious gourmet and French cuisine, but Italians are the favorite ones.
It is worth mentioning the exclusive ice cream parlors with the "gelato" original recipe, as well as an array of sweets shops.
WHAT SHOULD YOU BUY?
You can find stores, boutiques, fine handicrafts, jewelries, and art galleries all over the complex.
WHAT TO DO?
Once in Val'Quirico. you can tour the narrow alleyways, the flower-clad stairs and the plazas and main square. In a bucolic environment cohabit art galleries and boutiques, along wit a rich gastronomic offer.
Unmissable is a nightly escapade. When it gets dark, public spaces are lit with streetlights, creating a bohemian, medieval atmosphere not found anywhere else.
You can also enjoy scheduled events such as gastronomic festivals, balloon fests, medieval dinners, auto shows, live music, typical fiestas, and equestrian shows.