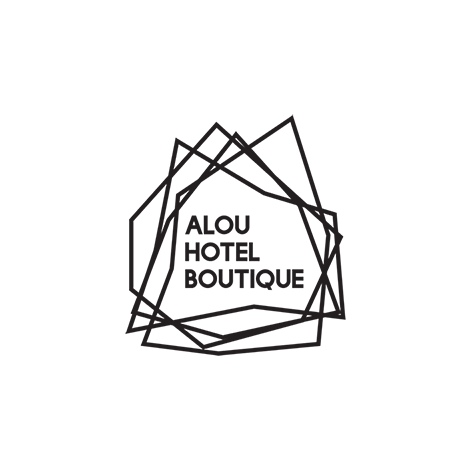 A small hotel with great details within its minimalism. A different concept in the city, with spacious and comfortable rooms, where providing genuine hospitality is a priority.
Alou Hotel Boutique, located in the heart of Tijuana, a city which thanks to an important gastronomic movement and craft-beer boom, has positioned itself with a new image, becoming a trendy tourism point for those seeking to delight the palate.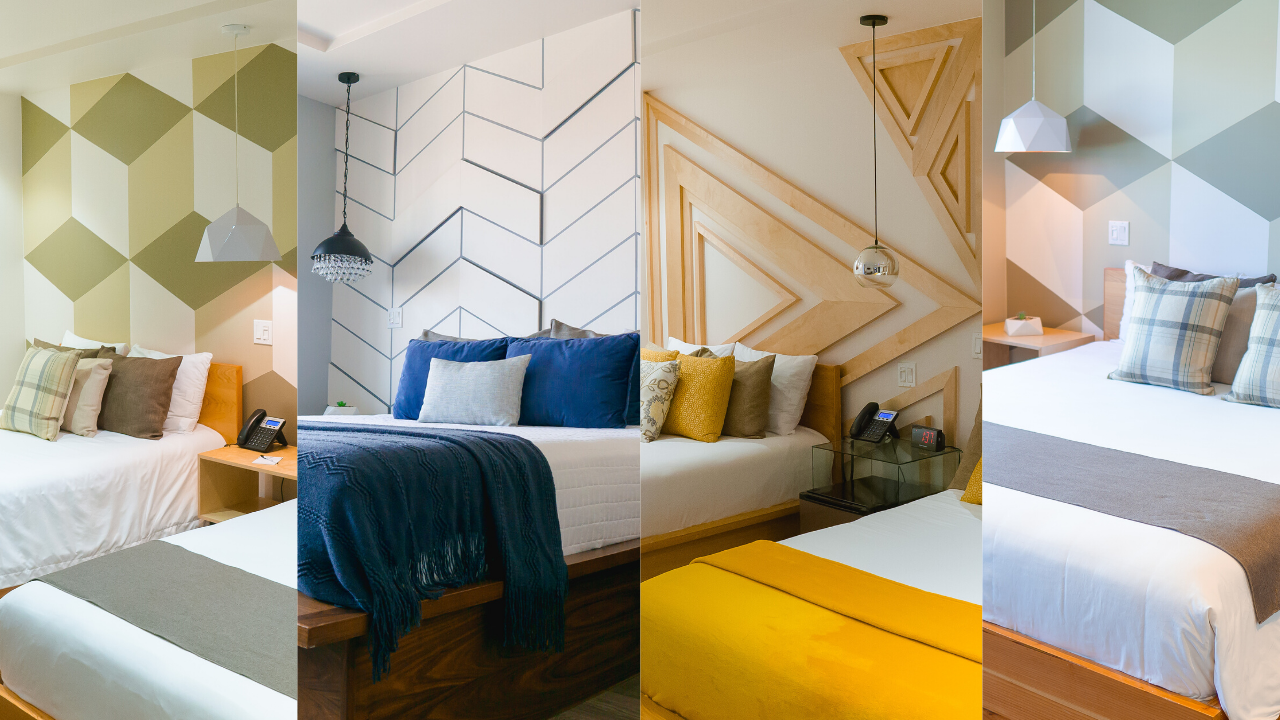 CONSIDER THIS...
Tijuana is the corner of northern Mexico and all of Latin America, geographical point of diversity and cultural fusion for its millions of dwellers and visitors. Staying at Alou Hotel Boutique gives its guests the opportunity to have easy access between Tijuana and San Diego.
Its location is privileged for a variety of reasons, as it offers a wide variety of restaurants, shops, nightclubs, clinics and hospitals. It is also adjacent to the borderline in the San Ysidro pass, the busiest in the world.
YOU´LL ESPECIALLY LOVE...
Its new and modern facilities, as well as its restaurant located on the fifth floor with a panoramic view of the city and a delicious variety of dishes.
Undoubtedly, the coffee bar served in the lobby is an important differential factor of this charming hotel, as it is prepared with the highest quality grains from different regions of the country, carefully ground by a Marzocco machine.
YOU MAY WANT TO KNOW...
Tijuana is located about 1 hour away from the closest point of the world famous "Wine Route" in Baja California, so it can be a wonderful option to complement your stay in Tijuana.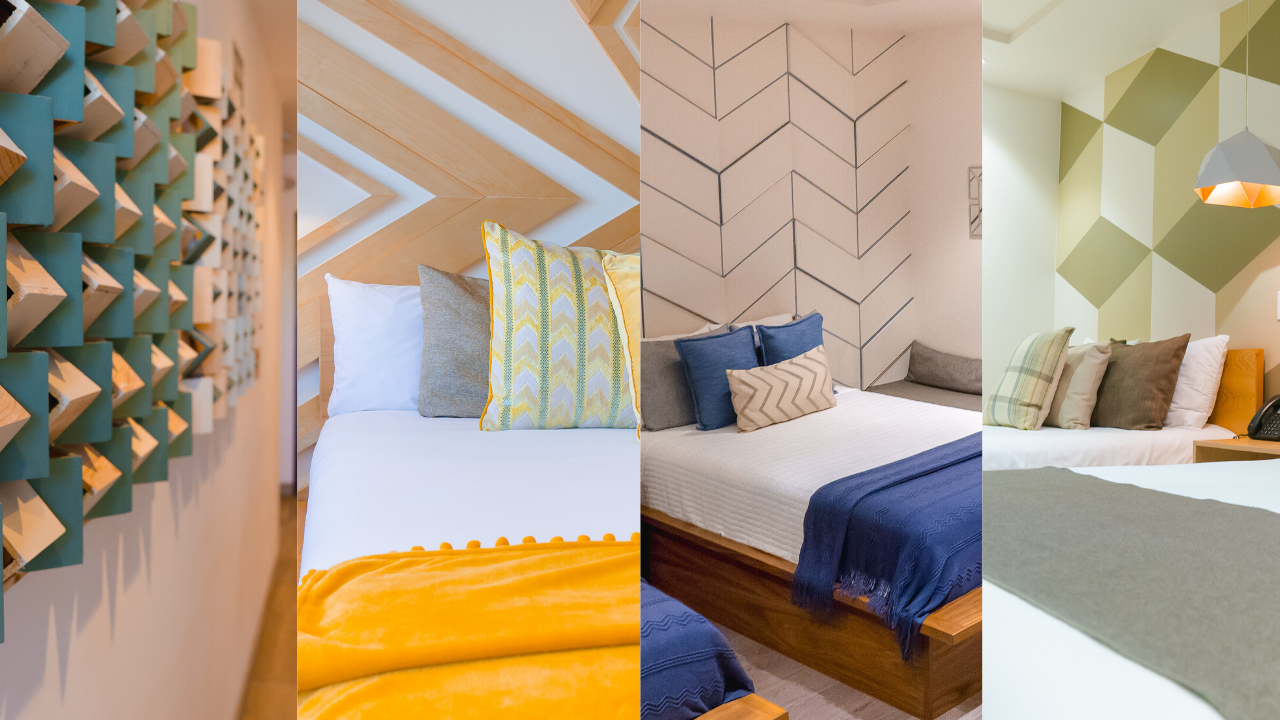 WHAT´S FABULOUS HERE...
You will feel at home, the staff will always be attentive, offering a warm and intuitive service.
In its restaurant, you can enjoy your meals if you wish, as well as have private dinners, or simply enjoy the quiet and cozy atmosphere created by the night city lights.
WHO WOULD THIS APPEAL TO...

From business travelers to those looking to explore the cultural diversity of the destination, as well as the ones looking to delight their palate in the great gastronomic, beer and wine movement of the region.
---
Rates
All the suites feature details of elegant and minimalist decoration. They have telephone, radio alarm clock, direct USB connection for easy charge of cell phone, tablet, laptop, etc. without the need of a converter, 44-inch smart TV, minibar, iron, heating system and air conditioning, with laminate or tile flooring.
Note: Rates are quoted in US dollars and are subject to change without notice. We invite you to contact us if you need rates for the following year and do not see them on our site.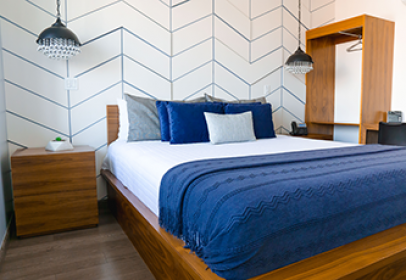 Single Room
Spacious rooms, each with its own design, king size bed, closet, bathroom with a hairdryer and personal hygiene amenities.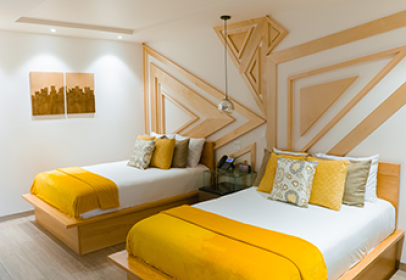 Double room
Cozy rooms, each with its own design, king size bed, closet, bathroom with a hair dryer and personal hygiene amenities.
Terms and Conditions
Deposit Policy
To confirm your reservation, you must pre-pay 50% of your total stay when booking. The remaining 50% is due three days before arrival, or 7 working days before the arrival if the payment is made with American Express.
If your reservation is made 7 days prior to your arrival date, full payment is required for your whole stay.
For reservations with arrival dates between December 20th and January 6th, 100% payment for the total stay is required.
Política de cancelación: 
No charge cancellations if made with a minimum of 48 hours in advance to the day of arrival, otherwise the first night of the stay will be charged.
NO SHOWS and early departures will be penalized with one-night of stay.
Children are welcome as guests in the company of an adult and will be counted as a guest, therefore, should be considered in the maximum capacity of each room.
Pets are not allowed (only assistance animals are accepted for any medical condition).
Includes
Impuestos y servicio de valet parking las 24hrs
Notes
Check in: 3:00pm / Chech out: 12:00pm
El hotel no requiere estancia mínima
Transportation
El hotel ofrece el servicio de transportación desde el aeropuerto bajo solicitud y con cargo adicional. El trayecto se estima en 20 minutos.
book now
Services
9 rooms
Coffee bar
International cuisine restaurant
WiFi
Valet parking service
Wine & Food
Located on the fifth floor of the hotel, its restaurant offers widely varied gastronomy. Its cuisine "international comfort food" has a local touch making it UNIQUE. In addition to an excellent gastronomic offer, this place offers a panoramic view of the city in a casual atmosphere.
Available for breakfast, lunch, and dinner.
Receive information about this hotel