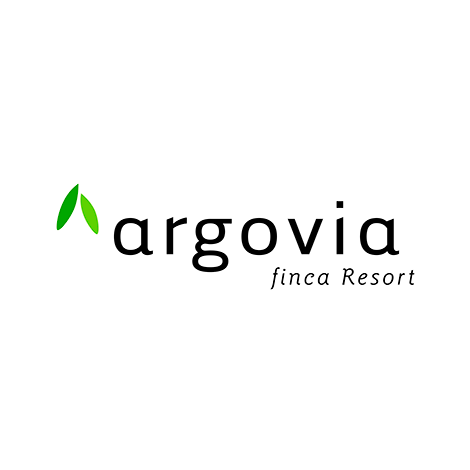 In a region known for its natural beauty and cultural medley Argovia presents a unique charm. An organic farm, self-sustaining and commited to the environment, this eco resort offers a diversified agricultural concept that seamlessly educates and entertains visitors interested in discovering this area of Chiapas in an original and innovative way.
The landscape, its rivers, its unique architecture, the mixture of European culture and the Indigenous tradition, all result in an breathtaking Resort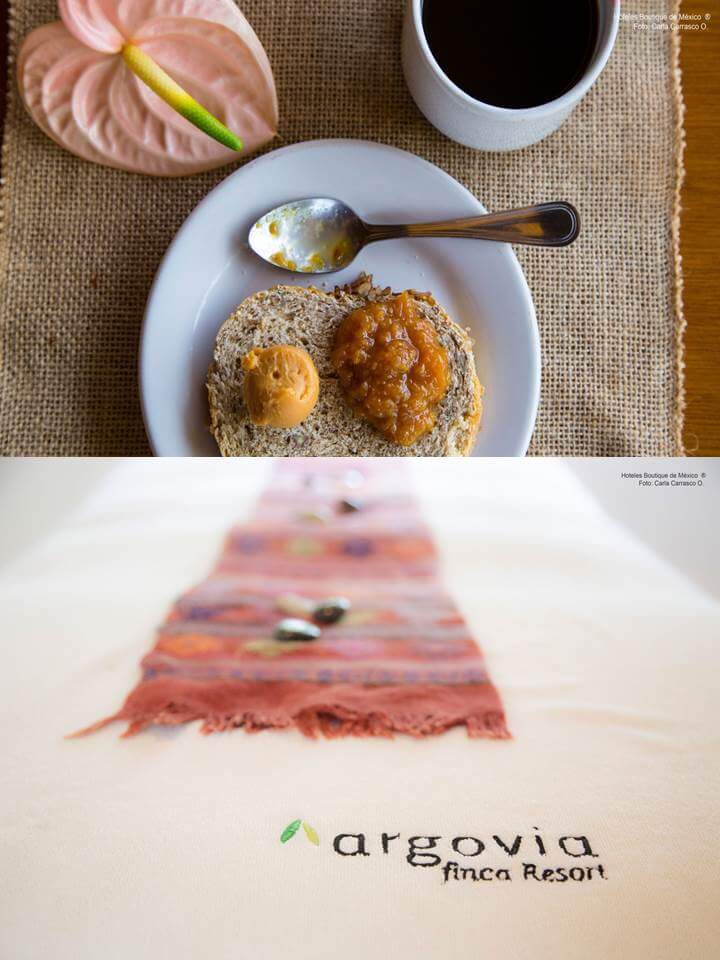 located in the Sierra Madre of Chiapas. Argovia seduces by its extraordinary nature, its flora and fauna and its spectacular views of the mountains and the coast.
A coffee plantation by tradition, the Resort maintains this primary activity but had diversified over the years, growing and exporting exotic flowers like anturios, orchids and heliconias.  Orchards abound and fruit trees perfume the air. And if the surrounding natural beauty isn't enough to offer a relaxing escape, the Resort also has a Spa, a temazcal, a swimming pool, waterfalls and a savory freshly prepared Mexican cuisine to enhance the overall experience.
CONSIDER THIS…
The hotel is located one and a half hour from the Tapachula airport and also two hours from the Guatemala border. Guests are greeted and guided to the resort by pre-organized transfer services and we recommend bringing comfortable shoes and clothing that will allow you to explore and partake in the areas various activities.
YOU'LL LOVE

Enjoying the freshest, recently grinded morning coffee while listening to a symphony of chirping birds and swaying leaves.Each accommodation has a terrace from which you can soak it all in.
Sleep here is peaceful. Cabins are quiet, uniquely designed and appointed and respectfully integrated throughout the plantation. Amenities are organic.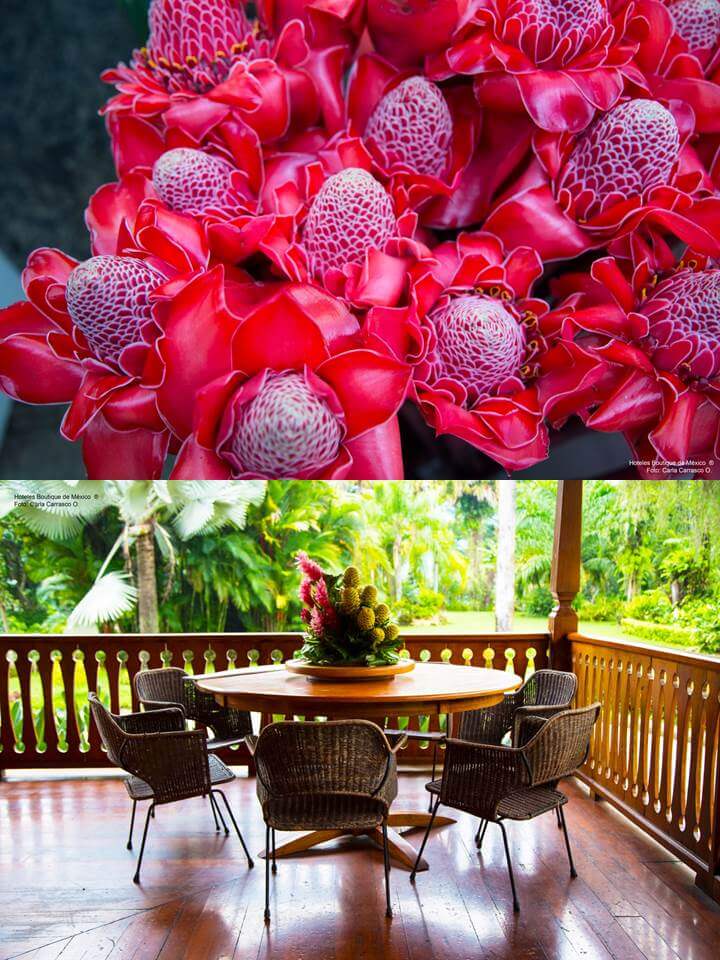 YOU MAY WANT TO KNOW

The resort offers fun tours like the "lookout tour" "coffee tour" and the "flower tour", that you can enjoy by Jeep or walking. There is even the possibility of rappelling and swimming in the river. Strolling is encouraged, as is just finding a quiet spot to enjoy coffee and a good book.
WHAT'S FABULOUS HERE

Experiencing the process of growing and preparing coffee. The Resort offers many gorgeous natural venues that are ideal for groups, weddings, yoga and meditation retreats.
WHO WILL IT APPEAL TO

Couples, families, co-workers and solo travelers that enjoy the outdoors and love nature.
WHAT OTHERS HAVE SAID (Links to related articles)
---
Rates
The hotel has 15 rooms with a cottage style, from where you will enjoy the different views of teh property and of the coffee plantation. In the room you will find organic amenities, mini bar and coffee maker.
Note: Rates are quoted in US dollars and are subject to change without notice. Please note that hotels will charge in Mexican pesos at current exchange rate when payment is processed. We invite you to contact us if you need rates for the following year and do not see them on our site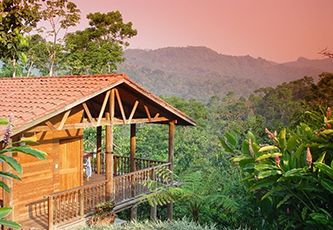 Single Cabbin
The Cabins at the coffee plantation hill offer comfort for 2 people. The style of the Cabins are a reminder of the traditional wood Homes in the region which offer a "terrace" towards the green of the forest. Each cabin provides: king size bed, with all services.
Ask for our honey mooners packages and romantic dinners in your cabin terrace.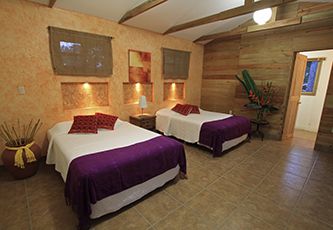 Double Cabbin
The 3 cabins are double rooms; locate very near de pool offers comfort for 2 adults and 2 children, the small terrace has a spectacular view of the rivers and mountains in the region. Each room provides: 2 twin beds, with all services.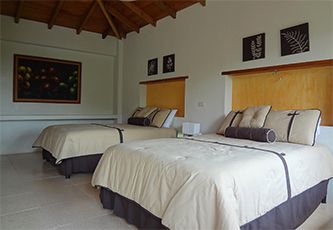 Suite
The suites feature spacious bedroom, 2 double beds, for 2 adults and 2 children, and an extra stay-futon in a separate room for an additional person. Large bathroom with 2 services. Located near the pool and spa.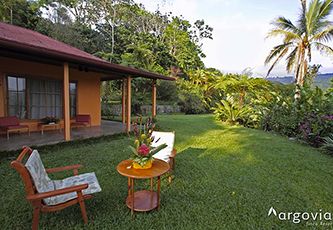 Bungalow
The bungalow, with its own garden, offers the privacy and comfort you're looking for, right next to the Casco of the Finca. The bungalow has 3 bedrooms, living room, dining room and 2 bathrooms, terrace and an amazing view of the surrounding forest.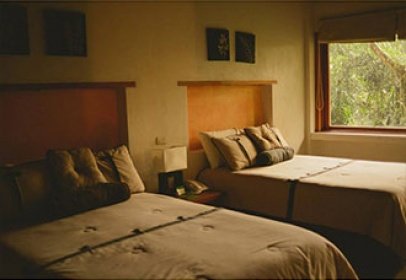 Estandar
6 beautiful and cozy rooms with spectacular views of the botanical gardens. With different types of beds and a shared terrace, ideal for cooling enjoying cup of coffee.
Terms and Conditions
Deposit Policy:
To confirm your reservation, you must prepay 50% of your total stay when booking. The remaining 50% is due three day before arrival, or 7 working days before the arrival if the payment is made with American Express.
If your reservation is made 7 days prior to your arrival date, full payment is required for your whole stay.
For reservations with arrival dates between December 20th and January 6th, 100% payment for the total stay is required.
Cancellation Policy:
Bookings cancelled less than 72 hours prior to arrival will be charged 100% of the first night. Bookings cancelled less than 10 days prior to arrival during holidays in order to will incur a 100% charge for the first night.

No Show:
Should guests not check-in and not cancel, 100% of the value of the first night will be retained on all rooms booked.
Credit Cards

MasterCard / Visa / Amex
Includes
Rates include taxes.
Notes
Rates do not include service. A minibar is available for an additional fee. There is a 2-night minimum stay. Rate for an additional person is $20 USD per night and additional children are $10 USD per night.
Check - In: 3 p.m. | Check - Out: 12 p.m.
Transportation
The hotel can provide airport transfers and transportation services on request and for an additional fee.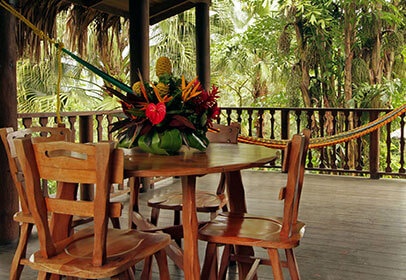 Romantic Package
Starting at $3,150MXN
Valid through December 15th 2019
1 night stay
Daily american breakfast
Romantic setting in the room
Romantic dinner witha bottle of sparkling wine
A temazcal session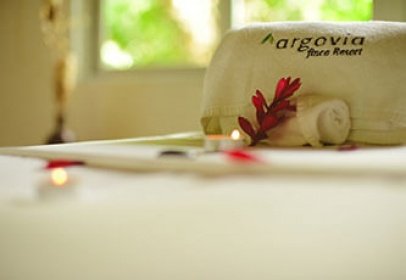 Spa Package
Starting at $3,150MXN
Valid through December 15th 2019
1 night stay in Cabana
Daily american breakfast
Romantic two course dinner
Temazcal session
Massage
SPA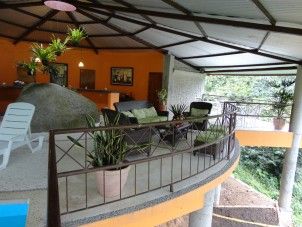 Argovia Finca Resort  presents "Anturios" Spa built over an incredible viewer to the sierra, it has a cover pool, relaxing area and massage cabbins. Within the massages you can also take advantage of the use of natural ingredients that you could find in the property.
Another attribute of this place is the Temazcal, the service offered for a minimum of two persons and takes approximately 40 minutes.
For any service we suggest to book at least one day in advance.
Services available from 8:00 am to 8:00 pm.
SPA Package
80 min.
600 pesos per person
1 relaxing treatment session, 1 temascal session
---
book now
Services
15 rooms
Various on-site tours ($)
Pool
Spa ($)
Temazcal ($)
Events room
Chapel
Wine & Food
"Tierra de Café" restaurant and the "Bamboo" bar serve breathtaking views as well as tasty Mexican specialities. Cuisine is prepared with home-grown ingredients.
Receive information about this hotel