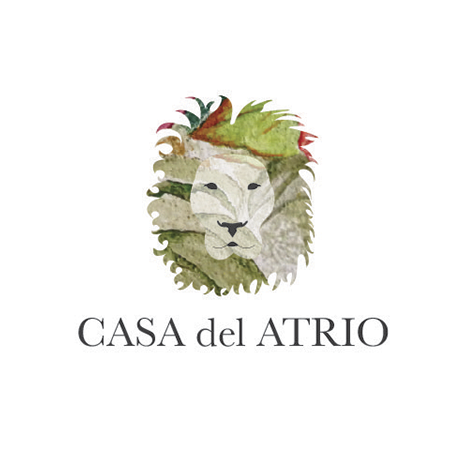 The city of Santiago de Queretaro has one of the most breathtaking historic centers in Mexico. It's no wonder it's a UNESCO World Heritage Site. So what if you could visit and stay with friendly, in-the-know hosts that happen to collect—and sell—art and also operate the most charming, little hotel which is pretty much walking distance to most things spectacular? Meet, La Casa del Atrio. Your new best friend in a city you will love.
Taking a 19th century home and converting it into a gallery-hotel is no easy task but it certainly makes for beautiful surroundings. With 12 unique suites, La Casa del Atrio manages to exquisitely serve its main purposes: promote art, culture and Mexican hospitality in Queretaro.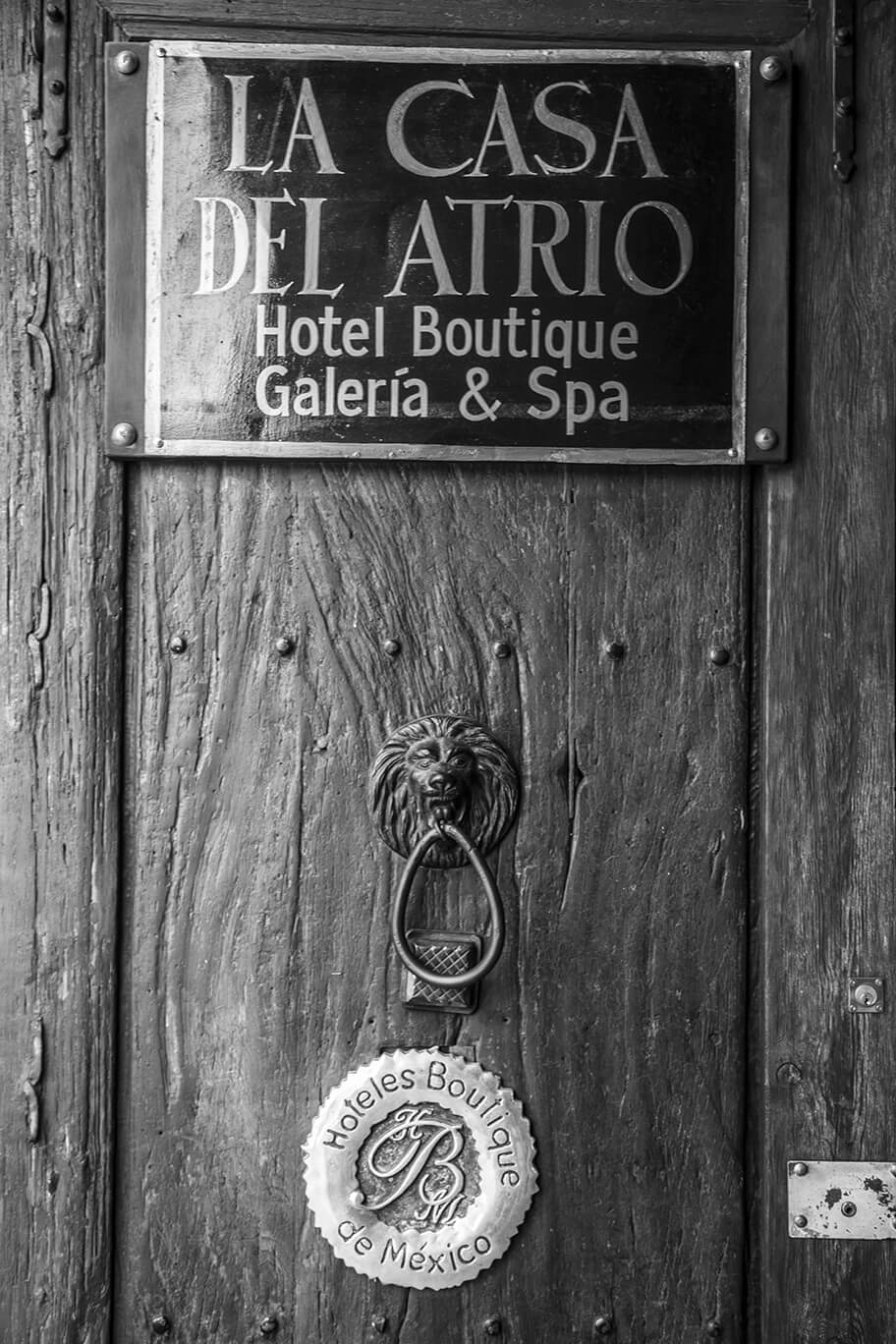 CONSIDER THIS…
Queretaro boasts one of the most vibrant historic districts in Mexico's colonial cities and this is the perfect hotel from which to discover all that it has to offer. Plazas, parks, museums, boutiques and various restaurants can all be found walking distance. Not to mention the amazing photo ops one will encounter in this area.
YOU'LL ESPECIALLY LOVE
The hosts understanding that it's the little things that make for a quality hotel experience. Surround your guests with great art work, then provide rich morning coffee, organic soap, and homemade lavender mist for a good night's sleep. Finally, make things simple with free long distance calls to Mexico, the US and Canada.
YOU MAY WANT TO KNOW
Rooms boast memory-foam mattresses, rain showers and a comfortable working space.
WHAT'S FABULOUS HERE
A simple door off an architecturally beautiful street, from the outside, the hotel seems simple and small. Beyond the threshold, several patios unfold. It's quiet and casual and you may want to just sit in the garden and read. But the best part is you can just stroll out the door and it's all there: shops, restaurants, museums, architecture, plazas and more.
The hands-on owners and gracious staff are true ambassadors for the destination and will make sure your Queretaro experience is rewarding and memorable. It's like having great friends that take time to plan your visit and tailor recommendations to your tastes.
WHO IT WILL APPEAL TO
Business travelers, couples, friends or solo travelers. An interest in art, history or architecture will enhance your overall experience.
WHAT OTHERS HAVE SAID (Links to related articles)
---
Rates
All suites have coffe maker and coffee service in room, flat TV screen, air conditioned, Wi-Fi internet, desk, lamps for lecture, memory foam beds, rain showers. Decorated with works of art and color that favors the meditation and invites to the relaxation.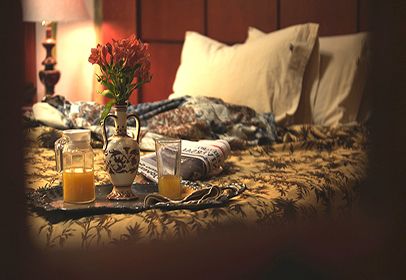 Romantic Package
Starting at $233 USD per night
Valid through December 15th, 2019
2 night accommodation
Daily American breakfast
Roses and a bottle of champagne in the room
Private three-course dinner with a bottle of wine at Di Vino Restaurante.
Two 60 minute relaxing massages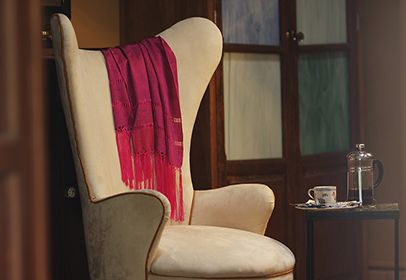 Relaxing Package
Starting at $205 USD per night
Valid through December 15th, 2019
2 night accommodation
Daily American breakfast
Two 60 minute relaxing massages
Your choice of one private Tai Chi or Yoga lesson
Manicure, pedicure or facial.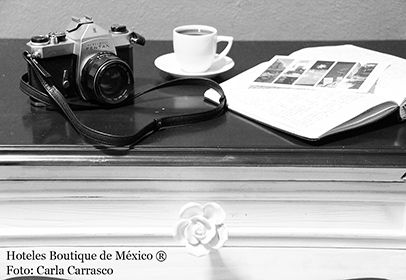 Cultural Package
Starting at $205 USD per night
Valid through December 15th, 2019
4 night accommodation
Guided walking tour through the downtown area
Guided visit to San Miguel de Allende, Tequisquiapan or Peña de Bernal
Relaxing one hour massage for two.
Private three-course dinner with a bottle of wine at La Casa del Atrio
Live the alchemy that transforms herbs, seeds, flowers, honey, tea and oils into healing, nurturing and stimulating formulas.
To know this process we offer you a welcome ceremony in which you will enjoy three different rituals for abundance and prosperity:
Flowers and seeds ritual, cleaning of hands and feet & mandala drawing.
These are our therapies and treatments that will help you get rid of stress so you can enjoy of physical and spiritual relaxation.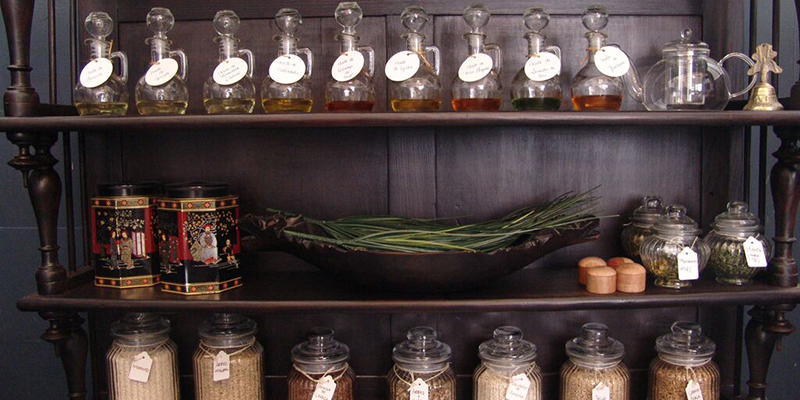 SIGNATURE TREATMENTS
SPA Journey
Massage and exfoliation of hands and feet, Relaxing therapy, Face & scalp massage, Departure with tea ritual
---
Day Spa
Welcome ritual, Juice or energetic drink, Balance Hot tub treatment with scalp massage, 60 minute Relaxing massage, Fruit and rest, Facial, Exfoliantion and Hydration of the entire body (Bride´s vei), Departure with tea ritual
---
MASSAGES
Deep Tissue
In this therapy the atenttion is focus in the deep layers of the muscles; the tension of the body is release, free of stress. We use esential oils with analgesic and vigorizing properties.
---
Hands
The hands massage is very beneficial and relaxing; helps the movility and blood flow of the area. Also you will receive a reflexology therapy to activate the points that connect the different parts of the body.
---
Feet
Powerful relieve effect. Enjoy with the essential oil with the herb of your preference.
---
Back
Due to ist anatomic and energetic importance, the back is the axis that holds the human being. Is for this that we provide a special therapy with the essential oil of the house.
---
Face & Scalp
This therapy helps the people with migraine.
---
Prenatal
Soft manipulation that you will be able to enjoy form the 4th month. This massage is recommended to enhance the blood flow and softening the skin while relaxing back and legs.
---
HIDROTHERAPY
Relaxing
Hot bath with a special mix of honey and milk to relax mind and body. Finally you will enjoy a 20 min. massage.
---
Detox
Hot bath with salts of lemon tea and cypress, it helps to detoxify and improve blood flow. At the end you recive a relaxing massage of 20 min
---
Balance
This bath has our signature essential oil, it guarantees relaxation at the end of the therapy. You will also receive a relaxing massage of 20 min.
---
Detox Steam Room
A therapy to regenerate the skin, ease congestion and free tensions. You can also choose from your favorite exfoliation. Then mud or clay is place id the are with more tension. At the end a shower.
---
book now
Services
18 suites
WiFi
Local & Long Distance calls
DVD
Use of laptop
In-Room coffee service
Tours ($)
Spa ($)
Yoga ($)
Wine & Food
La Casa del Atrio offers American breakfast by Erlum la Charcutería to all their guests. This includes fresh juice, fruit, yogourt, granola, bread and a variety of egg dishes and seasonal vegetables that will be the ideal start for your day. We particularly love the vegetable quiche.
Receive information about this hotel