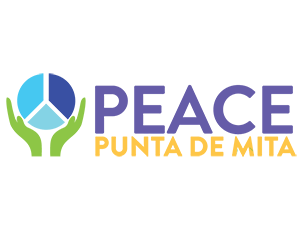 Protection & Education: Animals, Culture and Environment PEACE Punta de Mita is a nonprofit organization that grants donations to groups that support low-income women and children, developing education programs that promote awareness and the improved quality of life for children and young people with access to limited resources in Banderas Bay (Jalisco and Nayarit, Mexico). Its current programs, such as "Community Pride" and "Alternative School," are founded for children and young people who can not attend regular school for various reasons, usually behavioral problems resulting from difficult family situations. They seek to provide educational materials (pencils, notebooks, backpacks, coloring pencils and pens, books, blank paper) and construction materials (shovels, wheelbarrows, rakes, garbage bags) for recycling activities and waste separation as well as computer equipment (mice, keyboards, screens) to expose them to computer technology, given that they do not have such equipment in either their schools or at home.

With your contributions, Mexico Boutique Hotels has adopted the following programs: "COMMUNITY PRIDE", "ALTERNATIVE SCHOOL" and "COMPUTING" in Banderas Bay on the coast of Jalisco and Nayarit. Through support of these programs, we wish to improve the education provision for disadvantaged children and adolescents in the area, to help eradicate poverty, support environmental programs as well as familiarize young people with the positive attributes of tourism in the area so they see tourism as a lucrative activity that can keep them off the streets and therefore away from potential vices. The programs are constantly involved in acquiring work and gardening materials, school supplies and computer equipment to support these causes administered by PEACE in the Mexican Central Pacific, which are solid and serious programs aimed at improving the quality of life and future of disadvantaged children living in the region.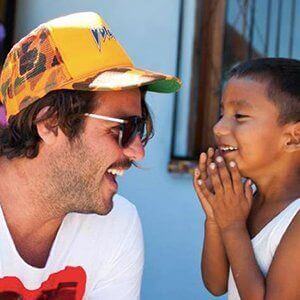 GOAL: That 60 children and young women from different parts of Mexico and residents in marginalized areas of Banderas Bay have the tools and supplies necessary to improve their quality of life and education. Mexico Boutique Hotels believes that education is the foundation for inspiring better human beings, and this program helps us to encourage the formation of better men and women for tomorrow, creating tourism ambassadors who are better prepared and who face a more dignified future for themselves and their families. When you make your reservation, Mexico Boutique Hotels and its member hotels will make an additional contribution to your donation of $50 pesos (or more) towards these three programs. Become a Mexico Boutique Hotels' Godparent and be part of the change. We will keep you informed of the progress we make in meeting the goal of this program and the needs of PEACE MEXICO AND PEACH PUNTA MITA.