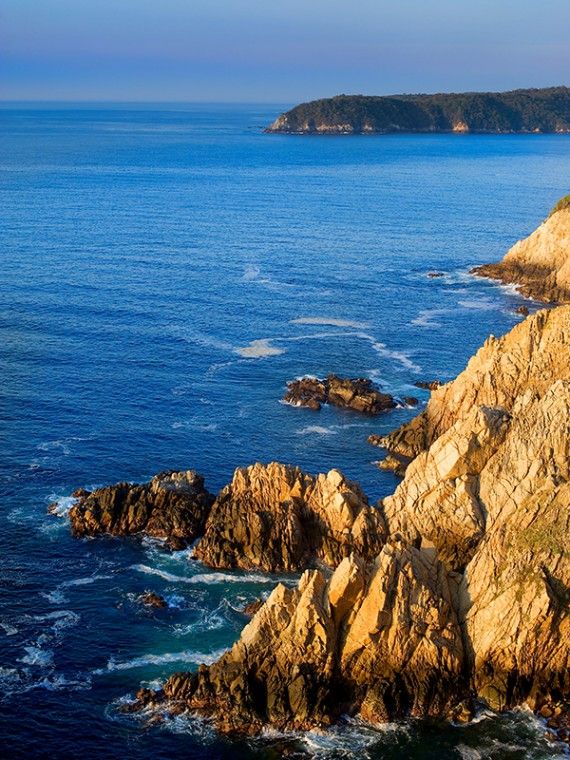 Huatulco
Huatulco, Oaxaca
Huatulco combines comfort and contemporary luxury with a natural setting of jungles, waterfalls and almost pristine rivers. It was, in fact, the first ecological tourist resort in America. Situated on the Pacific coast of the southwestern Mexican state of Oaxaca, at the foot of the Sierra Madre Sur, it comprises nine bays, each with distinctive characteristics.
Where is Huatulco
Located in the state of Oaxaca, the Bays of Huatulco span 23 miles along the South Pacific coast, between the Coyula and Copalita rivers.
The foothills of the Sierra Madre del Sur Mountains form a framework for each of the bays and are covered with abundant tropical foliage. It is truly an unspoiled tropical paradise where 70% of the area has been designated as an ecological zone. Huatulco has been awarded the Green Globe certification, the only resort in Mexico to receive this prestigious award (Green Globe is the worldwide benchmarking and certification system for the travel and tourism industry across the triple bottom line of economic, social and environmental management).
To Puerto Escondido – 110 km – 68.35 mi – 1:30 hrs
To Oaxaca – 295 km – 183.3 mi – 6:00 hrs
To Acapulco – 512 km – 318.14 mi – 7:30 hrs
How to get to Huatulco
Huatulco can be most easily reached by plane with several flights originating in Mexico City, Toluca and Monterrey. Please see www.mexicana.com for current schedules. Aero-tucan.com offers comfortable filghts from Oaxaca city as well.
How to get around in Huatulco
It is simple and safe to visit Huatulco and surrounding bays by car or by hiring a taxi. The downtwon area of Huatulco itself may be visited on foot.
What should you taste?
While in Huatulco, you will surely want to try typical Oaxacan cuisine [mole, tlayudas, tasajo and quesillo are musts], without a doubt one of the most exquisite of Mexico, and the region´s very famous beverage, mezcal. Of course you will also find delicious fish and seafood such as lobster, shrimp, clams, octopus and oysters.
What should you buy?
Typical Oaxacan products are widely available such as silver jewelry, hand-woven textiles, black clay pottery and mezcal.
What´s the weather like in Huatulco
One of the greatest strengths of this destination is its climate. Warm, slightly humid and with an average yearly temperature in the high 70s or low 80s. During the winter months (December to April), temperatures may soar up to the high 90s, making this a much sought-after sun destination.
Keeping busy
At Huatulco you can choose to work at nothing more taxing than getting a good tan, or enjoy exciting activities like rafting at full speed through the rapids of the Copalita River. Between the two extremes there is a wide variety of activities involving close contact with nature in an exuberant tropical beach setting.
Golf
Campo de Golf Tangolunda is a par 72 18-hole beautiful course next to the beach.
In addition to this, one can explore and shop in the small communities of Huatulco, such as Santa Cruz, La Crucecita, or old Santa María Huatulco (the municipal seat). When doing so, one can travel between the communities by bus or taxi. The entire area has a "small town" feel about it and is rarely crowded with tourists with the exception of the Christmas and Semana Santa holiday periods.
Great tours and excursions
CRUISES: Catch a cruise boat at the Marina in Santa Cruz Bay to see all of the nine bays.
SNORKELING: The best snorkeling is at La Entrega beach, but almost everywhere along the coast you will find coral reefs and enough marine life to give you an unforgettable snorkel experience.
DIVING: Cacaluta and La Montosa Reefs, the zone of El Tigre and the sunken ship at El Bufadero are terrific spots for diving.
FISHING: Try your skill at fishing for marlin, mahi mahi, tuna and sailfish.
MORE WATER ACTIVITIES: Riding the river in a kayak, on a raft or in a canoe Jet skiing, ocean kayaking, sailing.
ACTIVITES IN SURROUNDING AREAS: Rappelling the walls of Punta Celeste, Piedra de Moros and the waterfalls of Copalita.
RIDING THROUGH THE JUNGLE: on horseback or on a mountain bike or motorcycle.
COFFEE PLANTATION TOURS: visiting the plantations where "Pluma," the best coffee in Mexico is grown.
Special Events
• Musica por la Tierra Concert (April and May)
• Festival Internacional Musica del Mar: November and December.
• Fishing Tournaments (varying dates)
You may want to know...
The nine bays of Huatulco
Tangolunda Bay was chosen as a site for the first class hotels and is host to the most demanding international travelers. The golf course is also located here.
Santa Cruz Bay boasts La Bufadora, a rocky formation where waves shoot water into the air like a geyser. Here also is the marina where you can catch a cruise around the bays. Less than a mile inland is the town of La Crucecita, which many say has one of the prettiest plazas in all of Mexico.
The other seven bays are Chahué, the largest of the nine; San Agustín, with many reefs ideal for diving; Chachaucual Bay, with its virgin beaches; Cacaluta, with high sand dunes; and the three bays Organo, Maguey and Conejos, ideal for swimming, snorkeling and enjoying beautiful sunrises, yes sunrises.
Who would Huatulco appeal to?
A traveler that loves nature´s beauty, enjoys water sports or simply loves to spend a relaxing day in the sun.
Filter
Get specific results
Download here our complete hotel directory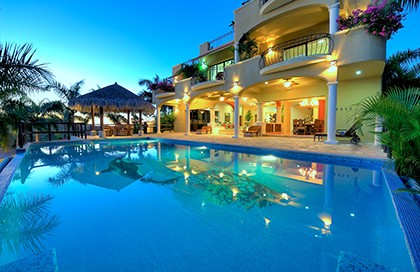 Las Palmas Villas y Casitas
Huatulco, Oaxaca
Some places seem to have been designed with so much love that they not only blend in with their surroundings, they enhance one's appreciation...
ver mas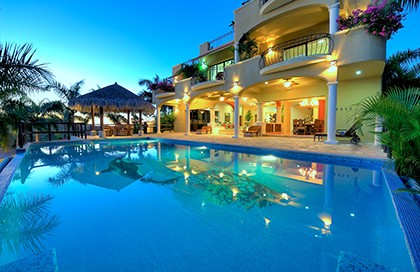 Las Palmas Villas y Casitas
Huatulco, Oaxaca
Some places seem to have been designed with so much love that they not only blend in with their surroundings, they enhance one's appreciation...
ver mas
Descargar aqui el directorio completo de nuestros hoteles