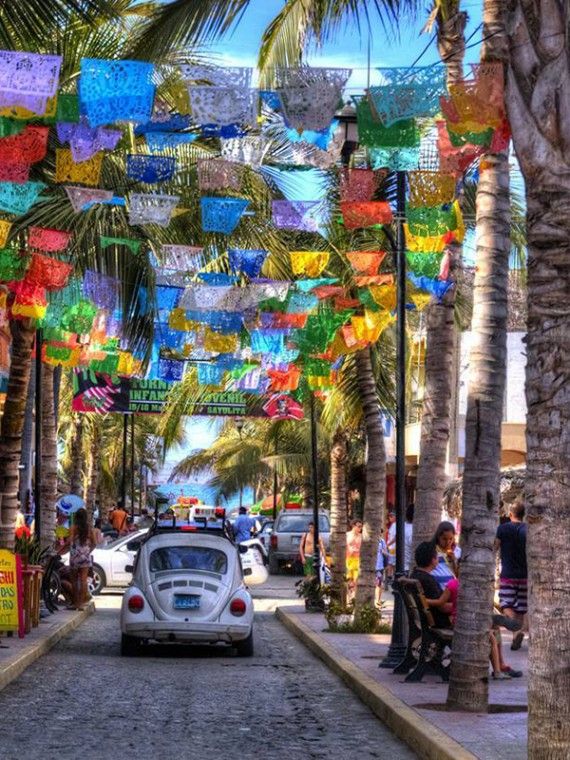 Sayulita
Sayulita, Nayarit
Known for its consistent river mouth surf break, roving surfers "discovered" Sayulita in the late 1960s with the construction of Mexican Highway 200. Today, Sayulita is a prosperous growing village of approximately 4,000 residents. Hailed as a popular off-the-beaten-path travel destination, Sayulita offers a variety of activities such as horseback riding, hiking, jungle canopy tours, snorkeling and fishing.
Still a mecca for beginner surfers of all ages, the quaint town attracts upscale tourists with its numerous art galleries and restaurants as well. Sayulita has a curious eclectic quality, frequented by native Cora and Huichol peoples, traveling craftsmen as well as international tourists. Sayulita is the crown jewel in the newly designated "Riviera Nayarit", the coastal corridor from Litibu to San Blas. Its natural beauty and easy access to Puerto Vallarta have made Sayulita real estate some of the most sought after in all of Mexico. With a growing ecological awareness and stricter zoning enforcement, development is being regulated to help safeguard the environment and quality of life of the community.
Sayulita now has a medical office with an English-speaking doctor and pharmacist, a number of internet cafes and a wide variety of open-air eateries—some right on the sand beach. Sayulita has recently become a wedding destination with a Roman Catholic church and a number of local wedding planners.
Filter
Get specific results
Download here our complete hotel directory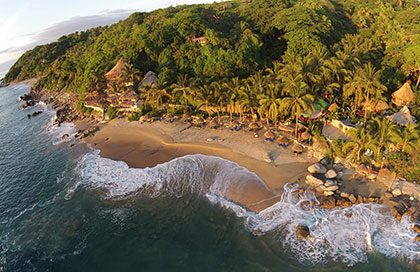 Playa Escondida
Sayulita, Nayarit
True to its name, Playa Escondida ("hidden beach" in Spanish) is tucked far away from the madding world, nestled in the lush Nayarit jungle...
ver mas
Descargar aqui el directorio completo de nuestros hoteles