Holbox: Whale Shark's summer sanctuary

Share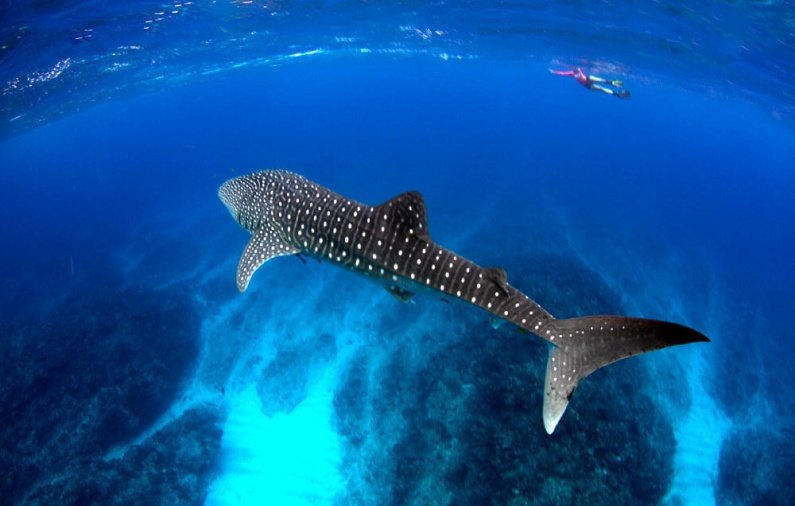 If there is something that has always marveled me in any trip I have taken, and not only for having grown up in the city, it is to have the opportunity to interact with different fauna species.  They are undoubtedly part of the best memories I have.  Meeting face to face even with the tiniest animal awakens one more time that childlike curiosity I have been losing in the every day life.
Summer is here and in the waters of our country dwells an animal not even the best writers could have created.  The whale shark (Rhincodon typus) is the largest fish of the world and can be up to 59 feet long.  That is why it has been named "whale", although it is not related to that species.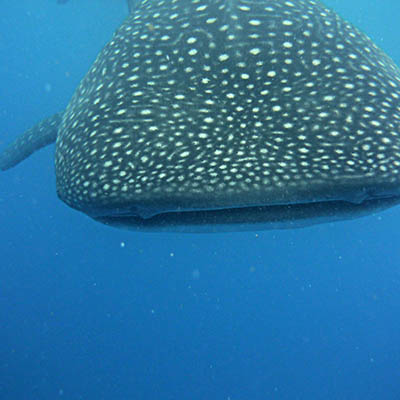 Its characteristic spots are a kind of digital print as their pattern is unique and unrepeated.  Whale shark is vivipary and in occasions it is possible to sight adults and their offspring.  There are records of a female with 300 babies.
It lives in warm seas and oceans, close to the tropics.  It usually remains within the  ±30° latitude and around 2,200 feet depth, but it is also possible to sight them near the coasts and in areas where fresh water feeds the sea favoring the growing of plankton, its favorite food – fortunately for us as it is the main reason for them to visit
Holbox Island.
It feeds through a filtration system.  It sucks water and when its mouth shuts food gets filtered thanks to a series of gills that trap it in gill rakers.  Its main food consists of plankton, nekton, macro algae, krill, crustaceans and small fish such as Peruvian anchoveta, sardines and tuna.
It is a lonely swimmer, although sometimes it forms groups to feed in areas with great food concentration.  In spite of its big size, this species is very docile and does not run away when swimmers or fishermen get close to them.

Only a few countries are lucky enough to be dwelled by this species, among them Philippines, Malaysia, Puerto Rico, Dominican Republic, Seychelles Islands and of course, Mexico!
Unfortunately this species is considered as threatened and is currently under the protection of Mexican organisms and laws.
We invite you to visit Holbox Island this summer and enjoy the opportunity and fortune to interact with the Whale Shark.
Stay at VILLAS FLAMINGOS.