LOVE PRESENT IN MEXICAN ART

Share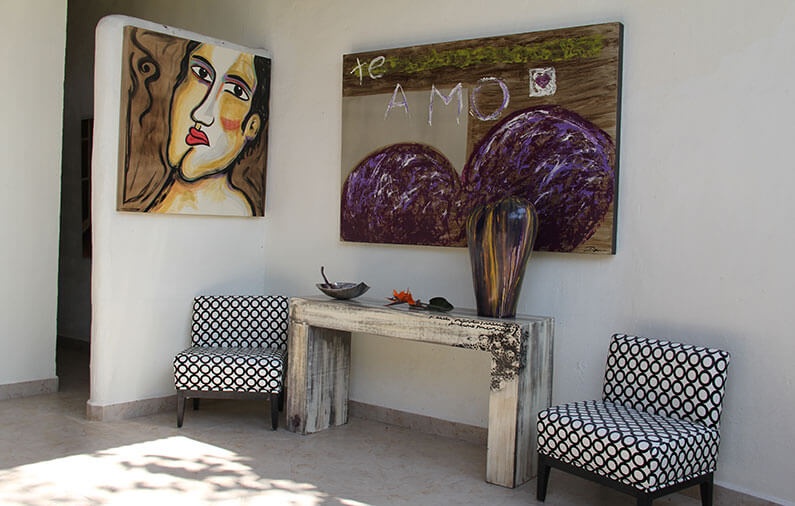 Artists reflect on their works what their hearts feel, as well as their ideologies and the way they see life. This is how some of the most famous artists have created excellent art works making allusion to one of the most important feelings for the human being, LOVE, that love which is born unexpectedly and which makes us be better persons.
Love is the perfect excuse turned inspiration for writers, painters, sculptors and poets who have known how to transfer their emotions beyond their own feeling, evoking romance and inspiring so many. On this occasion and because of the Valentine's Day celebration, we have decided to show you a little bit of the works of Mexican artists who left a love legacy to the world.
Artist: Frida Kahlo – Painter
Name of the work: Frida y Diego 1929 – 1944:
This double portrait was painted in 1944 as a present for his husband, the also Mexican painter Diego Rivera for the celebration of their fifteenth wedding anniversary. The relationship between the spouses is reiterated with the moon and the sun.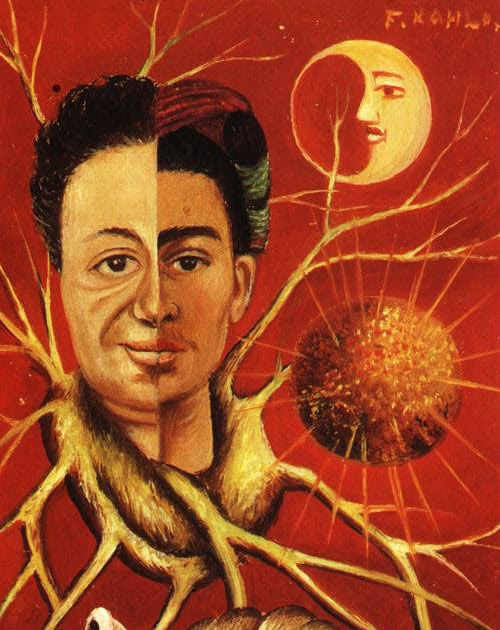 Name of the work: Nostalgia
Installed on the historic Malecon of Puerto Vallarta, this work was created to symbolize his love for his wife Nelly Barquet, and their love story.
This beautiful piece shows a couple sitting side by side on a granite bench, gazing and dreaming at the sea, delighting in the immense happiness of living their love, a love that overlasted time and distance to finally come true.
Artist: Sor Juana Inés de la Cruz – Poet
Name of the work: "Esta tarde mi bien" (This evening my love")
This poem reflects the writer's love for her most beloved one, and it allows to see all the love she feels for him.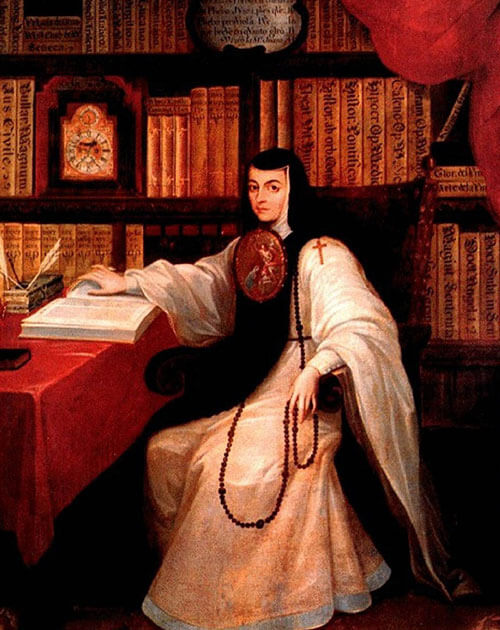 Artist: Laura Esquivel – Writer
Name of the work: Como agua para chocolate (Like Water for Chocolate)
The story of this work develops in Mexico of the early 20th century, where Tita, the central character, shows all her love for her beloved Pedro doing what she does best, cooking. A story where, despite the tragedy surrounding the main character, it is always clear that the predominant feeling in her is LOVE.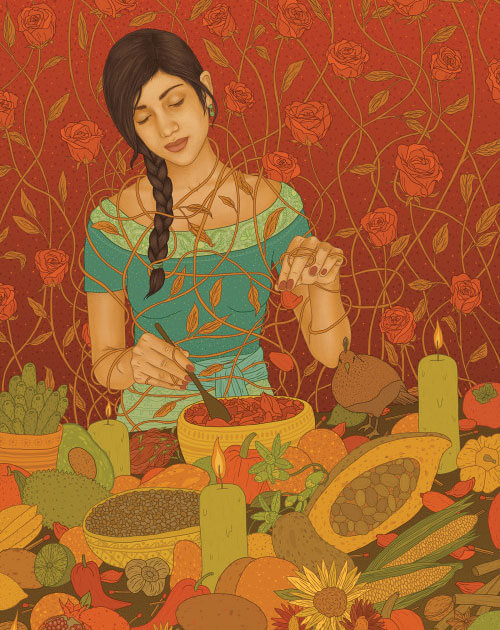 To summarize, we can say that despite the adversities, MEXICO IS LOVE.

Angela Ortega (Eng)
Born in the central region of Mexico, but having lived most of her life in the beautiful state of Nayarit, Angela fell in love with this area's landscapes and its natural beauty. With the firm conviction from an early age that she wanted to be part of the way tourism was managed in her state and the country at large, she studied a degree in Tourism Management and Development at the Technological University of Nayarit. Immediately following her studies, she immersed herself in the world of hospitality in Puerto Vallarta, an iconic city within Mexico known for its wide range of hotels. Working within this field, she took various positions, which allowed her to develop many skills such as teamwork and great service as well as to learn about the standards of operations at a large hotel complex. After taking a break from the hotel industry for personal reasons, her path met Mexico Boutique Hotels, a company that closely matched her personal convictions, which involve presenting Mexico to the world as a brand that guarantees memorable experiences thanks to its natural beauty and the excellent hospitably of its people who by their very nature provide great service and are excellent hosts. Angela currently serves as Chief E-Concierge and Travel Designer for the aforementioned company, offering travelers the opportunity to live a different experience every day, where attention to details make a huge difference.