And why not only me? The single tourism trend

Share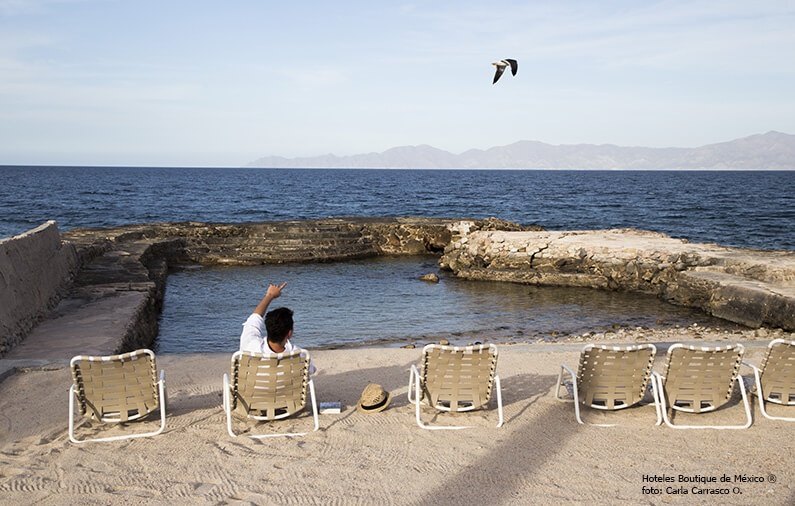 TRAVELING is undoubtedly one of the most enriching activities a human being can experiment, not only speaking at a cultural level where you can learn and be part of the customs and traditions of the visited destination, but also at an emotional level, as traveling expands our mind to new horizons, widening the perception of the world in general we have, the perception of ourselves and that of our reaches.
Travels are usually enjoyed in company of friends, family and of course, a better half. However, during the last decade the idea of traveling solo has come up into the mind of assiduous travelers. Millions of people in the world have wondered Why not on my own? Stemming from this question has arisen the SINGLE TOURISM trend, which has nothing to do with a person's civil status, but rather with the way they travel, on their own.
The idea of setting off a solo journey scares too many, as anything new and unexplored generates certain fear. However, those who have done it have attested that there is no experience more marvelous than being able to travel with your suitcase as the only companion, collecting memories made by yourself, which at the end of the trip will make you feel proud of your feat and of what you learned from it.
Let's make a list of the advantages of traveling solo:
PLANNING THE EXPERIENCE AT YOUR LIKE: Traveling alone implies the fact that you don't have to take into account anyone but yourself. It is the great possibility of being selfish in a valid way, so the full itinerary is on you.
MEETING NEW PEOPLE: Being alone during a trip makes people socialize in the visited destination, be it to ask for directions or just to have new company. Being alone in a place implies learning how to move around, getting to know transport networks and having to talk to strangers, but at the end of the day all these actions become small achievements which persuade us even more that is worth to travel solo.
LEARNING HOW TO SOLVE PROBLEMS: Someone said once: "I have learned so much from my mistakes that I am considering making a few more". When a conflict arises during a single travel, it may look like the end of the world. However, it is those first few stress seconds where one learns how to deal with problems and find solutions.
Upon the great worldwide demand for single tourism, during the last few years have appeared companies whose main objective is to take care of the needs of this kind of travelers who have the idea but not the experience.
At MEXICO BOUTIQUE HOTELS we sure have the experience, and our small charming hotels are a perfect fit for these experiences, where you will find the perfect space to enjoy and pamper yourself.
Visit our idyllic hotels and destinations.
Call 1 855 2236061
Write [email protected]

Angela Ortega (Eng)
Born in the central region of Mexico, but having lived most of her life in the beautiful state of Nayarit, Angela fell in love with this area's landscapes and its natural beauty. With the firm conviction from an early age that she wanted to be part of the way tourism was managed in her state and the country at large, she studied a degree in Tourism Management and Development at the Technological University of Nayarit. Immediately following her studies, she immersed herself in the world of hospitality in Puerto Vallarta, an iconic city within Mexico known for its wide range of hotels. Working within this field, she took various positions, which allowed her to develop many skills such as teamwork and great service as well as to learn about the standards of operations at a large hotel complex. After taking a break from the hotel industry for personal reasons, her path met Mexico Boutique Hotels, a company that closely matched her personal convictions, which involve presenting Mexico to the world as a brand that guarantees memorable experiences thanks to its natural beauty and the excellent hospitably of its people who by their very nature provide great service and are excellent hosts. Angela currently serves as Chief E-Concierge and Travel Designer for the aforementioned company, offering travelers the opportunity to live a different experience every day, where attention to details make a huge difference.