Summer without a beach? Consider it an option

Share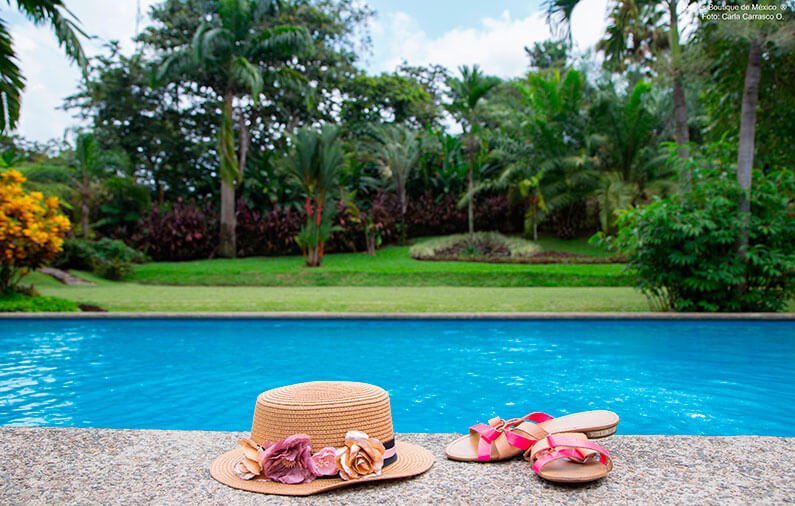 Getting refreshed and enjoying the summer sunshine not only does happen going to the beach. While it stands true that we love beach and right in summer is when most people decide to visit it, we might as well consider some other options for this season's vacations.
Combining culture, art, gastronomy and music can be a different alternative for those who don't feel like or don't have the chance of hitting the beach this summer.
Imagine spending a summer in close contact with nature, visiting areas you haven't even imagined exist, riding horseback or ATV's, flying on a balloon, visiting museums, knowing the coffee growing process, or that of exotic flowers, visiting wine cellars. Sounds good, right?
But you don't have to just imagine it. In a country with so many options and natural beauties as Mexico, WE CAN ENJOY IT! Let us help you choose the option that lures you the most, let yourself go and enjoy with friends or family. We can also offer weekend escapades for couples with limited time.
At Mexico Boutique Hotels we will love to help you plan your summer escapade WITHOUT A BEACH, take you out of routine to experiment new sensations and flavors, visit that place yuo jave dreamt of, but haven't yet discovered.
Call us or email us, YOU ARE STILL ON TIME!

Angela Ortega
Nacida en el centro del país, pero pasando la mayor parte de su vida en el bello estado de Nayarit adquirió el amor por esas tierras y por las bellezas naturales que estas poseen. Con la firme convicción de ser gestora del crecimiento turístico en el estado y en el país, estudio la Licenciatura en Gestión y Desarrollo Turístico en la Universidad Tecnológica de Nayarit. De manera inmediata al finalizar sus estudios se incursionó en el mundo de la hotelería en Puerto Vallarta Jalisco, una cuidad icono del país, bien conocida por su amplia oferta hotelera. Estar inmersa en ese ámbito y desempeñando diversos puestos en diferentes áreas, le permitió desarrollar sus habilidades de trabajo en equipo, de espíritu de servicio, así como aprender los estándares de operación de un gran complejo hotelero. Pasados un par años y por motivos personales se retiro de la hoteleria, pero la vida puso en su camino a Hoteles Boutique de México, una empresa con convicciones muy similares a las personales, las cuales involucran representar a México ante el mundo como una marca que garantiza escenarios memorables gracias a sus bellezas naturales poseídas, así como un excelente trato por parte de una población que por herencia es servicial y buena anfitriona. Actualmente funge como Chief E-Concierge and Travel Designer en la empresa antes mencionada, ofreciendo día a día al viajero la oportunidad vivir una experiencia diferente donde la atención a los detalles hacen una enorme diferencia.