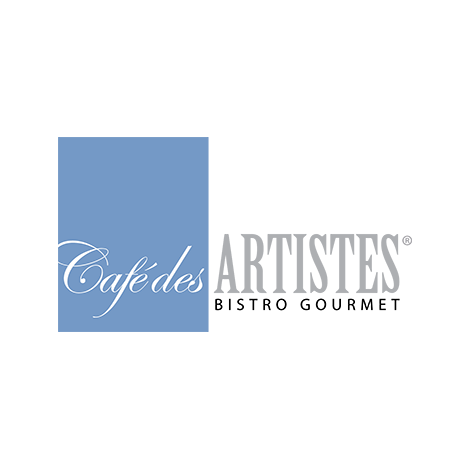 HISTORY & MORE
History and passion for a dream that start 24 years ago, a tradition of flavors that prevails and evoves with interesting surprises and rewards for their fans. Love for the deatils and creativity have made of this the perfect placeto spend incredible moments, a party for the senses that is enjoy with the soul.
Located in a antique house of the center of Puerto Vallarta, Café des Artistes, offers eclusivity, elegance and comfort in unique natural ambiences in particular natural atmospheres that are embellish by the exquisite menu; carefully created under the direction of the acclaim Chef Thierry Blouet.
Presenting the most traditional gourmet experience of Puerto Vallarta and Banderas Bay to the rest of Mexico and the world.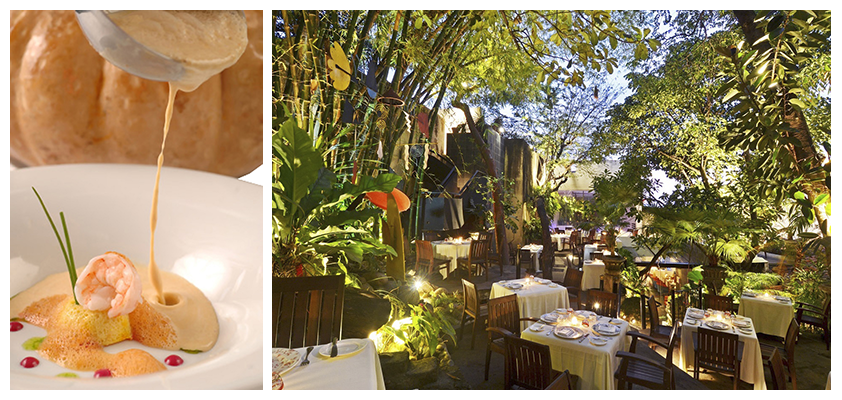 YOU SHOULD KNOW
Their impressive wine cellar is one of the most large of the region of Banderas Bay, with a capacity for 2,500 bottles of 450 different labels; an exquisit variety to pair each dish.
YOU'LL BE CAPTURE
Café des Artistes offers a magical atmosphere, divided in three areas:
The Gardens, indirect lights, surrounded by a lush vegetation that recall romanticism. Available from November to May, appropriate months for outdoor dinning.
P'yote Lounge, "Expressions of life and huichol art",  an artistic symbol that translates into this space. The name comes from indiginous traditions  of spirituality.
Contemporary stone tables, a mix of history and new currents, ancient columns that each night are witnesses of the piano and violin, while enjoying the variety of beverages that the bar offers.
Interior, Art and Elegance, that is how this space is define, semi private rooms that operates all the year, conviniently cover to enjoy an unforgetable dinner through time. A priviledge room call "Drops room" a most to visit and take and have great memories from your visit.

GOURMET FLAVORS
Tradition, Flavor, and evolution are the basic ingredients to develop the menu of Café des Artistes. Design with fresh, organic and locally produce ingredients, where the influence of Mexico are combine with french techniques that are in constant changes giving as result excellent quality.
---
Menú
Over 23 years of experience, offering luxury, elegance and comfort. A menu created  under the direction of acclaimed Chef Thierry Blouet.
Thierry Blouet passionate of the refinement; their profound perception towards art, designs, architectonical forms, fashion and music compositions is reflected in his kitchen. The fresh products and quality, their cheerful colors, aromas, textures and the magic of the flavors are its passion.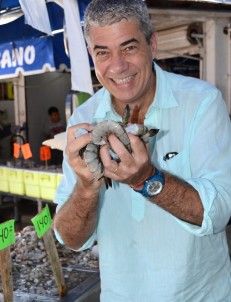 As a Chef that admires the internal and external beauty in each detail, Thierry cooks for the senses; his creations are sensual arrangementswith colors that are sensitive to the sight, tempting aromas and subtle textures that excites the palates and concentrate the flavors that results in the perfect taste.
CHEF'S SUGGESTIONS
The sole dish with over 24 years in the menu, the traditional "Prawn & Pumpkin Cream Soup" from Chef Thierry, is a most to taste while at Café des Artistes. Another special dish of the house is the classic "Roasted Sea Bass Filet with Potatoes", with turnip anise crystalize, spinach flan and fine herbs sauce.
AWARDS
BEST RESTAURANT IN MEXICO 2011-2012 by the restaurant guide GOURMAD
"In Café des Artistes there in not a single dish that is not a work of art and not a work of art that doesn't feed the spirit..." Mexican Writer Carlos Fuentes.
Travelers Choice -2014 by Trip Advisor
Excellence Certification 2014
5 Course Temptation Menu

Fried Soft Shell Crab
Watercress salad, orange, pecan, almond, apple and jicama; honey vinaigrette and balsamic vinegar
Or
Organic Tomatoes Festival and Mozzarella Mousse
Pistachio vinaigrette, cilantro and basil pesto; mini brioche bread
White Garlic and Almond Gazpacho
Tomatoes sorbet, chipotle foam
Or
Smoked "Magret" and Confit Duck Chilaquiles
With tomato sauce, arugula, fresh cream, cheese, avocado and port reduction
Catch of the Day the Taste of Mexico
Served with cactus "enchiladas", green tomato sauce, grilled avocado, Anaheim chili stuffed with dry fideo and shrimp
Or
Giant Shrimp and Baby Squid "Adobados" with Garlic
Avocado custard, cherry tomato sauce, potato cloud, sausage and edamames
Or
Watercress and Tofu Ravioli with Garlic-Parsley Butter
Grilled wild mushrooms, light red pepper sauce, herb sigh
"Prime" Sonora Filet Mignon and Bone Marrow
Confit shallot compote with merlot, portobello mushroom carpaccio, brussels sprouts, peas; "dauphine" potatoes, balsamic vinegar sauce
Or
Beef Tongue Steak
Creamy and corn crumble, avocado, green tomato and cilantro puree, confit baby onions
Or
Risotto ai Funghi
Perfumed with truffle and parmesan sigh
Lemon Parfait
Pistachio mille feuille, red fruits cocktail and pistachio crumble
Or
Red-Exotic Dancer Café des Artistes
Raspberry mousse, chocolate cake without flour
Or
Mango Symphony in Textures
Gelée, mousse, coulis, sorbet, compote, mango salad and dried mango
The flowerpot
Three chocolate mousse with chocolate powder (to share)
Super moka coupe
Coffee ice cream, chocolate crumble, whipped cream, espresso shot and moka-pecan meringue
Cuisine
Cocina Gourmet, Elegante Confort, Exclusivo
Facilities
Waiting Room
Parking
Valet Parking
Wireless internet
Cigar Room
Receive information about this restaurant