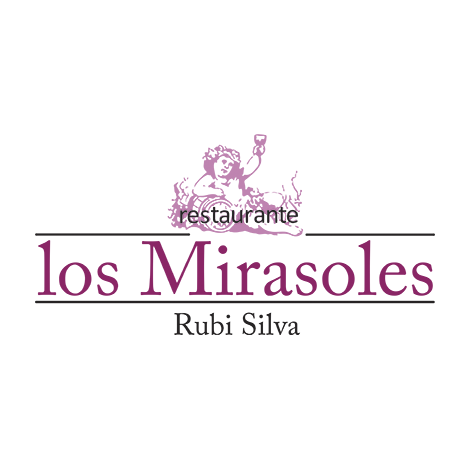 Los Mirasoles' venue is part of the building of Morelia's Historic Center, a city featuring the title of World Heritage Site.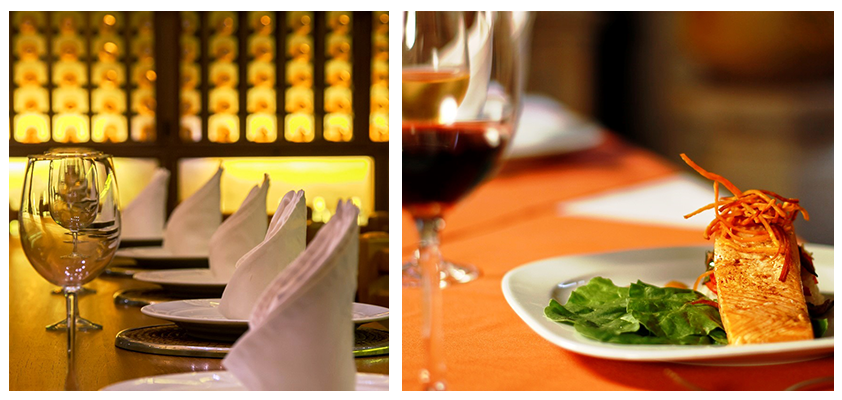 YOU SHOUD KNOW...
Los Mirasoles Restaurant is located in the heart of Morelia, in an old viceregal mansion whose earliest records date from the 17th century.  This mansion has an interesting history in the coating or "enjarres" of the pantry of its old kitchen, where a message was found by the starters of Mexico's independence.
The restaurant was part of the gastronomic backing group to support in Paris the proposal to register Mexican Cuisine as Intangible Cultural Heritage by UNESCO.
YOU'LL BE CAPTURED BY...
The wine cellar in Los Mirasoles will really captivate you, as it is one of the most important ones in the region.  It features in a special room carefully-selected wines from the five continents with over 100 different labels to taste every day.  This cellar is an achievement of sommelier Fernando A. Figueroa.

GOURMET FLAVORS...
Los Mirasoles features not only food, but also regional and international gastronomic art.  Here you will find succulent specialties from Michoacán next to Argentinian beef cuts paired with an ample selection of domestic and imported wines.
---
Menú
APPETIZERS

Capon Chilli Peppers
Black chilli peppers from Querendaro stuffed with fried green tomatoes, onions and Cotija cheese, served with tomato sauce

Corunda soup
Diced, steam cooked tamale with a tomato and serrano chilli pepper sauce, topped with fresh cheese

Golden trout tacos
Cuitzeo style

Pork shank tacos
With onions and cilantro

Golden Cuitzeo charalitos (typical Mexican small fish, fried in batter)

Grilled asadero cheese

Nexpa tostada
Tostada with seared tuna, cilantro mayonnaise and dry chilli pepper sauce

ARGENTINEAN STYLE EMPANADAS

Ground beef

Sweet corn Stuffed with sweet corn and cheese

Criolla Stuffed with ham, bell Peppers, cheese and olives, covered with a tomato sauce

SALADS

Mixed Mirasoles
Mixed lettuce, tomatoes, avocado, onion, provolone cheese and grilled Chicken breast with house dressing

Watercress with pear
A delicious combination of watercress, pear, blue cheese and pistachios with mango vinaigrette

SOUPS

Tarasca soup
Traditional bean soup from Pátzcuaro with corn tortilla chips, mild black chilli pepper, avocado and fresh cheese

Churipu
Typical beef broth served during parties in the  Puréhpecha Plateau. It comes with one corunda

ENTRÈES

Corundas with pork and chilaca chilli pepper strips

Pork shank in pulque based morelian sauce
Pieces of pork shank served with a sauce prepared with dry hot Peppers and "pulque" (a cactus based beverage) served with rice and beans

Mole with chicken
Morelian mole served with rice and beans

Enchiladas placeras with chicken
Without chicken

Traditional enchiladas from Morelia, stuffed with cheese and onion

Doña Mary steak
Steak stuffed with almonds, raisins and herbs in a tomato, Black pepper and olive sauce. Served with salad and mashed potatoes.

Stuffed chilli pepper
Dry chilli pepper stuffed with Cotija cheese in a tradicional Morelian tomato sauce. Served with rice

Zacan steak
Beef medallion and asadero cheese served with a black chilli pepper sauce

Cuitzeo Chicken
Exquisite seasoning of the grandmother Nico

FISH AND SEA FOOD

Mirasoles Salmon
Salmon on a bed of four cheese fettuccini

Monarch Salmon
With spinach, grilled vegetables and rice

Thai T'kie Toh Tuna medallion
With miso and ginger sauce, served with jicama, mango, orange, celery and red onion

Atapakua

BEEF

Rib eye steak (14 oz)
Served with salad  or French fries

Entrecote steak
With fine herb butter

Chef steak
With mustard and dill butter, au gratin

Flank steak
Served with guacamole, potatoes or salad

Parian flank steak
In a spicy sauce with cactus and grilled onions

KIDS MENU

Chicken soup with rice and vegetables

Thin breaded Chicken breast

Spaghetti Bolognese

CUISINE FROM MICHOACAN TASTING MENU

(4 courses)
Small trout taco, capon chilli pepper, corunda soup
Tarasca soup
Enchilada placer, Doña Mary steak, Pork shank ribs
Mirasoles delight, chongos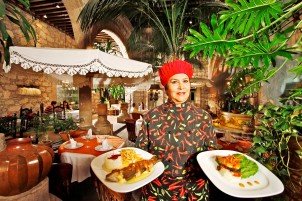 Family cuisine surrounds Chef Rubí  Silva, as her training in the kitchen comes from her aunts, grandmothers and mother, who passed their secret for good taste.
Chef Rubí  Silva is always evolving, just like her creations, constantly adding specialization courses in gastronomy in Mexico and Argentina.
She has presented her cuisine in Paris, Madrid, New York, Aspen, orlando, mexico City and several other cities in Mexico.
Chef Rubí  Silva has come up with the knowledge and identification of her environment, which has allowed her to gather dishes from different regions, a praiseworthy work of research and recognition of the great maestros of Michoacán cuisine who have nurtured Los Mirasoles' menu in the culinary path for Morelia and the world.
CHEF'S SPECIALS…
Chef Rubí Silva has developed three exceptional dishes that are the flagships of Los Mirasoles.
Chiles Capones, Enchiladas and Chamorro in Pulque Adobo are but a few of the delicious specialties you will find in Los Mirasoles' menu, in traditional Morelia.
Tasty "Buñuelos Mirasoles" are the perfect touch to finish up a delicious dinner at Los Mirasoles, where dining is a plesure!
AWARD
It belongs to the "Club de Calidad Tesoros de Michoacán y Tesoros de México", Quality Club Michoiacán Treasures ane Mexico Treasures.
Since 2004 to date it has been awarded the Five Star Diamond Award.
It has DISTINTIVO H for food hygiene and safety.
Kids Menu

Chicken soup with rice and vegetables

Thin breaded Chicken breast

Spaghetti Bolognese
Cuisine from Michoacan Tasting Menu (4 courses)
Small trout taco, capon chilli pepper, corunda soup
Tarasca soup
Enchilada placer, Doña Mary steak, Pork shank ribs
Mirasoles delight, chongos
Receive information about this restaurant