 Teresita's Panadería and Bistro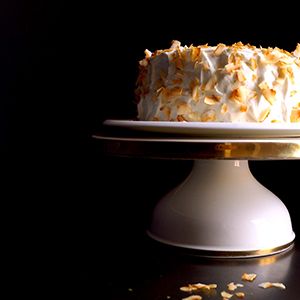 Teresita´s Panadería & Bistró  was not a  project that came out of  the blue prints, it was spontaneous. Teresita, the owner arrive to Álamos, Sonora in an early stage of her life, single and with many ideas to put in practice. Was at this moment when she fell in love with an ancient colonial house of 200 years old, restore by the previous owners, it was the perfect place to start building her dreams. A small hotel with restaurant service.
With effort and love the " Red Door" opened - a small Inn, where breakfast, lunch and paired dinnerd where served as well as special events where hosted. With the acceptance of the clients a more appropriate place for the concept was choosen, creating the nowdays Teresita's Panadería y Bistró.
The evolution tha it has on a daily basis is what makes it an important place in the destination, growing its menu from baguettes, to serve breakfast, lunch and dinner. Also they additioned a wine selection, with Wagner wines imported from California among others. Having the fortune of serving a salmon fillet for dinner directly from Alaska.
In this four years Teresita's continues with the changes in the menu, using local and foreign suppleirs to offer an interesting menu with an international touch.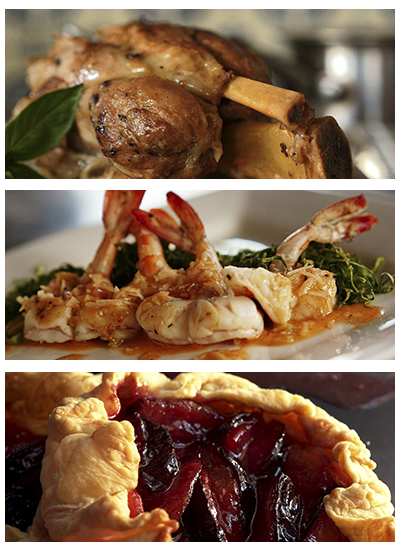 YOU SHOULD KNOW...

Teresita's offer packages for events or parties, they are unique, the experience of fine dinning, good service and a variety of options for the clientsare perfect to enjoy everything that Teresita's puts on the table.

YOU'LL BE CAPTURE
The special desserts as the chocolate tarta with almonds, carrot cake with cream cheese glaze and the classic frech tatin tart. The breads for breakfast goes from the warm almond croissants, glorious carrott muffins and cinnamon rolls.
The homemade bread are also a most, as well as the baguettes, but the list has grown to the point of include italian, walnut whole wheat, whole wheat, rosemary, gluten free and organic whole wheat from Sonora.

YOU'LL LOVE

Visiting its fabulous boutique where you can find excelent artisan Tequila, paper skulls, Teresita's aprons and Frida Kahlo's art pieces made by the artist Ana.

Picturesque and authentic art crafts in Álamos, Sonora that Teresita's present to all her visitors.
---
Menú
SALADS

Simple
Lettuces of our garden and seasoning of the house

Super simple
Lettuces, green apple, hazelnuts, peppers, onion, crostini with goat cheese & house dressing.

Caesar
Roman lettuce with sheets of parmesan cheese and herb crotón  accompanied of toast with untable of anchovies. 
*With grilled chiken

Abierto de atún
Tuna, red onion, pickles and celery. on a bed of lettuces and toast.

Wedge
A wedge of iceberg lettuce, blue cheese dressing, red onion, tomato, hard-boiled egg, bacon and croutons.

Teresita´s
Grilled chicken, lettuces, tomato, red pepper, onion, apple, avocado tossed with our house dressing, topped with artichoke soufflé

SOUPS

Tarasca
Rich pureed bean soup with a touch of spice

Tomate
Smoked red bell pepper and tomato soup with basil

Cebolla
Red caramelized onion and a touch of spice.

SANDWICHES

BLT
Bacon, lettuce and tomato

Jamon y queso
Grilled with our rosemary bread

Panini de italia
Cheese, basil pesto and tomato sauce
* Bread with integral with nut 75p

Baguette tibio
Warmed sliced petite baguette filled w/ ham & gruyere cheese served w/ Dijon mustard sauce

PASTA

Pomodoro
Sauce of tomato, garlic and basil

Alfredo
Sauce of parmesan cheese and I ruffle
* With grilled chiken

Putanesca
Sauce of tomato with capers, anchovies and olives   

PLATO FUERTE

Rollo de carne del sr. Shannon
Mr. Shannon's stuffed, rolled flank steak served with herbed rice

Pechuga belin
Chicken breast filled w/cream cheese, pear, and red pepper in sauce of coconut and orange.

Lomo
Pork loin baked in sauce of banana, accompanied of corn flan.

Chamorro de puerco
Aromatized with garlic and baked in orange juice.

Chile en nogada
Our version of this Mexican classic with chile pasilla and cream walnut sauce

Rib eye
Grilled rib eye cut with a special seasoning of the house.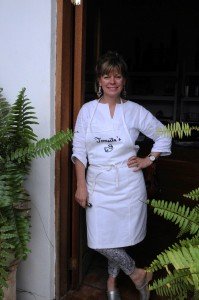 Teresita Shannon, chef of the palce with over 30 years experience in the kitchen, and with a team with no comparison, has always love cooking, as her grandmother from swedish origen was a fantastique cook and the responsible for teaching the culinary basis since her childhood.
But it was not the only thing tought, but also that food is the entrance gate to the heart and soul.
Her culinary culture does not end there, as her grandparents lived in Panamá and took their holidays in Mexico, which influence teresita in the desition of living in this beautiful country.
Always caring of the details in the kitchen, Teresita has achieve to create harmony in her dishes and desserts that are well known in Álamos.

CHEF'S SUGGESTIONS
The "Mr. Roll" is the main dish of the house. The game of flavors and textures that it has are a delight for the palate. Starting with the perfect cooking of the meat, the creamy sauce and the flavors in their stuffed which is a mix of cheese and mushrooms will leave satisfied the more demanding customers.

If we talk about greens, Teresita's is ahead. Starting with their lettuces cultivated specially for this combination, the vegetables are fresh and served with a mango dressing, integrating the flavors; the artichoke soufflé is the perfect balance of flavors.
Facilities
Parking
Wireless Internet
Receive information about this restaurant