SHOPShot: Stonehouse Studio @ Hacienda Xcanatún

Share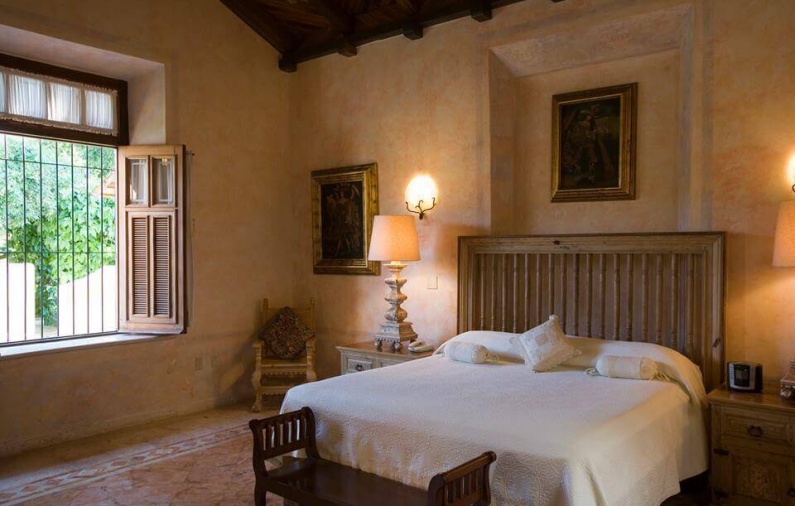 Mexico Boutique Hotels knows exclusivity counts, which is why they handpick each and every property. Hacienda Xcanatún is one of the 46 jewels in their crown: a meticulously restored hacienda that harks back to the days when the Yucatán peninsula supplied the world with "green gold", the sisal used to make ropes. A blend of heritage and modern indulgences, it transports guests back in time without missing a 21st century step.
Part of Xcanatún's charm lies in its distinctiveness: that's why it's the only place in all of Mexico where you can purchase the jewelry created by Stonehouse Studio. Betsy Baker, the artist behind Stonehouse Studio, plays on the nuances of polymer clay and metal, creating uniquely wearable pieces of limited edition, upscale studio art.
"I love the contrast between metal and polymer clay," says Baker. "Metal is bullied and cajoled into doing what you want by hammering, sawing and torching. Polymer, on the other hand, is the most cooperative, versatile and forgiving of mediums. As is so often true of opposites, the two work beautifully together. My work is inspired by nature, which may seem strange since my primary medium is synthetic clay. But the chameleon-like qualities of polymer clay allow for innumerable ways of bringing an artistic vision to life."
The perfect gateway for discovering the archaeology, colonial towns and beaches of the Yucatán peninsula, Xcanatún also offers its guests access to one-of-a-kind pieces that will serve as souvenirs of an unforgettable experience. And that… is priceless.
Of course, everybody likes a little incentive, too: visit Betsy's online studio, fall in love with your next favorite piece of jewelry and enter MBH-SHS in the Buyer Notes area at check-out for your very own 10% discount. Enjoy!

Sylvie Laitre
Comunicologa y Licenciada en Ciencias del Ocio y del Desarrollo Turistico. Vinculada al sector hotelero por varios años en diferentes países de Norte y Latinoamérica. Relacionista Pública, políglota, docente universitaria en múltiples disciplinas tales como filosofía, Ocio como herramienta de desarrollo social, investigación, etc. Experta en calidad de servicio. Consultora y conferencista en diferentes foros internacionales como experta en la industria turística boutique y viajes de lujo. Directora Hoteles Boutique de México entre 2002 y 2014 lo que gustas poner.