11 incredible romantic packages for couples

Share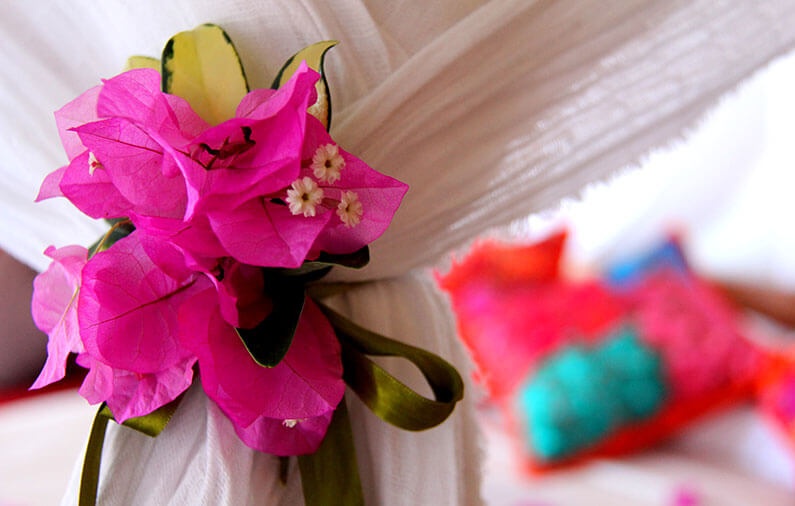 Traveling together will always be an important part of a couple's relation, as it awakens a new illusion starting from the preparations. It renews them, motivates them, brings joy to their soul, and fills them with expectations.  At the end of the trip a photograph of a special moment on a shelf will be enough to remember everything they lived together and that will bring them together forever.
But finding the ideal destination and hotel to share in couple is something to pick with care in details, and if we talk about "details" at Mexico Boutique Hotels we are the experts.  That is why today we present to you the following romantic packages designed with the needs of couples in mind, to create the ideal scenery to celebrate their love.
Capella Romance Package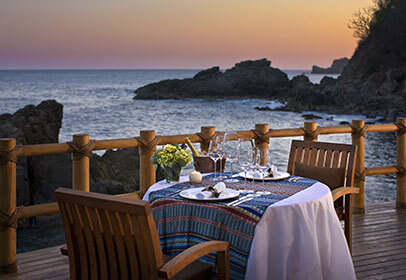 Hotel: Capella Ixtapa
Destination: Ixtapa Zihuatanejo
3-night stay in your favorite room
American breakfast for 2 people
Airport – Hotel – Airport transfer
Romantic amenities as welcome
A romantic dinner for two with a bottle of wine
In-suite romantic amenity with champagne and strawberries
50-minute massage for couples in the hotel SPA
SPA lunch & SPA cocktail prior to massage
From $530USD / Valid through December 18, 2016
Romance Package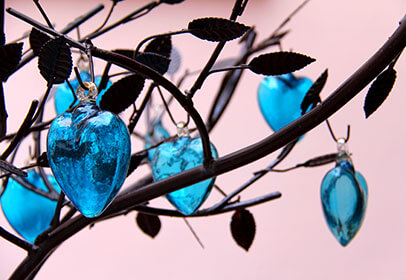 Hotel: Gran Casa Sayula
Destination: Sayula, Jalisco
One night stay
American breakfast for two
A bottle of sparkling wine for two in your room
A 3-course romantic dinner
10% discount in Terracota Spa
From $2,790 MXN / Valid through December 31, 2016
Love San Agustín Style Package

Hotel: Hotel Museo Palacio de San Agustín
Destination: San Luis Potosí
In suite stay
A 4-course dinner with location to choose
A bottle of house wine
Decoration with candles and table ornament for dinner
Rose bouquet
Violin or sax player for one hour during dinner
Americn breakfast in your favorite place
Museum guided tour
Tax and service
From $6,050 MXN / Valid through Diciembre 18, 2016
Honeymooners Package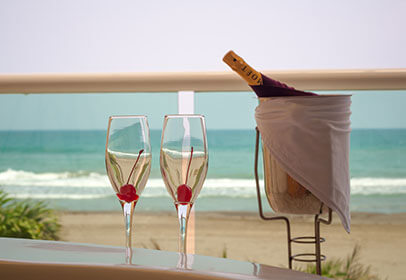 Hotel: Jadu by Artisan
Destination: Jadu by Artisan
1-night stay in Deluxe room
American breakfast
A bottle of house wine
Strawberries with chocolate
Cuople Spa
In-suite romantic decoration
15% discount in food and beverages
20% discount in Spa
From $4,656 MXN Valid through December 16 2016
Romantic Package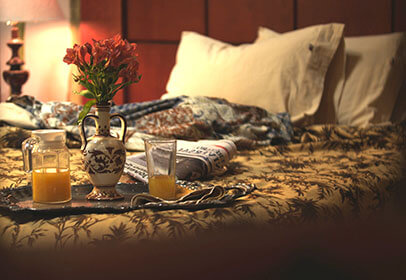 Hotel: La Casa del Atrio
Destination: Querétaro
2-night stay
Daily American breakfast
Roses and chilled Champagne in your room
3-course private dinner with bottle of wine at Di Vino restaurant
Spa Journey (2-3 hours): Pantry Spa Experience (Aromas and sensations). Soul Finding Rituals: tea, foot and hand washing, mandala painting, couple massage with aromatherapy.
From $6,700 MXN / Valid through December 31, 2016
Romantic Weekend Package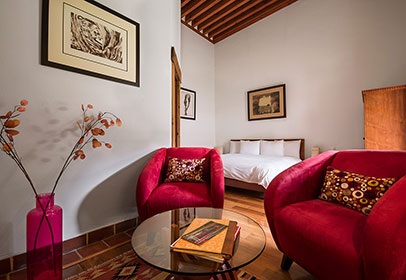 Hotel: La Quinta Luna
Destination: Cholula, Puebla
3-day, 2-night stay
Quinta Luna Breakfast
Welcome cocktail
Flower bouquet and candles in room
Bottle of sparkling wine and table cheese upon arrival
Romantic dinner for two people
Two relaxing massages at Copalli SPA
From $6,919MXN / Valid through December 31, 2016
Romantic Weekend Package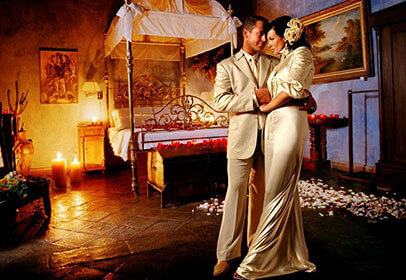 Hotel: Mesón Sacristía de la Compañía
Destination: Puebla
3-night stay in Junior Suite for two people
Upgrade to Master Suite (if available)
A-la-carte breakfast
A bottle of sparkling wine upon arrival
Special night decoration in your room with roses and candles
Flower bouquet in your room
Dinner for two (alcoholic beverages not included)
Fruit basket or cheese table
Taxes included
From $4,400 MXN / Valid through December 31, 2016
Romantic Package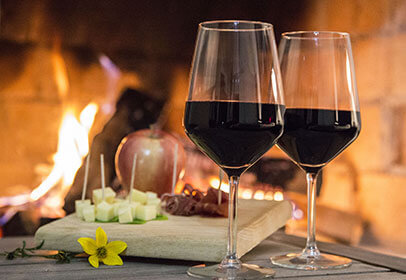 Hotel: Orgánico Hotel Boutique
Destination: Ajusco in Mexico City
2-night stay in Standard or Premium Cabin
American breakfast in restaurant or room service
Romantic decoration in room with candles and petals
1 bottle of red wine with cheese table and grapes
3-course romantic dinner (beverages not included)
Firepit with marshmallows and chocolates for 2
From $9,800 MXN / Valid through December 31, 2016
Romantic Escape Package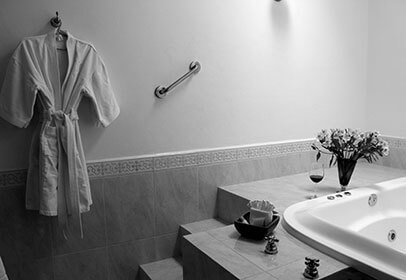 Hotel: Quinta Las Acacias
Destination: Guanajuato
1-night stay
A-la-carte breakfast for two
Romantic dinner with two glasses of house wine
Romantic decoration in room with petals and candles
2 holistic massages
From $4,700 MXN / Valid through December 18, 2016
2-Night Eternal Love Package

Hotel: Sitio Sagrado
Destination: Tepoztlán, Morelos
2 nights in Master Suite
Continental breakfast for 2 people
1 "Eternal Love" couple massage
1 hydrating or nutritious facial
1 hot stones treatment
From $14,680 MXN / Valid through December 31, 2016. Applies only Thursday through Sunday.
Special Romantic Package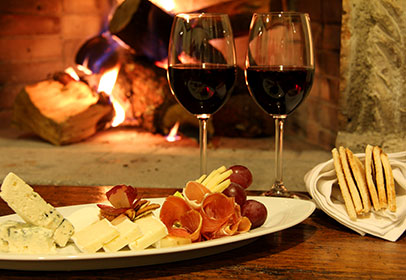 Hotel: Villa Montaña
Destination: Morelia
1 night in luxurious room with chimney
1 bottle of sparkling wine upon arrival
Villa Montaña breakfast for 2 people
Chocolate-covered strawberries
Romantic details in room with flower petals
Taxes and service
From $2,999 MXN / Valid through December 31, 2016
Reserva cualquiera de estos paquetes AQUÍ ó llámanos al 01800 5087923

Angela Ortega (Eng)
Born in the central region of Mexico, but having lived most of her life in the beautiful state of Nayarit, Angela fell in love with this area's landscapes and its natural beauty. With the firm conviction from an early age that she wanted to be part of the way tourism was managed in her state and the country at large, she studied a degree in Tourism Management and Development at the Technological University of Nayarit. Immediately following her studies, she immersed herself in the world of hospitality in Puerto Vallarta, an iconic city within Mexico known for its wide range of hotels. Working within this field, she took various positions, which allowed her to develop many skills such as teamwork and great service as well as to learn about the standards of operations at a large hotel complex. After taking a break from the hotel industry for personal reasons, her path met Mexico Boutique Hotels, a company that closely matched her personal convictions, which involve presenting Mexico to the world as a brand that guarantees memorable experiences thanks to its natural beauty and the excellent hospitably of its people who by their very nature provide great service and are excellent hosts. Angela currently serves as Chief E-Concierge and Travel Designer for the aforementioned company, offering travelers the opportunity to live a different experience every day, where attention to details make a huge difference.