Chic in the City

Share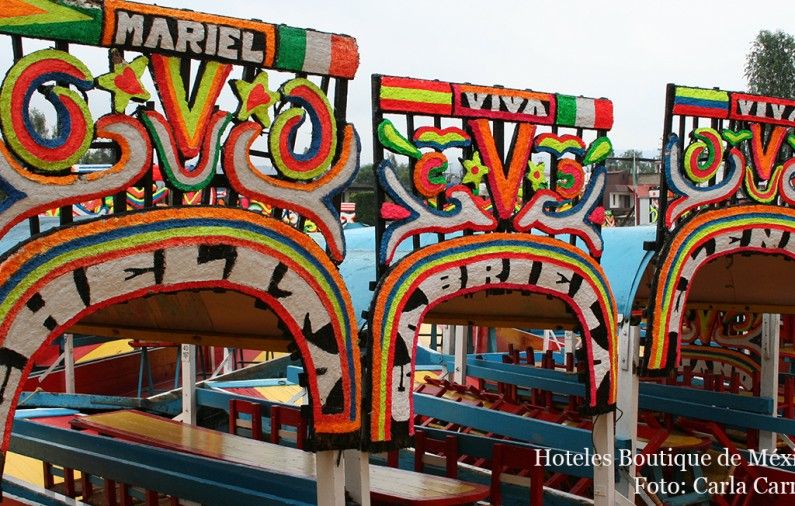 Mexico Boutique Hotels presents Chic in the City: Great hotels in exciting Mexico Cities. A list of recommendations to stay in vibrating places in Mexico.
Guadalajara, Jalisco *  Villa Ganz
The gist: Guadalajara is a large city but the hotel staff makes it feel like you're in a friendly  town. Ambassadors of their city, not only is the hotel gorgeous, comfortable and cozy, they help make sure you fall in love with the destination. And most do.
Guanajuato, Guanajuato *  Quinta las Acacias
The gist: Guanajuato is a stunning city and one you should mostly discover by foot. The striking city centre is beautiful but you'll want accommodation close enough to walk everywhere and far enough to sleep soundly. This is it. Elegant and restful.
Mérida, Yucatan * Hacienda Xcanatún
The gist:  Staying at a renovated Hacienda in the Yucatan is THE thing to do. But if said hacienda also happens to boast one of the best restaurants in the country, plus offers great tours to local attractions, it's a given. Xcanatun is a beautiful must.
Mexico City * Hotel Brick DF
The gist: It stands in one of Mexico City's most interesting neighborhoods. It's chic, comfortable and modern. It draws a great local crowd and we seriously had an amazing night's sleep. Brick is style, with a lot of substance.
Morelia, Michoacán * Cantera Diez
The gist: Morelia is another one of those amazing walking cities. Museums. Architecture. Shopping. Food. Located in the heart of it all (church bells included), this stunning antique building turned hotel is anything but old.
Oaxaca, Oaxaca * Hacienda los Laureles
The gist: Oaxaca lives up to its reputation. Colorful, chaotic. Cultural. Fabulous. Thing is, with so much 'life' in a city, you want to soak it all up but then have cushy accommodations to go back to. Here is where you want to recharge and reload.
Puebla, Puebla * Mesón Sacristia de la Compañía
The gist:  Another fascinating downtown waiting to be discovered. This little gem sits on a cute street, only a block from the main 'zocalo' and many of the city's attractions. Among them, food! And this hotel specializes in great cooking classes.
WAIT, THERE'S MORE! We have a wide collection of  excellent Boutique Hotels throughout Mexico and couldn't name them all in one post. Visit our DESTINATIONS section to pick your city of choice and find ALL accommodation options we highly recommend. 

Sylvie Laitre
Comunicologa y Licenciada en Ciencias del Ocio y del Desarrollo Turistico. Vinculada al sector hotelero por varios años en diferentes países de Norte y Latinoamérica. Relacionista Pública, políglota, docente universitaria en múltiples disciplinas tales como filosofía, Ocio como herramienta de desarrollo social, investigación, etc. Experta en calidad de servicio. Consultora y conferencista en diferentes foros internacionales como experta en la industria turística boutique y viajes de lujo. Directora Hoteles Boutique de México entre 2002 y 2014 lo que gustas poner.