Villas Flamingos and its homage to Holbox

Share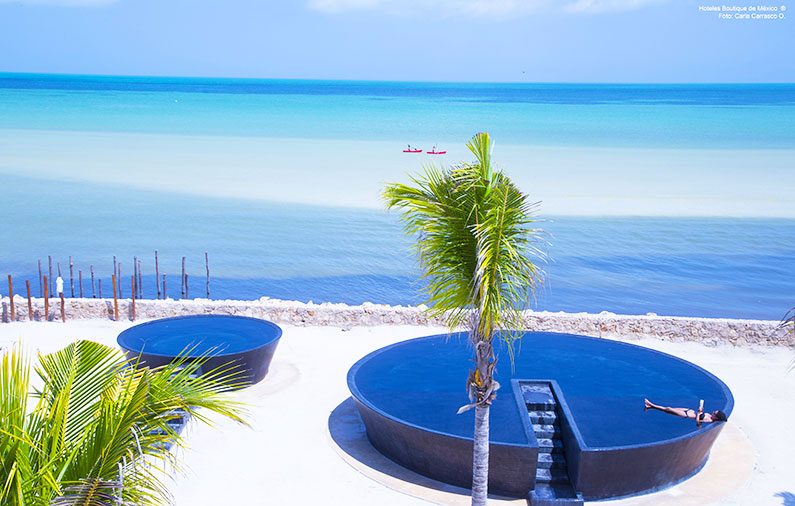 Holbox is the Mexican paradise which by its singular beauty captivated the Europeans who arrived in the conquest time and which served as a refuge of ambitious pirates during the XVII and XVIII centuries. Currently, Holbox is one of the places with the highest tourist boom in the Mexican Caribbean, thanks again to its beautiful natural features.
Its name comes from the Mayan, which is the native dialect of the area. "Hool" means hole or hollow; "Boox" means black. "Black hole" would be the translation into English. For us, this name may not make much sense, considering that the impressive turquoise color of the water and the white of its fine sands abound in its landscapes. However, this name is given because in the south of the island is YAHALAU, a surprising lagoon characterized by having a dark color at the bottom of its waters.
Villas Flamingos, a select member of our collection, is one of the lodging establishments offering their services in harmony with the environment on the island. They wanted to pay homage to this place in an emblematic and original way, which is why they placed two swimming pools of circular shape and black color in front of the sea, alluding to their name "Black Hole". Both are available to its guests, who surely enjoy the wonderful views and the tranquility that this place offers its visitors.
Do not miss them! Visit Holbox and stay at Villas Flamingos
1 855 223 6061