Huatulco: The Essentials

Share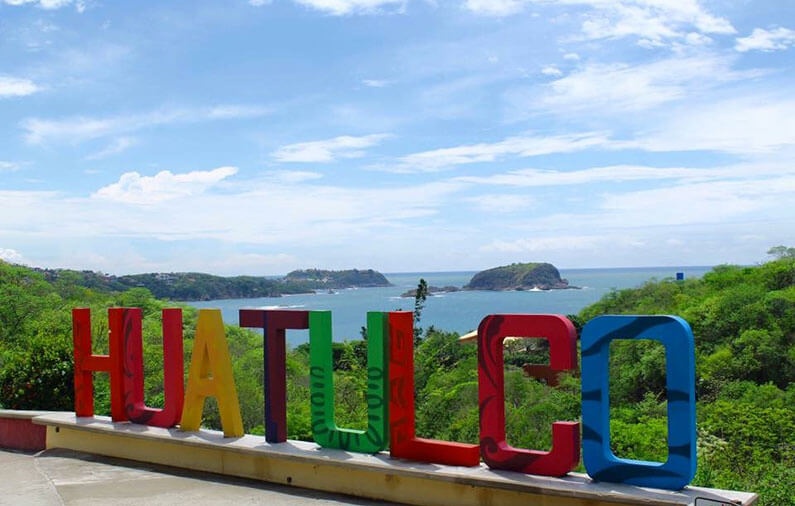 Oscar Jovanny Cruz, concierge of Las Palmas Villas & Casitas Hotel, shares in this interview his recommendations to visit this destinations.
If your guest can take only ONE full-day excursion, where do you send him and why?
Undoubtedly the Bays Tour, the main attraction in Bahías de Huatulco, where you can visit 7 of the 9 bays, such as Cacaluta and El Órgano, certified Clean Beaches as conservation beaches; or La India and San Agustín, good for snorkeling. You can have two fishing lines and cook your catch in any of the beach restaurants, the freshest meal you can have. During the tour you will see sea animals such as flying fish, dolphins swimming along the boat and in winter season, whales and orcas.
What is the best place to taste local drink or food?
El Grillo Marinero features a variety of seafood cooked in the traditional, home style.
If your guest wants to buy a typical or unique souvenir, what do you recommend?
The House of the Oaxaca Artisan Masters (La Casa de los Maestros Artesanos Oaxaqueños) "XAGUIE", located at Piedras de Moros, a community 20 minutes away from Bahías de Huatulco, where you can witness a demonstration of the handicrafts creation process and purchase an authentic piece of work knowing that you will be helping the Oaxaca artisan masters.
Which are the top 3 activities or experiences you recommend the MOST in your destination?
• The Huatulco Bays Tour
• The Waterfalls Tour and coffee plantations on the mountains
• The bike or hiking tour of Huatulco National Park and bird watching
Is there any other tip that might be important for those visiting your destination?
• Bring comfortable clothes and shoes, sneakers, sunblock and repellent
• Taste Oaxaca food, mainly mezcal, quesillo cheese, grasshoppers, mole, chocolate, coffee, etc.
• Visit Huatulco during the low season months (September and October); there are usually promotions in flights and hotels.
• Visit places around such as Punta Cometa at Mazunte where you can see both teh sunrise and the sunset; visitar Zipolite the nude beach; Ventanilla to see crocodiles in their natural habitat and Puerto Escondido, two hours away with perfect waves to practice surfing, just like Barra de La Cruz, 45 minutes away from Huatulco.

Mary Carmen López
Más de 10 años de trayectoria en la idustria hotelera, Lic. en Administración Hotelera y Turística, con especializaciones en Mercadotecnia y Ventas. Se ha desarrollado profesionalmente en diversos hoteles en México y en el extranjero enfocándose en los últimos años en la hotelería boutique. Apasionada por el turismo en México busca en cada viaje conocer lo más destacado a nivel cultural, gastronómico e histórico de cada destino.