Airshow Cozumel 2016

Share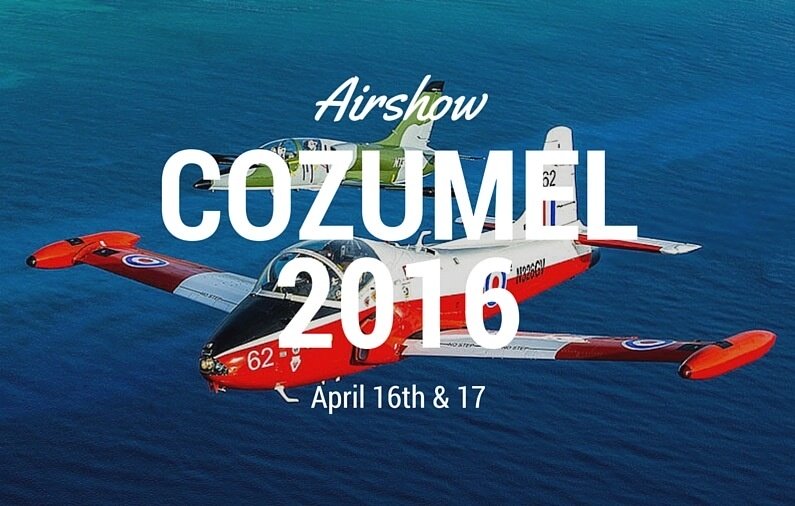 Since 2010 the beautiful "island of swallows" (from the Yucatan dialect Kosom Lumil, #Land of Swallows") gets dressed up to present a unique show luring national and international travelers, where attendees are witnesses to the professionalism and skills in the height of great acrobatic pilots. We are talking undoubtedly of "Cozumel Aeroshow" organized by the Pilot Club of Cozumel Island.
The venue is Capitán Eduardo Toledo Parra Airfiled; during two days there will be a show of scale airplanes, exotic and sports cars, motorcycles, parachuting, air acrobacies and a special flight of the Mexican Air Force.
The date is set for this year, it will be on Saturday 17 and Sunday 18 of April. The firts day there will be pilots' practices and on Sunday at 10 am sharp the Air Show will begin for the delight of everyone.
A totally free, family event you just can´t miss!
Event information:
COZUMEL Phone: (998)848 7670 or [email protected]
CANCÚN Phone: 8436500 Ext.114 or [email protected]
Hotel:
B Cozumel Hotel Boutique
https://www.hotelesboutique.com/en/hotel/b-cozumel/
[email protected] 1 855 223 6061

Angela Ortega (Eng)
Born in the central region of Mexico, but having lived most of her life in the beautiful state of Nayarit, Angela fell in love with this area's landscapes and its natural beauty. With the firm conviction from an early age that she wanted to be part of the way tourism was managed in her state and the country at large, she studied a degree in Tourism Management and Development at the Technological University of Nayarit. Immediately following her studies, she immersed herself in the world of hospitality in Puerto Vallarta, an iconic city within Mexico known for its wide range of hotels. Working within this field, she took various positions, which allowed her to develop many skills such as teamwork and great service as well as to learn about the standards of operations at a large hotel complex. After taking a break from the hotel industry for personal reasons, her path met Mexico Boutique Hotels, a company that closely matched her personal convictions, which involve presenting Mexico to the world as a brand that guarantees memorable experiences thanks to its natural beauty and the excellent hospitably of its people who by their very nature provide great service and are excellent hosts. Angela currently serves as Chief E-Concierge and Travel Designer for the aforementioned company, offering travelers the opportunity to live a different experience every day, where attention to details make a huge difference.