Where does the name BOUTIQUE in BOUTIQUE HOTELS come from?

Share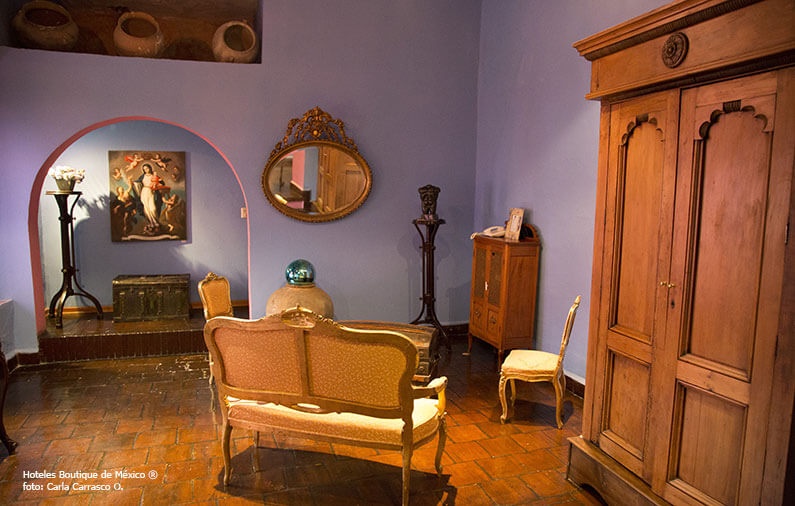 Boutique hotels have reached in present times an immense popularity, so much that the term boutique has been distorted from what in the beginnings it was thought a boutique hotel should be.
The BOUTIQUE concept is usually difficult to understand for many people, so the first thing we have to take into consideration are the characteristics that make them different from other lodging establishments. Hotels belonging to large corporations can offer extraordinary services (despite their large dimensions), even very personalized. However, they can't omit certain standards which are imposed on them by their own brand. At the end of the day, they don't allow them to be totally authentic. Boutique hotels, on the other hand, by being independent can offer the flexibility to adapt to the needs and requirements of authentic travelers, translating this freedom into true LUXURY.
Going back in time to 1984, we can talk about MORGANS HOTEL, the first boutique hotel in New York that opened this new era in lodging. Unlike the successful hotels from that time, so large and impersonal, Morgans outstood for its personalized service, besides being genuine and singular, which allowed it to be highly successful.
Now that we have talked about the main feature of boutique hotels and discovered the first one to be recorded, I think it will be important to talk about WHY boutique hotels carry that name.
Initially, boutique hotels were located in old houses from the 19th century, totally restored and adapted to offer comfort to their guests. Those who liked to stay there had the option to purchase the objects and furniture part of the decoration. This extraordinary option was what really gave them this name, a hotel which was at the same time a boutique where you could acquire art works. With the passing of time the term "boutique" has been adapted to becoming synonym of exclusive hotels with a personalized decoration and attention.
Within the Mexico Boutique Hotels collection we feature a hotel which still keeps the detail that gave origin to the name. We are talking about our dear MESÓN SACRISTÍA DE LA COMPAÑÍA, a hotel looking as a simple Colonial building from the outside, but the moment you access the central patio, you feel transported to the Mexico of the 19th century. The interior decoration combines rustic furniture and beautiful ancient objects carefully maintained, which are for sale, even if it is the full bedroom!
Get to know this and all the boutique hotels part of our collection. In all of them you will see that the cliché "a personalized service" carries a different meaning.
1855 2236061

Angela Ortega (Eng)
Born in the central region of Mexico, but having lived most of her life in the beautiful state of Nayarit, Angela fell in love with this area's landscapes and its natural beauty. With the firm conviction from an early age that she wanted to be part of the way tourism was managed in her state and the country at large, she studied a degree in Tourism Management and Development at the Technological University of Nayarit. Immediately following her studies, she immersed herself in the world of hospitality in Puerto Vallarta, an iconic city within Mexico known for its wide range of hotels. Working within this field, she took various positions, which allowed her to develop many skills such as teamwork and great service as well as to learn about the standards of operations at a large hotel complex. After taking a break from the hotel industry for personal reasons, her path met Mexico Boutique Hotels, a company that closely matched her personal convictions, which involve presenting Mexico to the world as a brand that guarantees memorable experiences thanks to its natural beauty and the excellent hospitably of its people who by their very nature provide great service and are excellent hosts. Angela currently serves as Chief E-Concierge and Travel Designer for the aforementioned company, offering travelers the opportunity to live a different experience every day, where attention to details make a huge difference.