Mexico's Typical Sweets, Intangible Cultural heritage

Share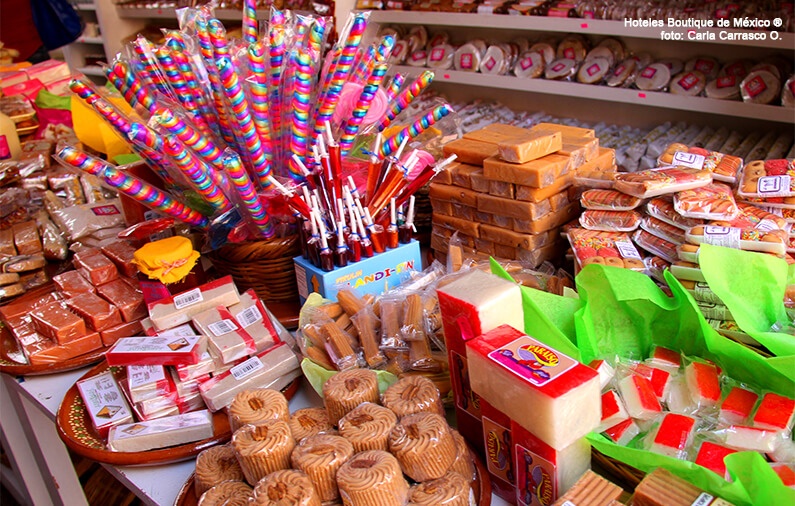 Mexico's gastronomy, so extended and peculiar, so authentic and full of tradition, named by UNESCO "World's Intangible Cultural Heritage" since 2010. Talking about Mexico's gastronomy is taking a trip through time in order to learn about the most important cultural elements which have been present as determining elements for the creation of the present gastronomy.
Endemic ingredients and others introduced to the country during the colonial years have given as a result dishes that cause a hypnotic effect through senses: sight enjoys watching the mixture; smell emphasizes the desire to taste; and taste delights us not only the palate but also the soul, especially in the case of the sweet dishes, the focal topic on this occasion.
The first records we have of Mexican sweets are based on fruit and seed pulp and natural honeys; they were used mainly not as desserts but as sources of energy provided by the sugars contained within them; nowadays it is very common to find these sweets in different points of sale along the country, with some variations depending on the region. There are even museums and markets to honor them, where we can try and buy the best ones, such as "Museo del Dulce" at Bernal, amd the traditional "Mercado de Dulces y Artesanías" in Morelia.
For everyone's delight, we now present to you the most delicious and popular sweets of all Mexico:
Alegrías: It is a sweet of pre-Hispanic origin that was used as a ceremonial element of the ancient dwellers. It is based on amaranth, which is agglomerated with honey, usually shaped in squares or circles.
Palanquetas: Made with a base of caramel with added seeds such as peanuts and walnuts, hardened and cut in rectangles.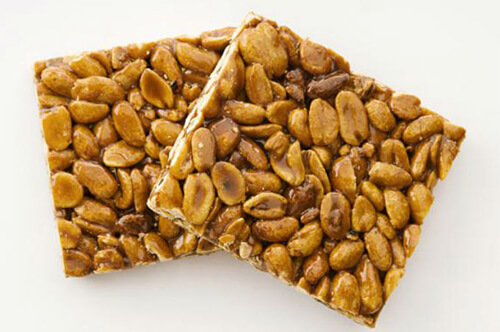 Ate: This famous sweet comes from the quince pulp, which is boiled with sugar until a jelly consistency, giving as a result an exquisite and unparalleled flavor. The best ones are said to be in Morelia.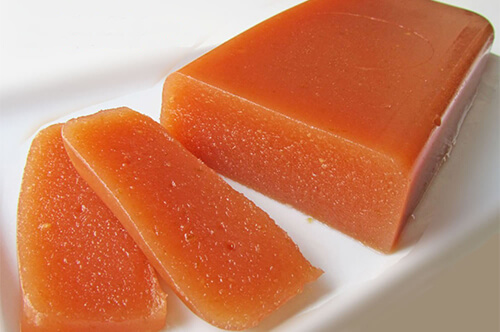 Cocada. A sweet bon on the coastal regions of the country, one of the most sought-after by foreigners. It is a mixture of grated coconut with caramel shaped with sugar, kilk and egg yolk.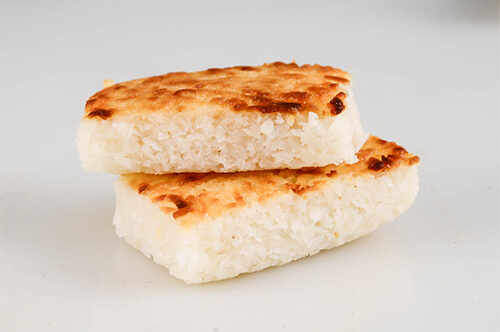 Macarrones and mostachones: Both made with sugar and sweet milk, they are different by their shape as macarrones are elongated and mostachones are rounded and usually with a piece of nut in the center.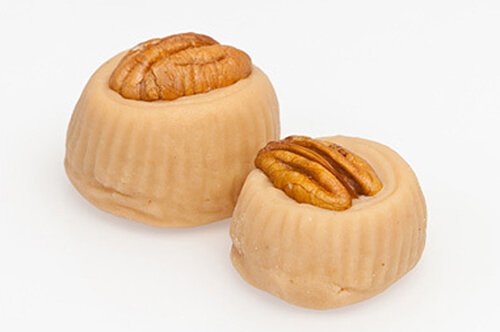 Crystalized sweets: It is simply sliced fruit, which is soaked several times in boiling sugar or piloncillo until they get a crystalized appearance, as if jewelry. Apples, kiwis and pineapples are the most common fruits.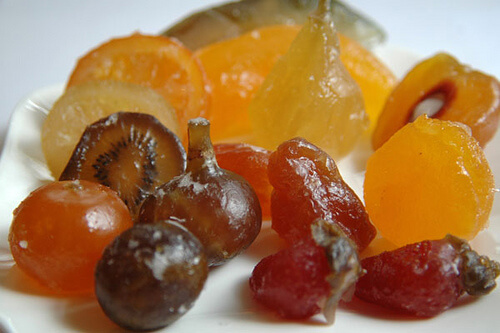 Glorias: originally from the town of Linares, Nuevo León, these delicious sweets are made with burnt milk and chopped nuts.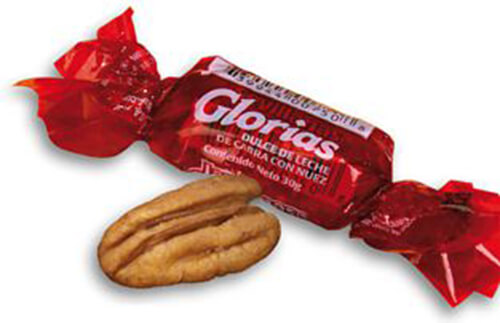 The elaboration of these traditional Mexican sweets is part of this culinary wealth which has made us worth of a gastronomy part of the heritage and legacy that Mexico offers to the world. Let's maintain these traditions and let's eat what is MADE IN MEXICO.

Angela Ortega (Eng)
Born in the central region of Mexico, but having lived most of her life in the beautiful state of Nayarit, Angela fell in love with this area's landscapes and its natural beauty. With the firm conviction from an early age that she wanted to be part of the way tourism was managed in her state and the country at large, she studied a degree in Tourism Management and Development at the Technological University of Nayarit. Immediately following her studies, she immersed herself in the world of hospitality in Puerto Vallarta, an iconic city within Mexico known for its wide range of hotels. Working within this field, she took various positions, which allowed her to develop many skills such as teamwork and great service as well as to learn about the standards of operations at a large hotel complex. After taking a break from the hotel industry for personal reasons, her path met Mexico Boutique Hotels, a company that closely matched her personal convictions, which involve presenting Mexico to the world as a brand that guarantees memorable experiences thanks to its natural beauty and the excellent hospitably of its people who by their very nature provide great service and are excellent hosts. Angela currently serves as Chief E-Concierge and Travel Designer for the aforementioned company, offering travelers the opportunity to live a different experience every day, where attention to details make a huge difference.