Interview for Agent@Home Magazine

Share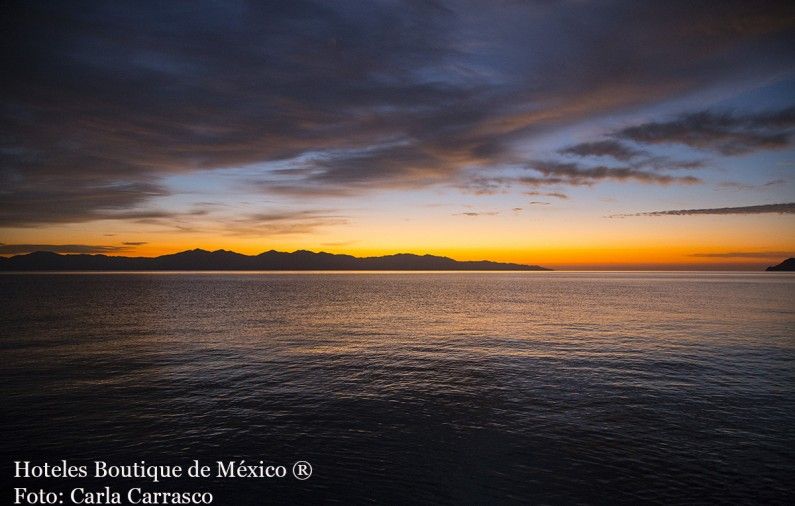 The Boutique Bonanza
BY CLAUDETTE COVEY
Agents, hoteliers suggest ways to present the boutique optionUnique, charming, chic, quaint and intimate are adjectives that travel agent Peter Friedman uses when defining boutique hotels for his clients. Those are also the elements he looks for when seeking out boutique properties. "A lot of people think a hotel is boutique just because it's small," says Friedman, a luxury travel consultant with Unique Travel inDelray Beach, Fla. But, he adds, "There are very small commercial hotels but that doesn't make them boutique. I've stayed in a lot of small hotels to try them, and a lot of them I find are basically like taking a big hotel and shrinking it, but everything else about it is commercial."Agent@Home asked travel agents and boutique hoteliers for their ideas on what makes a boutique hotel and how travel agents can effectively present them as an option for their clients.What makes a boutique hotel boutique? "'Boutique' in French is basically a very small shop where somebody knowledgeable about whatever it is they are selling will match the right product with the right person," says Sylvie Laitre, managing partner of Mexico Boutique Hotels, a collection of 33 hotels in 25 destinations in Mexico. Put another way, Laitre says that true boutique hotels should seamlessly blend into the destination, embracing the local style, culture and architecture. "We look for hotels that are not invasive of where they are, and, really, for hotels that have a philosophy of being ambassadors of their destination," says Laitre.
For Friedman, a quintessential boutique hotel in Paris is the Esprit St. Germain on the Left Bank. "To me, this is a real boutique hotel," says Friedman, adding that the property is owned by a charming French woman whom guests get to know during their stay. Cordials and liquors are put out for guests' enjoyment, and each room is uniquely decorated. The end result, according to Friedman, is that the hotel serves as an extension of the Paris travel experience.
A high level of service and a low room count define boutique for Paul Gardiner, international marketing director of Mantis, a collection of privately owned boutique hotels in New York, Miami, Cape Town, Buenos Aires, London and Paris. "Each of our boutique hotels does not exceed more than 35 rooms in total, so they are true boutiques," says Gardiner. "When our clients walk through the door, they're not classified by a number, but rather by their name. Our staff knows and understands their likes and dislikes, and the service is tailored to their every need." Service, he adds, is "so important today. Service is absolutely everything."
Qualifying your clients. Just as not all boutique hotels are created equal, not all clients are good matches for these types of properties. "It has nothing to do with age," says Friedman. "A good match would be a laid-back client who is interested in intimacy and little personal touches, those who want charm."
For instance, Friedman would define a boutique hotel client as one who would meander to intimate cafés on the Left Bank in Paris rather than dining at three-star Michelin restaurants near or at the large properties on the Right Bank.
Joanne M. Wilson, owner of VIP Travel in Jackson, Miss., qualifies clients by asking if they're looking for something more unusual. That client, she says, "may be someone younger or also someone who is well traveled and looking for something unique that he or she hasn't experienced before." She determines whether the client is one who would be more comfortable at a luxury brand like a Ritz-Carlton or another name brand, or whether this customer would like to try "new things that are maybe a little edgy or unique."
Although it's not just the smaller size of the property that makes a boutique a boutique, these properties do appeal to clients looking for the small hotel experience. "Boutique hotels are for the client who doesn't want the hustle and bustle and doesn't need four restaurants, a spa and all that," says Friedman. "They just want a charming, relaxing place that doesn't have the feel of a commercial property with large lobby bars."
Candidates for the boutique hotel experience also include "those looking for a quirky and entertaining, yet functional, experience," says Nabil Moubayed, area director of operations for Kimpton Hotels in Chicagoand Minneapolis and general manager of Hotel Palomar Chicago.
How to sell boutique hotels. One of the prime selling points of boutique hotels is their ability to showcase the destination in a positive light, saysWilson, of VIP Travel. She cites the ultra-luxury Bulgari Hotel in Milan as an example. "Sometimes [with some brands] you could be any place in the world," she says, "but one of nice things about the Bulgari in Milan is that it's indicative of the area. You feel like you're taking part in the culture. Even the music in the restaurant is memorable."
Gardiner adds, "Boutique hotels are usually in great shopping and tourist areas, but generally located in the quieter back streets."
When selling a boutique hotel, agents should match the needs of the traveler with the personality of the hotel. "Once the location has been established, it's all about the intangibles that a hotel has — how they make you feel when you are a guest," says Kimpton Hotels' Moubayed. "There is usually more to talk about, more unique details to sell, the benefits of a personalized experience, a true interaction with staff who care about your stay and really cater to your needs, as opposed to just making sure you have a clean room."
Discuss unique qualities and services. You can talk about the personal touches and one-of-a-kind features of each property when discussing boutique hotels with clients. Typically, discussing a boutique hotel with your client is easier because of the distinctive property features that you can describe, says Moubayed. For instance, Kimpton's Chicago properties each offer complimentary beach cruisers for guests to use during their stay and morning jogging sessions led by the hotel managers.
You can also talk about a boutique's distinctive features, such as those that imbue each of the Kessler Collection's 10-plus family-owned properties. The Mansion on Forsyth Park in Savannah, Ga., for example, offers an in-house cooking school, says Lori Kiel vice president of sales and revenue management for the company, while other properties boast farm-to-table dining experiences. All feature original artwork.
Personalize hotel amenities for clients. Creating unexpected moments is part and parcel of the boutique hotel experience, says Mexico Boutique's Laitre. "I think a boutique hotel really gives travel agents that flexibility to arrange for those special details they'd like to have for their clients that they might not necessarily be able to get at a 500-room hotel," she says. A case in point: A couple who had a baby in November was staying at one Mexico Boutique property, which set up a special crib with a little blanket and pillow and such essentials as baby wipes. "And they had a little welcome note in the crib for the baby," says Laitre.
In many cases boutique hotels can easily arrange special touches like that for clients, notes Moubayed. "At Kimpton, we utilize the Kimpton 'InTouch' guest loyalty program to personalize stays," he says. "It not only offers guests perks and rewards during their visit but it's also a great tool to connect with our guests. Something as simple as sending balloons and a cake on a guest's birthday or stocking the room with a guest's favorite bourbon goes a long way."
Work with trustworthy partners. It's important to work with boutique hotel companies that you trust. "I think for an agent, you want to trust the source recommending places to you," says Laitre, as well as those that will set you straight when a hotel doesn't meet the client's criteria. "We wouldn't dare send somebody to the wrong place, because at the end of the day we're all going to suffer for it," says Laitre.
A trustworthy source is also crucial because the choices in boutique hotels are growing as travelers are becoming more seasoned. "People are traveling more than ever. They're becoming more worldly, so everybody's is looking for that special experience," says Wilson of VIP Travel. "I think these boutique hotels can offer that."