A weekend at… Mineral de Pozos

Share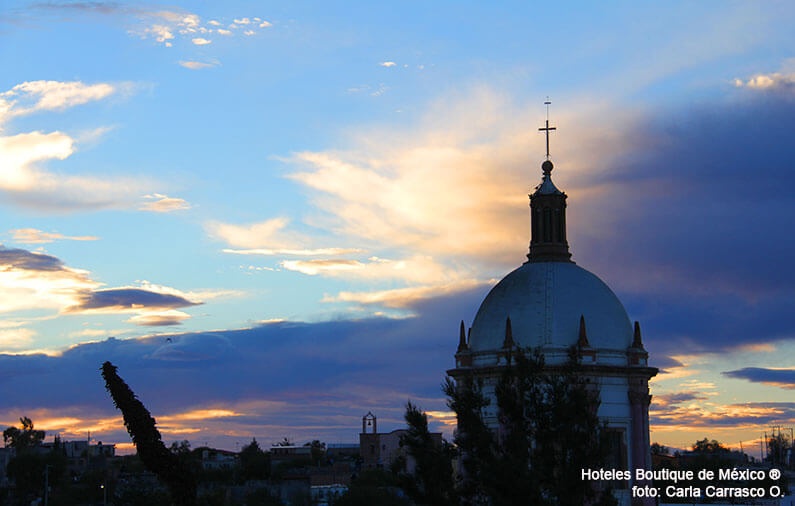 Do you know Mineral de Pozos already?
If your answer is NO, I will tell you a little about this enigmatic yet also beautiful place.
If your answer is YES, you will agree that this place is a "gold mine" for those who wish to live a pleasant experience and know incred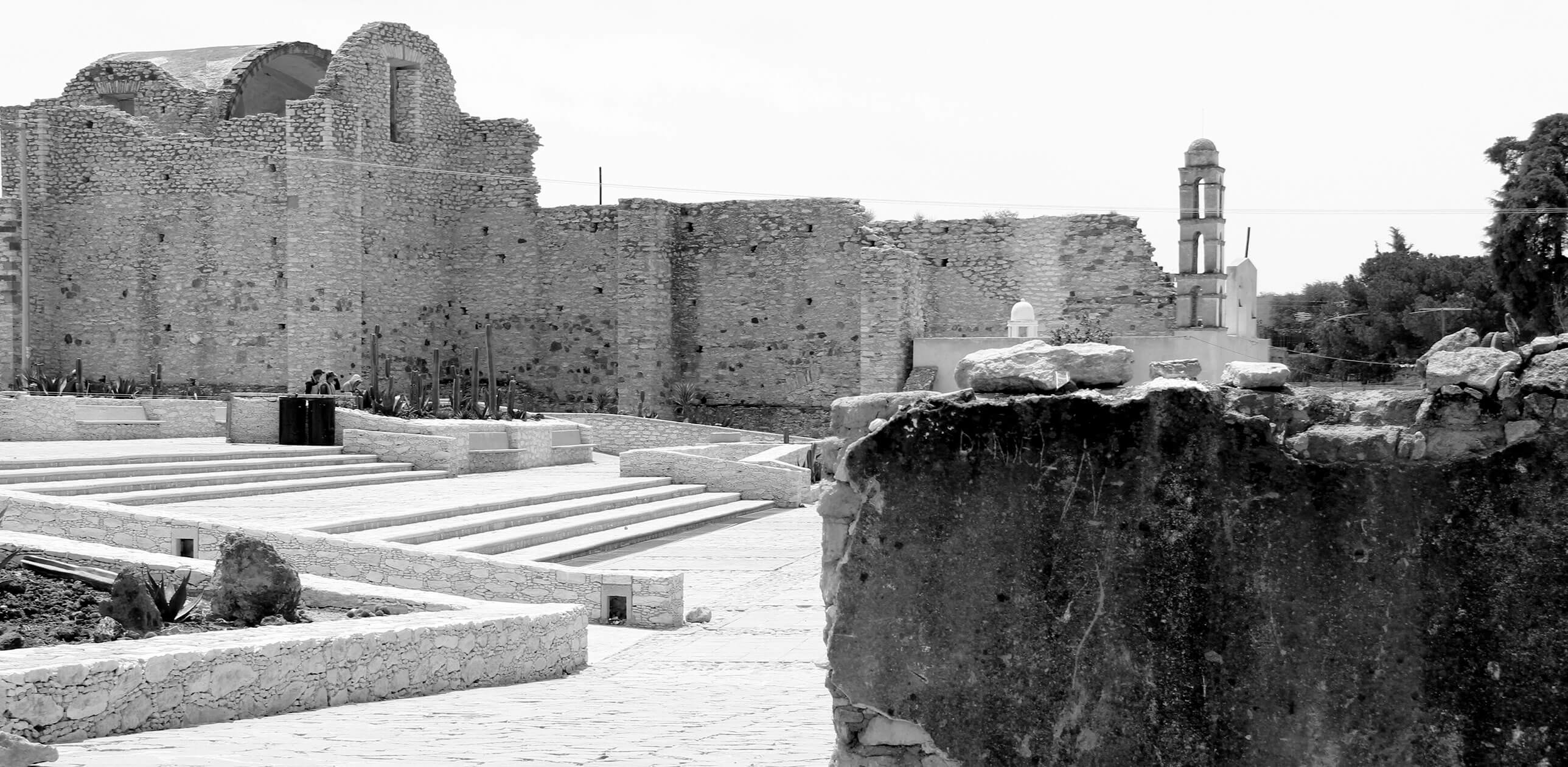 ible, full-of-history places.
Regarded as one of the 111 "Magical Towns" in Mexico, this site which was formerly known by its important mining activity has focused more on tourism; that is why every time more people visit and fall in love with this place that hides within its landscapes a magical and mysterious touch that surrounds you to enjoy a stay in complete relaxation.
Located just a tad over an hour away from Queretaro and San Miguel de Allende and 2 hours away from capita Guanajuato, this is an excellent spot for an escapade from routine. For more adventurous Mexico City dwellers willing to spend an incredible weekend, let me tell you that there is a road project of three and a half hours from the country capital.
Let's plan a weekend at Mineral de Pozos.
Friday evening
Arrival
The firs postcard this Magical town gives you is the cupola of the central church, called Saint Peter Parish, a building containing many years of tradition.
As you will surely arrive tired by the trip, you will want to get installed in the hotel to rest a little and recharge energy.
Hotel Boutique Casa Diamante opens its doors for you offering comfort and warmth to all its guests with 14 rooms, pool, parking lot, sauna, library, gallery and movie hall, truly the best lodging option.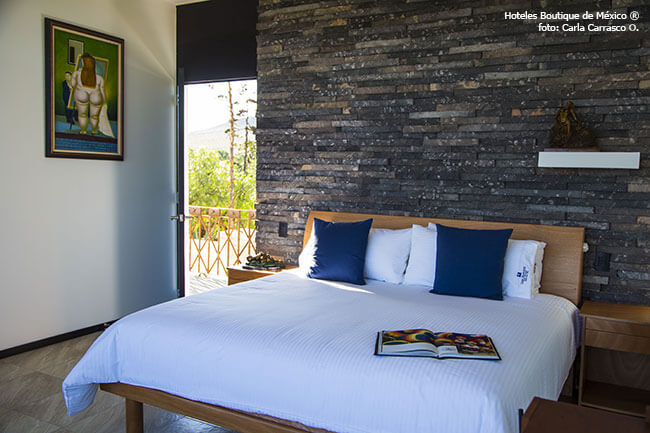 After unpacking, you have to start knowing the town with a walking tour downtown, about 15 minutes from the hotel. There you will admire the Juarez Garden surrounded by galleries, art stores and an endless array of items representative of the town.
After this tour you can decide between looking for one of the many gastronomic offerings or heading back to the hotel, where the Contemporary Mexican Cuisine restaurant offers a varied menu highlighting select regional products.
Saturday
After waking up and having a rich breakfast, enjoying the hotel facilities will be ideal. The pool is the epicenter of all the activities, featuring its own bar to refresh on hot days. For the lovers of open spaces, there is also a volleyball court.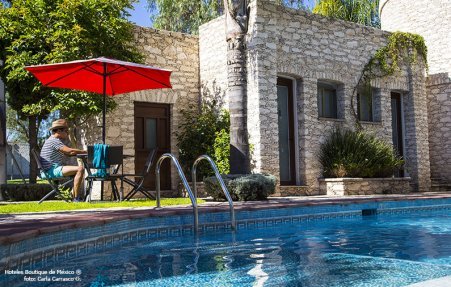 In the afternoon
The hotel features several spaces for your entertainment, such as a movie hall with a large selection of films for all the likes, accompanied by the classical popcorn. Across from the hotel there is also a games room with pool tables, TVs and a bar, an added attraction for young and old.  Or if you want to relax, you can schedule a massage in the comfort of your room or try the unique an original therapy "REAL BATH BEER"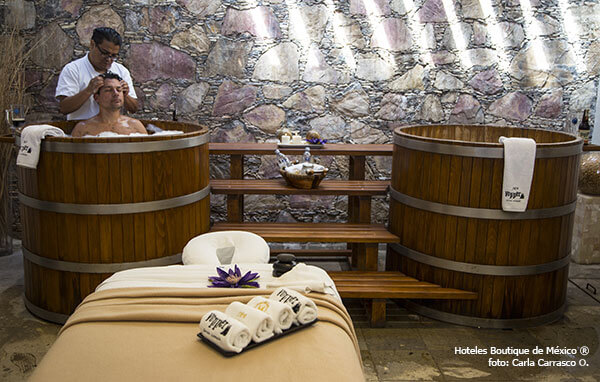 For dinner
We recommend El Portal restaurant & Cafeteria, where along with a delicious dinner you can admire pictures of the older Mineral de Pozos while the hosts tell you interesting legends of the area.
Sunday
After breakfast, you can say goodbye to Pozos with an ATV ride, which the hotel offers for the guests' use, or if you prefer a quieter means, you can hire horseback riding services for a more traditional tour.
Before leaving, do not forget to get ahold of lunch for the way back home.
Fancy a weekend like this? We will help you plan it! Just call 01 800 508 7923 or email us at [email protected]

Angela Ortega (Eng)
Born in the central region of Mexico, but having lived most of her life in the beautiful state of Nayarit, Angela fell in love with this area's landscapes and its natural beauty. With the firm conviction from an early age that she wanted to be part of the way tourism was managed in her state and the country at large, she studied a degree in Tourism Management and Development at the Technological University of Nayarit. Immediately following her studies, she immersed herself in the world of hospitality in Puerto Vallarta, an iconic city within Mexico known for its wide range of hotels. Working within this field, she took various positions, which allowed her to develop many skills such as teamwork and great service as well as to learn about the standards of operations at a large hotel complex. After taking a break from the hotel industry for personal reasons, her path met Mexico Boutique Hotels, a company that closely matched her personal convictions, which involve presenting Mexico to the world as a brand that guarantees memorable experiences thanks to its natural beauty and the excellent hospitably of its people who by their very nature provide great service and are excellent hosts. Angela currently serves as Chief E-Concierge and Travel Designer for the aforementioned company, offering travelers the opportunity to live a different experience every day, where attention to details make a huge difference.