A true Hacienda Experience

Share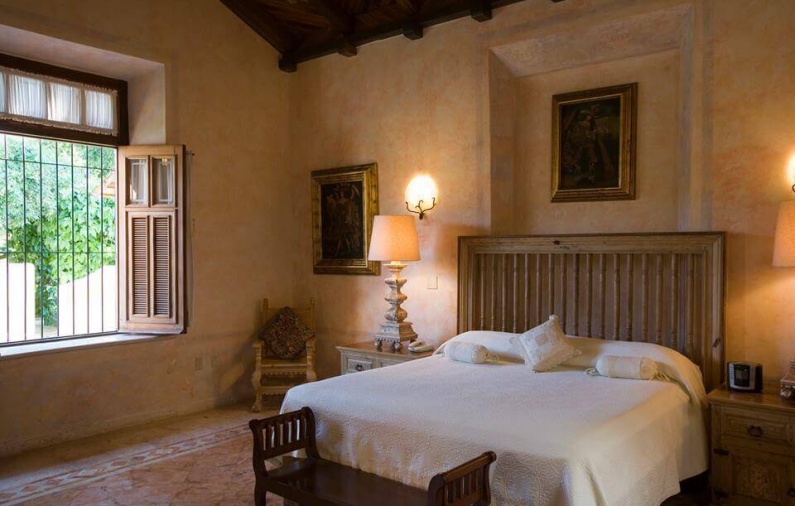 A true example of the classic Haciendas of the 18th Century, in its origins it was dedicated to agriculture and cattle industry, also it was one of the most productive ones in the region for agave fibre. Before the trend of renovating buildings and develop boutique hotels, this hacienda was completely transform and had a new life. Effort, passion and atention to detail stands out in every area of the hotel.
There are very few places like this arround the world, it is unique due to the perfect blend between the preservation of the Yucatan's heritage and the 21st Century comfort; not forgetting of their faultlessly service. It also host one of the most recognized restaurants in the country "Casa de Piedra", frech techinques and local ingredients as well as caribbean are the source for its seductive menu.
The hotel has 18 rooms within 3 main buildings, that will take you to another time; two pools and a SPA focus in Mayan rituals but that also offers contemporary services. And the best is its location, close to the city of Mérida, but at the same time isolated, the perfect place for you to relax from the hustle of the city.

Mary Carmen López
Más de 10 años de trayectoria en la idustria hotelera, Lic. en Administración Hotelera y Turística, con especializaciones en Mercadotecnia y Ventas. Se ha desarrollado profesionalmente en diversos hoteles en México y en el extranjero enfocándose en los últimos años en la hotelería boutique. Apasionada por el turismo en México busca en cada viaje conocer lo más destacado a nivel cultural, gastronómico e histórico de cada destino.