Riviera Maya Jazz Festival 2016

Share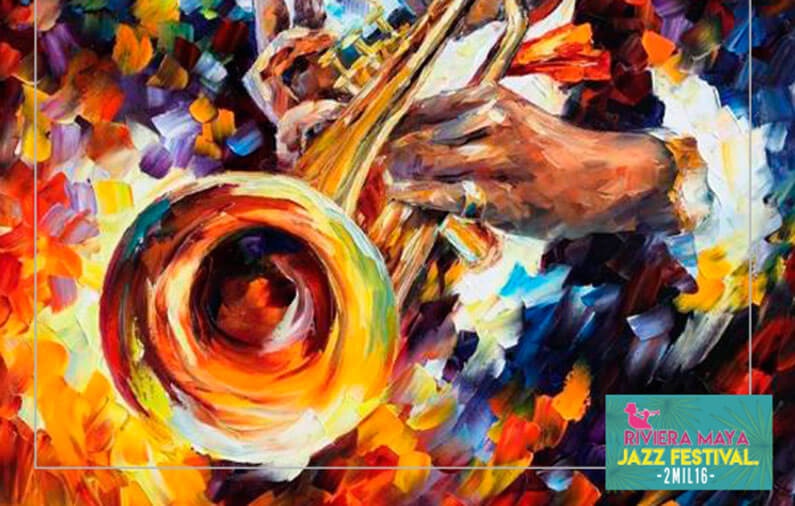 Having as a backstage the white sand and the sea's deep turquoise, the Riviera Maya Jazz Festival is carried out every year at Playa del Carmen. Since launched in 1993, this festival has become one of the most important events in the area.
Mamita's Beach Club is the venue of the event. It is located on the Mamita's beach in the heart of Playa del Carmen. It is several thousands of lovers and aficionados that gather from different parts of the country and from abroad to enjoy hours of the best jazz.
After some changes and tentative dayes, we can now confirm that December 1, 2 and 3, 2016 are the definitive dates to enjoy nine musical groups from this genre. if you are a connoisseur you will surely love the lineup:
– Paco Rosas
– Armando Montiel
– Steve Gand Band
– Fuisha Funk Band
– Antonio Sánchez & Migration
– Blood sweet and tears
– Aguamala
– Bill Evans
– Dirty Loops
You know what the best of all is? Access is free! Learn more HERE.
We have talked about the festival, but there is an important part to consider traveling to Playa del Carmen: the lodging, for which we recommend the following options:
– Senses Quinta Avenida by Artisan – Located on the vibrant Quinta Avenida, this hotel will be ideal for many reasons, the first being the closeness (just five minutes away) as well as a variety of restaurants, shops and night life a few steps away. It features 22 rooms, guaranteeing a private stay with a personalized service.
– Senses Riviera Maya by Artisan – A little bit farther from the event, but it is well worth to travel around 25 minutes to enjoy this beautiful hotel and be in touch with nature, counteracting the movement lived in downtown Playa del Carmen.
Call us 1.855 2236061
email us: [email protected]

Elsa González
Apasionada y siempre emocionada por el universo culinario, Elsa se define más como una aventurera del reino gastronómico. Viajando entre aromas y sabores, su recorrido es el de una vida inscrita en el esquema multicultural, entre Francia y México. Comenzando sus primeros pasos como profesional del turismo en el icónico Ritz de Paris, nunca ha dejado la búsqueda implacable de calidad y experiencias laborales completas. A su llegada a México DF, el restaurante Oca fue terreno de exploración y descubiertas gastronómicas únicas, Sommelier en un proyecto novedoso y exigente en talentos. Más tarde en Puerto Vallarta, con Blanca Blue Restaurant & Lounge, fue como Sommelier y Encargada de Restaurante, en compañía del Chef Francisco Ruano, que se define como un deslumbre de creatividad y expresión en diversas cenas maridadas exclusivas con bodegas altamente representativas. La estancia en las bellas playas de Puerto Vallarta terminan en Nuevo Vallarta, donde Elsa se encarga de las Cavas de Marival Group como Wine Director a nivel corporativo, ampliando una visión y afirmando una pasión. Ha trabajado con emoción en compañía de chefs inconfundibles tales como Patricia Quintana, Regis Lacombe, Jonatahan Gomez, Ángel Carbajal… Hoy Sommelier de San Ángel Inn, uno de los restaurantes más emblemáticos del país, es por la voluntad de compartir experiencias que abre este espacio de comunicación y descubierta del mundo gastronómico. Elsa afirma que cada ciudad la ha formado como observadora activa de una evolución del arte del buen comer, participando, creando, reescribiendo una profesión controversial y redefiniéndola a cada paso como una fuente de experiencias gastronómicas accesibles a cada uno. Una idealista de la mesa, una soñadora de los sabores, nunca dejando de lado las inesperadas sensaciones gustativas por explorar, Elsa se inscribe en el movimiento de la nueva generación de Sommeliers, amables servidores del vino.