Flavors of Morelia, purépecha legacy

Share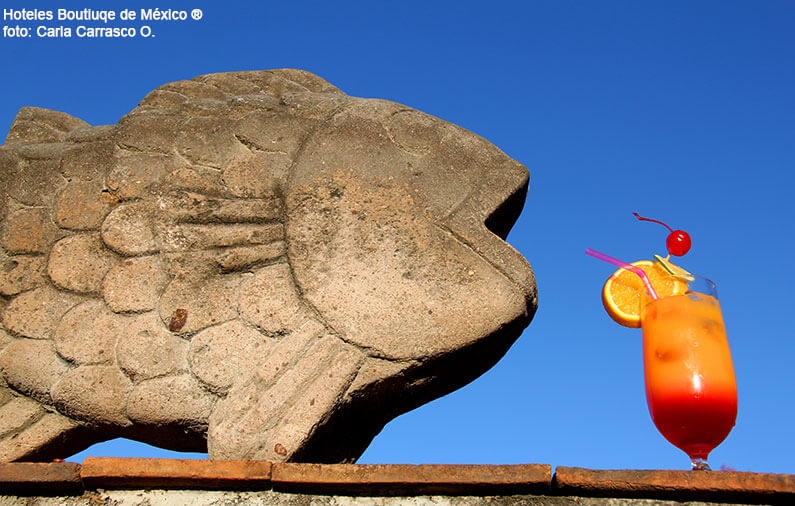 As is the case in most of the country, gastronomy of Michoacan, including Morelia the state capital, combines the traditional of its ancestral cuisine with the influences of Spanish cuisine, creating as a final result the rich and varied modern cuisine.
Those who haven't tried the Morelian cuisine will feel like tasting it right now, and those who have will want to re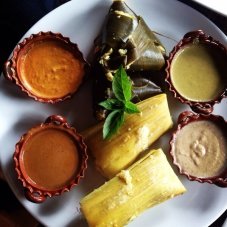 peat the taste thanks to the tour of flavors we present to you today.
Tamales are one of the most important gastronomic symbols of Mexico. In Morelia there is a variation of this famous dish, the corundas, corn meal balls with fat and salt that can be filled with a piece of meat and wrapped in corn leaves. Another famous variation we can find is the uchepos, also based on corn. Tender corn grains are ground to make a meal with milk and the outcome is of sweet flavor and soft consistency.
Pollo placero or market chicken is also an icon of Morelia cuisine. The recipe is quite simple but the flavor is unique; herbs and vegetables as lettuce, potatoes and carrots are key to achieve the characteristic flavor. On the other hand we have the chupiro, a be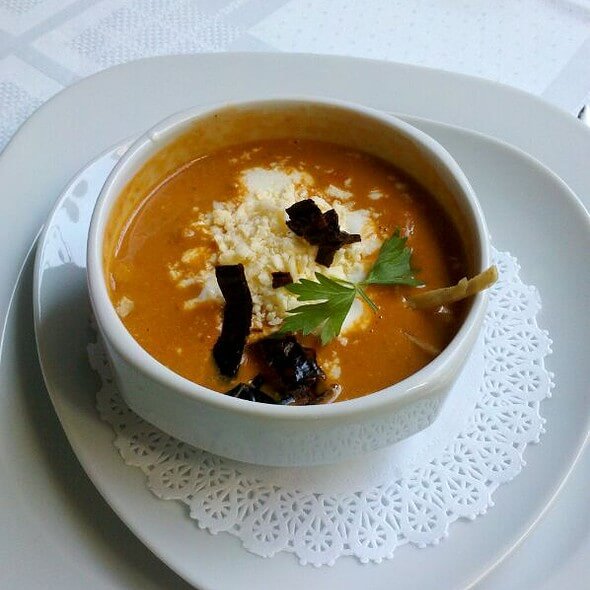 ef broth with vegetable and chilies very common as part of the menu of meetings and events of Morelian families.
Worth mentioning is the purepecha soup, which is basically a beans soup served with fried tortilla strips, cheese, cream and tree chili, traditional and delicious dish available in the typical diner or in the most sophisticated restaurant.
In regards to beverages, we can start with the famous charanda, a sugar cane distilled, the mezcal, eggnog, quince liquors and white atole, and the colorful macaw, an alcoholic drink mixed with pineapple and orange juice and white rum, mezcal or even better, charanda. Its name comes from the presentation as it is served with pineapple leaves and a slice of orange, which looks like a macaw's beak.
We have reached the sweet part and here we can talk about the most famous sweets of Morelia and the state, the ones made wit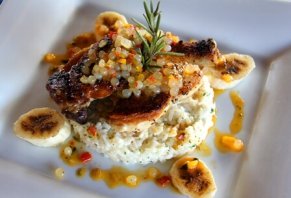 h milk such as cajeta or milksweet, burnt milk balls, jamoncillo and custards, besides coconut, guava and tamarind sweets. All this and more can be found at the internationally renowned Morelia Sweets and Handicrafts Market.
The restaurant at Villa Montaña hotel is an excellent option to live a true culinary experience in Morelia. It has been internationally recognized as it offers an array of fine Mexican cuisine dishes along with fabulous international cuisine. The most recommended specialties are the Villa Montaña salad, baked rabbit with beans and the exquisite roasted duck. But what has for sure made this place famous is the desserts and the live piano music to complement the experience. The restaurant is open to the public so more people can get to visit it.
If you want to visit Morelai and don't know where to stay, we recommend you the best place, Villa Montaña Boutique Hotel. Click HERE and call us at 1 855 223 6061.

Angela Ortega (Eng)
Born in the central region of Mexico, but having lived most of her life in the beautiful state of Nayarit, Angela fell in love with this area's landscapes and its natural beauty. With the firm conviction from an early age that she wanted to be part of the way tourism was managed in her state and the country at large, she studied a degree in Tourism Management and Development at the Technological University of Nayarit. Immediately following her studies, she immersed herself in the world of hospitality in Puerto Vallarta, an iconic city within Mexico known for its wide range of hotels. Working within this field, she took various positions, which allowed her to develop many skills such as teamwork and great service as well as to learn about the standards of operations at a large hotel complex. After taking a break from the hotel industry for personal reasons, her path met Mexico Boutique Hotels, a company that closely matched her personal convictions, which involve presenting Mexico to the world as a brand that guarantees memorable experiences thanks to its natural beauty and the excellent hospitably of its people who by their very nature provide great service and are excellent hosts. Angela currently serves as Chief E-Concierge and Travel Designer for the aforementioned company, offering travelers the opportunity to live a different experience every day, where attention to details make a huge difference.