Christmas: time of love and PUNCH

Share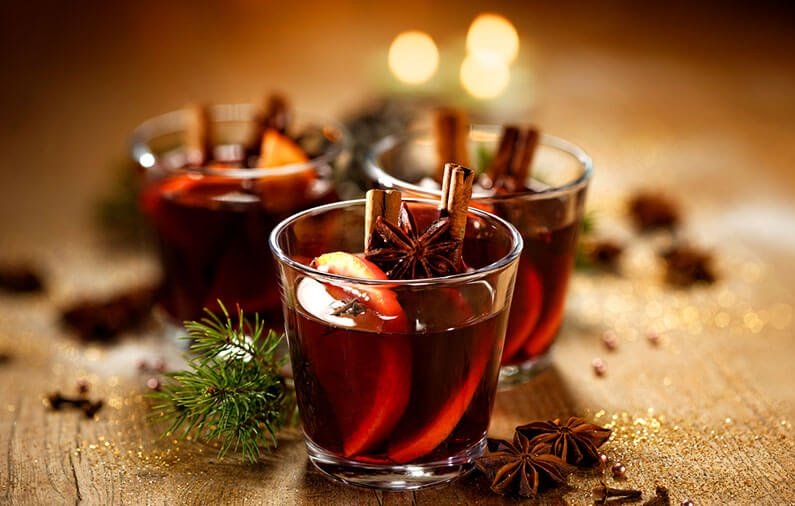 What would December holidays would be without traditional Christmas Punch? This delicious beverage that you serve hot to help you bear the seasonal cold with its special aroma and flavor, stemming from the combination of several elements as fruits and spices, a true delight to your palate.
Mexicans have adopted this beverage for our end-of-the-year celebrations adding our country's traditional elements such as sugar cane, tejocote and jamaica flower, among other seasonal fruits.
But, do you really know the origin of this famous drink?
The first you have to know is that its name comes from the word pãč, hindi for five. And what does number five have to do with it? Well, originally five were the ingredients used in the preparation of this drink: "arrak", a coconut palm distilled, lemon, water, sugar and tea.
When it went to England, this drink changed its name to "punch". Then it became popular in other parts of Europe and found its way to America. Today it is prepared with over 100 different recipes.
And just as many countries have a peculiar way to prepare punch, our Mexican Chtistmas style is very simple. Here is the recipe:
Ingredients
1 kg of sugar cane
5 apples
5 pears
10 guavas
500 grams of tejocote
5 litres of water
200 grams of tamarind
200 grams of raisins
50 grams of jamaica flower
2 cloves
1 kg of piloncillo
100 grams of sugar
2 cinammon sticks
Preparation
Peel and cut the sugar cane
Slice apples and pears
Chop guavas and tejocotes in quarters
Bring water to a boil and add fruits. Boil for 20 minutes
Add the tamarind, raisins, jamaica flower, cloves, piloncillo, sugar and cinammon. Boil until the fruit is cooked
Enjoy!
Let's delight in one of the most beautiful traditions of the year with our beloved ones, keeping our traditions and serving a good hot punch.

Angela Ortega (Eng)
Born in the central region of Mexico, but having lived most of her life in the beautiful state of Nayarit, Angela fell in love with this area's landscapes and its natural beauty. With the firm conviction from an early age that she wanted to be part of the way tourism was managed in her state and the country at large, she studied a degree in Tourism Management and Development at the Technological University of Nayarit. Immediately following her studies, she immersed herself in the world of hospitality in Puerto Vallarta, an iconic city within Mexico known for its wide range of hotels. Working within this field, she took various positions, which allowed her to develop many skills such as teamwork and great service as well as to learn about the standards of operations at a large hotel complex. After taking a break from the hotel industry for personal reasons, her path met Mexico Boutique Hotels, a company that closely matched her personal convictions, which involve presenting Mexico to the world as a brand that guarantees memorable experiences thanks to its natural beauty and the excellent hospitably of its people who by their very nature provide great service and are excellent hosts. Angela currently serves as Chief E-Concierge and Travel Designer for the aforementioned company, offering travelers the opportunity to live a different experience every day, where attention to details make a huge difference.