The man behind… Chantli Mare

Share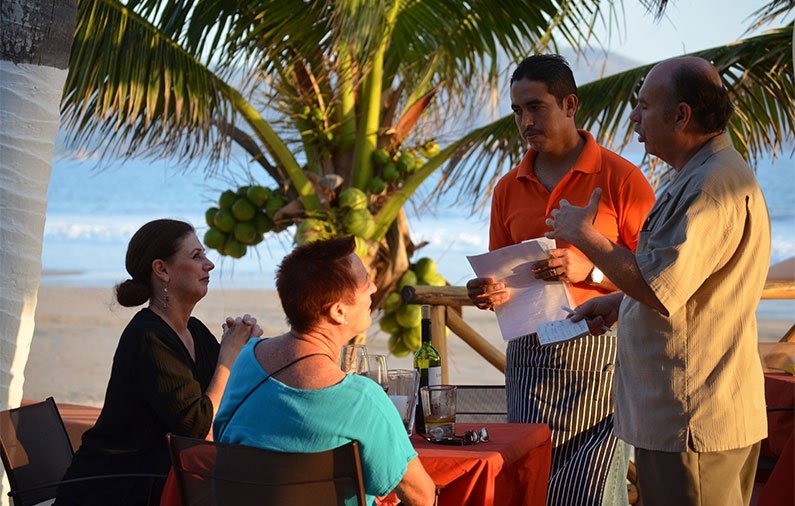 One of the great attributes Boutique Hotels have is that in every one of their details we can find the work, taste and dreams of the people who have worked to create these spaces to delight their guests. Today we present to you this interview with Roberto Contreras, who tells us more about what it is like to be the MAN BEHIND CHANTLI MARE.
His profession: Industrial Engineer
His favorite quotation of life philosophy: "it is not the number of times you stumble, but the number of times you rise again".
Where he is from: I am originally from Guadalajara.
How do you define a boutique hotel? 
Better than being at home… very personalized service and attention; to make the guest want to come back.
What is the concept behind your hotel, your inspiration? 
Definitivelly personalized service, attention to every detail.
What life lessons have you learned by opening/operating your hotel?
It all has been really rewarding; the guests' experiences when they leave happy and willing to come back because of the importance we give to watching every detail during their stay has made me realize that what you think is insignificant might be for many others the most significant part.
How do you get involve with and/or support the local community? ¿Cómo se involucra y/o apoya a la comunidad local? 
I try to hire local people in order to improve and support their families' economy. I also try to make our guests aware so that they value their work and can support them with tips. all the staff at Chantli Mare is well rewarded by their effort with competitive salaries.
¿What is your advice for those planning to open/operate a boutique hotel?
That the desire to serve and get involved in the hotel and its management is always present; it is not only about being away checking numbers, you have to be part of the operation.

Angela Ortega (Eng)
Born in the central region of Mexico, but having lived most of her life in the beautiful state of Nayarit, Angela fell in love with this area's landscapes and its natural beauty. With the firm conviction from an early age that she wanted to be part of the way tourism was managed in her state and the country at large, she studied a degree in Tourism Management and Development at the Technological University of Nayarit. Immediately following her studies, she immersed herself in the world of hospitality in Puerto Vallarta, an iconic city within Mexico known for its wide range of hotels. Working within this field, she took various positions, which allowed her to develop many skills such as teamwork and great service as well as to learn about the standards of operations at a large hotel complex. After taking a break from the hotel industry for personal reasons, her path met Mexico Boutique Hotels, a company that closely matched her personal convictions, which involve presenting Mexico to the world as a brand that guarantees memorable experiences thanks to its natural beauty and the excellent hospitably of its people who by their very nature provide great service and are excellent hosts. Angela currently serves as Chief E-Concierge and Travel Designer for the aforementioned company, offering travelers the opportunity to live a different experience every day, where attention to details make a huge difference.