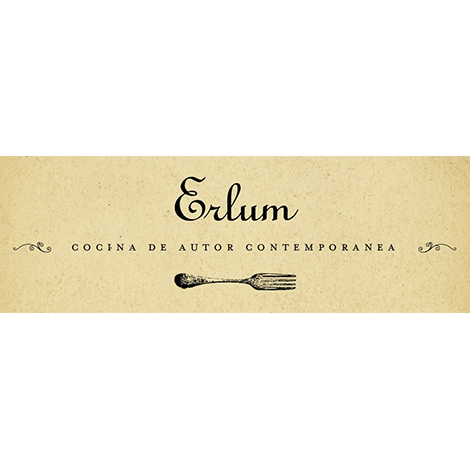 With a privilege location in the historic downtown, Erlum signature cuisine and contemporary, a young and family restaurant that borns from the idea to find a place where to settle in the beautiful Mexico; Brendan Clancy and Carla Pérez found the perfec place in the historic downtown of Querétaro, to create exquisite dishes that give as a result Erlum signature cuisine.
Their love for Mexico goes beyond the expectations, all the products that they use to elaborate their dishes are from the region, 100% naturals and of national brand. This always gives a new and fresh menu as they renew it according to the seaons.
Homemade, a particular and traditional characteristic that distinguishes Erlum, along with the antique house that has been renovated and hosts their creations everyday.
15 years experience from the chefs of the house, their inventions are the result of experience and learning that guarantee quality in every dish.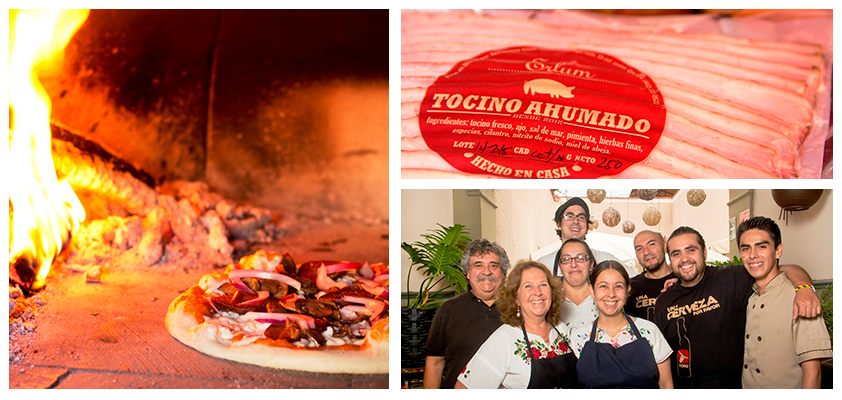 YOU SHOULD KNOW

A mouthwatering Tomatoe Bread, jams, house sausages, mustard, loin, bacons, donuts, are some of the products that Erlum Signature Cuisine produce in their kitchen with the guarantee of freshnes, everyday the bread is bake, for every palate. You can also buy them directly in the restaurant to take some back home.
We cannot leave behind the beverages that they offer, from a cold beer to an excellent selection of wines of the region.
YOU'LL BE CAPTURE...
"Feeling like being in Home", emblem of Erlum ad textual words from the Chef and owner Carla Pérez are the main objectives of the house. Every client is attended by a member of the family, essencial detail of modestly and freshness that Erlum expresses.

FLAVORS OF THE CHEF

The trout that is prepare in Erlum has no comparisson, as to keep their fresh quality they look for suppliers near the region and in seasons, which enhance their variety of dishes specially in October; the Trout with a carrot puree, spinach, almonds sauce and creme fraiche. Smoked, a salmon coloured trout, creme fraiche with fennel , house mustard, pickle onions and bagel chips.
---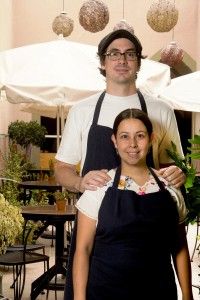 Brendan Clancy, with 17 years of profesional experience in restaurants, hotels and banquets. With a great passion for food, its cooking and origen. Iniciative for new experiences and learning. A wide experience in French cuisine, classic Italian and American contemporary.
Carla Pérez,  with experience in pastry and over ten years experience working in hotels, restaurants, bakeries and in the chocolate industry. She is aleays looking for new culinary experiences with creativity, detail and a specialattention to each one of its creations.
For them cooking is not just a profession. Is a form of living. They are thrill, motivated and passionated about food. They enjoy not just the preparation but also to see the expresion of people tasting it.
 "As more people there is to feed and dishes to prepare, even better"
CHEF'S SPECIALTIES...
The Erlum burguer, cattle farm meat, caramelized onion, bacon of the house, provolone cheese accompanied with german potatoe salad. Also the House Salad with a mix of lettuces, seasonal veggies, crutons and house vinaigrette. As dessert and grapefruit tart filled with white chocolate, grapefruit jam and meringue.
AWARDS

Excellence Cetification 2014 - Trip Advisor
Brunch
*includes juice or fresh fruit, coffee or tea*
Sunny Side Up  Eggs
House cured canadian bacon, green sauce, tortilla, refried beans
Egg Sandwich   
Eggs sunny side up, over homemade bagels, house bacon, provolone cheese, pickled red onions, watercress and house potatoes
French Toast  
Homemade cinnamon raisin brioche, served with bacon or sausage and maple syrup
Eggs Benedict   
House cured canadian bacon, bisquets, holandaise sauce and house potatoes
Omelette   
Spinach, roasted mushrooms, goat cheese, house cured canadian bacon and house potatoes
Chilaquiles  
Braised pork belly, green sauce, crème fraiche, ranchero cheese and refried beans
Huevos en Cazuela  
Chile pasilla sauce, homemade sausage, white beans, watercress salad
Extra Sweet Bread Basket 
Facilities
Parking
Wireless internet
Receive information about this restaurant