Pet-Friendly Mexico Boutique Hotels

Share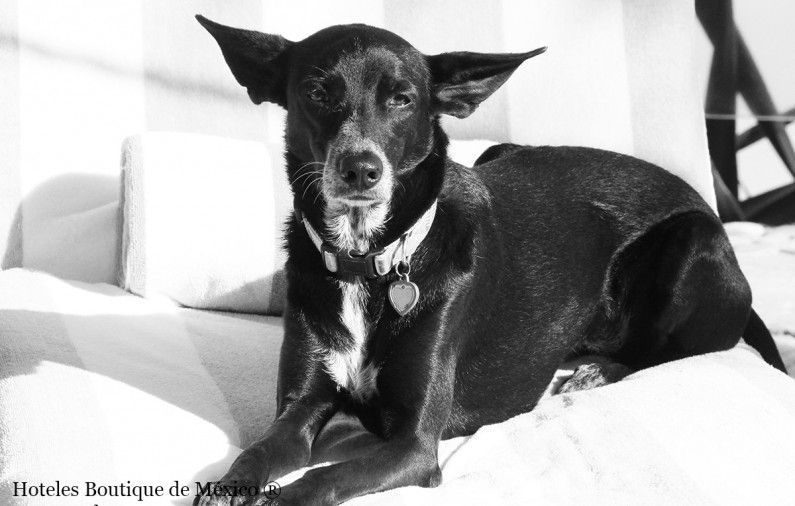 Several Mexico Boutique Hotels welcome your furry travel companions. This list is updated to March 21st. 2012 but please contact us if you'd like to double-check.
Alamos– Posada Tacubaya 
Pet Friendly. No extra charge. Deposit as guarantee. The hotel offers pet beds without extra charge.
Guadalajara– Villa Ganz
Pet Friendly.
Guadalajara– Del Carmen
Pet Friendly. No extra charge.
Ixtapa Zihuatanejo- Capella Ixtapa
Pet Friendly. Charge 50 usd per night.
México DF – Hotel Brick
Pet Friendly. Charge 30 usd per night. 120 usd cleaning charge at check out.
Mineral de Pozos –Posada de las Minas
Pet Friendly.
Morelia- Villa Montaña
Pet Friendly. Charge 250 pesos per night. No access to public areas is allowed.
Oaxaca- Hacienda Los Laureles
Normally do not accept pets, special request may be done before booking.
Playa del Carmen- Viceroy Riviera Maya
Pet Friendly. Charge 50 usd per night (plus VAT & service charge)
Puerto Vallarta- Casa de Mita
Pet Friendly, upon request. Our 'poster dog' at the top of this page lives here.
Puerto Vallarta –Hacienda San Angel
Pet Friendly, upon request.
Sayula- Gran Casa Sayula
Pet Friendly. Small pets under 10 kg are welcomed.

Sylvie Laitre
Comunicologa y Licenciada en Ciencias del Ocio y del Desarrollo Turistico. Vinculada al sector hotelero por varios años en diferentes países de Norte y Latinoamérica. Relacionista Pública, políglota, docente universitaria en múltiples disciplinas tales como filosofía, Ocio como herramienta de desarrollo social, investigación, etc. Experta en calidad de servicio. Consultora y conferencista en diferentes foros internacionales como experta en la industria turística boutique y viajes de lujo. Directora Hoteles Boutique de México entre 2002 y 2014 lo que gustas poner.