Excellent recommendations to enjoy Guanajuato to the top

Share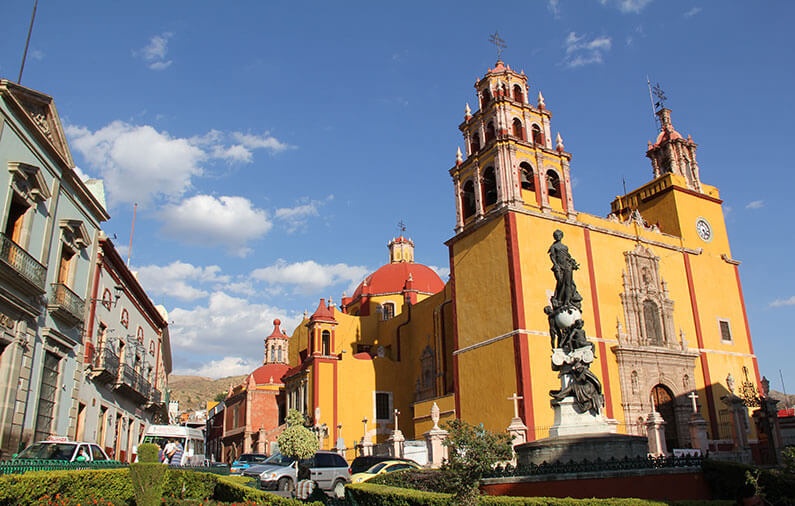 Guanajuato is a key piece in Mexico's history, as it was there where great characters were born to become national icons; it was there where many of the happenings that set the destiny of the country happened. But besides that, we have to consider that Guanajuato features a wide cultural richness and architectonical beauty that makes it a destination worth visiting.
Those visiting Guanajuato are sure that they will have a very complete trip, starting from leisure and relaxation activities to visits to places we only know through History books but few have given themselves the chance to visit and explore.
As a part of well-deserved vacations, Mexico Boutique Hotels' administrative manager, whose name we will not mention as she prefers to keep a low profile, invited her husband, packed their luggage and went to celebrate their love to one of the most romantic cities in Mexico: Guanajuato, the capital of the beautiful namesake hotel. So, today we will share some of the recommendations of activities and places to visit. Although they went in a romantic plan, these activities can be adapted for families with children
ARRIVAL
Guanajuato is located in a privileged area, as it features an excellent road connectivity form Mexico City and the main cities in the country; in regards to air connectivity, there is the Bajío International Airport welcoming domestic and international flights every day.
Whichever the means you arrived, the first thing to do is settle in the hotel and rest a little from the trip. Our lodging recommendation is Quinta Las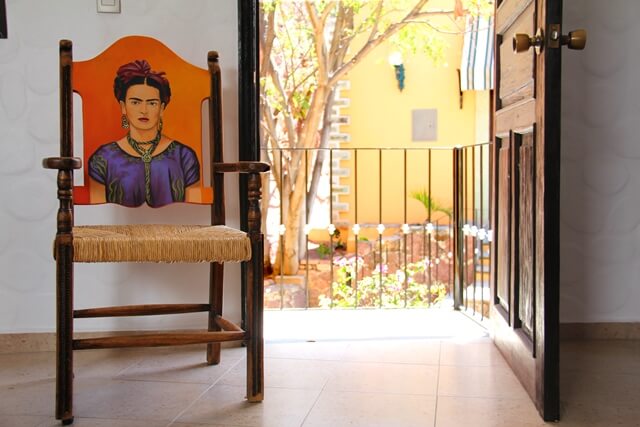 Acacias Boutique Hotel, a select member of Mexico Boutique Hotels' collection, which aside from offering an excellent service has the aggregated value – for those traveling by road – of not being within the downtown area where streets and alleys are very narrow and finding a parking space is very difficult; it is located just 10 minutes away from the main interest points in town and features its own parking lot.
The rooms we recommend for couples are the suites with jacuzzi and king-size bed, or the China Poblana Master Suite and Frida Kahlo Presidential Suite for those looking for more spacious rooms; for families there are also suites with jacuzzi and two queen-size beds enough to sleep two adults and two minors comfortably.
FIRST THINGS FIRST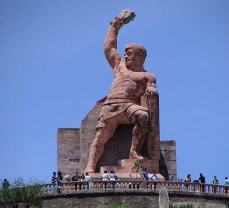 After getting settled in the hotel, the first thing you must do is to explore downtown. A taxi can easily drive you and for a small sum you forget about the stress of parking. At the main plaza the show begins as there you can find musicians of different genre, from mariachis and trios to the traditional estudiantinas to enlighten your soul. Around the plaza there is an array of places to enjoy a refreshing beverage and a snack. For those with the appetite whetted by the trip, miner's enchiladas are the best.
In a walking tour by the plaza the estudiantina members will offer you different tours at a rather symbolic cost with the warranty of being the true experts to guide you even from the door of your hotel. The best way to let Guanajuato welcome you is from the heights! You can do this rising by funicular all the way to El Pipila observation point to gaze an unparalleled view. Don't forget to take the memory picture.
THE ADVENTURE STARTS
After a full and delicious breakfast that Quinta Las Acacias ha sincluded in your room rate, it is time to get into action. Be it wi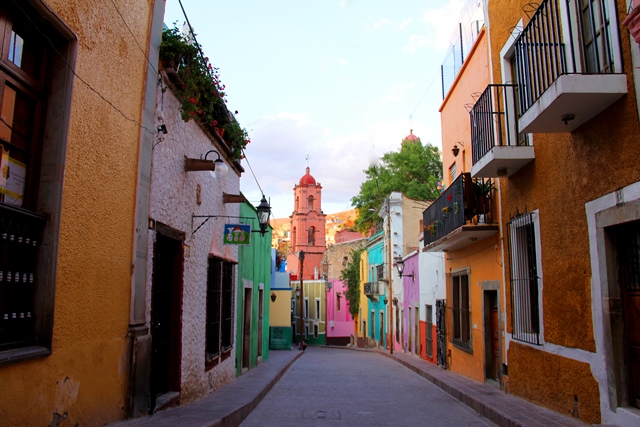 th an estudiantina hired the night before or with the help of the own hotel, these are the tour you can take:
– City tour: Starting at 10 am and finishing at 4 pm, you will visit The Juarez Theater, The University of Guanajuato, The Iconographic Museum of El Quixote, the scary house, mines in the area and of course the famous Alley of the Kiss where you will listen to the tragic story of frustrated love by social differences.
– Dolores Hidalgo – San Miguel de Allende Tour: It begins at 10 am and finishes at 7 pm. On the way to Dolores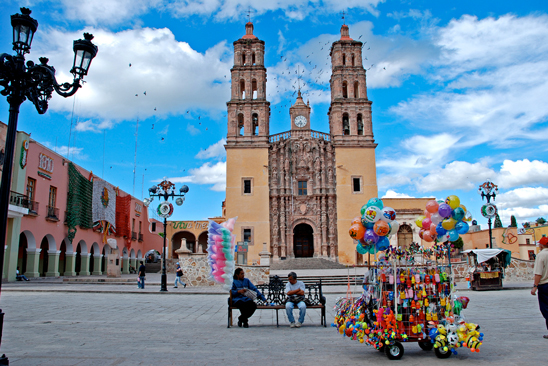 Hidalgo the first stop is at the Santa Rosa de Lima preserve factory, a successful company created by working women from the Santa Rosa de LIma Mountains. Don't forget to take a few jars of delicious jam. Then you will get to Dolores Hidalgo, the town where the movment of Mexican independence started. There you will visit José María Morelos' house and at the plaza you will taste artisan ice-cream in hundreds of flavors and combinations of fruits and ingredients little common but interesting.
The next stop is at José Alfredo Jiménez's tomb, famous singer and composer from Guanajuato who put his songs on international charts and are still played these days. There they will tell you about his personal life and his career. Each element of his tomb has a special meaning representing some important event in his career and his songs. Do not miss a detail of this interesting story.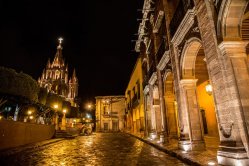 Following the tour you will arrive at the final stop, San Miguel de Allende, a beautiful Magical town which main feature is its impressive architecture and the placidness if its streets. Here you have free time, so you can enjoy it and tour it leisurely for lunch and shopping the typical handicrafts and sweets for the area.
ADDITIONAL ACTIVITIES
In the list of additional activities are the following ones:
Ask if during your stay there will be some night show in the impressive Juarez Theater. If you are lucky you can listen to the University of Guanajuato Orchestra playing accompanied by a soprano.
Plan a romantic dinner at the Quinta Las Acacias Hotel. They are specialists and you will have the opportunity to taste the delightful creations of chefs Judith Rojas and Javier Pérez.
Visit the Hidalgo Market where you can buy clothing, handicrafts, leather goods and an array of options to take home as a souvenir.
Seeing Guanajuato by night is impressive, and the best way to prove it is being part of the traditional callejoneadas to the music of the estudiantinas.
It is certainley difficult to pick among so many activities to do in Guanajuato. However, be it one, two, three or all of them, the result will always be the same: you will come home willing to go back. I thank our administrative manager, who was the main source of information, for taking the time to share her experience and recommendations which will surely you will find useful when planning your trip.

Angela Ortega (Eng)
Born in the central region of Mexico, but having lived most of her life in the beautiful state of Nayarit, Angela fell in love with this area's landscapes and its natural beauty. With the firm conviction from an early age that she wanted to be part of the way tourism was managed in her state and the country at large, she studied a degree in Tourism Management and Development at the Technological University of Nayarit. Immediately following her studies, she immersed herself in the world of hospitality in Puerto Vallarta, an iconic city within Mexico known for its wide range of hotels. Working within this field, she took various positions, which allowed her to develop many skills such as teamwork and great service as well as to learn about the standards of operations at a large hotel complex. After taking a break from the hotel industry for personal reasons, her path met Mexico Boutique Hotels, a company that closely matched her personal convictions, which involve presenting Mexico to the world as a brand that guarantees memorable experiences thanks to its natural beauty and the excellent hospitably of its people who by their very nature provide great service and are excellent hosts. Angela currently serves as Chief E-Concierge and Travel Designer for the aforementioned company, offering travelers the opportunity to live a different experience every day, where attention to details make a huge difference.