5 ideas for Valentine's Day

Share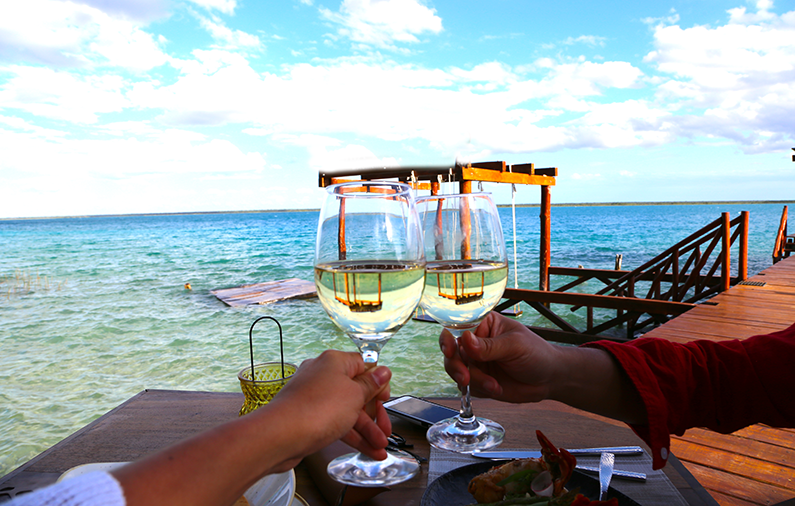 February 14 is a date we have marked on the calendar, a day to celebrate with your couple or friends; at the end, it is about celebrating with those special people in your life. But the same yearly celebration can become routine, which is why we have come up with these five ideas to celebrate this day.
Extreme sports – it may not sound very romantic to begin with, but for those who enjoy adrenaline, what is better than share an adventure experience? ATV's, mountain bikes, rappel, surf, scuba diving, etc. In Mexico there are excellent destinations where you can practice any of these and more.
Tasting flavors – gastronomy is an essential part of the celebrations, especially in our country. But what if instead of planning a romantic evening we give it a twist? A taste to start, finding the differences between tequila, mezcal or wine varieties guided by the hand of an expert. Learn how to cook a recipe together, either some traditional food or a few cocktails. They say food is the way to the heart, shall we try?
Art – art has been in the history of mankind a way to express feelings and at the same time it creates other feelings. Discover with that special person galleries, museums or concerts which wake up feelings not only in you but in generations.
Well-being – taking care of each other is part of sharing a special link with somebody and it not only implies medical appointments. There are many ways to heal and procure the human body: releasing toxins in steam rooms, saunas or temazcales. Release the stress, improve circulation or activate the cell regeneration through a variety of massages. Taking care pf yourselves never felt better!
Discovering a new place together – many times we want to share places we have visited before, childhood trips, work trips, etc. But being able to experiment a destination for the first time has a certain magic of expecting the unexpected.
Our designers of experiences can help you set up the ideal celebration for you (1 855 223 6061) and will have meny other ideas to offer you.

Mary Carmen López (Eng)
With over 10 years of experience in the hospitality industry and a bachelors in Hospitality and Tourism Management specializing in marketing and sales, Mary Carmen has developed her career working at various hotels in Mexico and abroad, focusing in recent years on the boutique hotel industry. Passionate about tourism in Mexico, in every trip she seeks to find the cultural, culinary and historic highlights of each destination.