Temple of St. Dominic

Share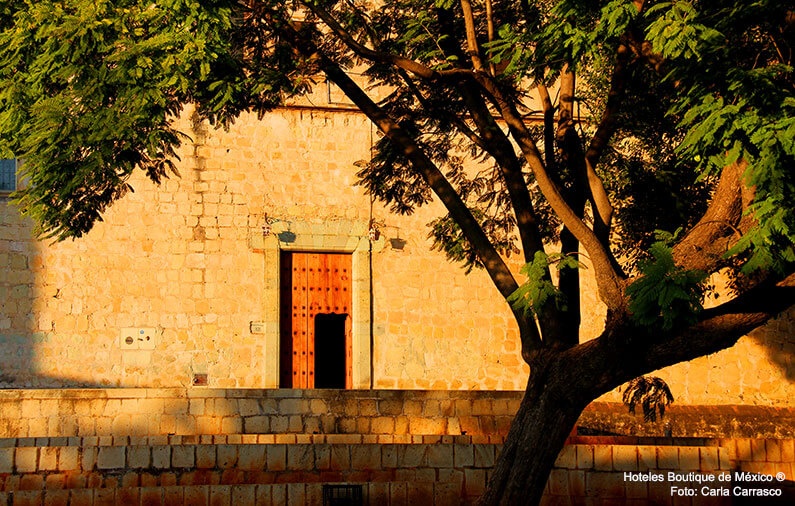 The Temple of St. Dominic of Guzman in the city of Oaxaca de Juarez (Mexico) is an example of the New Spain baroque architecture. Its construction started in 1551, but it was not until 1608 that the convent set of St. Dominic was officially opened, yet to be finished.
Along its history, the Temple of St. Dominic has been the stage of several important happenings in Mexico's history: it was turned into a military warehouse, into a stable, it was closed to the catholic cult during the Reform War, and then given back to church by Porfirio Díaz. In 1979 it received the visit of Pope John Paul II and then named, along with the whole Oaxaca Historic Center, Mankind's Cultural Heritage.
The ex-Convent of St. Dominic currently houses an important museum collection comprised of Oaxaca's historic objects. One of the most important collections is that of the art objects discovered by Alfonso Caso in Tomb 7 of Monte Alban, which belong to the Mixtec culture. Another area of the ex-convent is now home to the Oaxaca Botanical Garden, with species native to the state.

Mary Carmen López (Eng)
With over 10 years of experience in the hospitality industry and a bachelors in Hospitality and Tourism Management specializing in marketing and sales, Mary Carmen has developed her career working at various hotels in Mexico and abroad, focusing in recent years on the boutique hotel industry. Passionate about tourism in Mexico, in every trip she seeks to find the cultural, culinary and historic highlights of each destination.